The Best Air Max Lyrical References In Hip Hop
Nas (f. Bravehearts) – Oochie Wally Wally (remix) – Nas & Ill Will Presents: Queensbridge the Album {2000}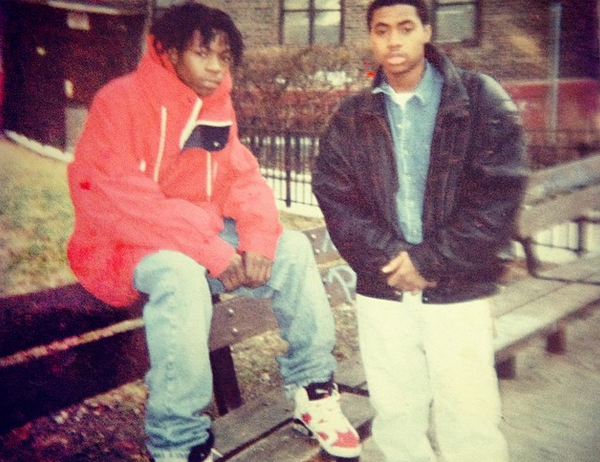 little cutie rat,
walking by with the doobie wrap;
tight blue jeans Air Max,
small Gucci bag;
[soundcloud url="https://api.soundcloud.com/tracks/222922111″ params="color=0066cc&auto_play=false&hide_related=false&show_comments=true&show_user=true&show_reposts=false" width="100%" height="166″ iframe="true" /]
Becoming a successful rapper in an area full of those aspiring to do the same things comes with certain obligations; like putting your associates on in some type fashion. That was clearly the case with Nas when it came to releasing the aptly-titled 'Queensbridge The Album'. It isn't until the third (and not final) verse on the cross-over hit where Bravehearts-member Jungle (who is also Nas' blood brother) describes the type of girl he commonly deals with as the type to wear form-fitting jeans and classic Air Max sneakers.
Since I couldn't get a picture of Jungle wearing Air Maxes, check him out back in '93 in the 'Carmine' Air Jordan VI (6) with his brother posted up by the buildings.
Read Next