March Madness: Top 25 Iconic Moments Of The Last 25 Years
20. Magic strikes twice for Butler (2011)
Few expected Butler to make it to the NCAA Championship game in 2010, even fewer expected them to make it back in 2011. They would become the first team since the Michigan Wolverines to make consecutive unsuccessful appearances in the NCAA Championship game. Though the Bulldogs lost both of those title games it doesn't diminish the magnitude of their accomplishment a bit.
19. Florida Gulf Coast introduces the world to "Dunk City" (2013)
In the spring of 2013, little known Florida Gulf Coast University bursted onto the scene. More so than being the first No. 15 seed to reach the Sweet 16, FGCU will be remembered for constantly providing highlight worthy dunks. Their fast pace, above the rim style earned the school the nickname "Dunk City" and the rest was history.
18. Steve Nash helps Santa Clara defeat Arizona (1993)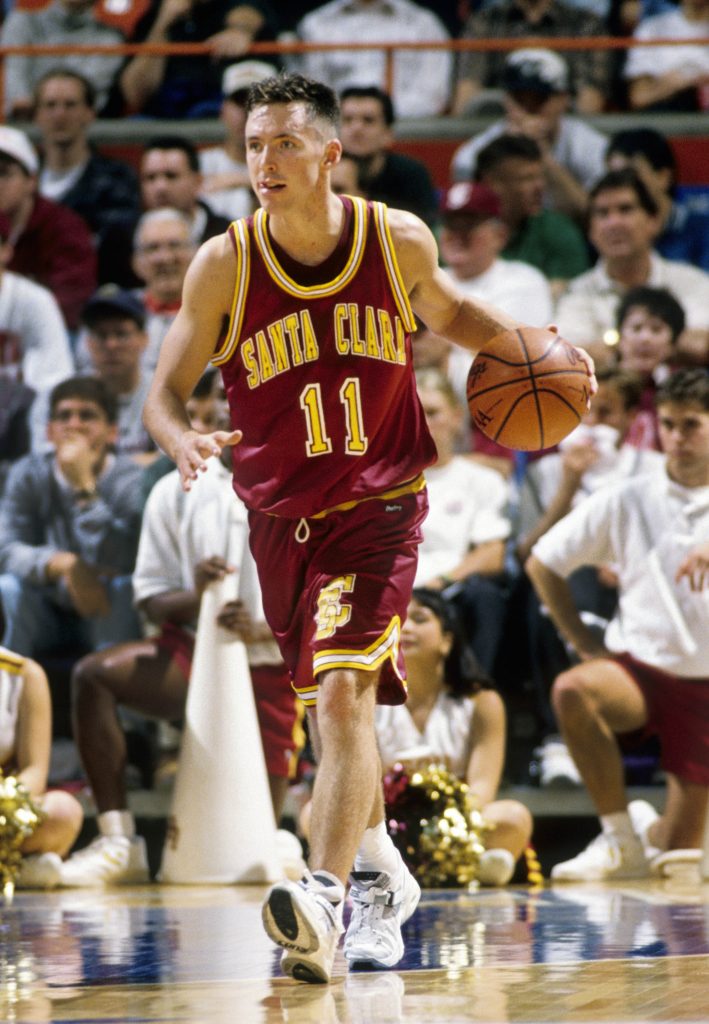 I'm not sure anyone (himself included) could've predicted that Steve Nash would go on to become a two-time NBA MVP and future Hall of Famer (growing up in Canada soccer was his first sport). But before his storied NBA career Nash helped lead No. 15 seeded Santa Clara past a talented No. 2 seeded Arizona squad . The upset would mark only the second time a 15 seed had beat a 2 seed in the expanded era of the NCAA Tournament.
17. Tyus Edney saves UCLA (1995)
With their season on the line and down one with the 4.6 seconds on the clock against Missouri, UCLA was in need of a hero. Enter Tyus Edney, who received the inbound pass and sprinted up court, evading defenders, dribbling behind his back (putting the ball on his strong hand) and rising up for a game-winning layup. Edney's heroic effort saved No. 1 seed UCLA from what could've been an embarrassing second round exit.
16. Richard Hamilton beats the buzzer (1998)
The 1998 UCONN Huskies would eventually go on to win their first title in school history, but they never would've had the chance if it weren't for "Rip." Down late in the Sweet 16 against Washington, UCONN missed three shots (including one by Rip himself) on their final possession before the ball ultimately found the hands of Richard Hamilton for one last shot. Rip threw up one final attempt and the rest was history.
Read Next