March Madness: Top 25 Iconic Moments Of The Last 25 Years
25. Illinois shows the heart of a champion in wild comeback against Arizona in the Elite Eight (2005)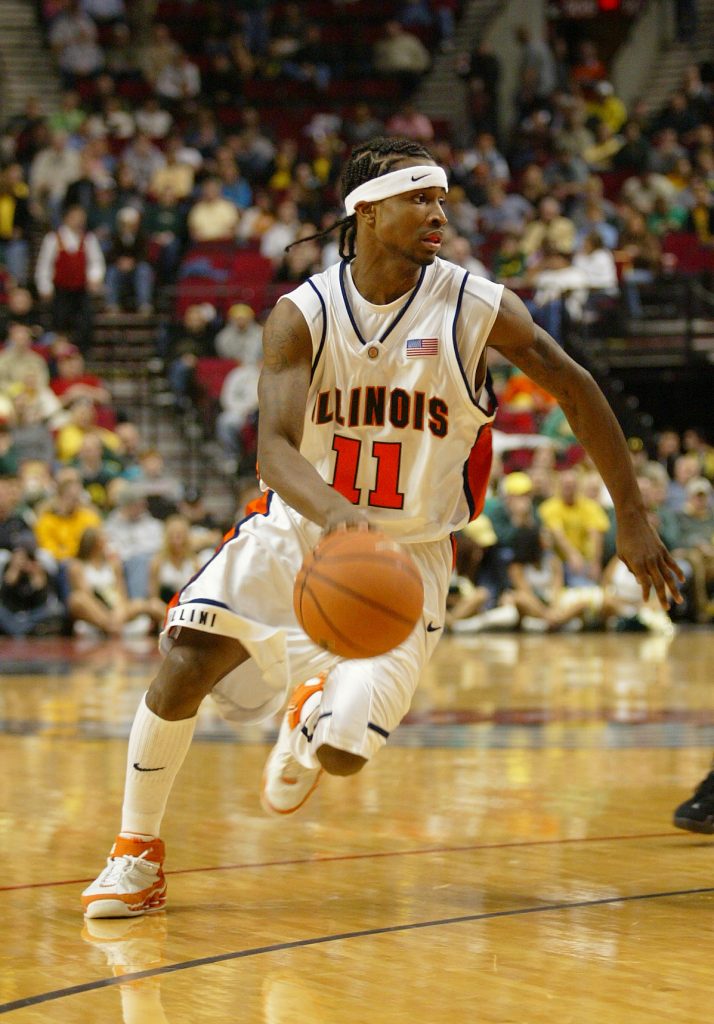 Heading into the 2005 NCAA tournament the Illinois Fighting Illini were certainly one of the favorites to win the title. The star-studded team loaded with future NBA players, Deron Williams, Luther Head and Dee Brown, found themselves on the ropes (down 75-60 with four minutes remaining) in the Elite Eight against the Arizona Wildcats. The Illini battled back to defeat the Wildcats 90-89 in overtime, in one of the hardest battles in tournament history.
24. Adam Morrison weeps as Gonzaga lose large lead to UCLA (2006)
Adam Morrison was on top of the world in 2006, he was one the consensus best two players in college basketball and his Gonzaga Bulldogs were a safe bet to make a deep run in the NCAA Tournament. After a pair of formidable tests (Xavier & Indiana) the Bulldogs battled a game UCLA Bruins squad and lost in the Sweet 16. As the Bruins celebrated their win, cameras zoomed in on a distraught Morrison who was crying at center court.
23. Stephen Curry's hot hand leads Davidson to the Elite Eight (2008)
Before Stephen Curry was lighting up NBA courts, his hot hand was torching teams in the 2008 NCAA Tournament. Little known Davidson University would defeat college basketball giants Gonzaga, Georgetown and Wisconsin before ultimately succumbing to the Kansas Jayhawks in a hard-fought Elite 8 battle (game came down to a missed shot by Davidson guard Jason Richards). Curry averaged an astonishing 32 PPG in the tournament and firmly introduced himself to basketball fans across the country.
22. Carmelo Anthony and Gerry McNamara lead Syracuse to NCAA Championship (2003)
Carmelo Anthony only spent one season at Syracuse but it was certainly a memorable one. Flanked by Gerry McNamara and Hakim Warrick, Anthony would lead the Orange to their first and only NCAA Championship. In his lone season at Syracuse, Anthony averaged 22.2 PPG, 10.0 RPG, 1.6 SPG and would be named a consensus 1st Team All-American.
21. Hampton University shocks Iowa State (2001)
Before little known mid-major schools became perennial threats in the NCAA Tournament, No. 15 seed Hampton upset No. 2 seed Iowa State on a last second jumper from Travis Williams. One of the best parts of the upset was the celebration that immediately followed. Hampton coach Steve Merfeld ran around the court pumping his fist before being lifted in the air by one of his players.
Read Next