Activewear Brands Supporting Pride Month 2022
As June progresses, Pride Month is being celebrated all over the world. To help celebrate Pride, we've put together a list of athletic brands with Pride collections, like Nike, adidas, Puma, and The North Face. Learn more about Pride Month and shop Pride collections today.
About Pride Month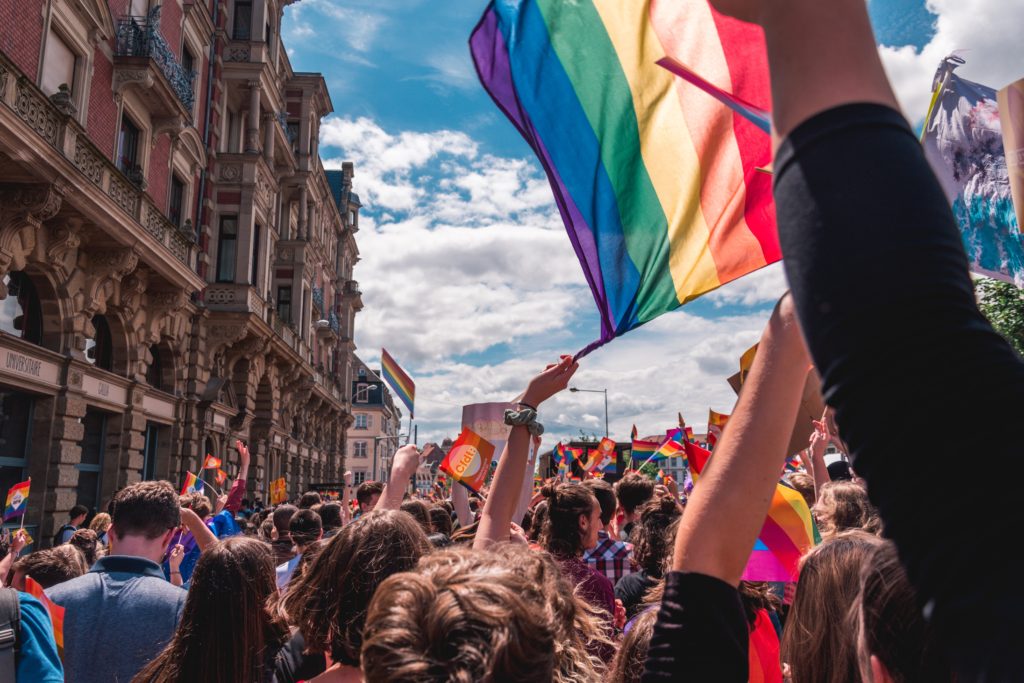 Pride Month's history began in 1969 with the Stonewall Uprising in Manhattan. During this event, police conducted one of the many raids on gay clubs throughout New York and the rest of the U.S.
In this case, they raided the Stonewall Inn. The difference in this encounter occurred when the patrons and surrounding residents fought back as the police became violent. This is recognized as the tipping point for the gay rights movement in the U.S., cascading into first a recognized day in June on which to celebrate. This grew into Pride Month, which is celebrated every June with parades, parties, concerts, and more. Memorials are also held during Pride Month to commemorate those who lost their lives due to HIV/AIDS or hate crimes.
Brands With Pride Collections
Brands like Nike, Puma, adidas, and The North Face understand the importance of voicing their support for the LGBTQ community, particularly during this celebratory time of the year.
Nike Pride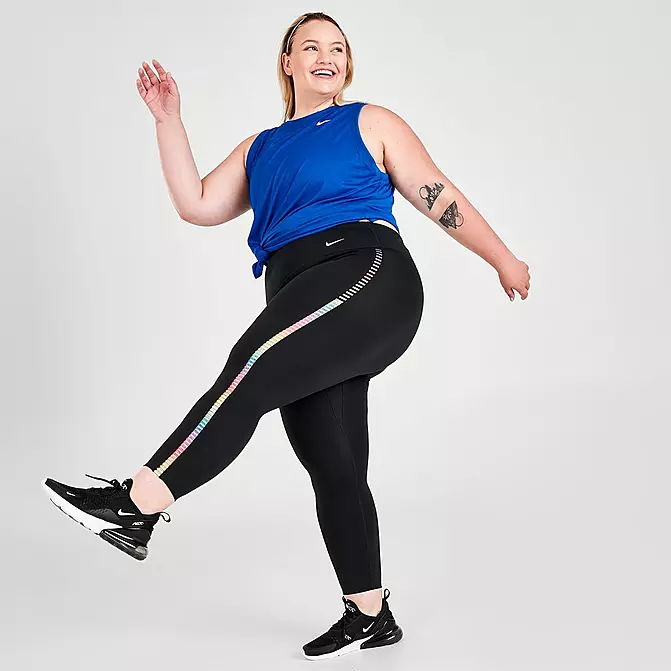 Nike's Be True line works to support athletes and deconstruct the barriers around sports for LGBTQ athletes. Their line of clothing and footwear incorporates a tie-dye scheme of brilliant hues and the words "Be True" on each of their pieces of equipment and clothing.
adidas Pride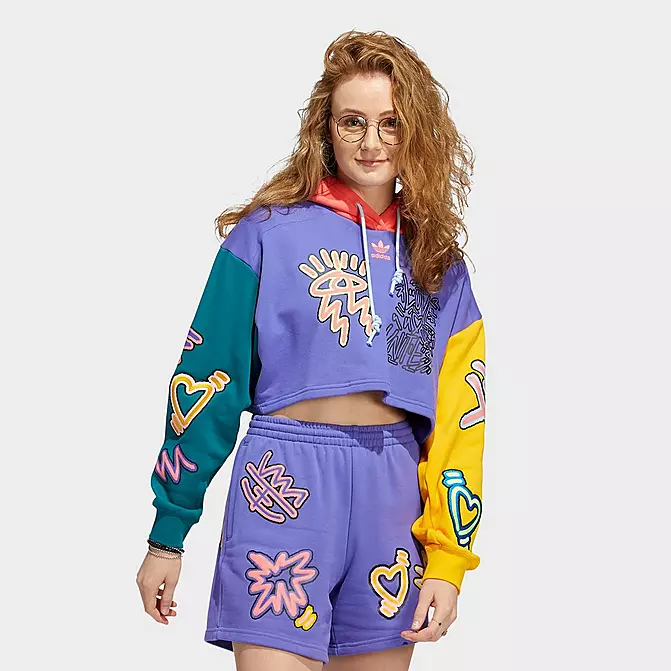 In 2022, adidas showed its support by teaming up with queer artist Kris Andrew Small to create a unique Pride Month collection of brilliant colors and patterns that boldly honor those who are "unapologetically themselves." These include pieces like the Love Unites track top, bottoms, and shorts with doodle print designs, along with t-shirts, hoodies, accessories, and even a pair of overalls.
Puma Pride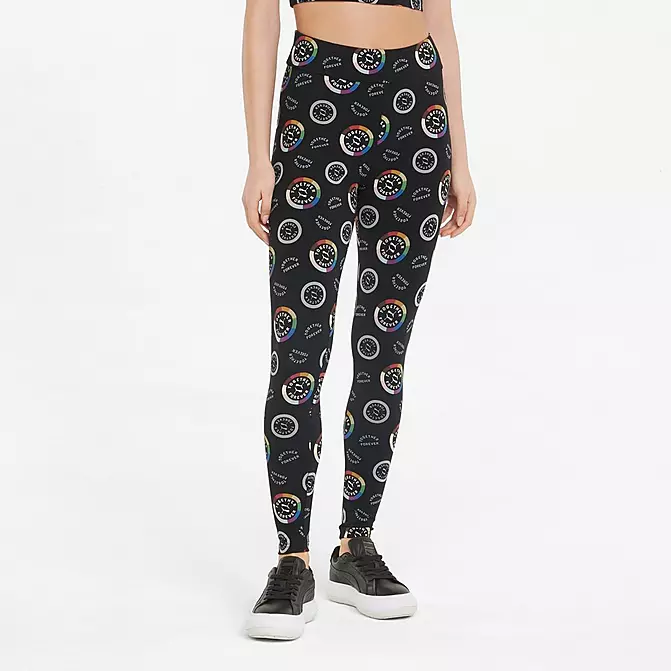 Puma released their Together Forever collection for 2022's Pride Month, and who better to show it off than the Puma ambassador and LGBTQ activist Cara Delevingne. The collection was designed by queer artist Carra Sykes and features colorful graphics to express the LGBTQ flag in different ways. The Puma Pride collection includes shorts, patterned bracelets, leggings, hoodies, and t-shirts. Later this year, the brand also plans to release a new line of unisex footwear.
The North Face Pride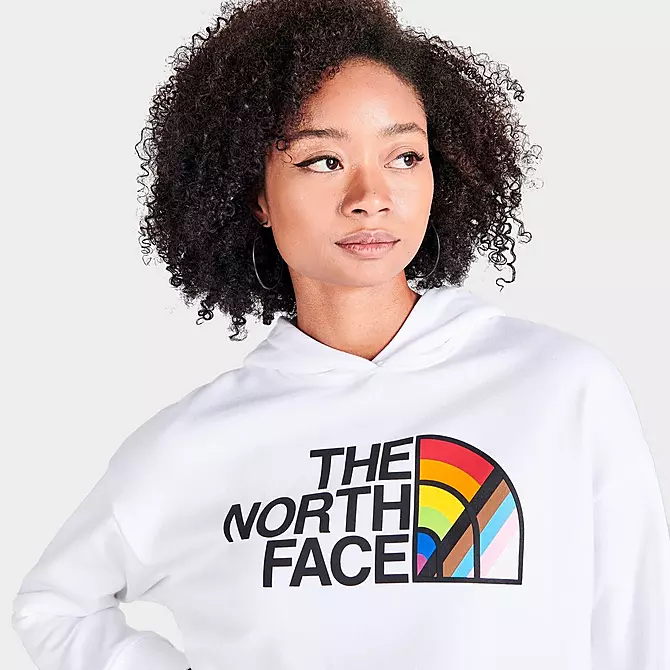 Finally, The North Face teamed up with environmentalist and drag queen star Pattie Gonia to showcase its camp collection. The collection includes all kinds of accessories like water bottles and tote bags, as well as clothing. All the items in the collection feature a rainbow in place of The North Face's typical white curved stripes in its logo.
Ready to Show Your Pride?
Show your support for the LGBTQ community throughout Pride Month and beyond by grabbing some Pride gear from some of your favorite athletic brands at Finish Line!
Read Next