Head in the Game. Feet in the Clouds: Nike PG4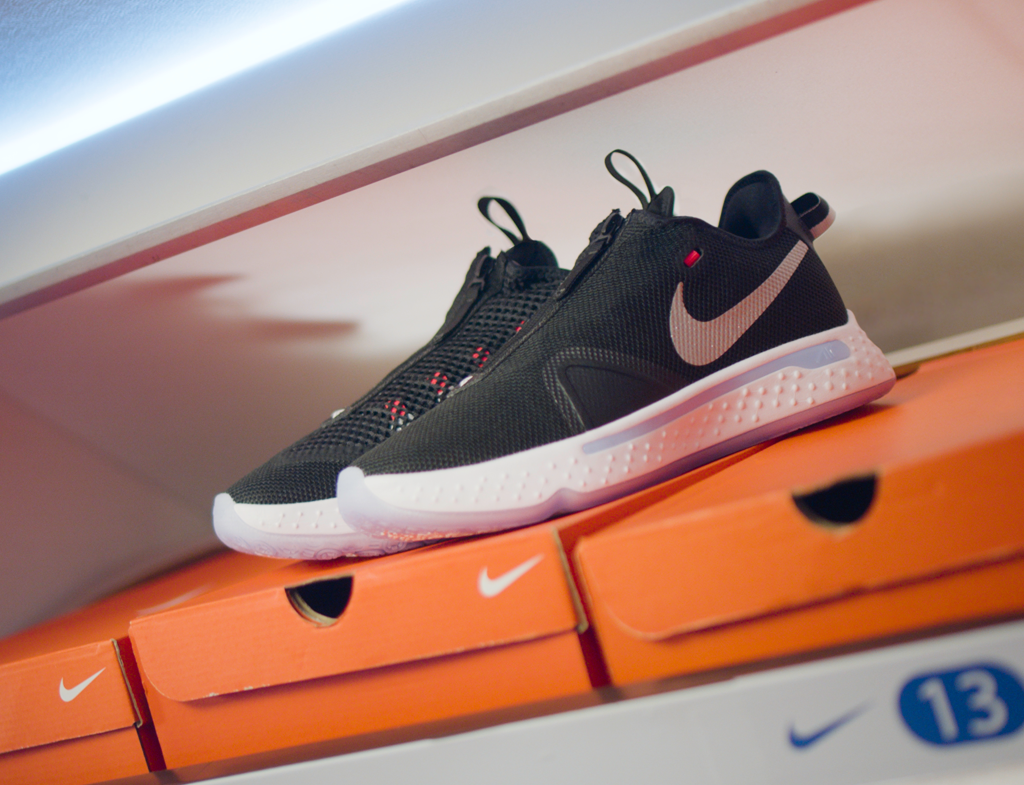 Since the inception of Paul George's Nike PG signature line his kicks have been a staple of the hardwood. Players in the NBA, WNBA and on the playgrounds have all taken to the many flavors from his collection. Recognizing as much, when providing feedback for his upcoming PG4, George put a premium on playability and functionality.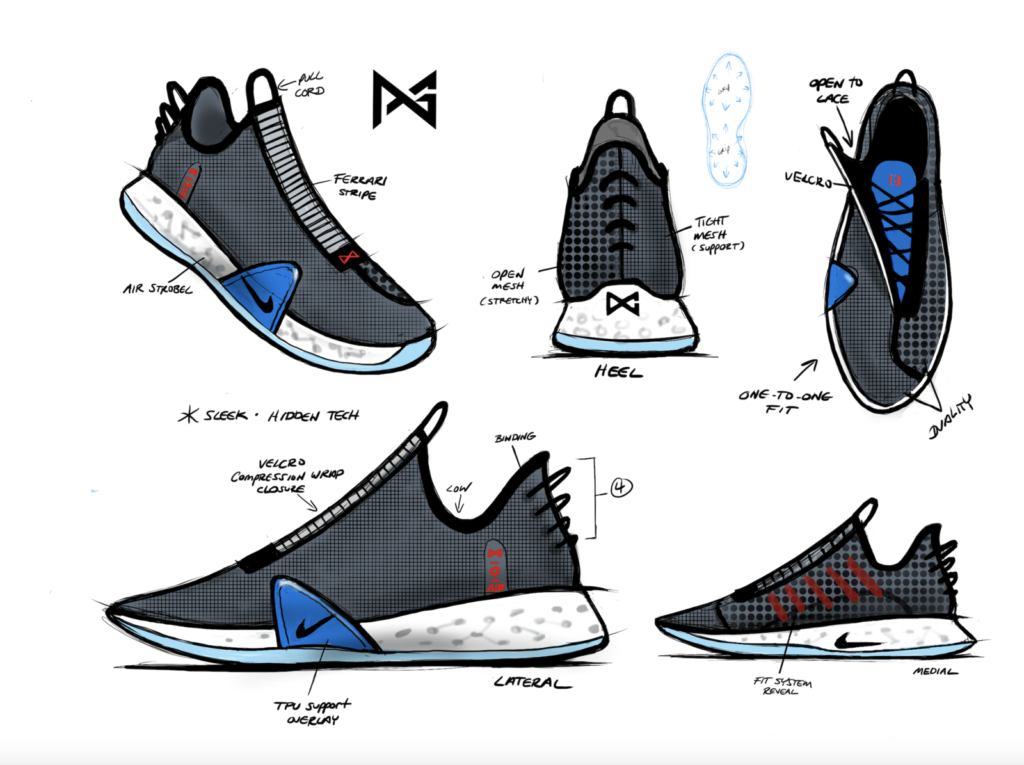 When on the court, George moves like a gazelle. He's as efficient as they come, every step, stride and motion serves a purpose. "For Paul, control is his form of quickness," says Tony Hardman, designer of the Nike PG4. "It's why he looks so smooth when he moves on the court. He refines his footwork to only what's essential." Helping George maintain that control is the PG4's Air Strobel, a lightweight footbed made up of a full-length Nike Air unit. Which was sewn to the upper, placing your foot directly atop the cushioning. Allowing for an unparalleled blend of stability and responsiveness.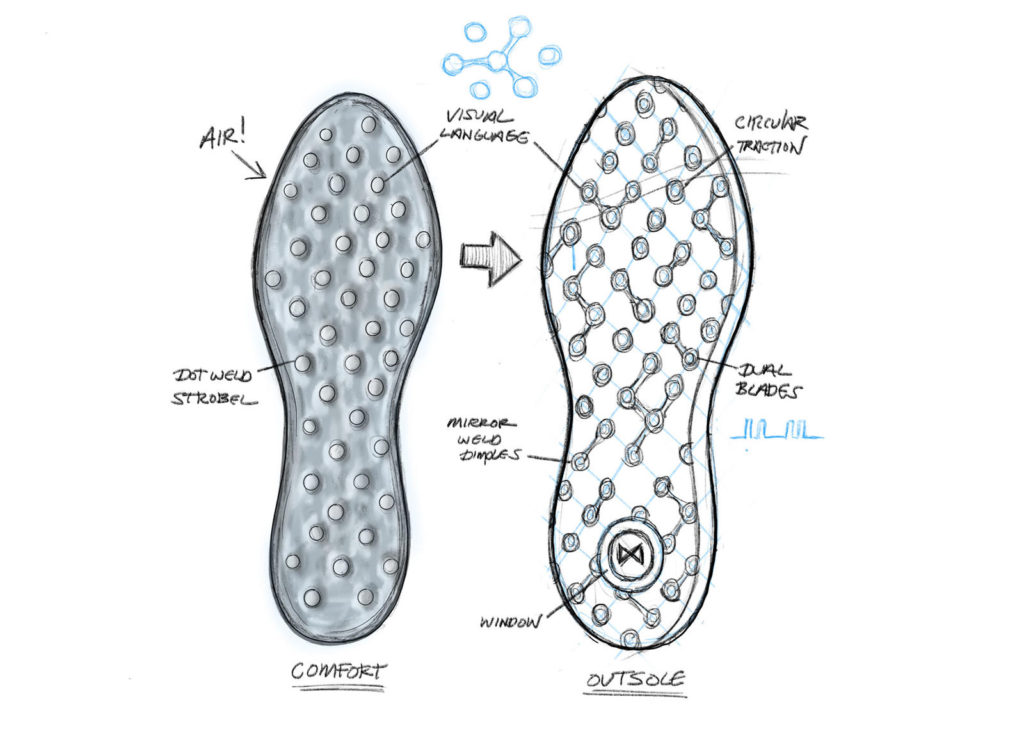 Not just functional, the Nike PG4 has a beautiful aesthetic as well. At first glance you'll notice the mesh shroud that zips over the laces, first seen on the Air Flight '98. The shroud is multi-faceted, it provides a snug fit, but also provides a level of "stylistic flexibility." As wearers can choose whether to wear laces inside or outside of the shroud. George for instance likes to play with his laces over the shroud.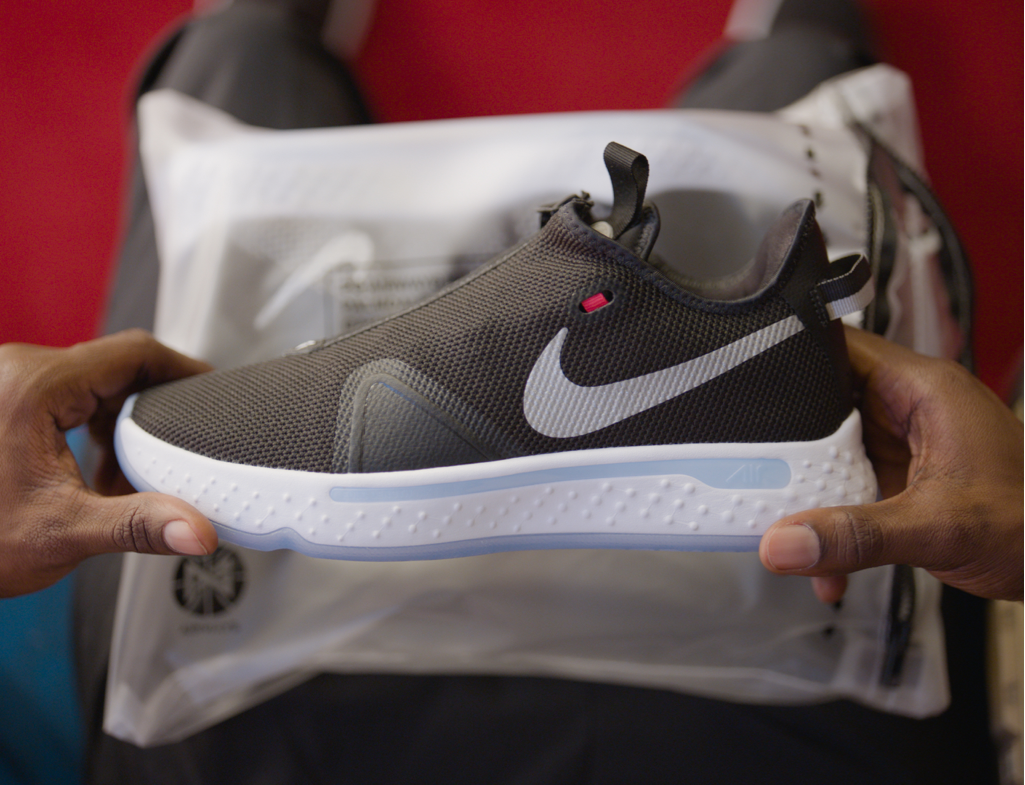 Head in the game 🏀. Feet in the Clouds ☁️. Grab the latest edition of the Nike PG4 releasing on 1/24 available at Finish Line.
Winner's Circle members can get the Nike PG 4 early! Download the Finish Line App now on Apple or GooglePlay, sign up, & order on 1/22. You'll only have 24 hours to secure your pair! Be one of the first to do so and you'll also receive an exclusive PG-themed 'wings' pin with your purchase.
Read Next