Quench Your Thirst with the Nike PG4 x Gatorade 'GX'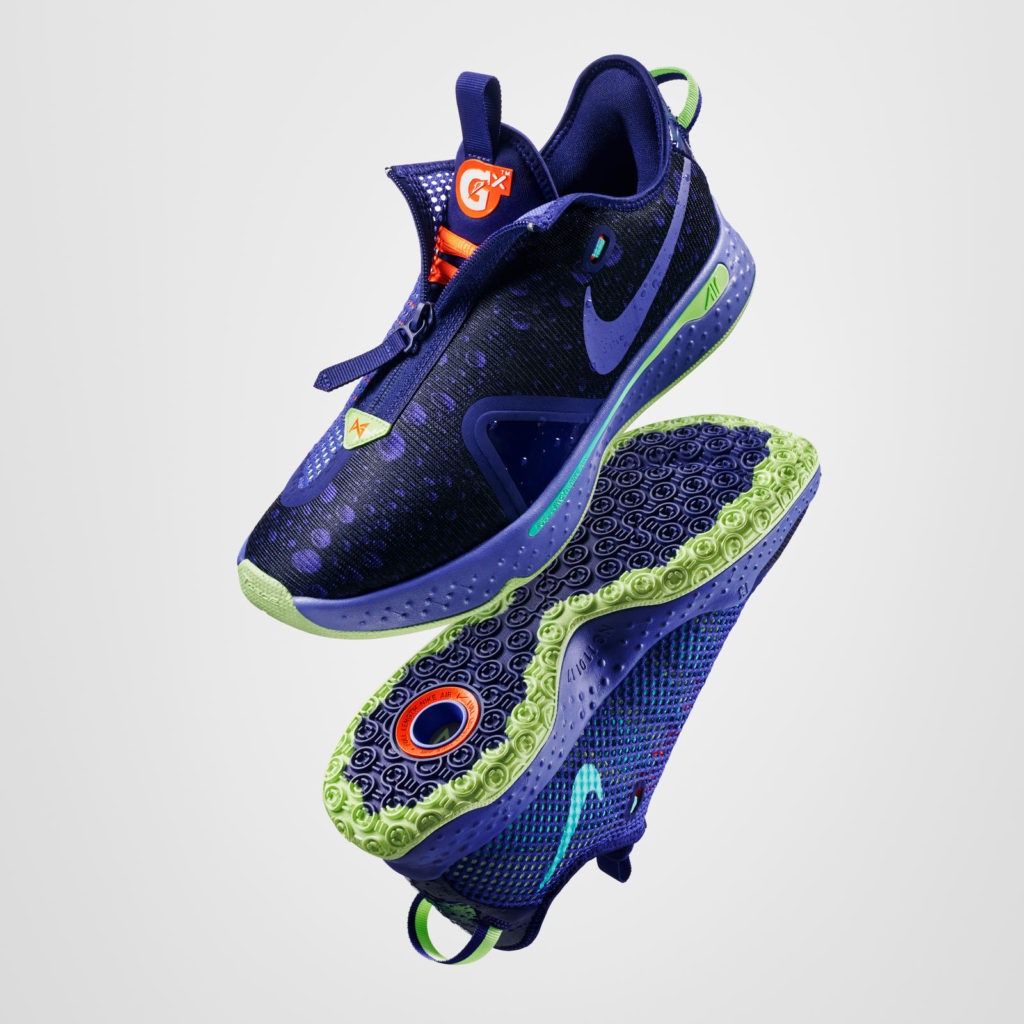 Since the launch of his signature line, Paul George has taken the opportunity to express himself through his sneakers. From his interest in gaming, affinity for fishing and his love for his hometown, we've learned quite a bit about PG through his kicks. With the upcoming launch of the PG4 look for that trend to continue. For the first PG4 release, Nike is treating us to a special Gatorade collaboration. George of course is a Gatorade Ambassador and is the star of the brand's Flow line that dropped back in 2017 so the pairing makes all the sense in the world.

For the sides first effort we're getting a purple colorway, reminiscent of Gatorade's Fierce Grape and Riptide Rush flavors. The upper features a liquid-inspired print with Gatorade's signature logo on the tongue. The orange speed lacing system provides the perfect contrast against the purple upper. Finishing off this PG 4 colorway is the Lime outsole which bears a resemblance to Gatorade's Kiwi Strawberry flavor.

Winner's Circle members can get the Nike PG 4 Gatorade two days early!
Download the Finish Line App on Apple or GooglePlay, sign up and order on 1/15. You'll only have 24 hours to secure your pair before the early access promo ends! Plus, be one of the first to order the PG4 Gatorade and you'll receive an exclusive PG-themed 'wings' pin with your purchase.
Read Next