adidas In Pursuit Of Starring N'Keal Harry
Imagine getting one phone call that completely changes your life. Wide receiver N'Keal Harry didn't have to imagine it, he received that very call. A call from the New England Patriots informing N'Keal that he'd be the 32nd pick in the 2019 NFL Draft. On his horizon is a move to Foxborough, MA and lots of receptions from Tom Brady. Prior to his selection, we spent the day with N'Keal as he got prepared for the night his wildest dreams would come true.
Once we arrived at the house where N'Keal and his family would set up shop for the draft, we spoke with N'Keal's grandmother, Felna. Felna and the rest of N'Keal's family are from Saint Vincent (volcanic island in the Caribbean), that's where N'Keal considers home to be. When he was four, N'Keal and Felna left the island and moved to Arizona . "That was about the hardest time I ever had in my life," said Felna. But without that chance N'Keal's story may have never happened.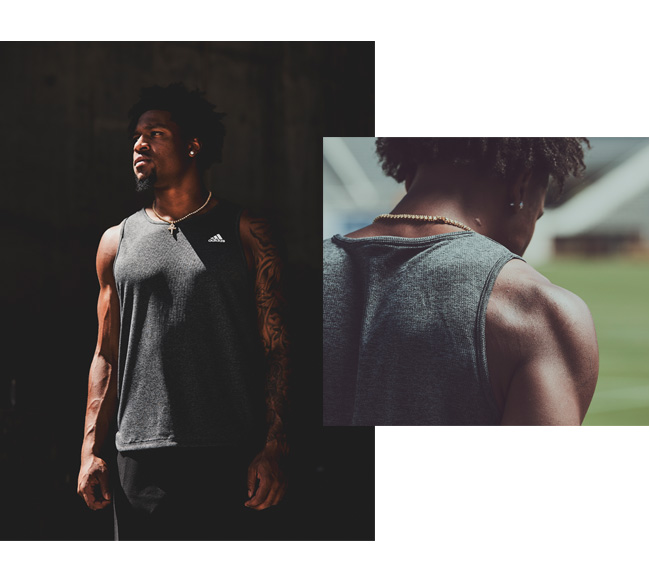 From the first time he stepped foot on the field, N'Keal had a knack for football. His first game he excelled and made play after play, he finished with all three of his team's touchdowns. From that day forward N'Keal refused to live life like everyone around him. He was extremely hungry. It didn't matter if it was practice or gameday, N'Keal wanted to do more to perfect skills. That hunger led him to Arizona State where he became an All-Conference (Pac-12) receiver. Though he enjoyed his time at ASU, N'Keal decided to forgo his remaining collegiate eligibility and enter the 2019 NFL Draft. A lot of people may wonder why he'd come out early…. "I just knew it was time for me to fulfill my dream," said N'Keal.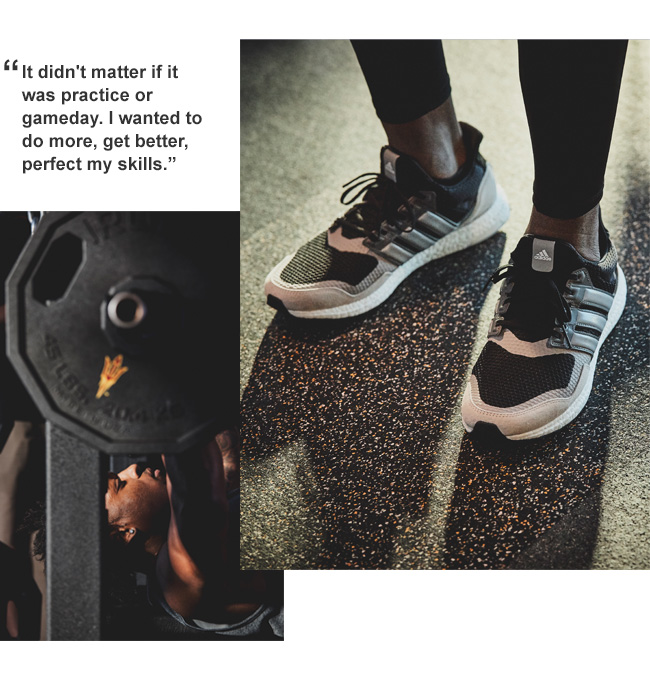 Following his exceptional career at ASU, N'Keal started preperation for the draft. He did so in the latest and greatest product that adidas has to offer. When we caught up with the N'Keal he did his Draft Day workout in the adida UltraBOOST S&L. Engineered with suede and mesh, the S&L puts a new twist on the classic UltraBOOST you know and love.
Grab the adidas UltraBOOST S&L now at Finish Line.
Read Next