#FAMILYGOALS: Adidas Originals and Finish Line Visit Kyle Lowry and Family
Last month, on a surprisingly snowy Sunday afternoon, we traveled to Toronto with our friends at adidas Originals to visit Toronto Raptors starting point guard, Kyle Lowry and his family. The vibe was very cozy and chill, and the whole family sported 3-stripes sweats and warm-ups, coupled with crispy pairs of adidas Continental 80s.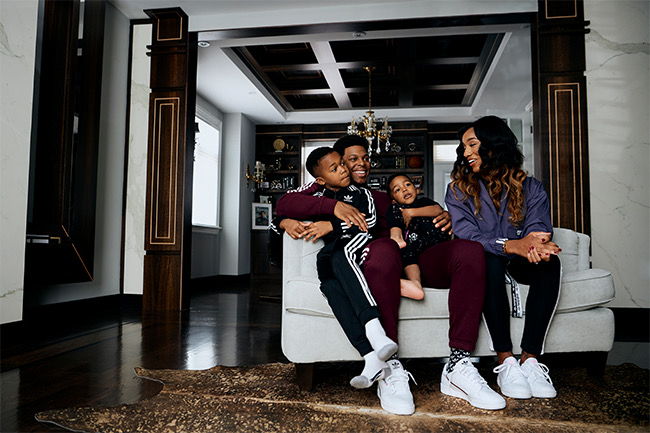 We hung out with the whole family while they enjoyed a Sunday at home, Kyle having just returned from a win in Chicago late the night before. Their private chef served up a crazy brunch spread, and while Karter (7) and Kameron (3) tore up their Fisher-Price full court, we chatted with Kyle and Ayahna.
The two met in High School in Philadelphia, PA, when Kyle transferred to Ayahna's school to play hoops, where she was already a top-scoring starter herself. Kyle remembers it being tough to win her over, and being late to all of his classes consistently so that he could walk Ayahna to hers.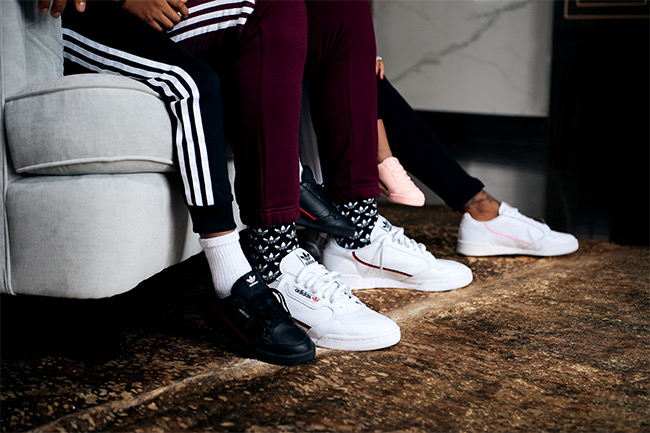 The two stayed together through college where they both played ball, and after Kyle got drafted to the NBA, they spent time in Memphis and Houston before moving to Toronto in 2012. While it took some time, the family eventually fell for Toronto and its diverse cultural landscape.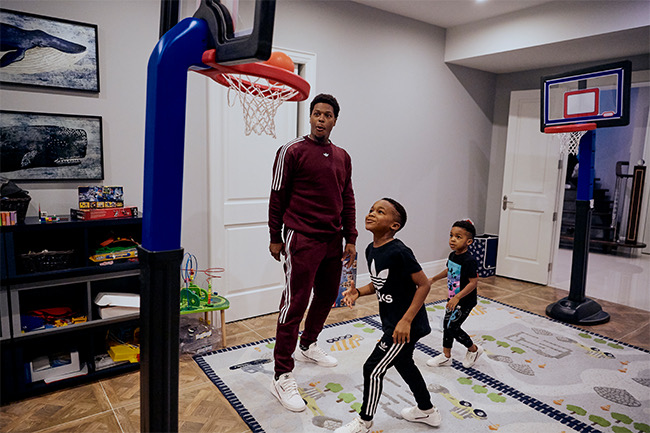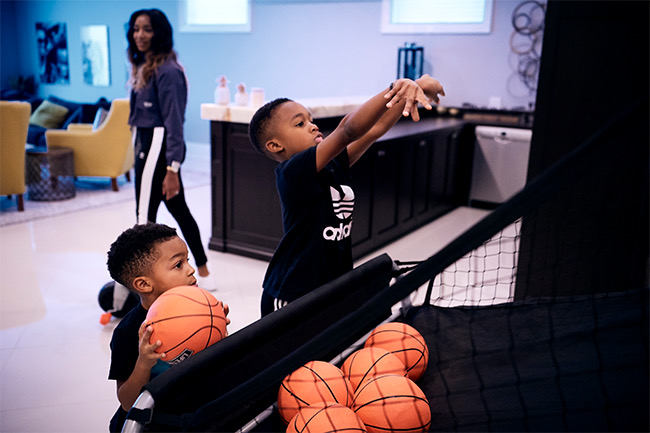 While juggling family time with life on the road is tough, Kyle spends every free moment with Ayahna and the boys, and truly loves being a dad seeing Karter and Kam grow up. Their shared love for competition finds the family battling it out at pop-a-shot, NBA Live and checkers on the regular.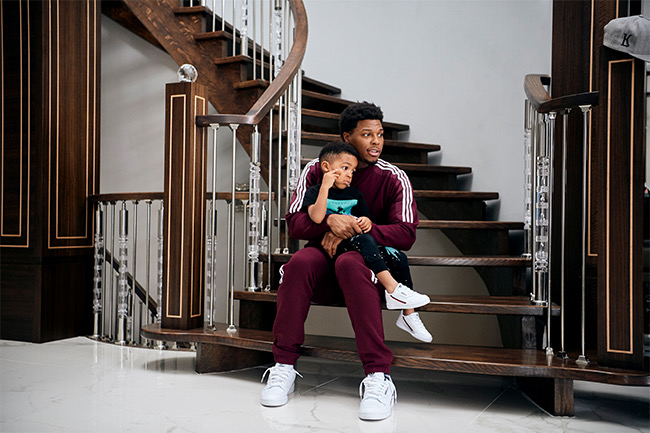 Definitely #familygoals vibes. Big thanks to Kyle, Ayahna and family for inviting us into their world for the day! Catch up on the latest three-stripes gear and Continental 80 colorways for the whole family at Finishline.com.
Read Next