A$AP Twelvyy Talks adidas Yung 96, Comics, and His First Time Directing

Ask anyone about something iconic from the '90s, and you can bet they have a memory tied to sneakers.
Between styling, directing, and snapping a few photos, A$AP Twelvyy took charge of a recent photo shoot for adidas Yung 96 and Falcon. After, we sat down to get his take on everything from '90s style, to his inspiration and love of comics. Here's what he had to say:
When you first heard about this project what got you excited about it?
What got me excited was the YUNG. Because my name is Noon Yung. Yung 12. And if they on that Yung wave then it's like 1996. I was like seven years old, you know. Started crossing the street by myself. Started figuring out who I am. And I was young. So Yung '96—that's me.
What was everyone's style like in 1996?
Yo, 1996 was like the first time I feel like we started going futuristic with the style. So you remember, like, people wearing like the crazy futuristic glasses and the neon colors and the bright, puffy jackets and stuff like that? That's just kind of how '96 was.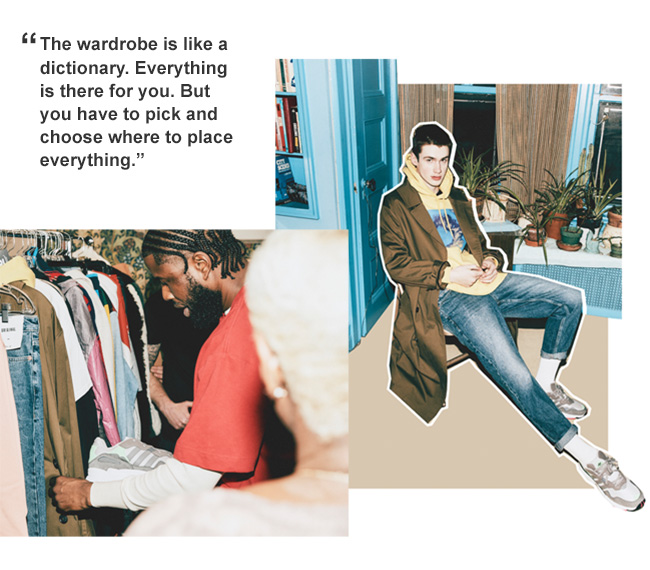 How does the Yung 96 match up with the '90s?
They super comfortable. Simple, futuristic, cozy, tactical. A little bit of everything right here. If I would have had these in '96 they would have knew I was from the future.
Why do you think the '90s style is back right now?
I feel like the nineties started ahead of its time. And then some stuff didn't even catch on right away. Like, most of the stuff I see now was kind of trash in the '90s, but now it's kind of like, "Oh, this is fire. This is dope."
So I don't know what it really is, but I feel like no one's afraid to like step out or try something different nowadays. Like, being weird is the norm.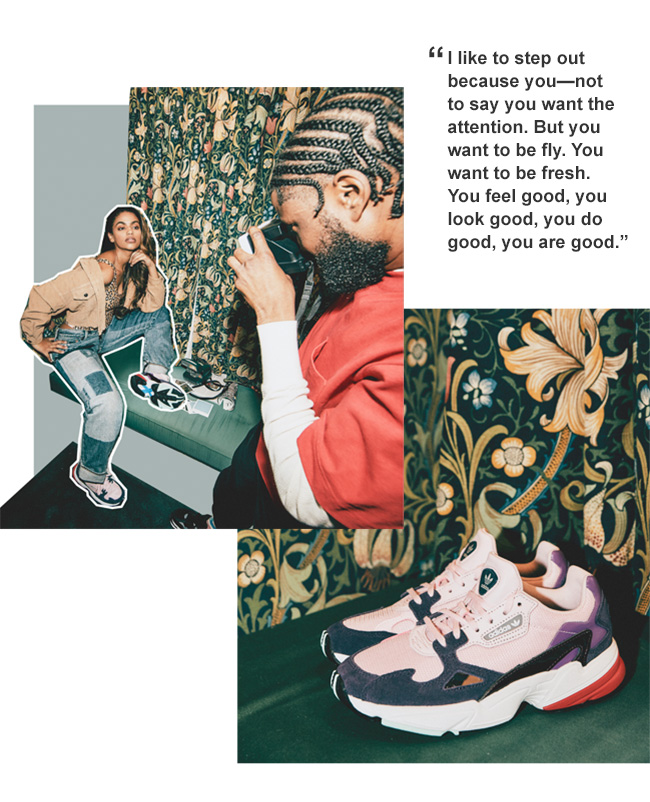 What made you want to get into style?
I was selling t-shirts back in the day. But I'm around some of the flyest people in the world now. So, you know, it's like it's a competition with us. I like to step out because you—not to say you want the attention. But you want to be fly. You want to be fresh. You feel good, you look good, you work good, you do good, you are good.
What was your thought process behind styling the models?
If I had to wear anything that was on the rack, would I or how would I wear it? How would I mix and match? I want [the models] to look their best. I want them to look fly. I want them to express their style.
Is picking out an outfit similar to switching around song lyrics?
The wardrobe is like a dictionary. Everything is there for you. But you have to pick and choose where to place everything.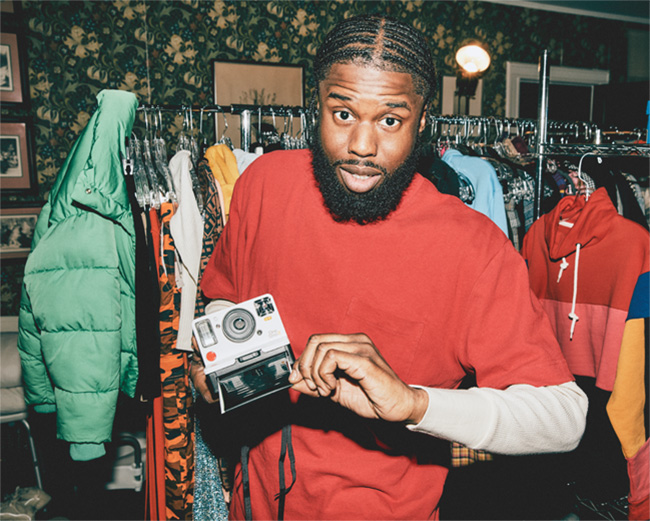 How do you know when a look is right?
When I get dressed, I feel like it clicks when someone stops me in the street. Sometimes you don't know till you go outside.
And when I walk into the studio, it's like my style is my armor. I got my costume on.
How did you get into comics?
So real, real late at night when you know wasn't supposed to have the TV on, I would cut the TV on to watch Spawn. It was like gory, bloody. It was crazy. And then to find out the voice actor behind Spawn was a black guy, I was just like, oh, I love this sh*t. They should have me in the new Spawn movie. Me and Meechy Darko brought back Spawn and this is all facts.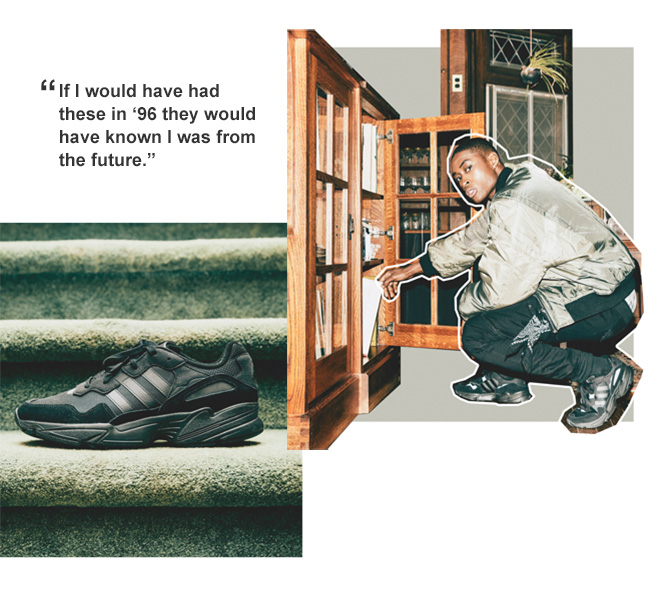 How do comics influence you?
Now, I use it as motivation and inspiration to create. Imagine how much greater a scene would be with its own song. That's how I look at it. Like, Spawn doesn't have a soundtrack, let me give him one. Plus, I can relate to their experiences. Their struggles.
Do you have any other creative outlets?
Yeah. Right now I'm writing a children's book, You're More Than a Rotten Apple. I love making music, but I want to be in a class by myself. Ain't nobody doing what I'm doing. And I want to change kids' lives.
Keep up with A$AP Twelvyy and shop the adidas Originals Yung 96. 
Read Next