Not Just For The Gym: Lyric Heard Shines Confidence with adidas Originals
Written by Lyric Heard
Photos by @marisakimmel 
Bottoms: adidas Originals Regular Track Shorts & adidas Originals 3-Stripes Leggings 
Sneakers: adidas NMD R1 Primeknit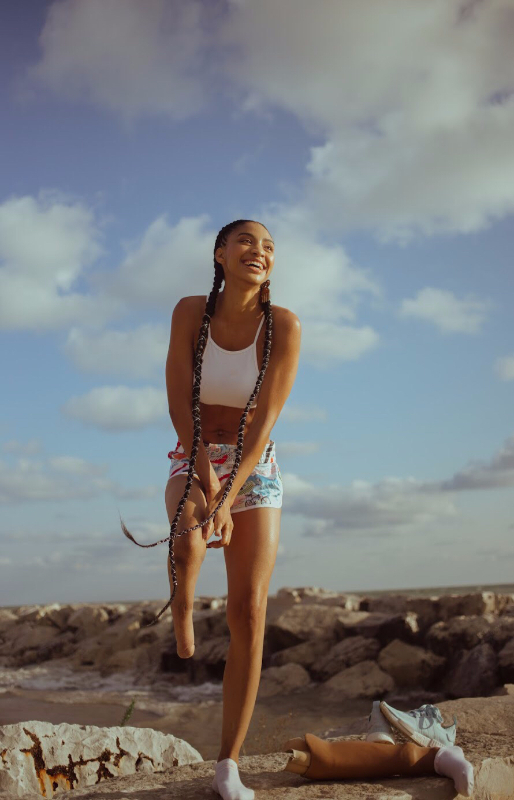 The thing about my style is that I don't have one, I'm free, and I go with the flow. Being a model in this industry already comes with so much pressure to look "the part" and for me not having a leg/hand already adds on 10 times the pressure to look a certain way. Over the years, I learned that you have to be confident in who you are and own everything about you. A lot of us run from what makes us different but I challenge everyone to run WITH your differences. That message plays a big part in how I dress. I like to be comfortable, but still fashionable and my adidas Originals regular track shorts are a perfect example. After a long day of photoshoots and running around Chicago I like to just take a break and kick my leg off and breathe, and that's when my style for the day will be more relaxed and loose. Trying to get away from being labeled as the "disabled model" and instead being recognized on my talent and passion for my craft used to make picking what I wear hard. Mainly because certain outfits draw more attention than others. Now I'm in a place where I don't care if me wearing shorts makes it more likely for someone to stare at my leg, if anything I encourage it.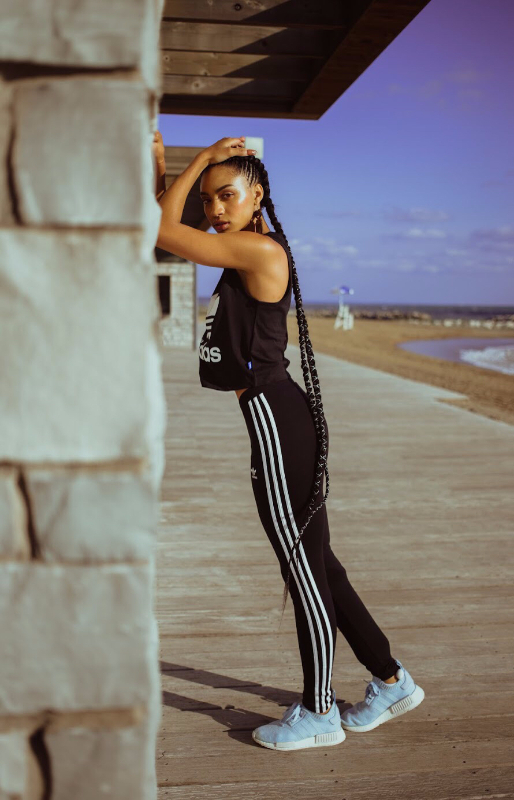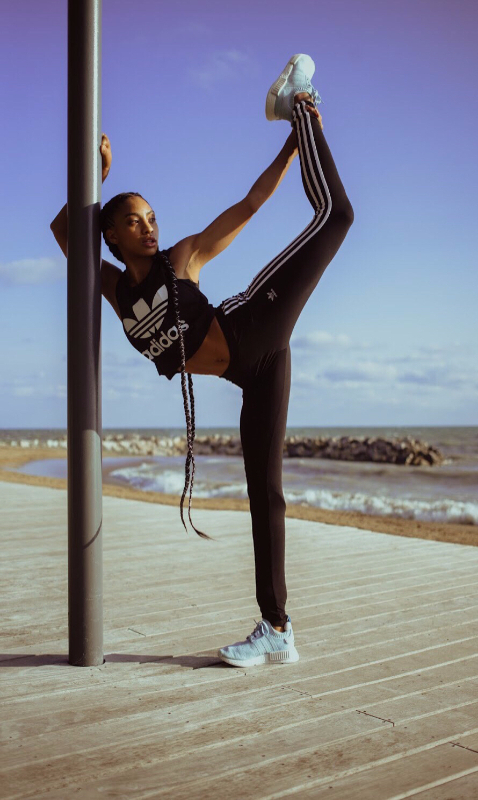 My style can change up the next day and I'll want to show my form more than my skin and I'll throw on my adidas Originals leggings and it hugs my body perfectly while also allowing me to be comfortable and move, which doesn't mean I'm trying to hide myself, I just like to show my mood through my clothes, and being a cancer sign I have a lot of moods.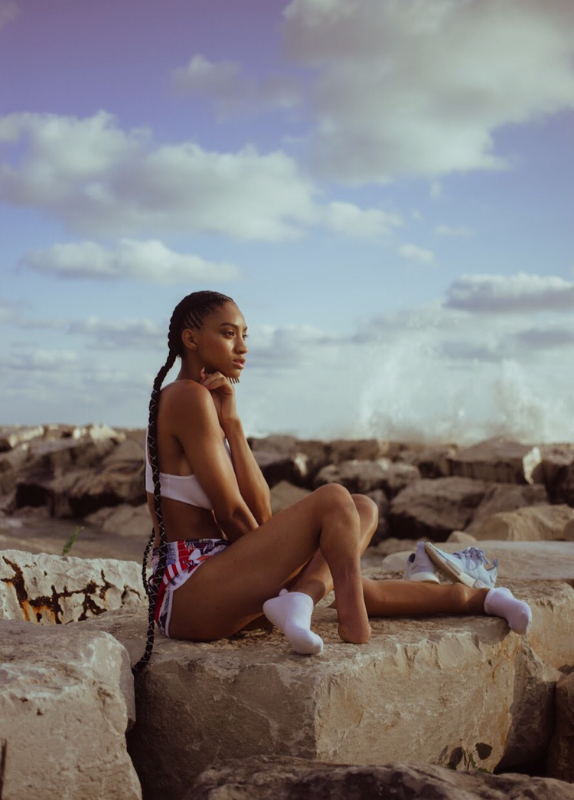 Even though I do not have a set style, I still know what I want. Growing up, everything I owned had to have pockets and long sleeves and full pant legs so I could hide my hands and my prosthetic. Now that I've grown, I love showing my legs without the fear of people staring, because once they have enough of staring at my leg/hands the next thing to look at is my clothes and what I have on. Which is why I always try to make sure my clothes are me, not what other people want to see, but what I want people to see in me.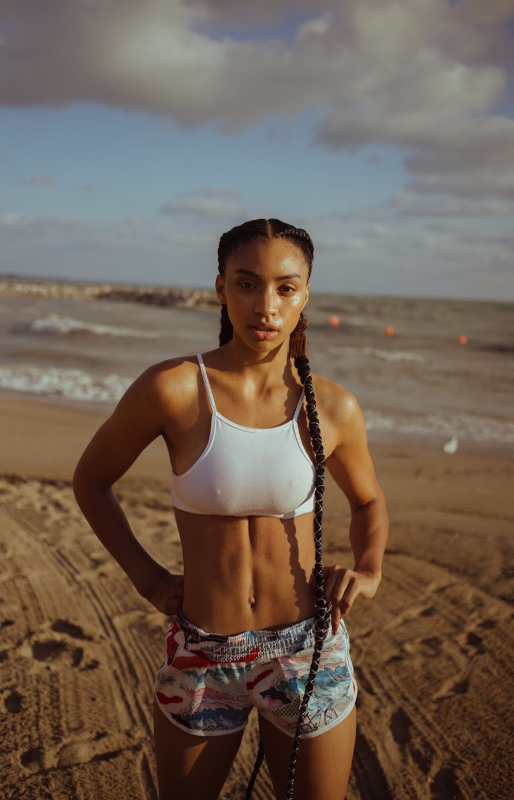 I've learned more about who I am, and I've learned to wear my clothes and not let them wear me. I just love being comfortable no matter what, the more comfortable you are the more confident you will feel, and dressing to cover up what you think the world will not accept will not allow your confidence to grow. It took me a long time to feel comfortable wearing shorts or tight clothes that will show my body because I wasn't confident. NOW I realize those are two things that will take work every day, but while I'm working on bettering myself, I'm going to at least let go of the pressure of dressing to make others comfortable.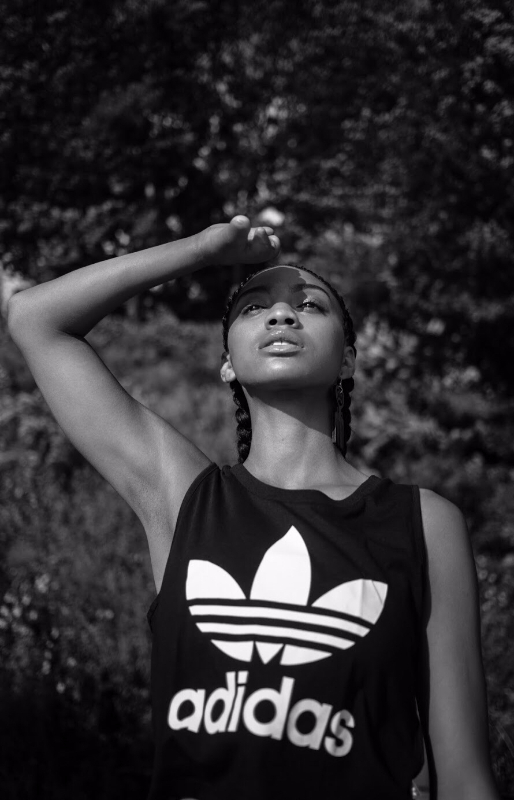 All in all, I don't have a set style because I'm not a set me, I change and I love that my clothes can change with me. Let your clothes SHOW who you are, not hide who you are!
Keep up with Lyric on Instagram. 
Read Next