#WeAreMore: Aleali May Styles Things Up with adidas Originals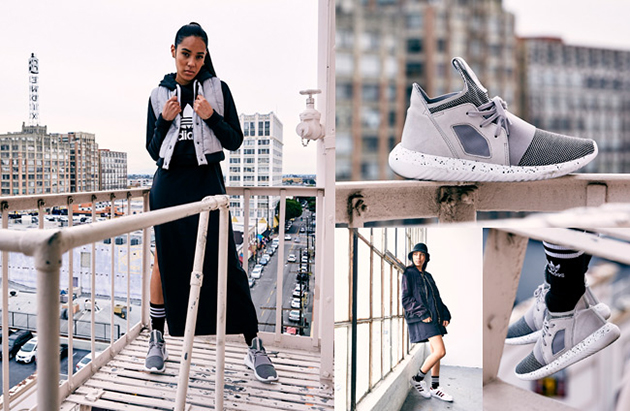 There's only good things to say about Ms. Aleali May. Her style, her vibes and her understanding of what it is to be true to herself. At the age of 24, this young, talented stylist and fashion blogger has worked with artists such as Kendrick Lamar and Wiz Khalifa. Wearing items that make her the most confident, or even how her confidence makes the fashion statement, Aleali is just the coolest and super down to earth.
Being from Los Angeles, Aleali finds inspiration from all of her surroundings stating, "LA has definitely influenced my style whether it was coming from the hip-hop culture, whether it was coming from the streets, high fashion in Beverly Hills, palm trees, everything." She has a way of talking about fashion and style that really draws you in and makes you want to have a closet just like hers. It's 100% her confidence, her spirit and the knowledge she has gained from the fashion industry all wrapped into one.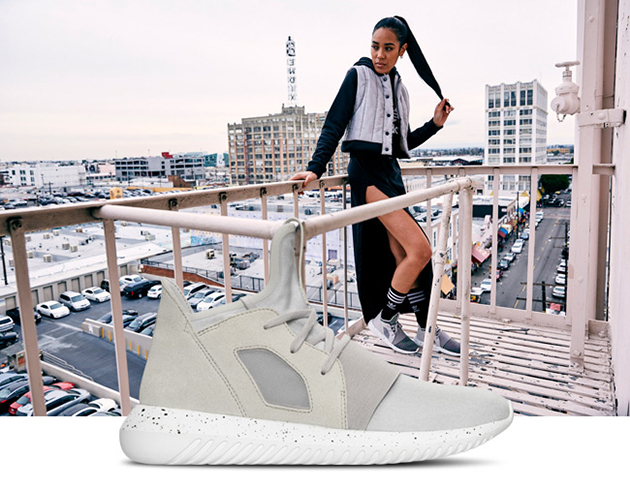 For all of the 90's babies out there, this girl is about that style. As Aleali paired her Superstar sneakers to some old-school adidas fashion, she mentioned her likes of Aaliyah, TLC and Mýa and it was refreshing to hear how she's into oversized pieces, mixing and matching and minimal details. A lens you don't get to see through every day and Aleali explained those insights very well, saying "It's less about the items and more about the person and owning the items you're wearing – pick out a great outfit to match your confidence and just go."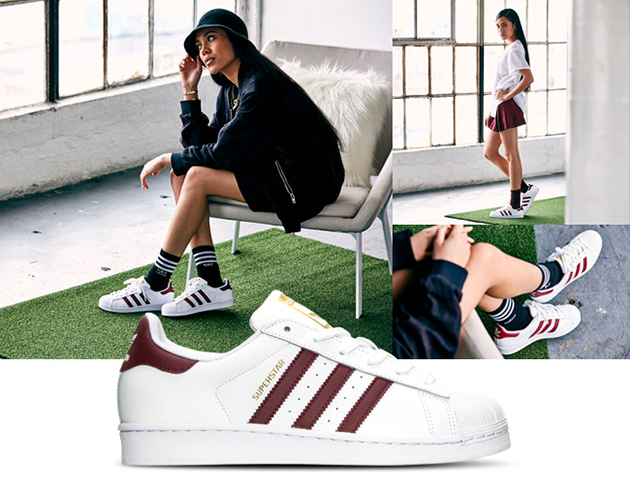 Something Aleali was very well aware of while being on set was how everything fit. Even if something didn't hang right or something was a little off, she made it work by altering it and just giving it that Aleali flavor.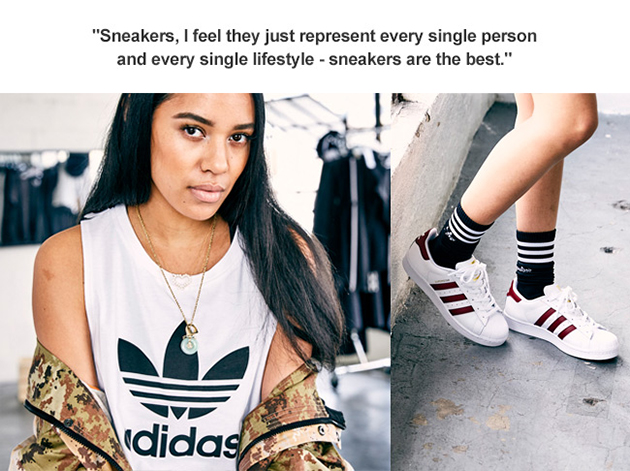 What would this athleisure queen be without some sneakers? Well, as many of you can guess, Aleali knows sneakers are where it's at when it comes to fashion. One of her first answers to a question about style was, "sneakers, I feel they just represent every single person and every single lifestyle – sneakers are the best." As the day moved on, so did each look. Aleali was so confident in each item that she didn't need to do much to make everyone around her feel the good vibes. She was doing what she loves.
When looking at the bigger picture, we know Aleali is only beginning to make major waves in the fashion world. We are thrilled to have captured her in a light that expresses her lifestyle and just being able to keep things 100 with a genuine individual.
Read Next