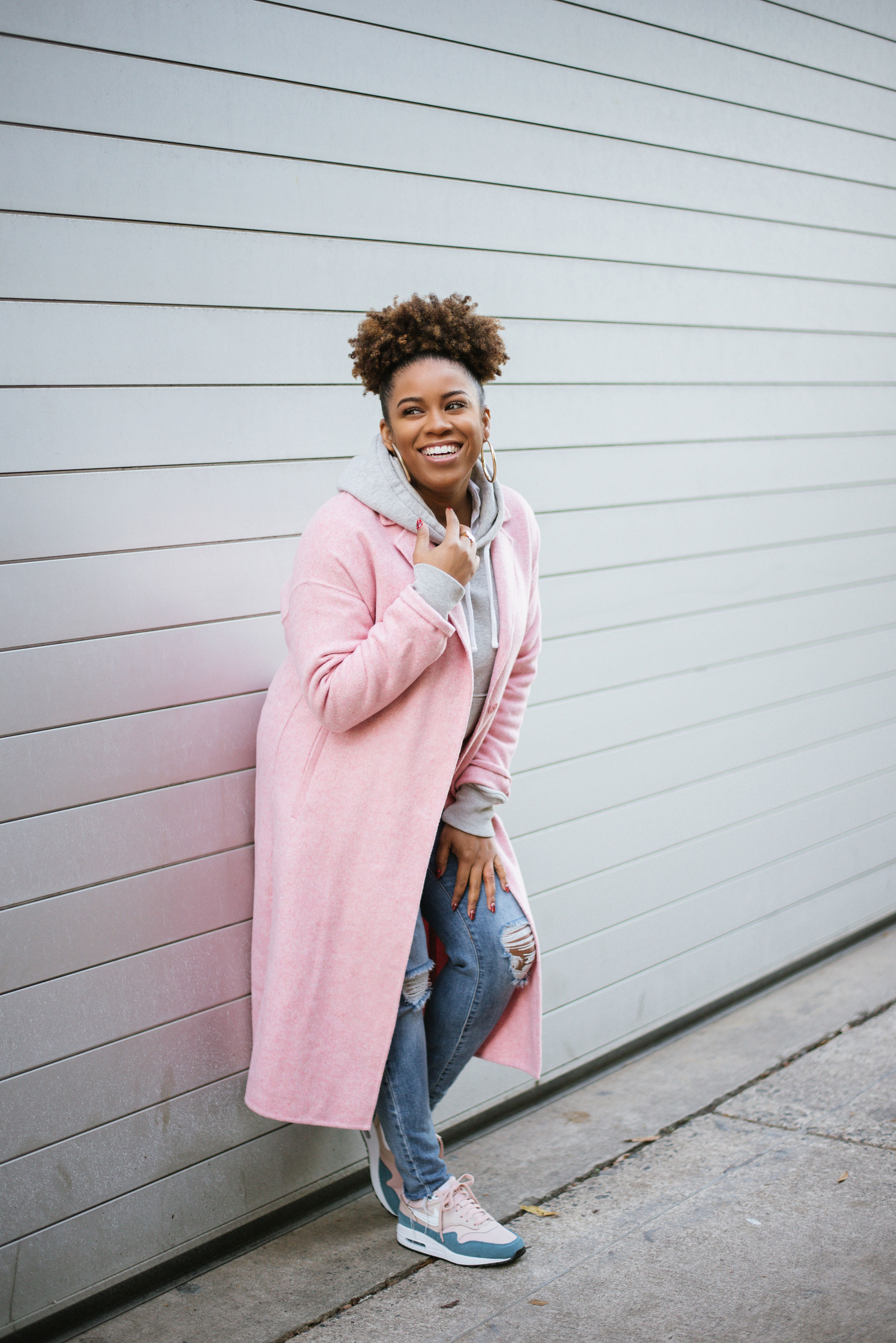 Hey, y'all! I'm Melissa Chanel, a sneaker-obsessed lifestyle blogger at MelissaChanel.com by day, and the Chief Kicks Officer at Kicks and Fros by night.
I hail from the big city of Camden, South Carolina, where all 7,000 of us attended the city's one high school and turned the WalMart parking lot into the club on weekends. Needless to say, I've always been a small town girl with big city DREAMS.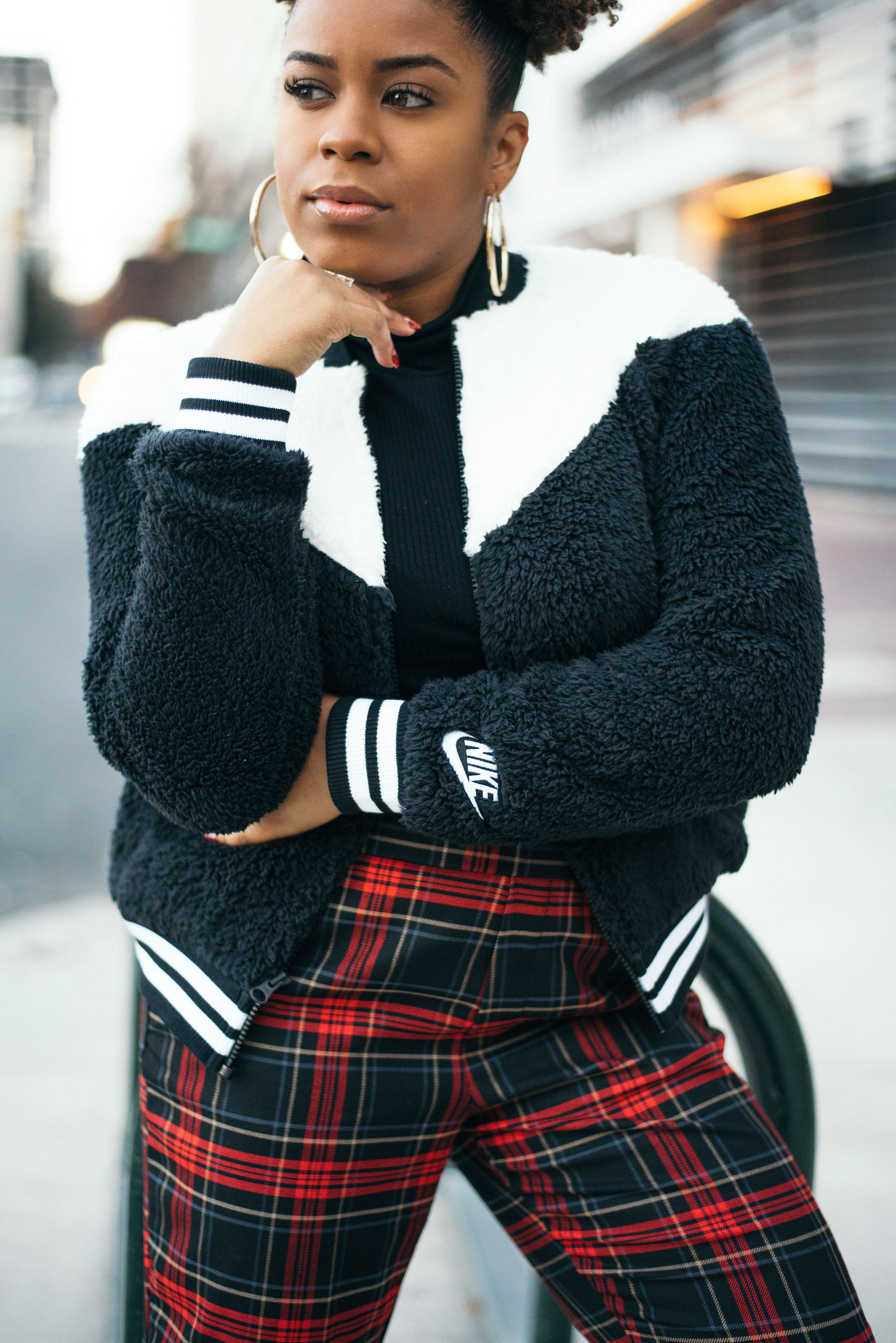 Growing up with two brothers and more male cousins than I could count meant that being a tomboy was in my DNA; when all the girls were begging for their first pair of heels, I had my eyes and heart set on copping the Jordan 11 Retro "Bred". I was a bonafide sneakerhead early on, and loved kicks so much that I used all the money made from my grocery store job to make sure I never missed a sneaker release. I fell in love with colorways first, then as I gained my signature style, I started exploring silhouettes.
From an early age, I was never afraid of stepping outside the box, and it was no different when it came to sneakers I rocked. Yes, Jordans were undefeated, but I eventually filled my collection with Nike Air Force Ones, Reebok Classics, and Nike Air Max Plus.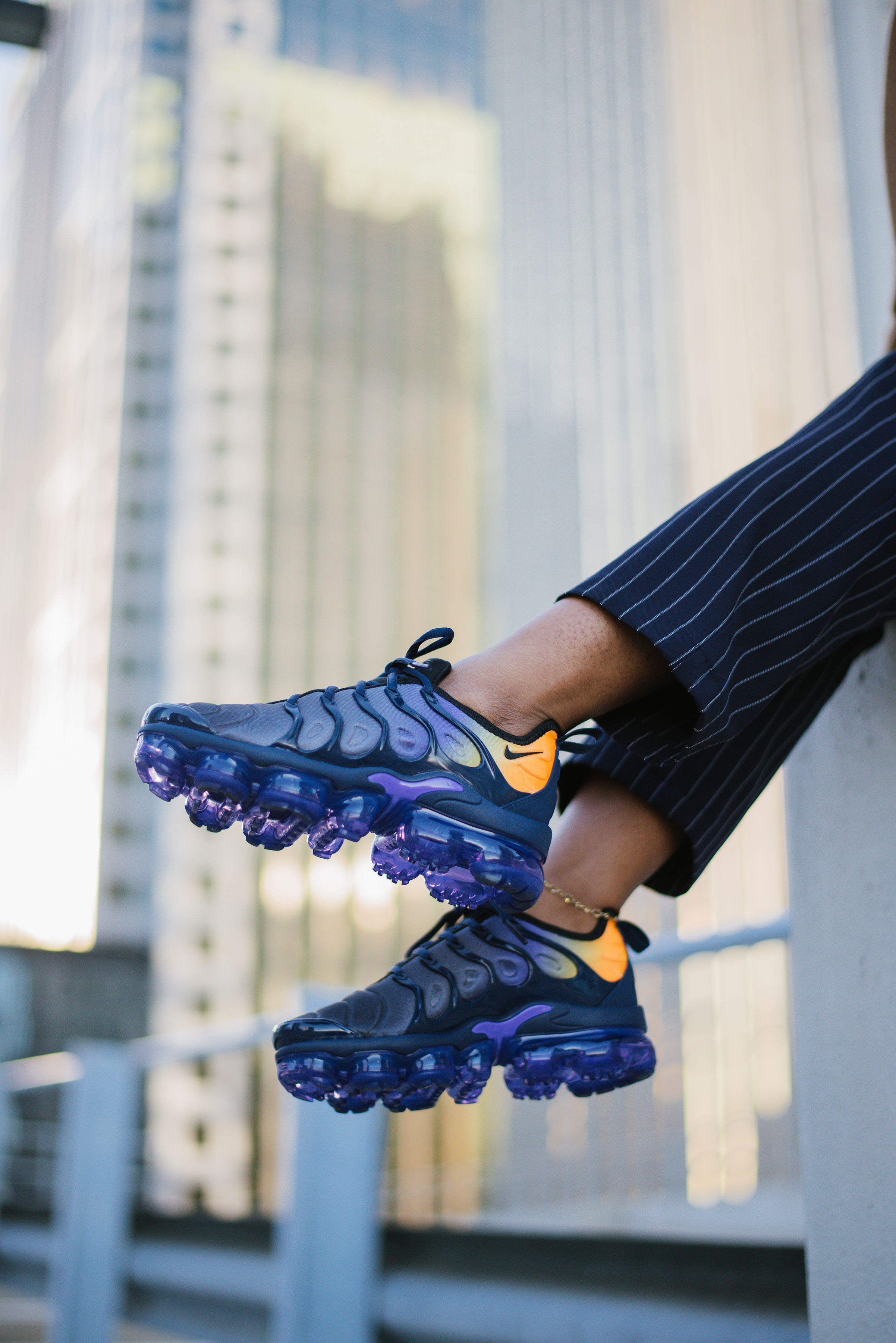 The biggest misconception is that sneakers are a "guy" thing. I don't buy it! As a 32-year-old woman, I rock them in the most feminine of ways, regardless of whether I've purchased from the men's or women's section. That's really how my sneaker style has evolved–I started playing around with dresses, skirts, and even suits, and which helped me see how sneakers could outfits to life in new ways. I pair the Nike EXP 14 silhouette with dress pants and a motorcycle jacket, or if an event calls for a dressier look, I'll pull out my favorite hot pink two-piece suit to pair with the Nike Airmax 1. The key is styling them based on what you feel your best in. At the end of the day, your style is your own, and when you feel comfortable, you'll have the confidence to rock anything.
When relaunching my blog in July and introducing my new services, I knew I had to add in a way to help women find their sneaker style. Women of all ages reach out to me on a daily explaining that they love sneakers and want to build their collection, but have no idea how to pick out the perfect pair for their personal style. It was a no-brainer. I created this community years ago with Kicks and Fros, a platform that marries the beauty of women with natural-textured hair with the kicks they love to rock. As the community grew and people around the world shared their kicks and fros, I knew it was time to expand to include women who weren't quite sure how they could showcase their style.
With Kicks and Fros Sneaker Shopping, clients and I book a time to meet virtually or in person, and I help them find a silhouette, color, and sneaker style that's perfect for their specific need. Some want sneakers to perfect their street style look, others want to try a sneaker out on a date, and others are in search of a comfy, yet stylish sneaker for their travels. What I've learned is that we all just want to express ourselves, and our style is one of the more powerful ways we can do it! Helping women lock down their style is what makes my job one of the most fun jobs in the world.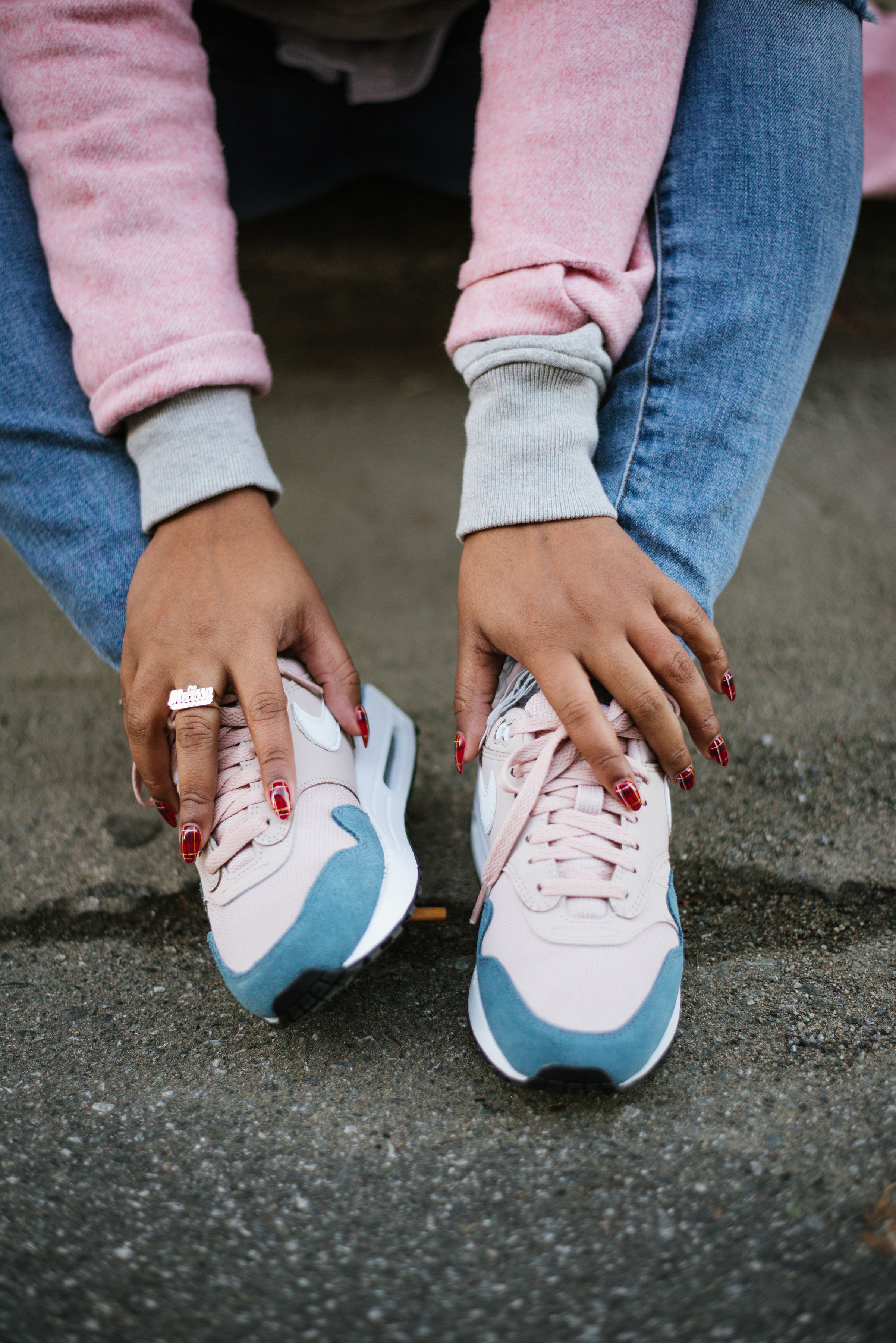 So, are you looking for different ways to rock your kicks? If so, I present to you a snippet of what I call my "Kicktionary". It's a sneaker/style bible of sorts, and it comes in Volumes 1, 2, and 3. So, here's a taste.
Denim on denim – Many are on the fence about what's been dubbed the "Canadian tuxedo," but pairing your denim 'fit with the Air Jordan Retro 11's or VaporMax Plus will set your outfit off. It's an easy way to be comfy, yet stylish without trying looking like you're trying too hard. For a warmer look, pair this outfit with a long trench or peacoat.
A suit. I'm not talking about the old school suits and sneakers duo from the early 2000's. Nope! It's all about the tailored look, European cut suits, now. Pair it with your Air Max 1's, and I promise you'll turn heads. You can look comfortable, fashionable, and about your business, all at the same time.
A dress. Yes, the temperature has dropped, but pairing the dress with a turtleneck underneath and a long peacoat will keep you warm without sacrificing fashion.
That's just a snippet of the Kicktionary, but follow Kicks and Fros on Instagram for more tips like these!
Oh! And don't forget to catch me over on my blog. See you there!
XOXO,
Melissa Chanel