Nike Air Max 2015
The Nike Air Max 2015 has people thinking about Air Max. The history, the technology, and especially what they can do in them. Check it out below as the Finish Line fam shows you what the AM 2015 means to them and how they #DareToAir.
"Why do I love Air Max? Well, to me the Air Max has always embodied New York City, where I'm from … It fits the state of mind here." – mrFOAMERSIMPSON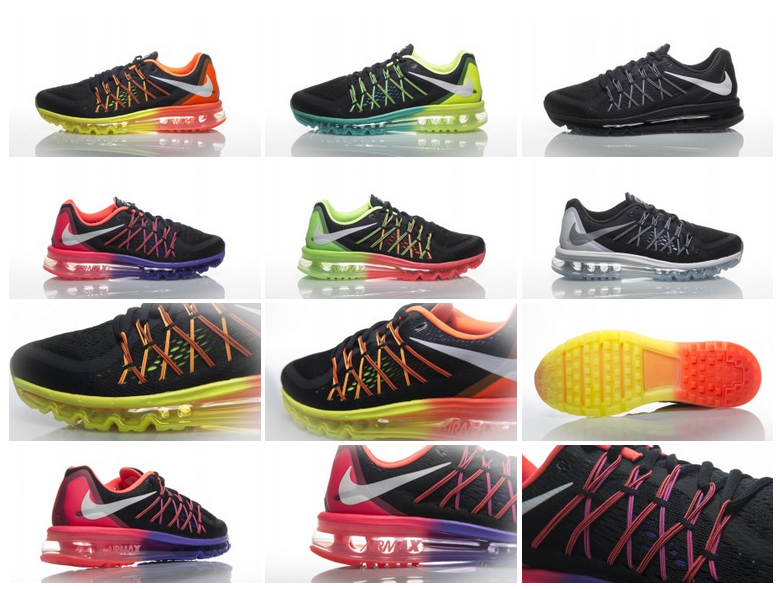 "Whether it's being a dare devil and hitting rooftops, eating good ol' Chicago style pizza, lifting, arcades, roaming the city or hanging out with friends, the Air Max takes me everywhere to do whatever I need to do." – Modern Notoriety 
Check out these next-level pictures below from Modern Notoriety, and check out their full article for more.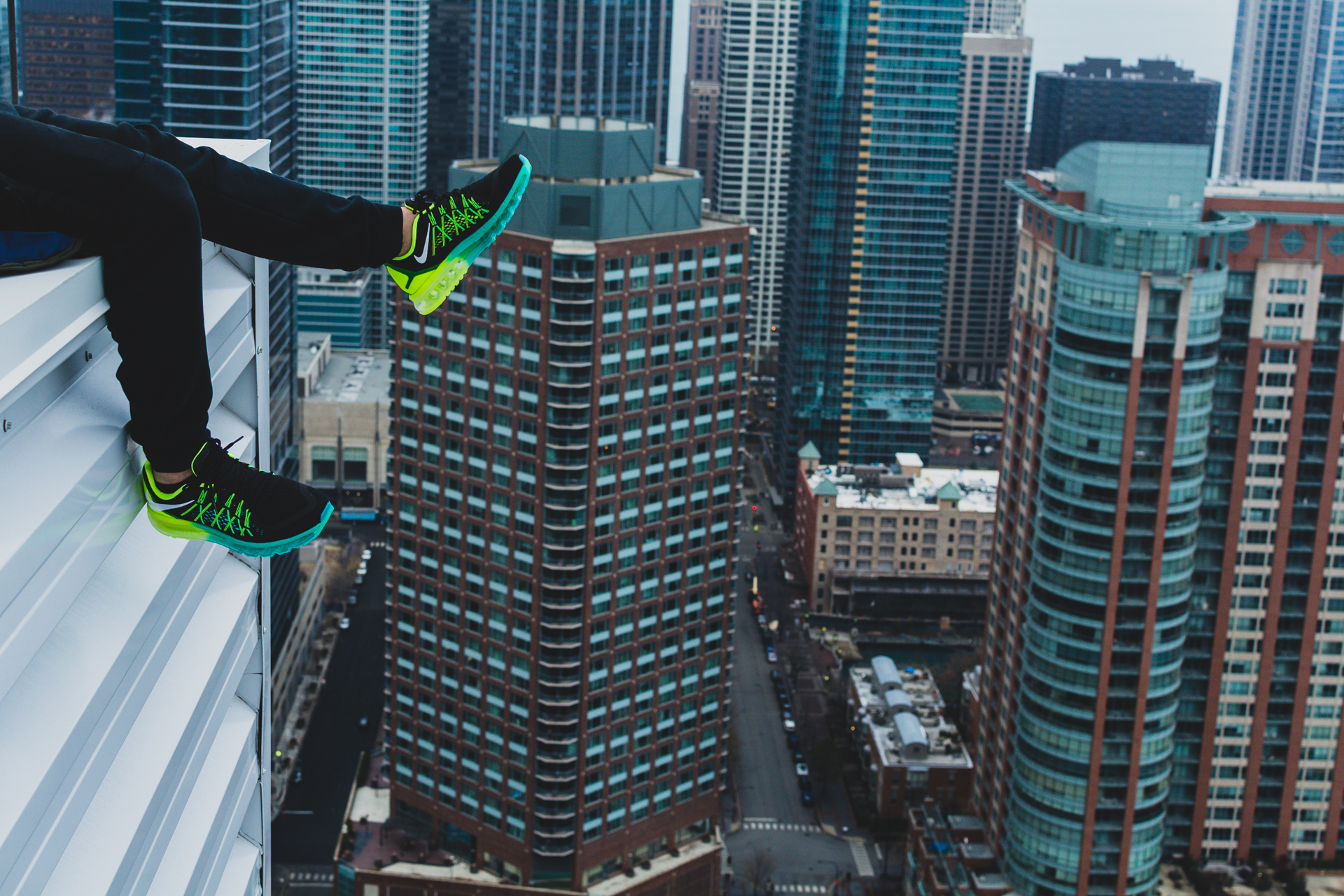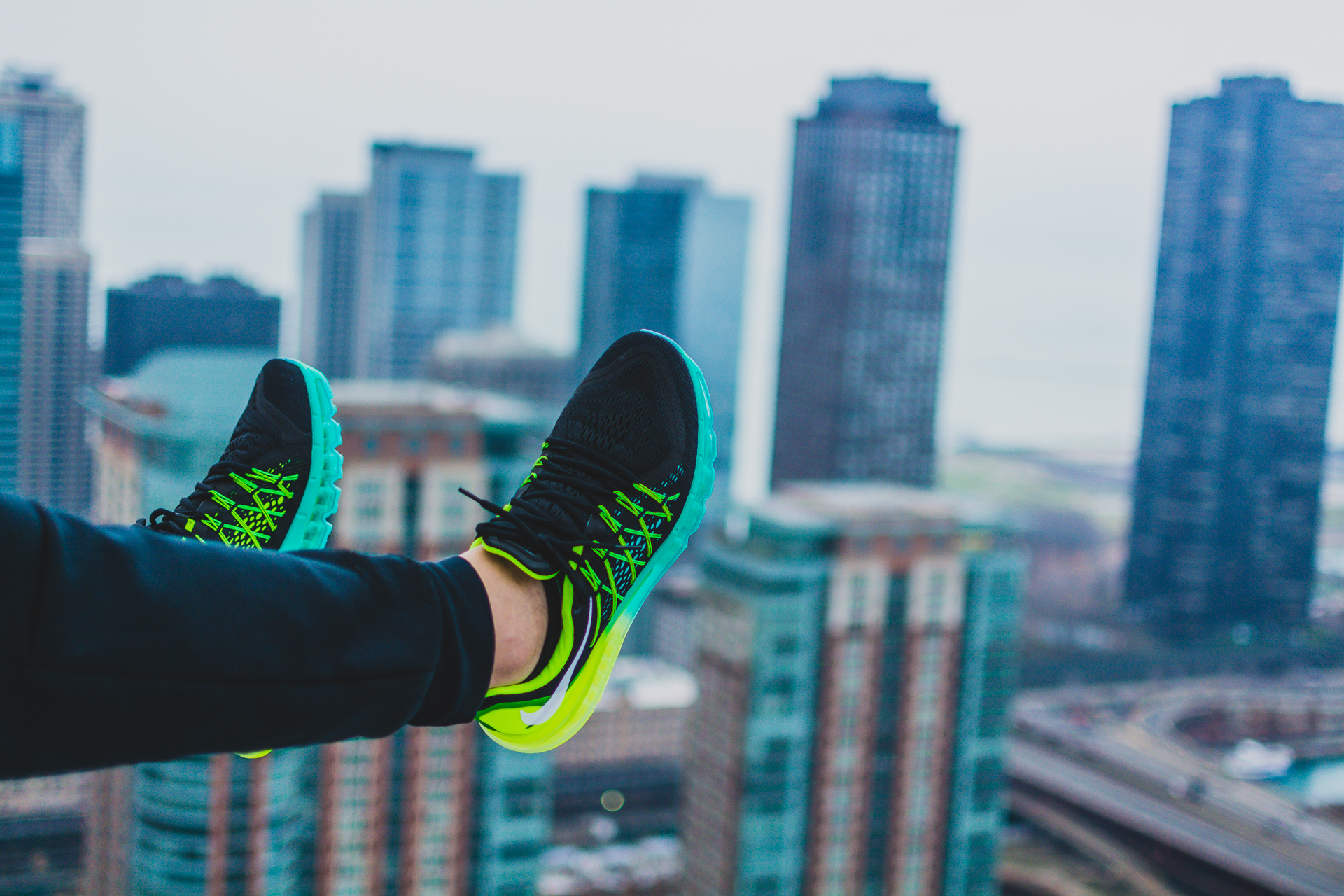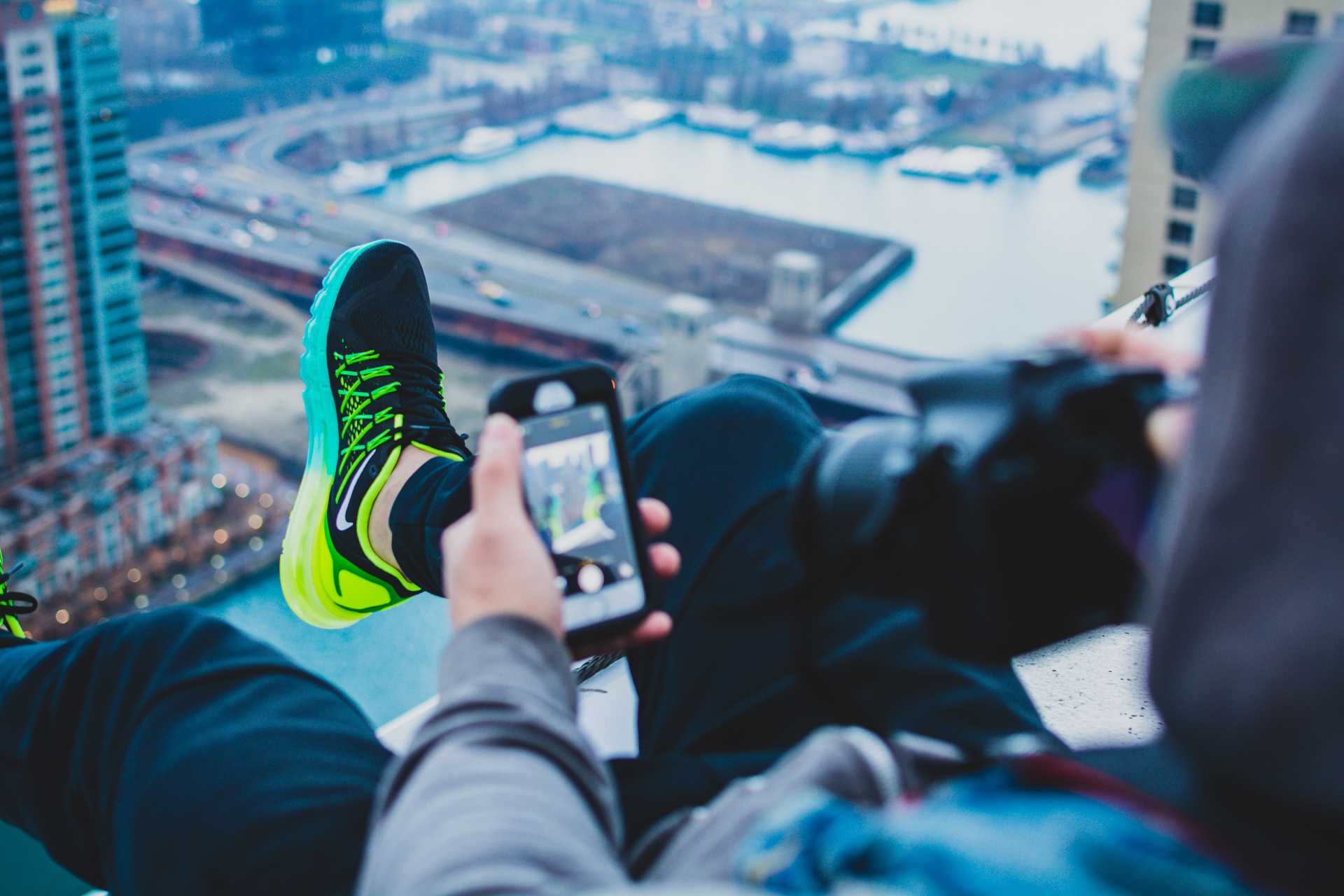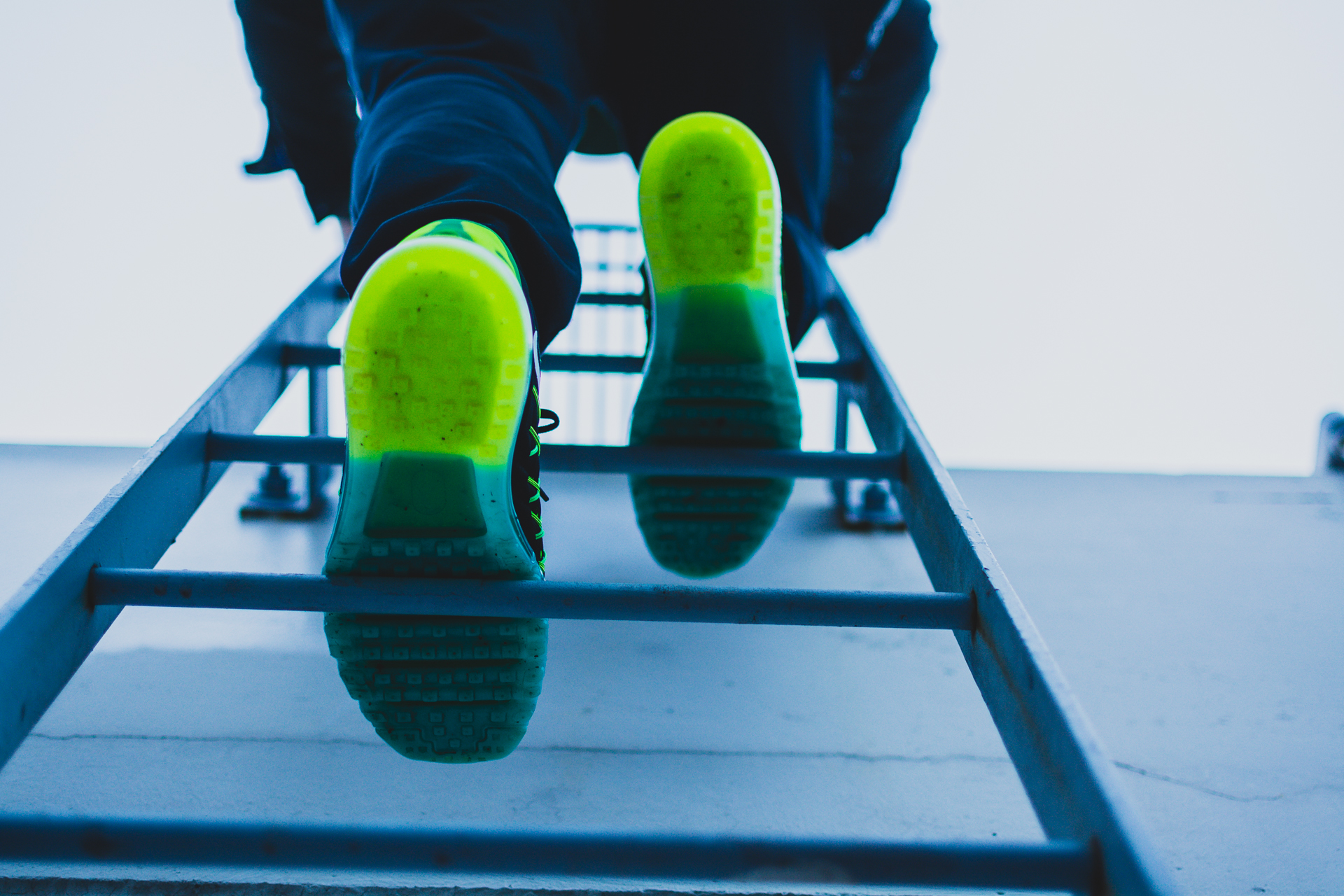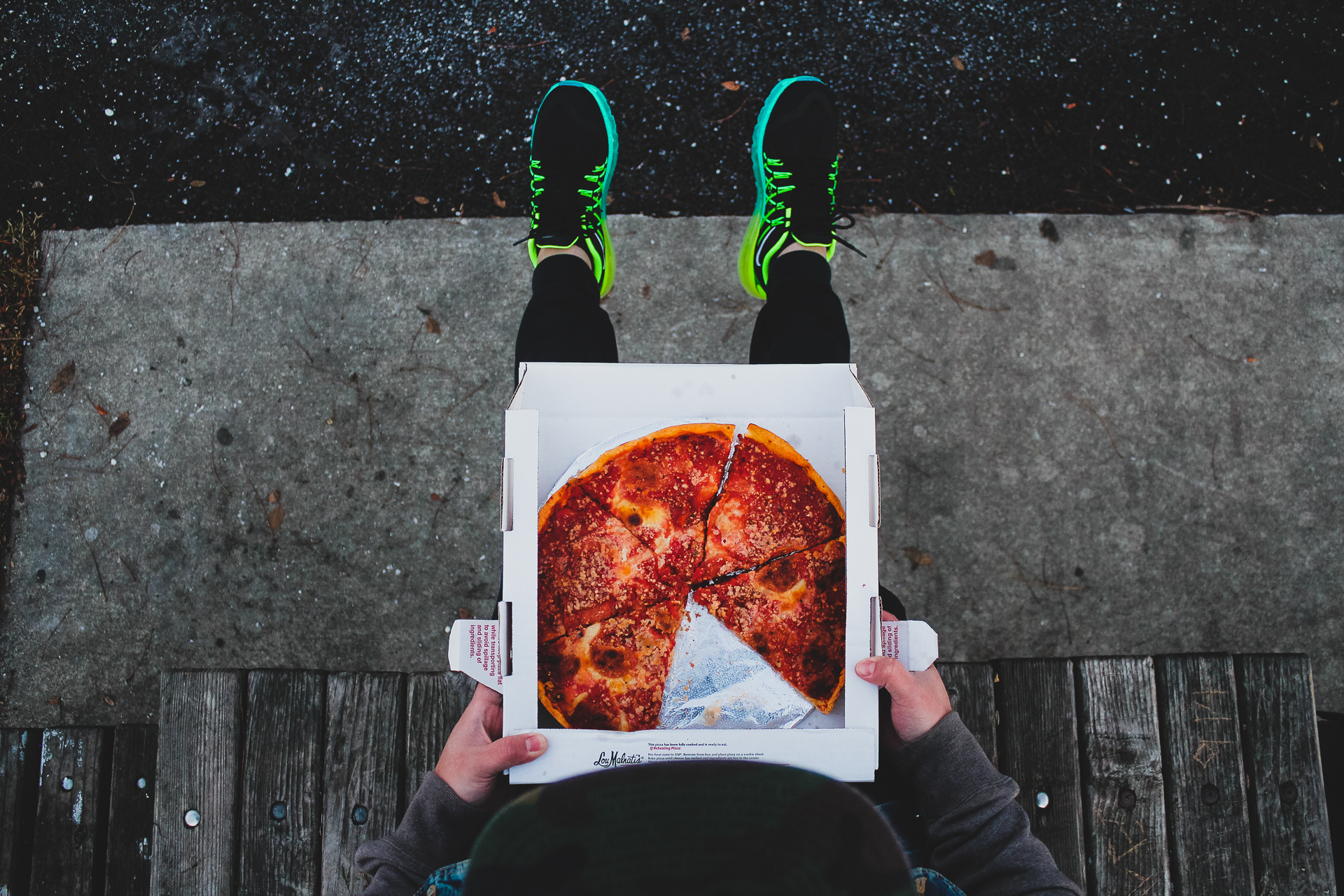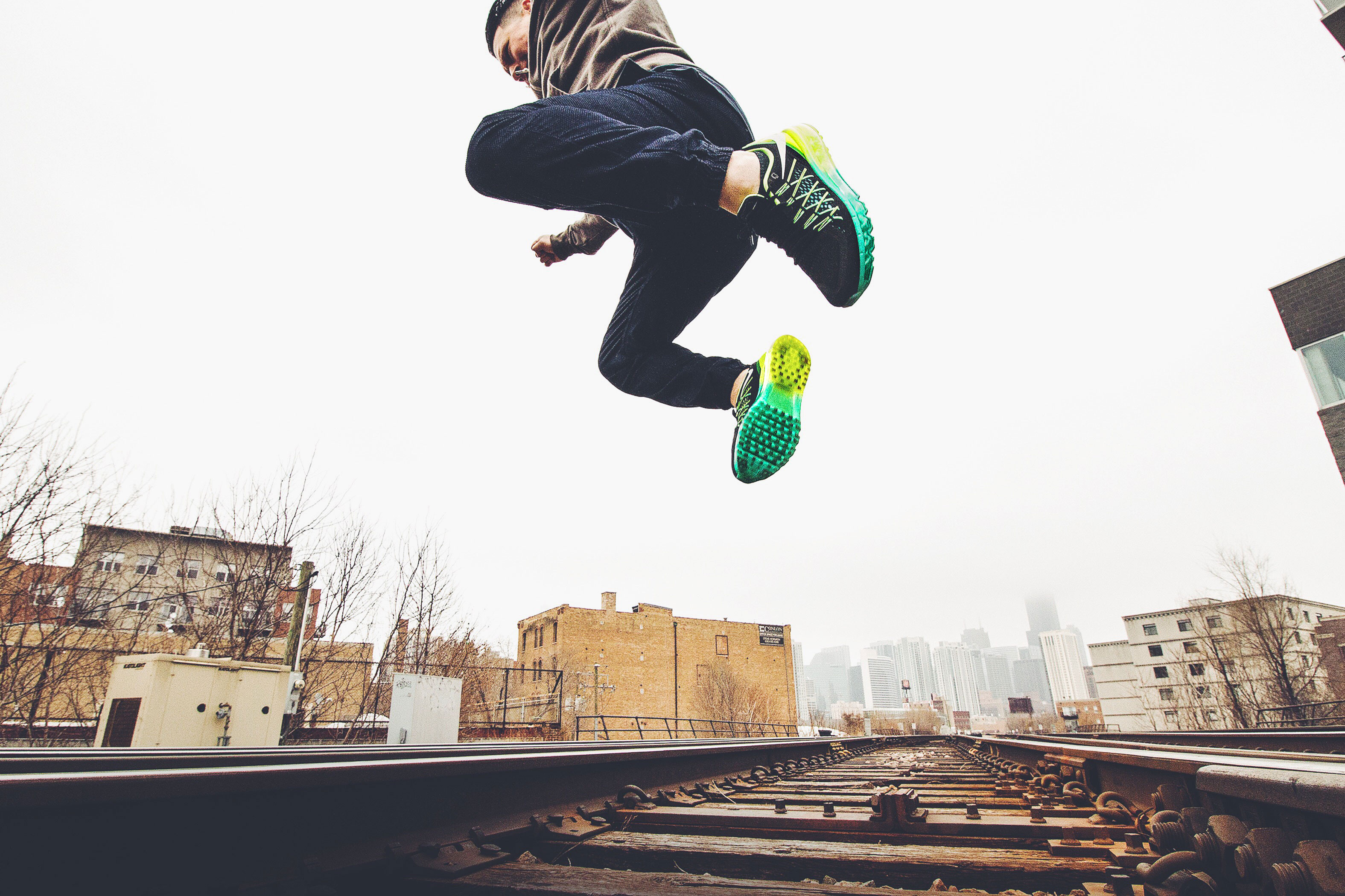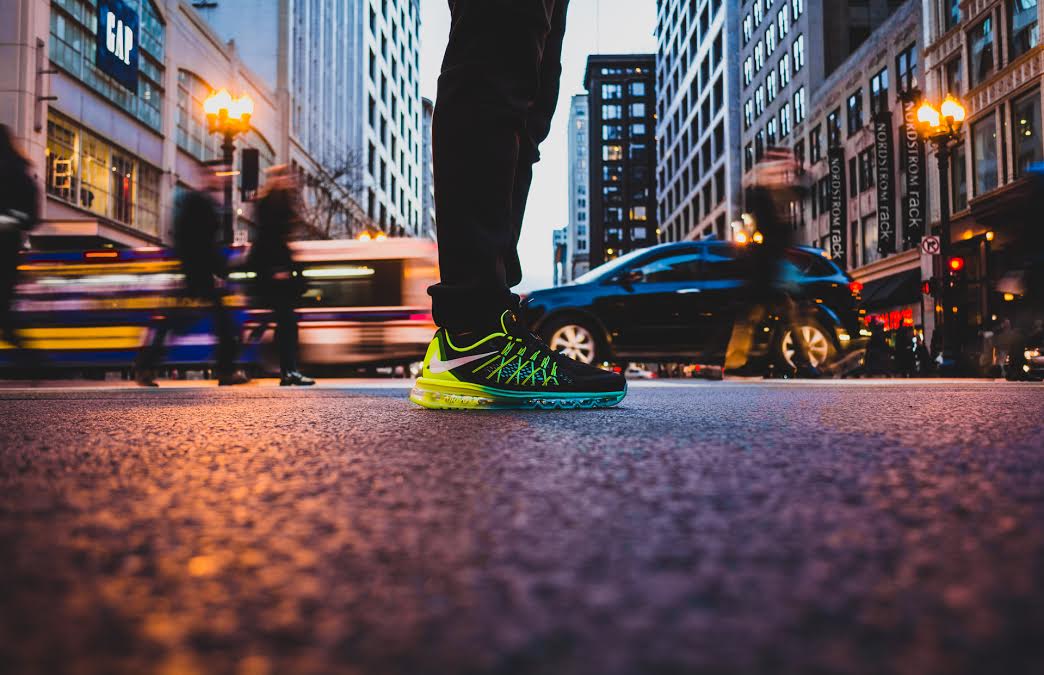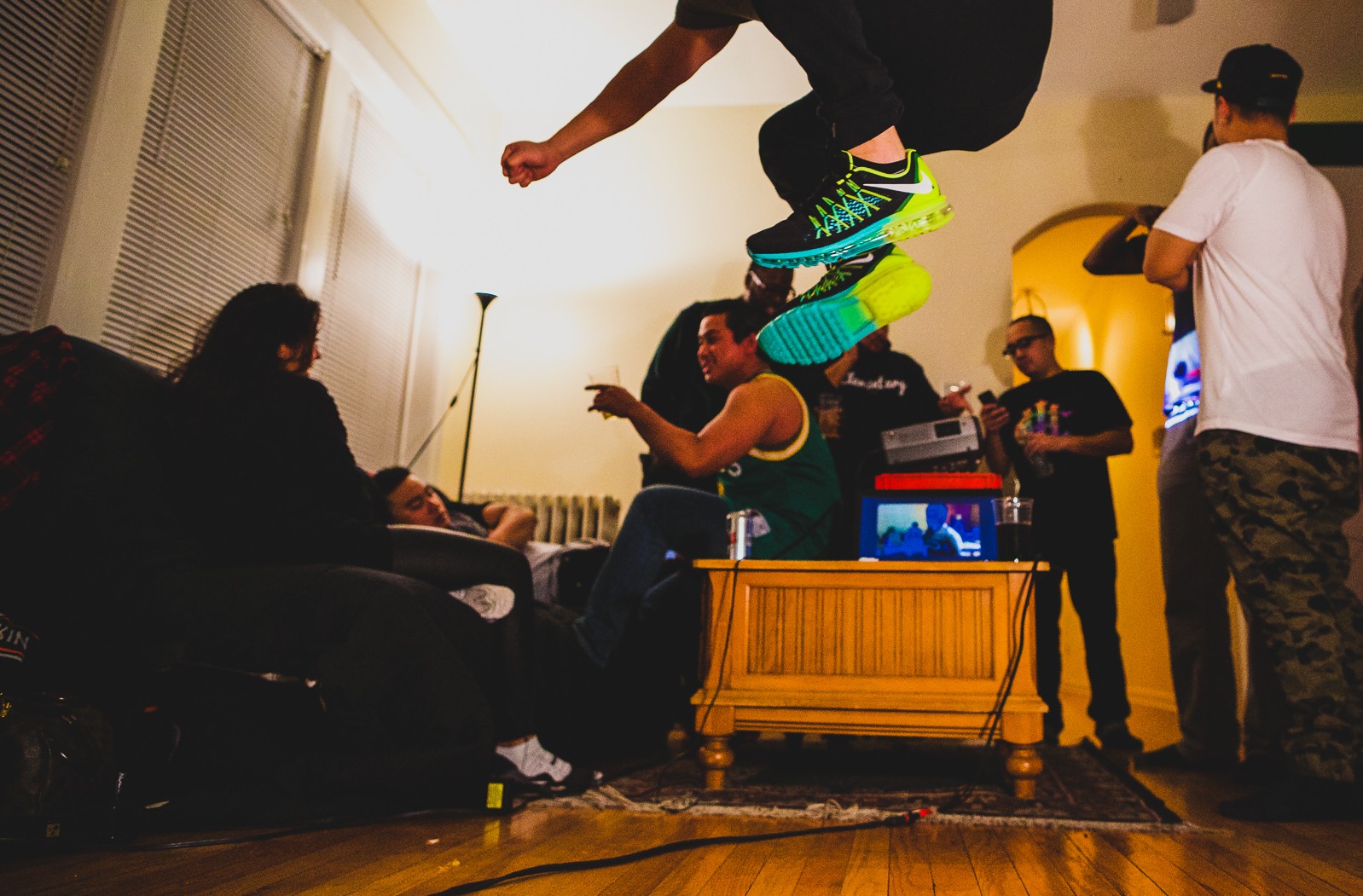 Pictured above: @aubrymarie. "To me Dare To Air means dare to be great, dare to discover the best version of you, and just like the lotus — flourish wherever your are."
Pictured below: @kustoo. "For the #DareToAir campaign, I wanted to do something different. Yes, the Air Max 2015 is a running shoe that you can workout in, but it also has a lifestyle side to it. When I first heard the concept of #DareToAir, I immediately thought of pushing my limits; doing something I had never done before. That led me to taking a helicopter ride around Los Angeles and taking pictures of the Air Max 2015 in the air, literally. At first, my nerves got the best of me, and I was a little reluctant to stick my feet out of the helicopter, but then, I just let it all go and went for it. I wanted to create something that encouraged people to push their own limits, and I couldn't do that by playing it safe. So with a deep breath, I turned to the right, told the photographer to start shooting, and showed all of Los Angeles my Air Max 2015."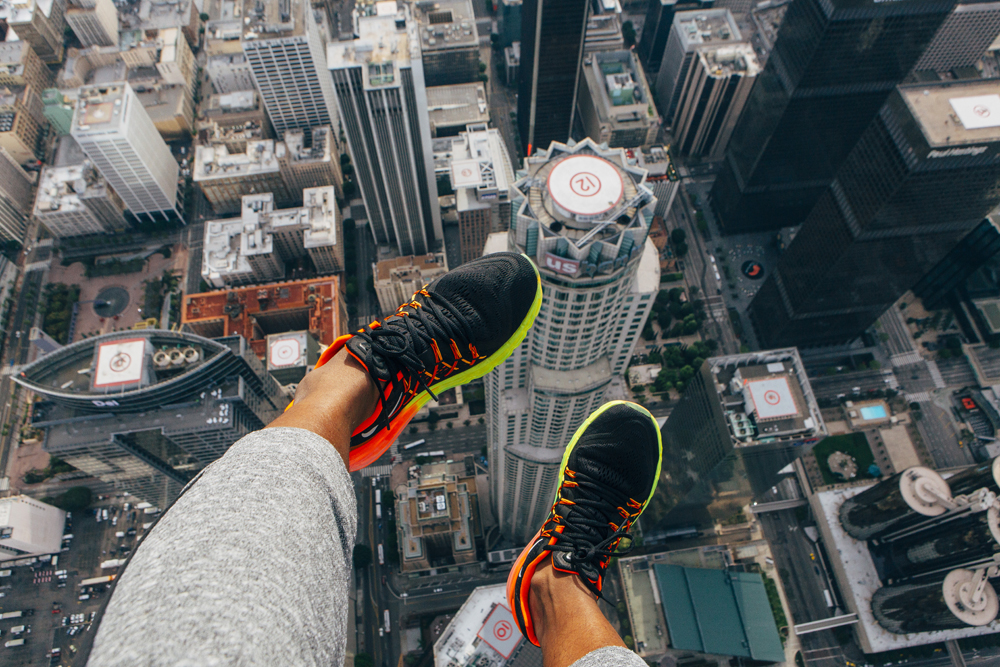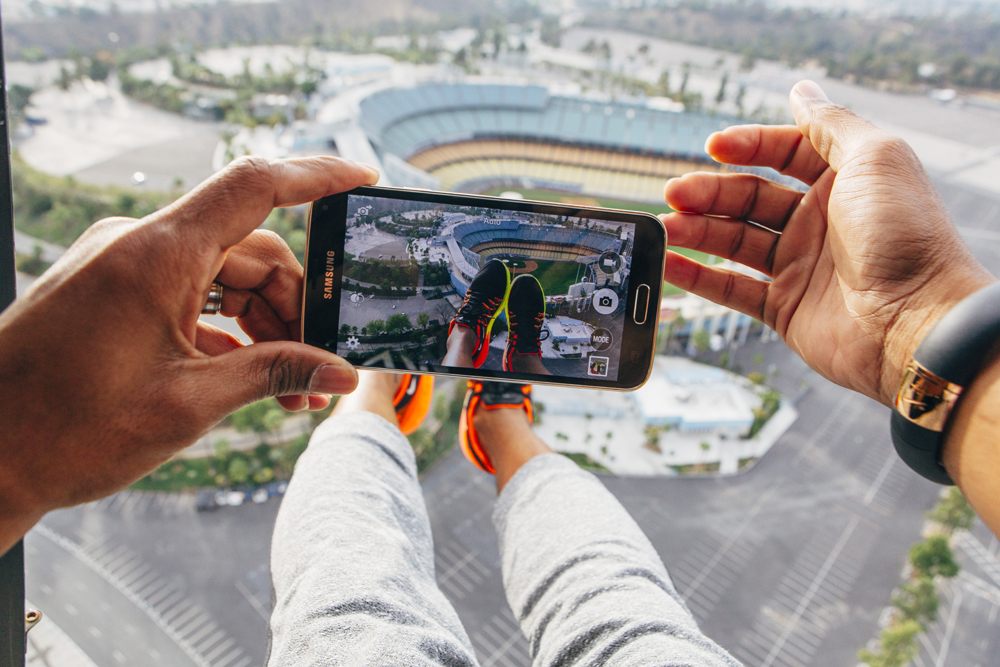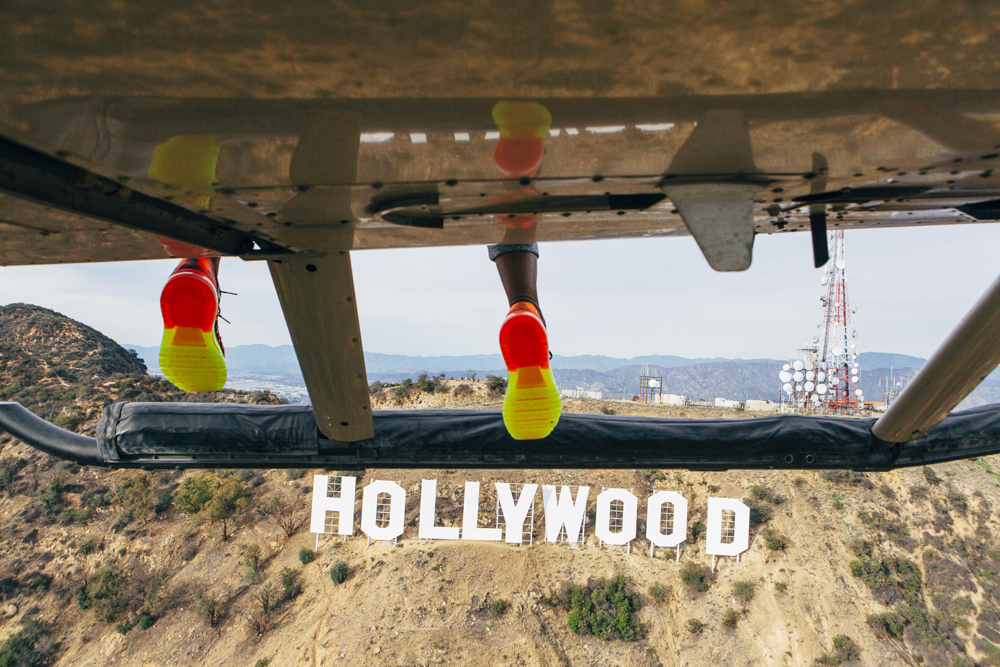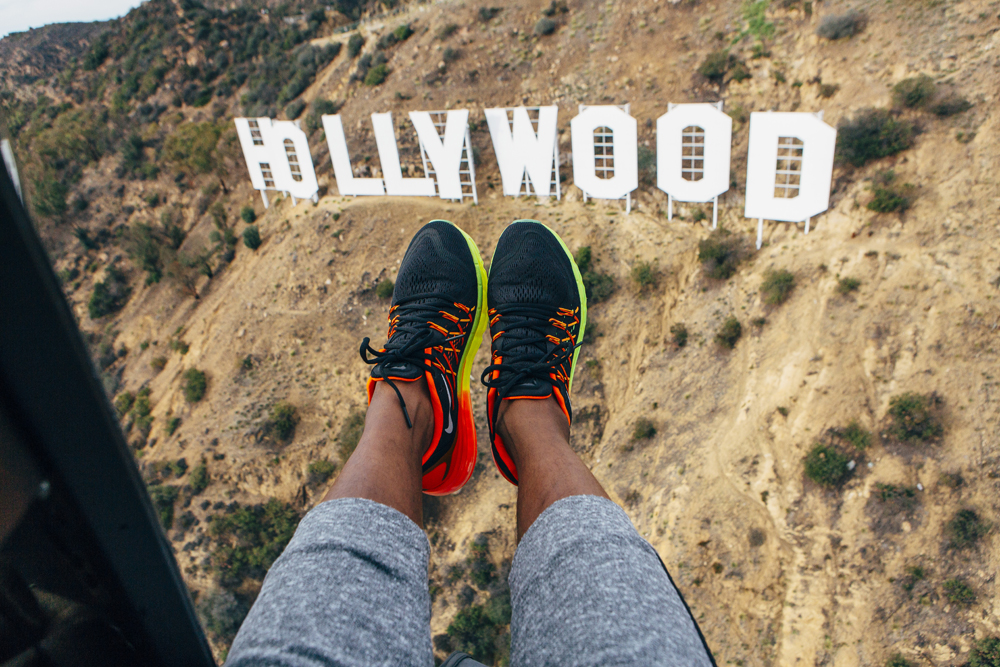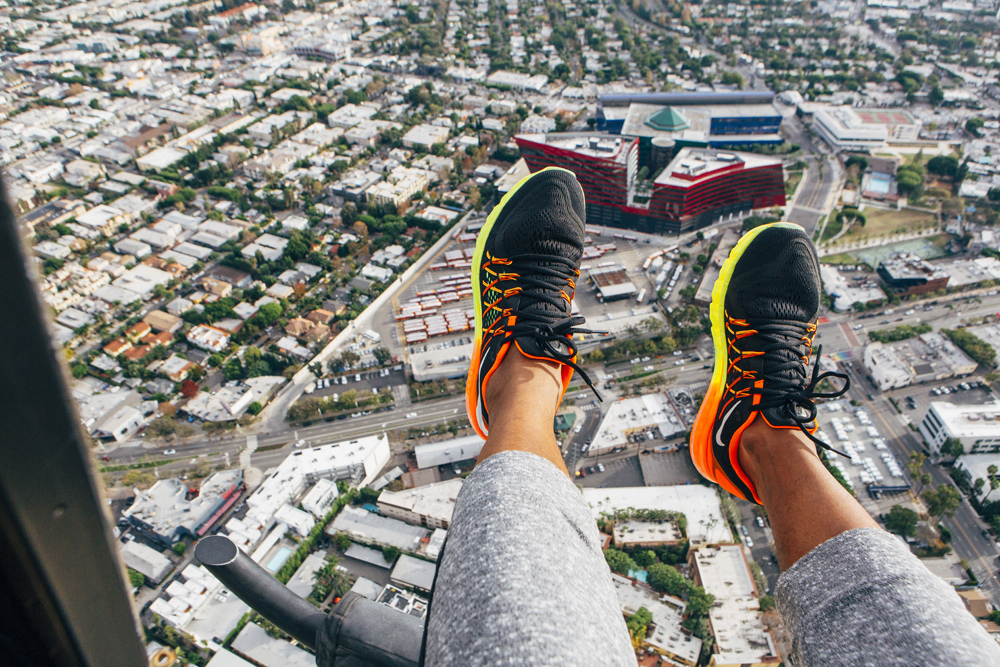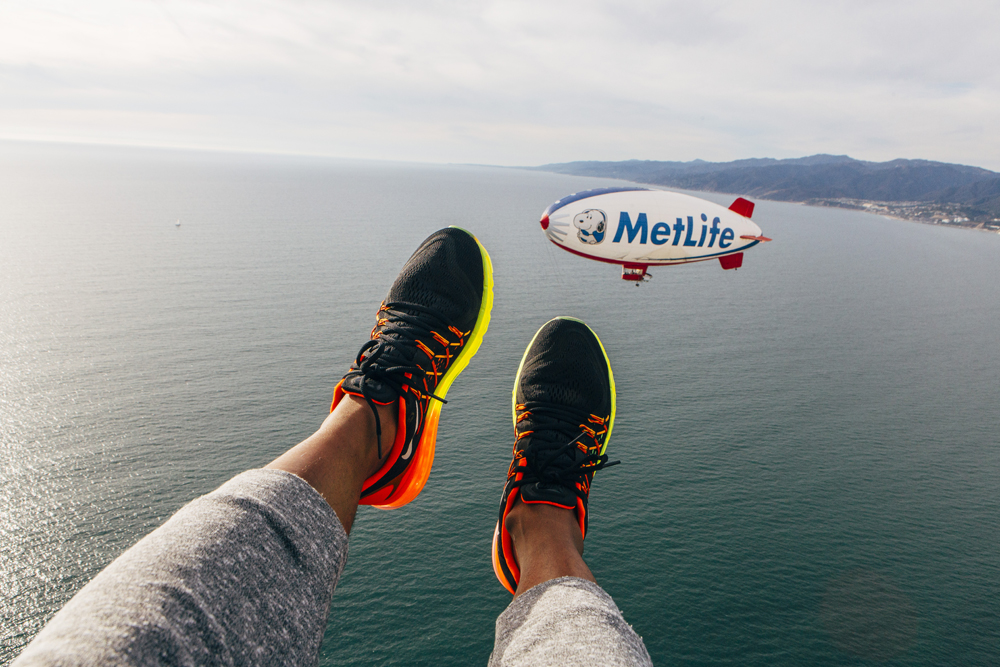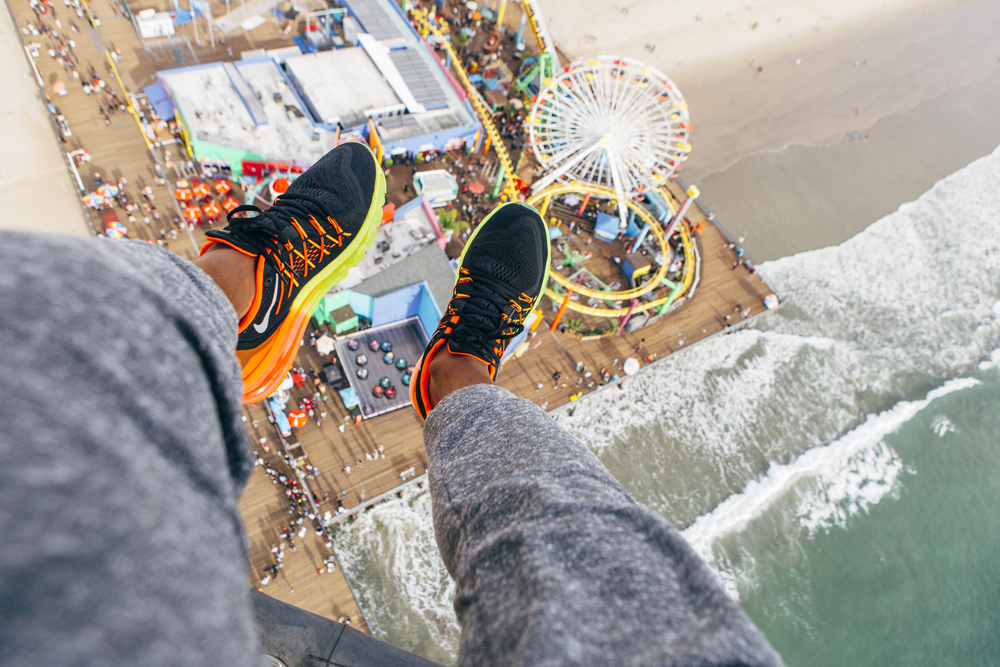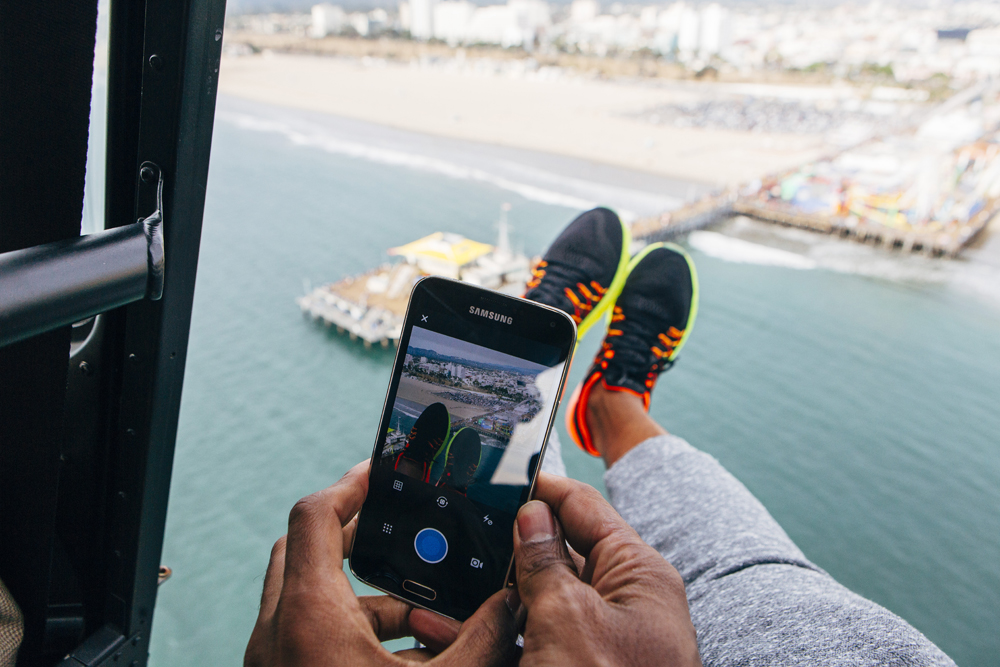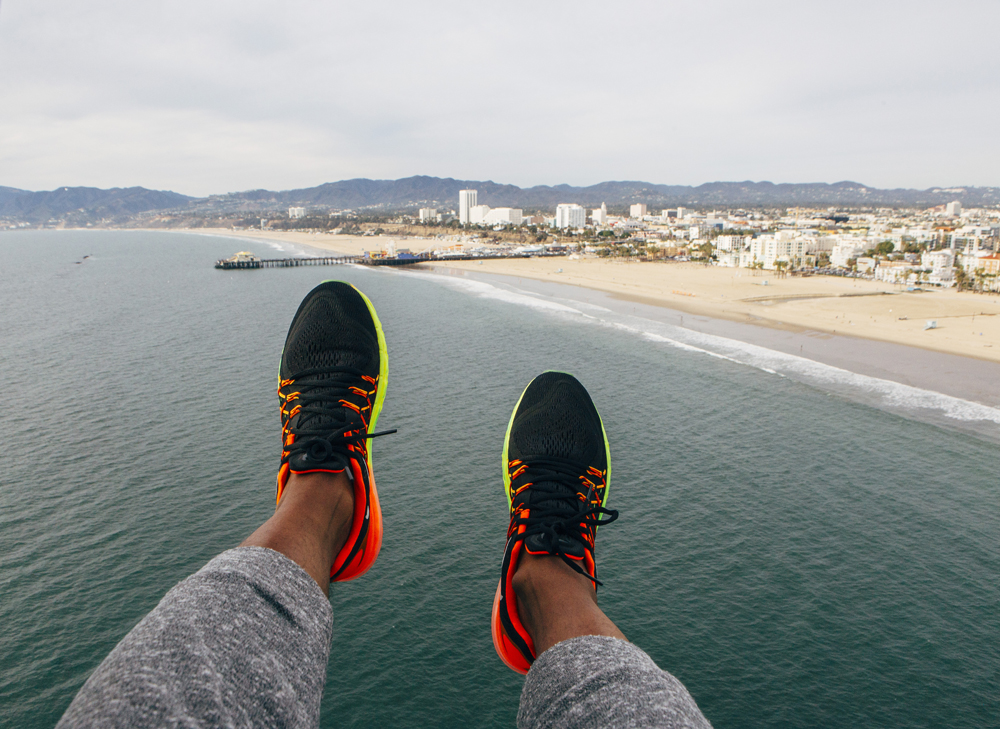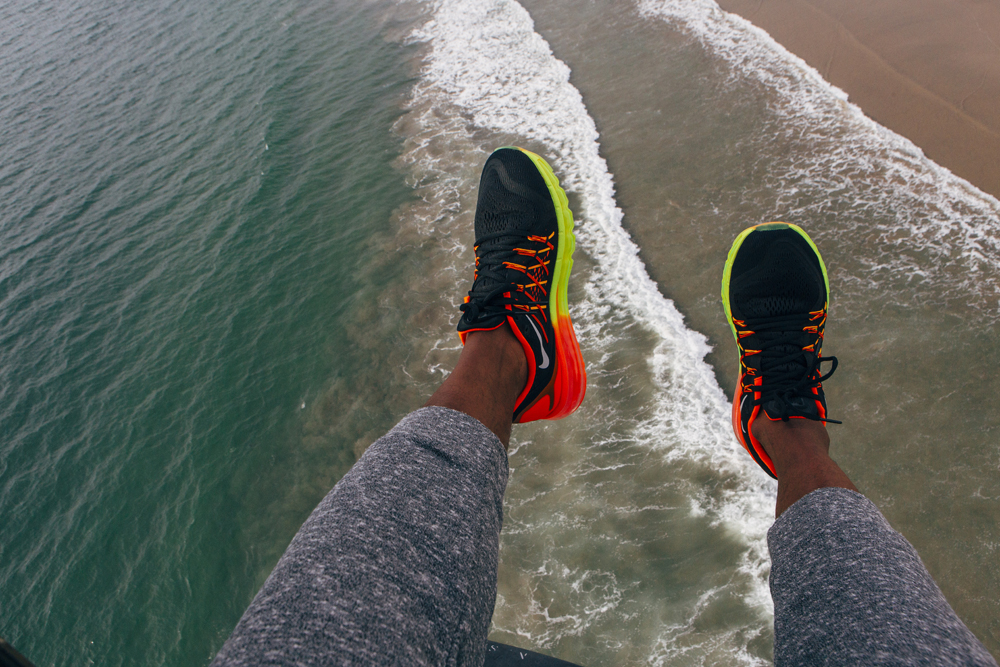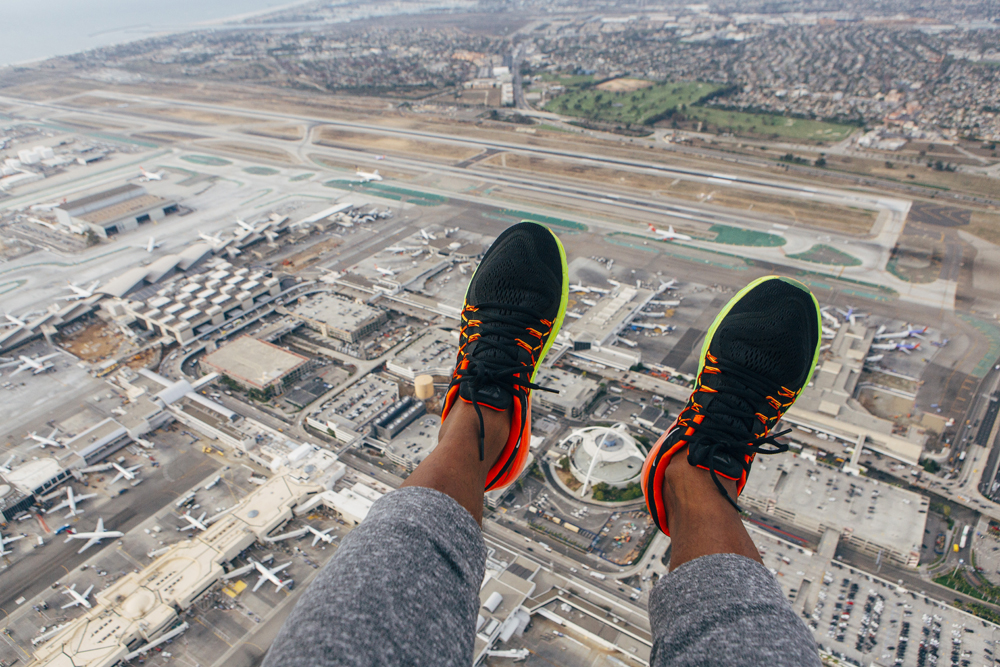 Pictured above: @RadeMita. "Dare To Air is about finding a way to be active and push yourself, while having fun at the same time. I decided to hit the trampoline in my Air Max 2015 campaign, as that is one of my favorite ways to get a full body workout."
Read Next