5 Things to Consider When Shopping for School Backpacks
A backpack is an essential part of the back-to-school checklist. There are many options on the market ranging from trendy day backpacks to durable laptop backpacks ready to withstand a commute to a high school or college campus. To help you choose the right backpack that meets all your back-to-school needs, we've put together this guide with answers to some frequently asked questions.
What's the best backpack for back to school?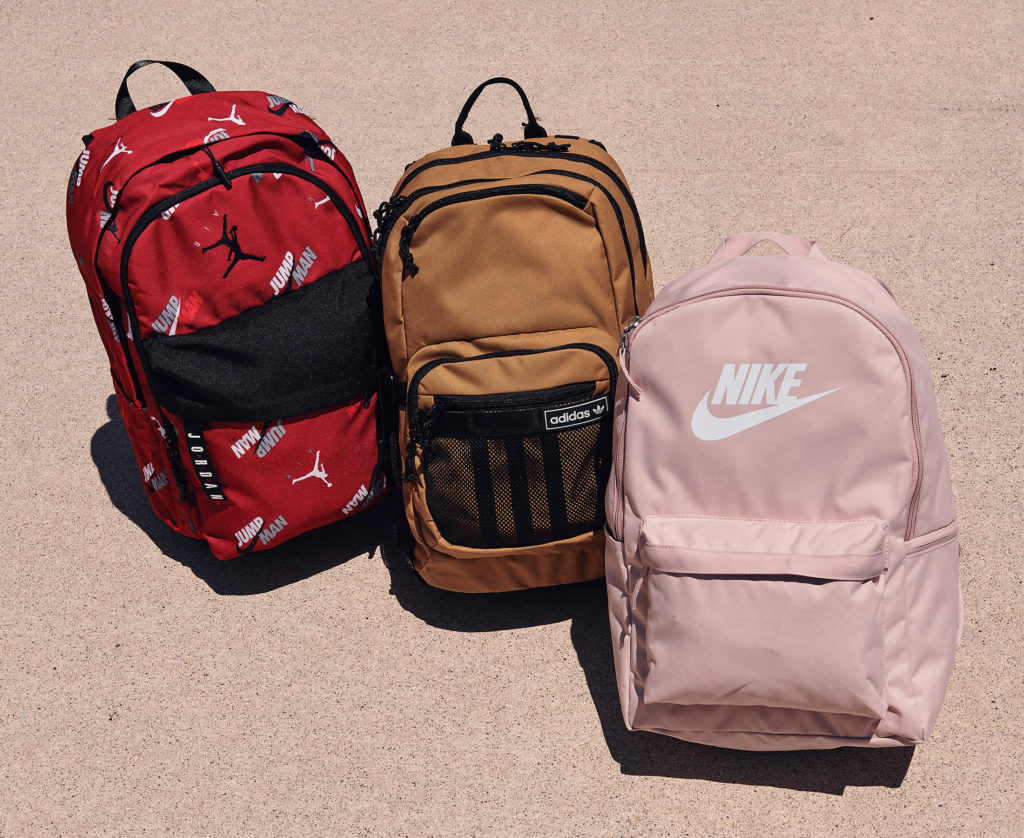 If you're looking for new school backpacks, you'll need to evaluate the student's individual needs. A backpack for high school is going to fulfill very different needs compared to a backpack for an elementary school student. A few things to consider as you begin to think about your ideal back-to-school backpack are backpack capacity, features, and overall fit.
What backpacks are best for little kids?
When choosing a backpack for your child, your exact needs will vary depending on the student's age and what their specific school requires. For example, if your child's school issues mobile devices for kids to use, you may want to prioritize water-resistant materials or tech storage features.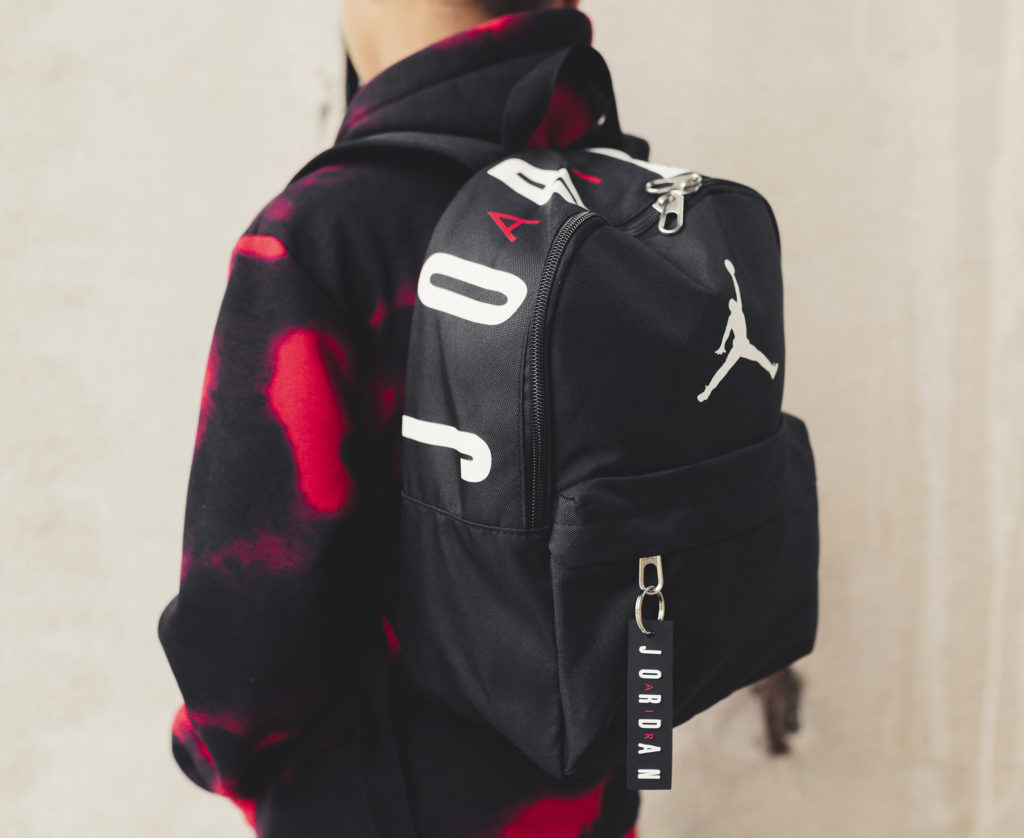 One great option for little kids is the Kids' Air Jordan Mini Backpack. Its compact size is ideal for younger kids, but the sturdy, woven fabric means that it should hold up to trips to and from school. Older students may prefer something closer to The North Face Jester Backpack, which features a 15″ laptop sleeve ideal for transporting sensitive electronics.
Which school backpacks are good for your back?
One of the best ways to protect your child's back is to make sure that their school backpack doesn't weigh more than 15% of their body weight. Some other ways to ensure your backpack isn't damaging your spine include ensuring that you're not wearing it too low and that you always use both straps to make sure the weight is evenly distributed.
Additional features like padded straps, back and waist straps, and multiple compartments can help prevent back problems as long as they're used correctly. The adidas Energy Backpack is a good option for those looking to protect their back, thanks to its multiple compartments and wide padded straps. Similarly, the Nike Utility Elite backpack has a slightly different silhouette and is ideal for weekend trips for older students.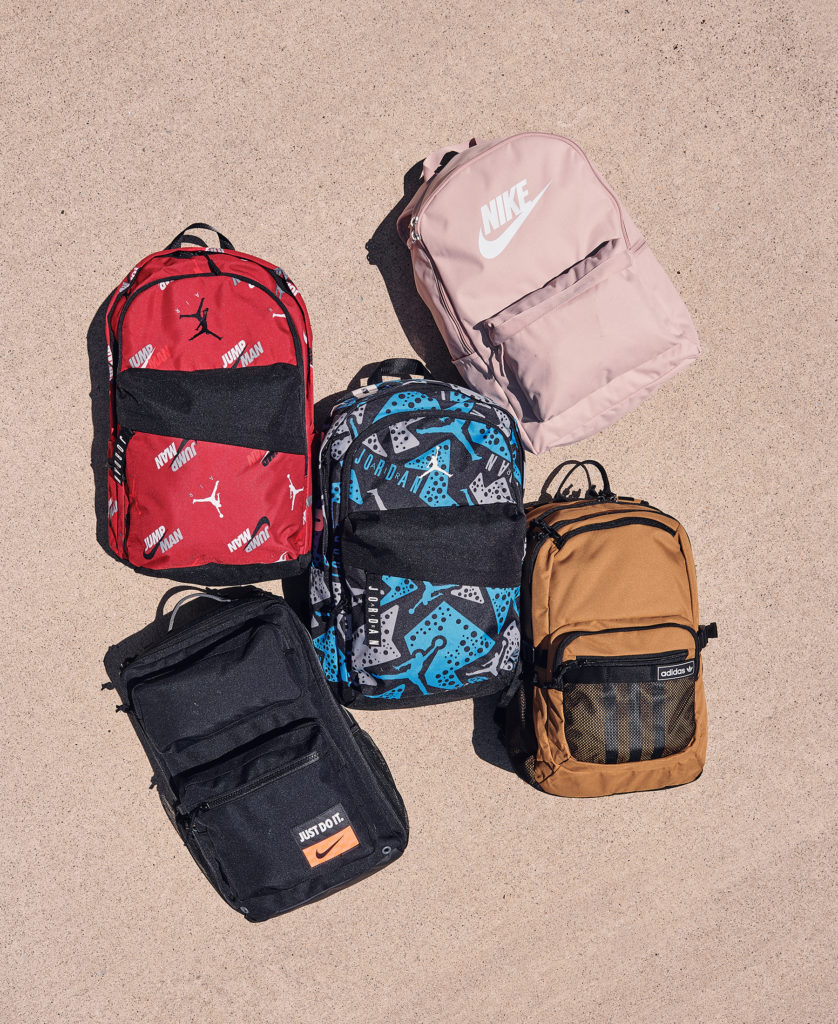 Depending on a student's load, they may also want to look for a backpack on wheels.
How long should a school backpack last?
How long a backpack lasts depends on quality and construction. Most well-made school backpacks can last three to four years with heavy wear and tear and weekend trips factored in. Check out adidas backpacks and Nike backpacks to find brands with solid construction that will last for years.
Can you wash school backpacks?
It's more than likely that school backpacks will get dirty, but before you put them in the wash, you should always check the care instructions. Some brands, such as The North Face, recommend that you clean them with a damp cloth and let them air dry.
For the most part, the material of the backpack itself is likely machine washable unless it has a type of material that can be damaged going through the wash. If your backpack does say that it's machine washable, be sure to empty it out completely before you attempt to put it through your machine.
Find the Perfect Back-to-School Backpack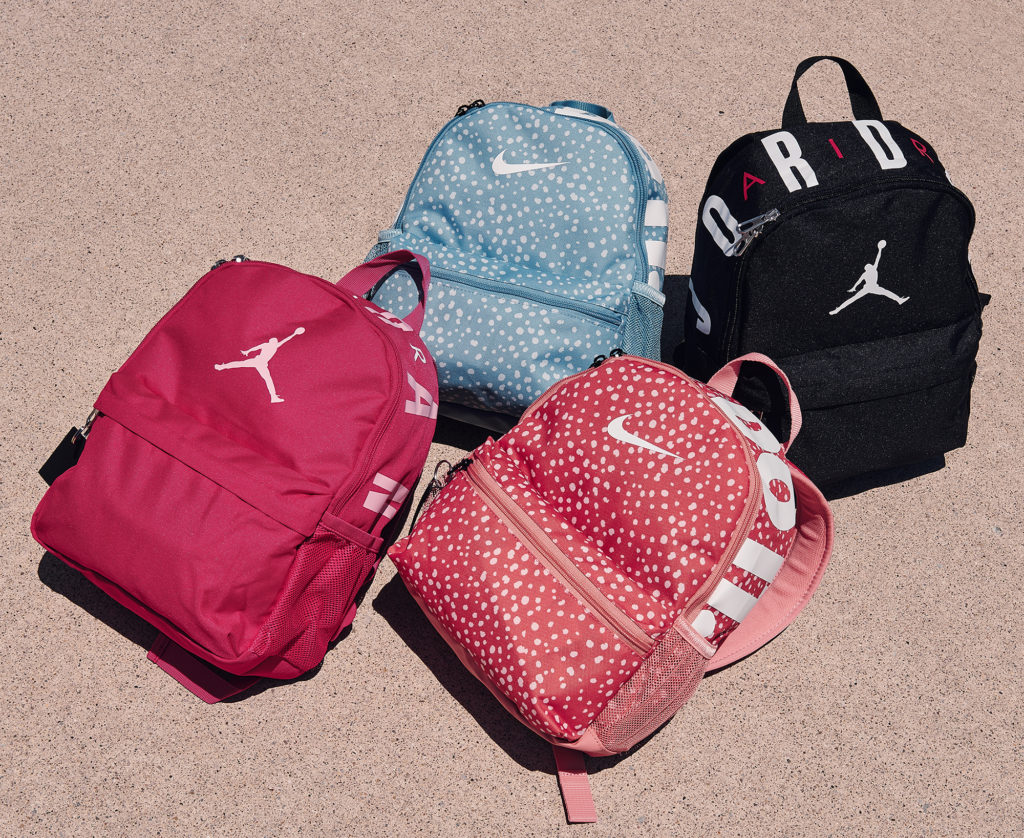 You can find back-to-school backpacks from a variety of brands, including Nike, adidas, Jordan, and The North Face, online at Finish Line. If you'd prefer to shop for your school backpacks in person, you can locate the closest Finish Line store by using our store locator.
Read Next