Lil Wayne: Music and Style Icon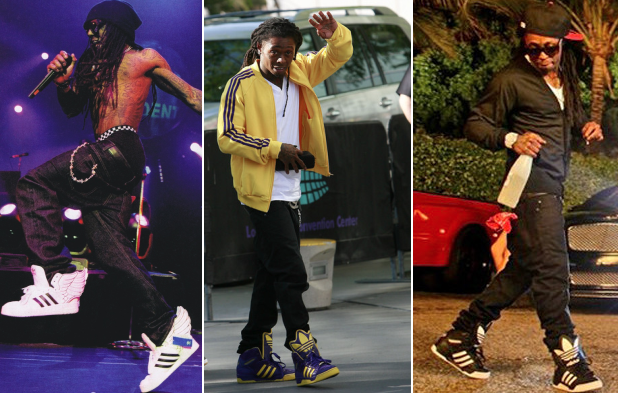 "I require, What I desire; I got stripes, a-di-das" – Lil Wayne, Swagger Like Us
The greatest rapper alive since the greatest rapper died? That was the argument in the 2000's when Wayne was on a mixtape run that most rappers would sell their soul to experience. That's not even counting The Carter album series which included a TC3 selling a milli week 1 which felt impossible since the digital era took full control.
Aside from dropping 16 bars with the craziest wordplay and new flows on what felt like every song, Wayne was a bit of a style icon too. Maybe not for everyone but he had a fanbase that wanted to be everything that Weezy was. The tattoos, the skateboard and rockstar life, and usually a pair of kicks that stood out from everything else he had on — which wasn't easy considering he never shied away from animal prints and fluorescent colors. Having all the right connects and rubber-banded stacks of cash is the ultimate piece to the equation, but even with all that you have to have the knowledge and hustle to stay up.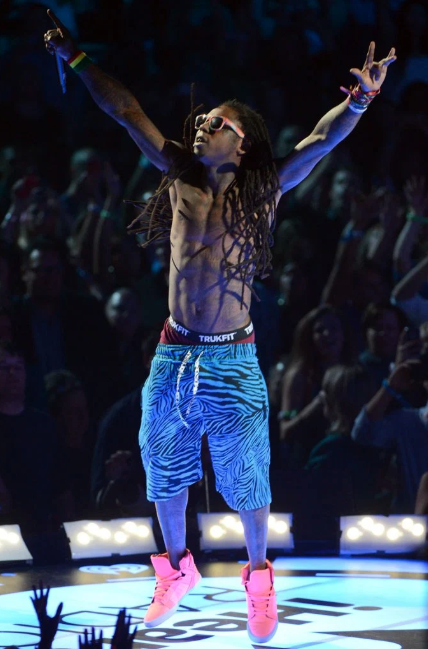 His sneaker choices might be questionable at times but for as many fails as he has had — he also also bodied it with his bold moves. Snowboard boots to a Lakers game? Why not? Since the young Carter teamed up with Cash Money at the age of nine we have watched him grow as an emcee and display an endless army of adidas, Bapes, Converses, Nikes, and everything else in every damn colorway. It must be the rock-n-roll mentality since Weezy tends to break out something different every time he goes out — new kicks ery'day ery'day is the motto, even at his latest tour dates with Blink 182.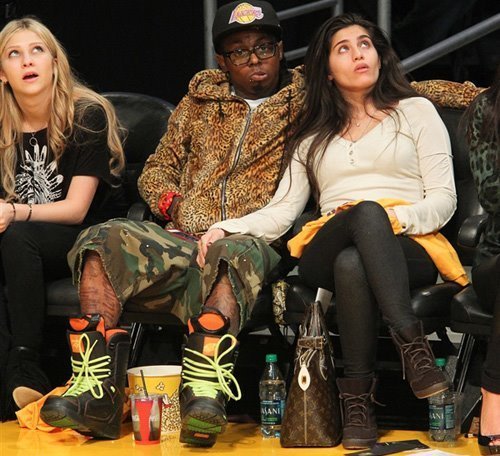 So as Weezy F Baby takes another trip around the sun, we just wanted to take a minute and celebrate his 37th birthday and legendary status in pop culture. We are ready for The Carter 6 whenever you are Wayne and maybe a Jeremy Scott x adidas colas while you are at it.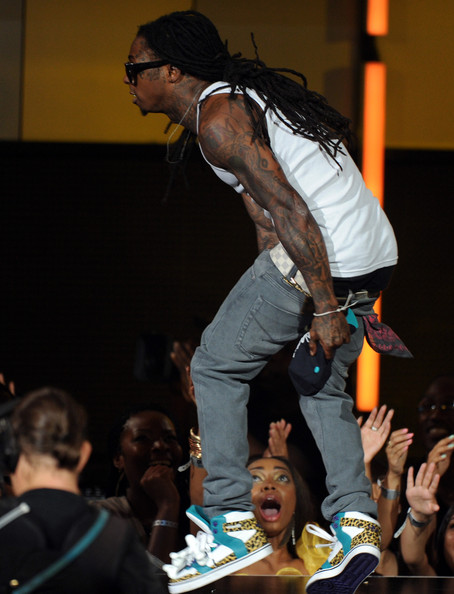 Read Next