Finish Line NFL Game Of The Week
Week four in the NFL is shaping up to be a great one. Matchups between the Eagles/Packers and Saints/Cowboys are at the top of the marquee. But for our Finish Line Game of the Week we're heading to Buffalo where a pair of unbeaten divisional foes are set for battle. The New England Patriots are who we thought they were. That well-oiled machine has barely been challenged in their first three games. The Buffalo Bills on the other hand have shocked the masses. Their defense has led them to victory in each of their first three matchups this season. The stage is now set for an interesting matchup between a stalwart and a rising power.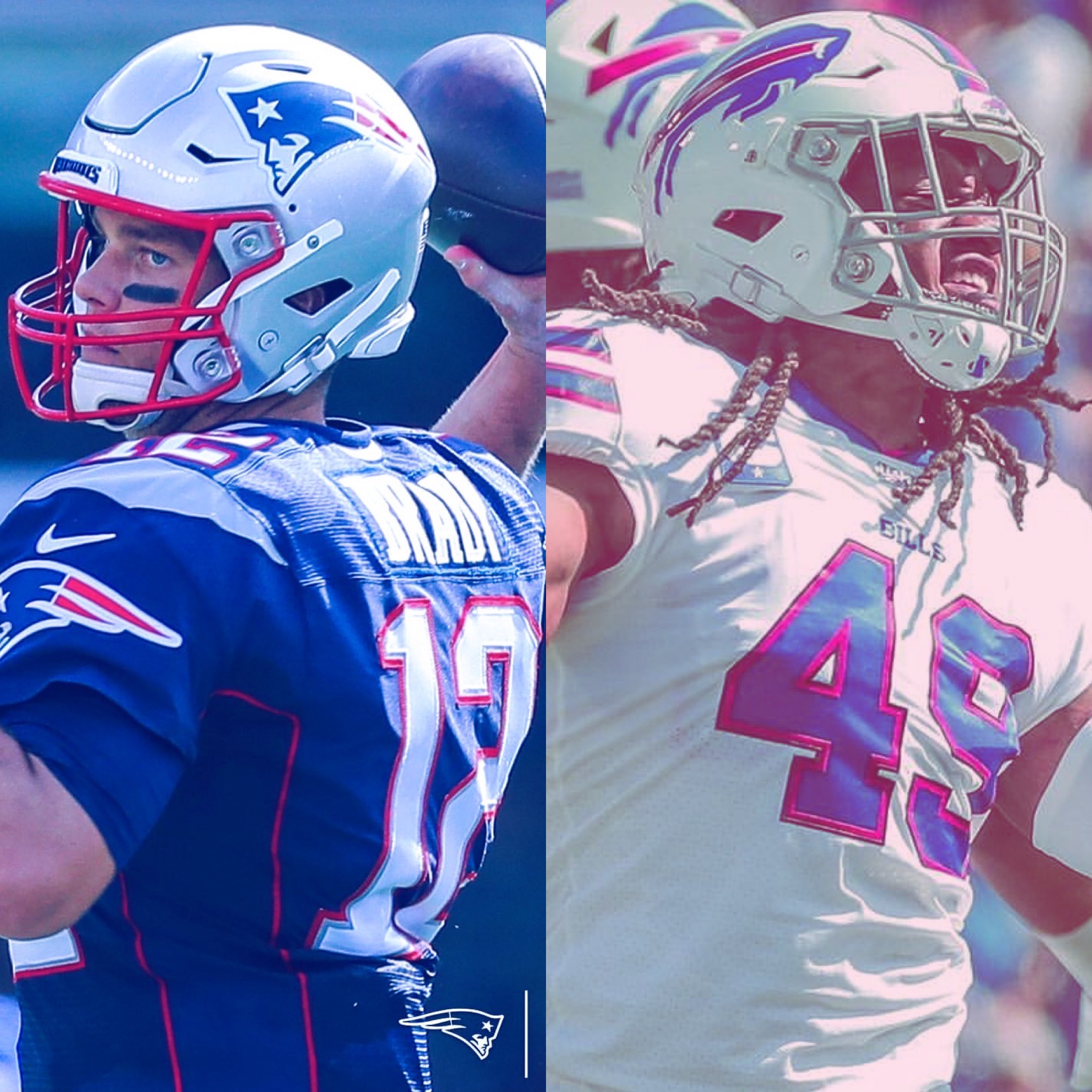 New England Patriots vs. Buffalo Bills (Sunday, 1:00 p.m. ET)
All-time Matchup: 74-43-1 New England Patriots
Last Five Results
Regular Season 12/23/18 (24-12 Patriots)

Regular Season 10/29/18 (25-6 Patriots)

Regular Season 12/24/17 (37-16 Patriots)

Regular Season 12/03/17 (23-3 Patriots)

Regular Season 10/30/16 (41-25 Patriots)
Patriots X-Factors
Tom Brady (quarterback)

Jamie Collins (linebacker)

Devin McCourty (safety)
Bills X-Factors
Josh Allen (quarterback)

TreDavious White (cornerback)

Jordan Poyer (safety)
View this post on Instagram
It's no secret the Bills (and the whole AFC East) have struggled against the Patriots in the last two decades. Just once since 2002 has a team not named the Patriots won the AFC East. That was the Miami Dolphins in 2008 and they only won because Tom Brady tore his ACL in week one that year. If you're looking for the last Bills win against the Pats you'd have to go all the way back to 2016. They won rather impressively, 16-0 in fact. But rookie Jacoby Brissett started that game in place of Brady who was serving a four-game suspension for Deflategate. The Bills have only outclassed Brady twice since 2003. The last of which being a 17-9 victory in 2014. Brady has more wins against the Bills than any other franchise in his career. 
View this post on Instagram
Honestly after a deeper dive I'm questioning the decision to select this as our game of the week. But this year should be a little different. The Bills not only have a stifling defense but they've got a quarterback with some real potential, Josh Allen. Don't believe me? Just ask Patriots head coach Bill Belichick who labeled Allen as "problem" for the Pats. "He can pretty much do everything with the ball in his hands. He's got a tremendous arm. So every spot on the field is available," said Belichick during his conference call with Buffalo reporters. "He's athletic, can extend plays, and he can run with the ball. He can make yards with the ball in his hand and he's hard to tackle in the pocket." High praise from the greatest man to ever put on a cutoff hoodie.
View this post on Instagram
On the flip side of the ball, the Bills have the fifth best total defense in the league thus far. They only allow an average 299.7 yards per game this year. They're also fifth in scoring defense. Teams have only managed to score an average of 15.7 points per game so far. Forcing opponents into mistakes has been the real strength of the Bills defense this year. They average 2.3 takeaways per game (second in the NFL), recording four last week. As great as he's been Brady has been a little turnover prone against the Bills in the past. In their last four meetings he thrown a total of four interceptions. For the Bills to have their best shot at beating New England they must force Brady and that Pats offense to give the ball away.
View this post on Instagram
The Patriots aren't going to just roll over though. As good as the Bills defense has been this year, the Pats have been better across the board. The Patriots are number one in total defense, passing defense and rushing defense. In all of those categories second place isn't particularly close either. As if that isn't scary enough, the Patriots defense has not allowed an offensive touchdown this year. They're the first defense to not surrender a touchdown through three games since 1970. For as much promise and skill that Allen's showed at quarterback for the Bills this year, Brady has been better. With Brady at the helm, the Pats offense is fifth in total offense and second in passing offense. As much as things change, they stay the same. This week you've got a tremendous matchup between  two team that are firing on all cylinders. Buckle up and enjoy the show.
Read Next