The Greatest Wingman Ever, Scottie Pippen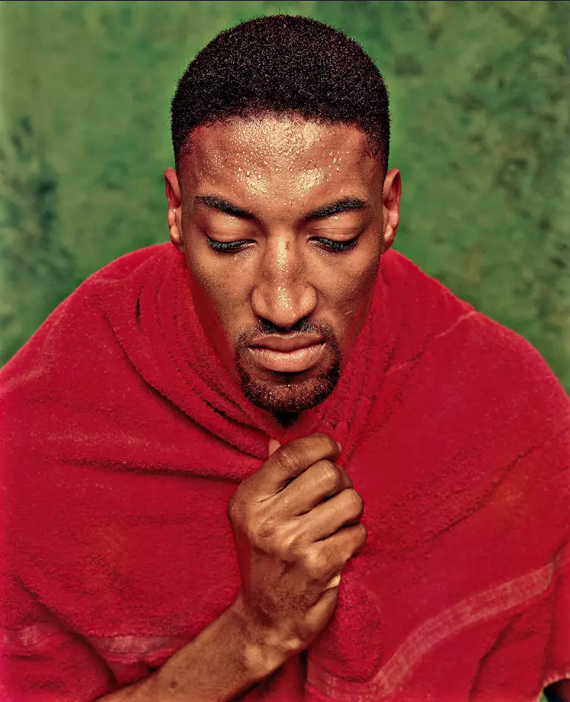 It's been 15 years since Pippen laced 'em up in a Bulls uniform (his second stint) but his legacy on the game hasn't really slowed down at all. Between the sneakers, ESPN commentary, and Kobe Bryant using his '91 NBA Finals defense against Magic Johnson as the blueprint for how you guard playmakers — he seems to be in the mix more than ever.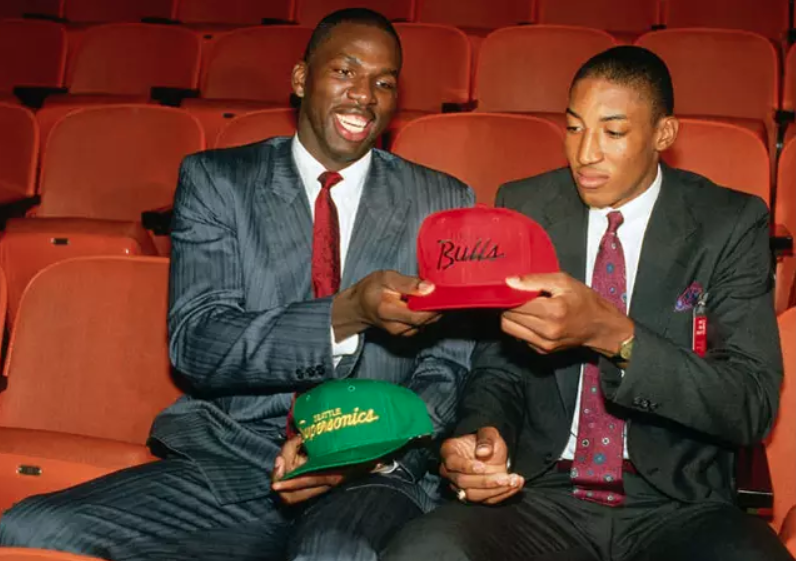 In '87 the Bulls traded its 8th pick and a player to jump up to 5th and select the intriguing wingman coming off a 7-inch growth spurt while he was a walk-on at Central Arkansas. The high school point guard turned forward was giving opponents trouble everywhere. The Bulls were struggling against Eastern Conference foes, the Pistons, and Pippen was just the complementary player that Jordan needed for the Bulls to start to make its run in the early '90s.
You know the rest, six rings later Scottie proved that you don't have to be the leading scorer and face of the franchise to be one of the best to ever do it. Check the NBA 50 Greatest Players of All Time, you can't really make an argument against Pip.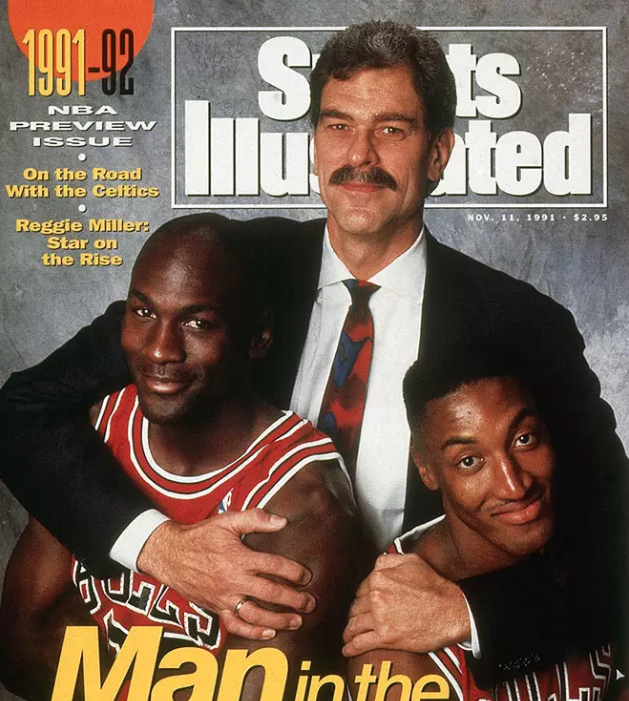 Outside of annoying his opponent's best scoring option on defense and dunking relentlessly on anyone in his way (sorry Ewing), Pippen also had Nike bless him with some of the best sneakers in the golden era of the '90s. He might be better known for his signature Pippen line but it was his inline kicks in the early and mid '90s that made him stand out. Some people might be partial to the red Maestros he rocked in '92 but it was the Air More Uptempo thats made a strong resurgence in this past decade. The Swoosh has brought back staple OG colorways, used the model for OBJ's latest cleat, and killed its collab with Supreme a few years ago.
Sneaker designers talk a lot about how well you can identify a shoe from a distance. Mission accomplished with the Pippen worn Air More Uptempo whose giant AIR lettering was visible from the last row of the United Center. You can grab yours now at Finish Line and carry on Pip's legacy while you're getting buckets. Happy 54th Scottie and thanks for the memories.
Read Next