#NikeNeedItNow: The Icon Clash Collection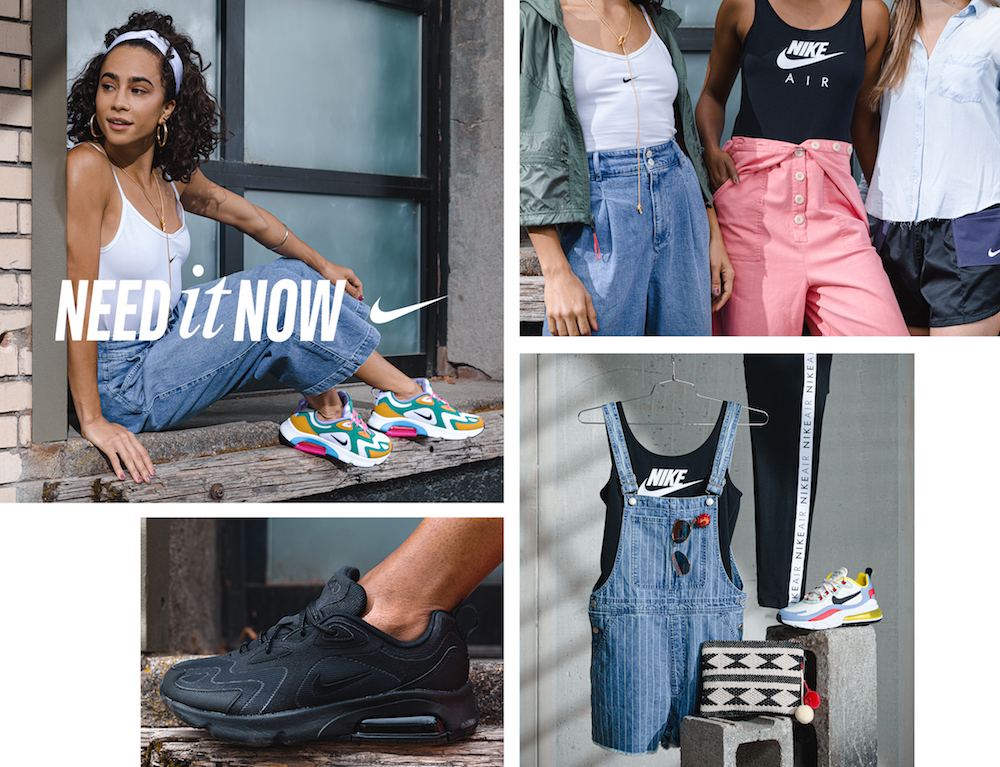 The #NikeNeedItNow Icon Clash collection is where sport and culture collide. Taking new Swoosh pieces and mixing them into your favorite street style is what these next looks are all about. Inspired by the rebellious spirit of street art, you're able to express your personal style with the latest from Nike. With items like the Nike Air Max 200, Air Max 270 React, Nike Air Bodysuit and Nike Sportswear Rebel Cargo Pants, there's something for everyone's taste in street fashion.
Check out more Nike styles and outfit inspiration on our Pinterest board below and tell us what you're liking on @finishlinewomen.
Look for updated Nike need it now styles every couple weeks at @finishlinewomen and finishline.com.
Read Next