Another day, another time for VaporMax styles to shine. This release is specifically focusing on the VaporMax 2019 and VaporMax Flyknit 3. Although looking very similar in appearance, the VaporMax 2019 sheds light on a beautiful Ghost Aqua color and the Flyknit 3 focuses on a White/Metallic Silver.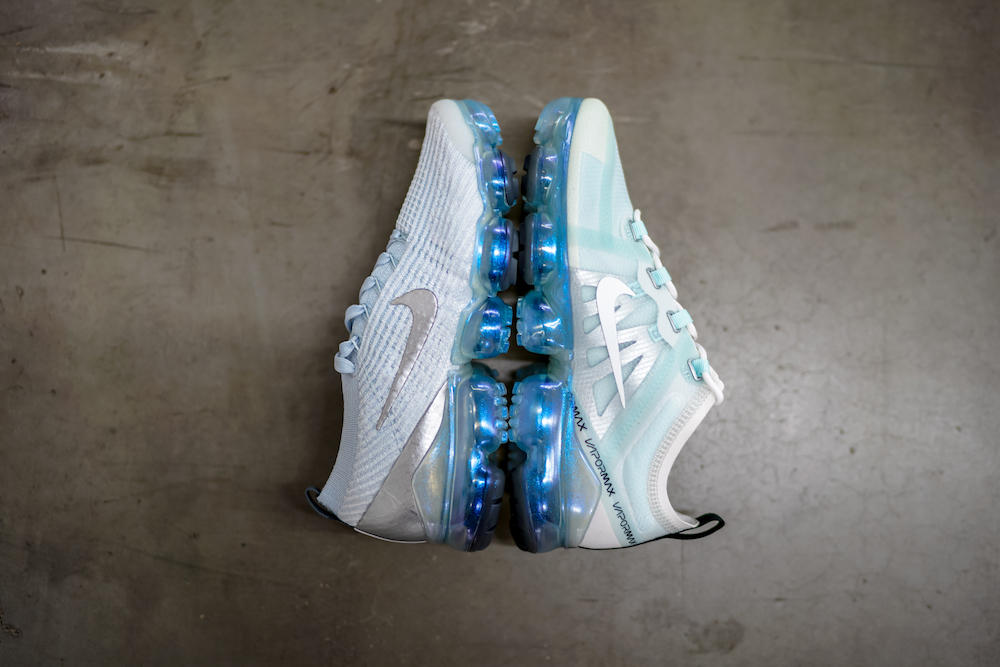 The Air Unit on both shoes are very show-stopping with an iridescent appeal of blue, silver and clear coat. Easy to rotate into your white sneaker collection, because both colors on these sneakers are very subtle where they can act as a neutral in your outfit.
Get your pair of the Nike VaporMax 2019 and VaporMax Flyknit 3 on 5/16 at finishline.com.