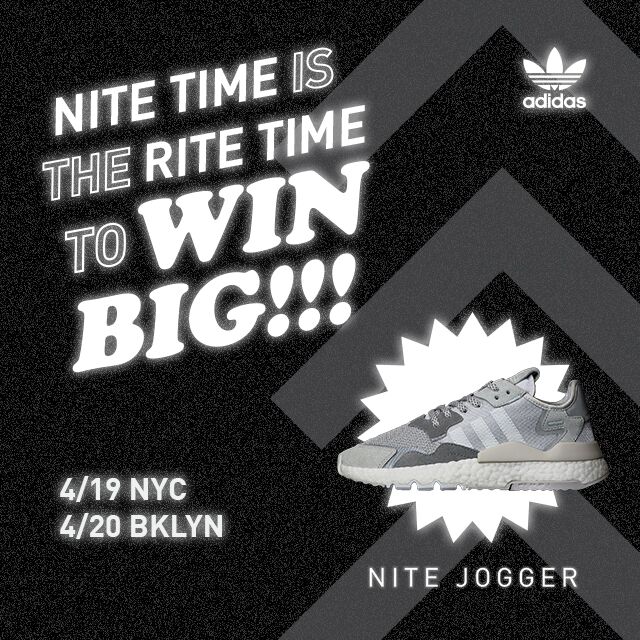 Last week, adidas Originals dropped a brand new style, the adidas Nite Jogger. A fresh design that sits atop a full-length BOOST sole is always a win in the sneaker world. Now, we're hitting the streets of NYC to bring the Nite Jogger and what it stands for to life. We'll be rolling around the city on the nights of April 19th and 20th to celebrate the night hustler in all of us.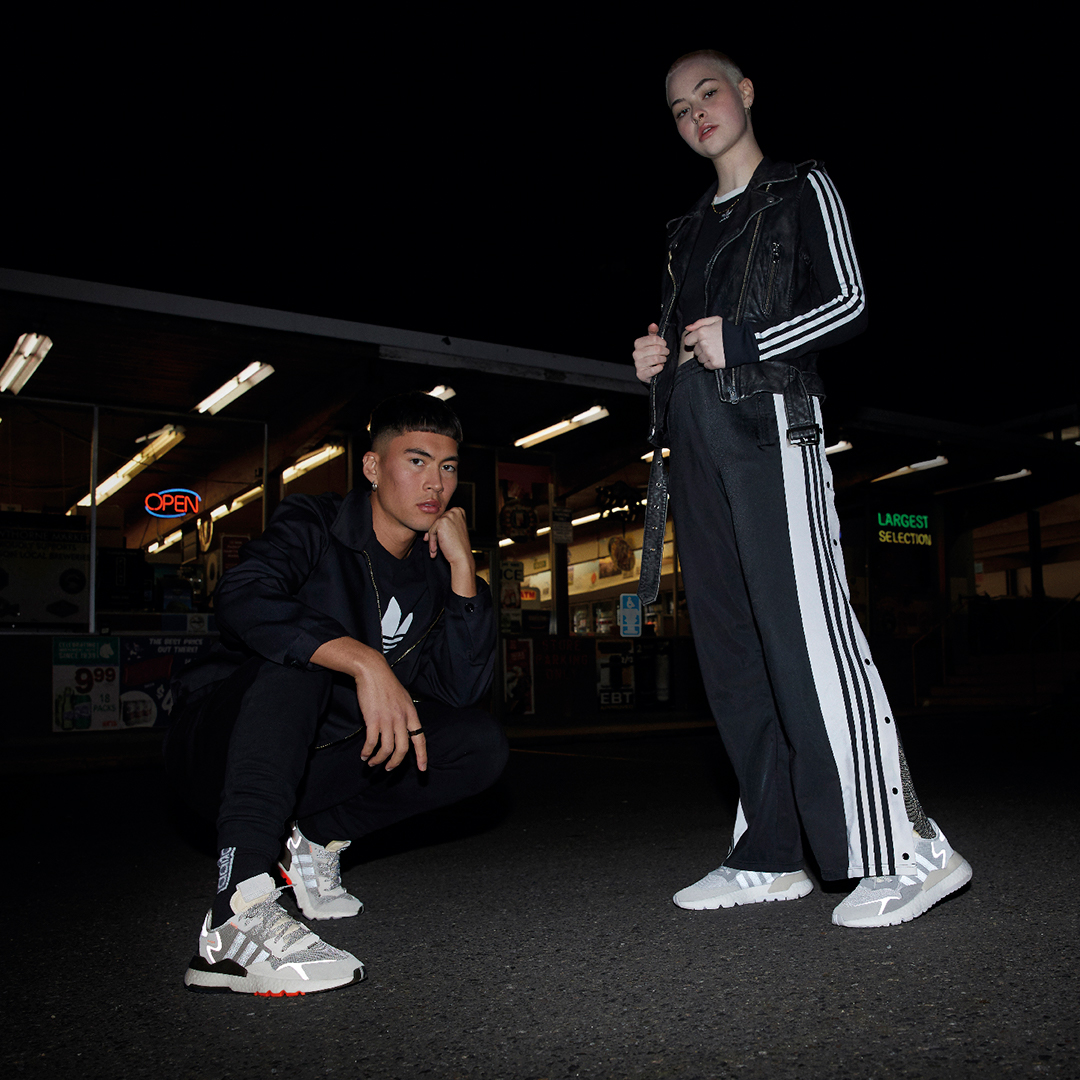 You're going to want to find our special Nite Jogger x Finish Line truck so you don't miss out on the one of a kind experience. We will be giving out coffee, donuts, giveaways, and scratch off tickets that give you the chance to win a crossbody bag or a pair of Nite Joggers! If you're a Winner's Circle member then you will get VIP access, talk about perks. You'll get 2 scratch off tickets to double your chances of winning, and as much coffee and donuts as you want. If you aren't a member it's not too late to sign up here. We will be kicking things off at 8pm each night and going until 12pm.
On Friday night from 9pm-11pm you can find us at:
180 ORCHARD ST
between Stanton and E Houston
On Saturday night between 10pm-11:30pm  you can find us at:
94 WYTHE AVE
between N. 10th & N.11th
Make sure you free up your Friday or Saturday night to come let out your night hustler and win some prizes.