This Nike Air Max 98 Represents New York City From The "On Air" Collection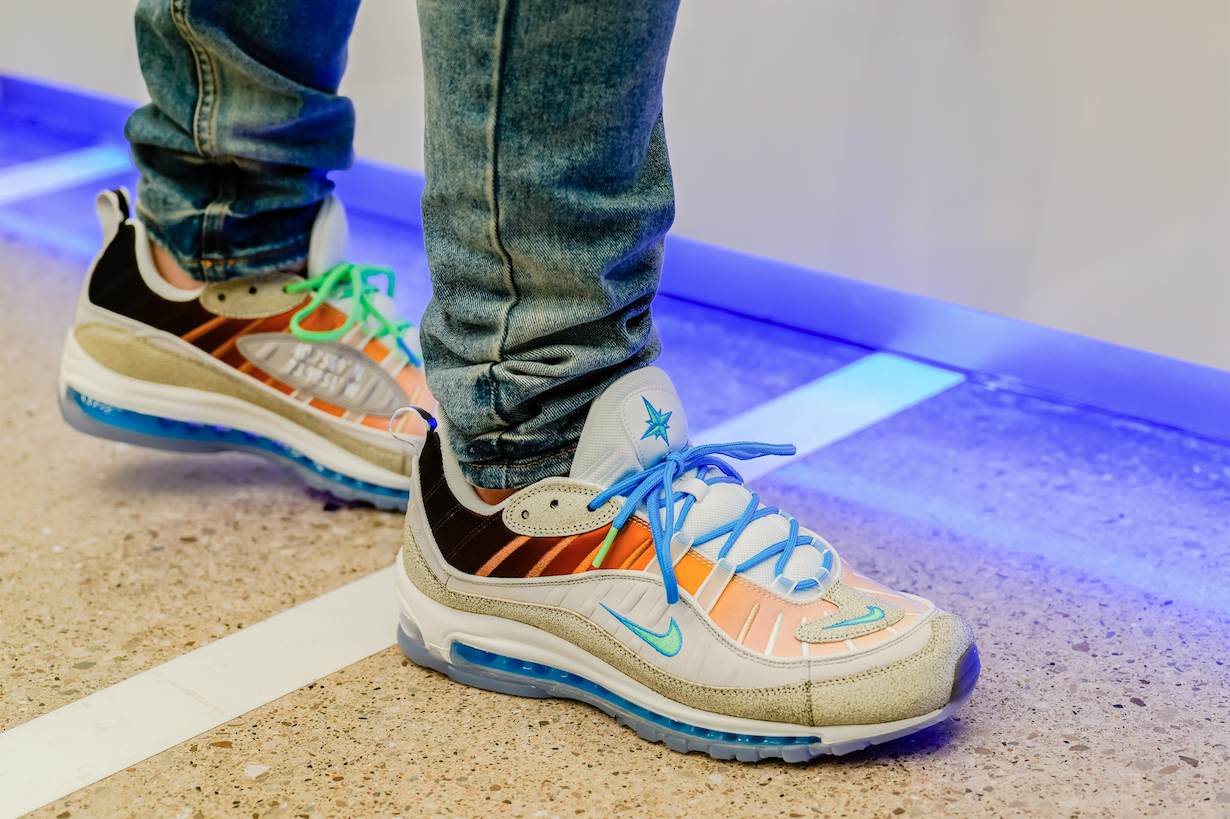 Last year, Nike gave some lucky designers across the world the chance to create their own shoe that would represent their city and themselves. What started with 18 finalists from New York City, Seoul, London, Tokyo, Paris, and Shanghai was then cut down to six winners and their designs would be brought to life through the "On Air" design contest. After the winning designs were chosen the lucky few from across the world would be flown to Beaverton to meet with product design and marketing teams that would help bring their ideas to fruition. Now, we're dropping one of the special pairs from this collection that you won't want to pass on.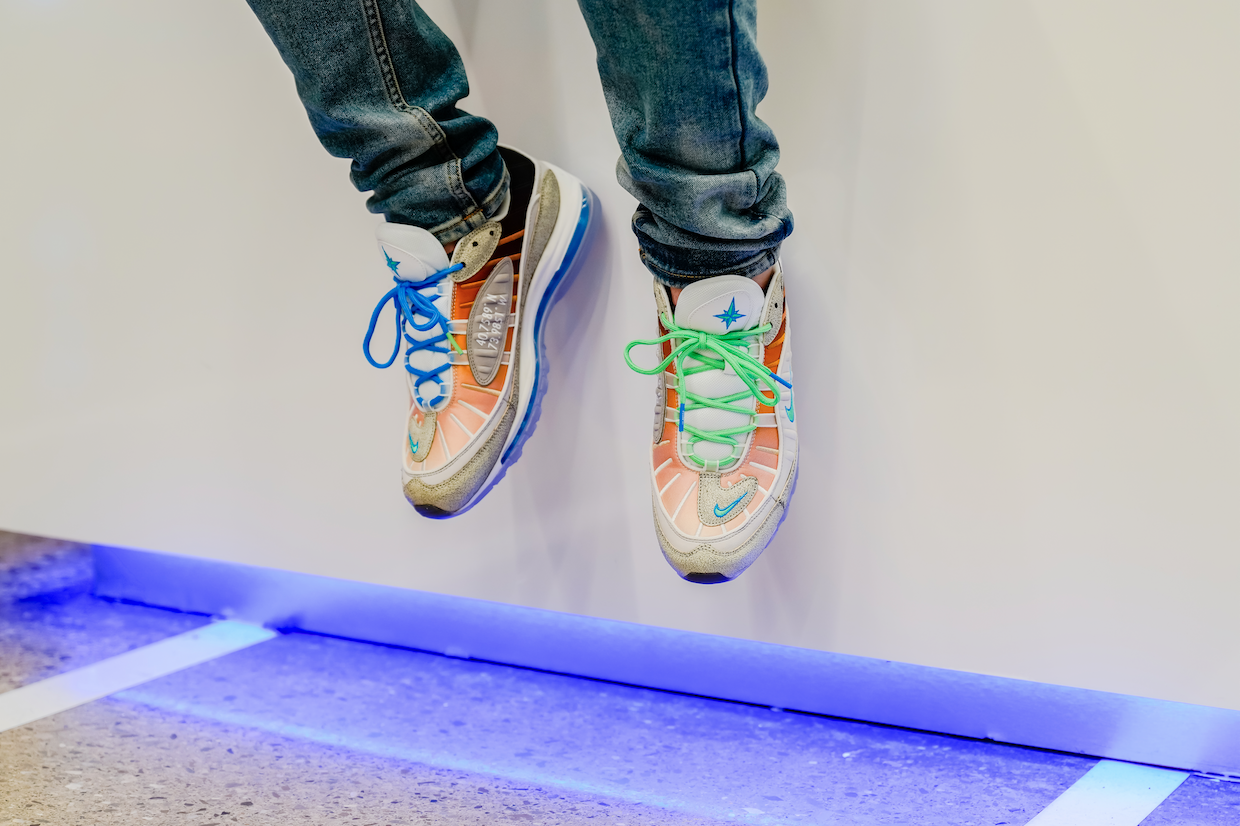 This one of a kind Air Max 98 was designed by New York Cities very own, Gabrielle Serrano. Her design is meant to represent the many unique aspects of NYC that bring together cultural background, race and, ethnicity by shining light on what makes NYC so special; the people. This 98's colorway is unlike one we have ever seen before. With White fading to Tan then to Light Brown and Black from the toe box back to the heel, the upper sets the vibe for the rest of the shoe. The Grey textured mudguard has a rough feel to it and is complimented by mismatching of Light Blue and Lime Green laces, and matching swooshes that are the same colors. To complete the creative look and feel of the shoe, custom insoles give a unique look while the shoe sits atop a White midsole and Light Blue Air Unit.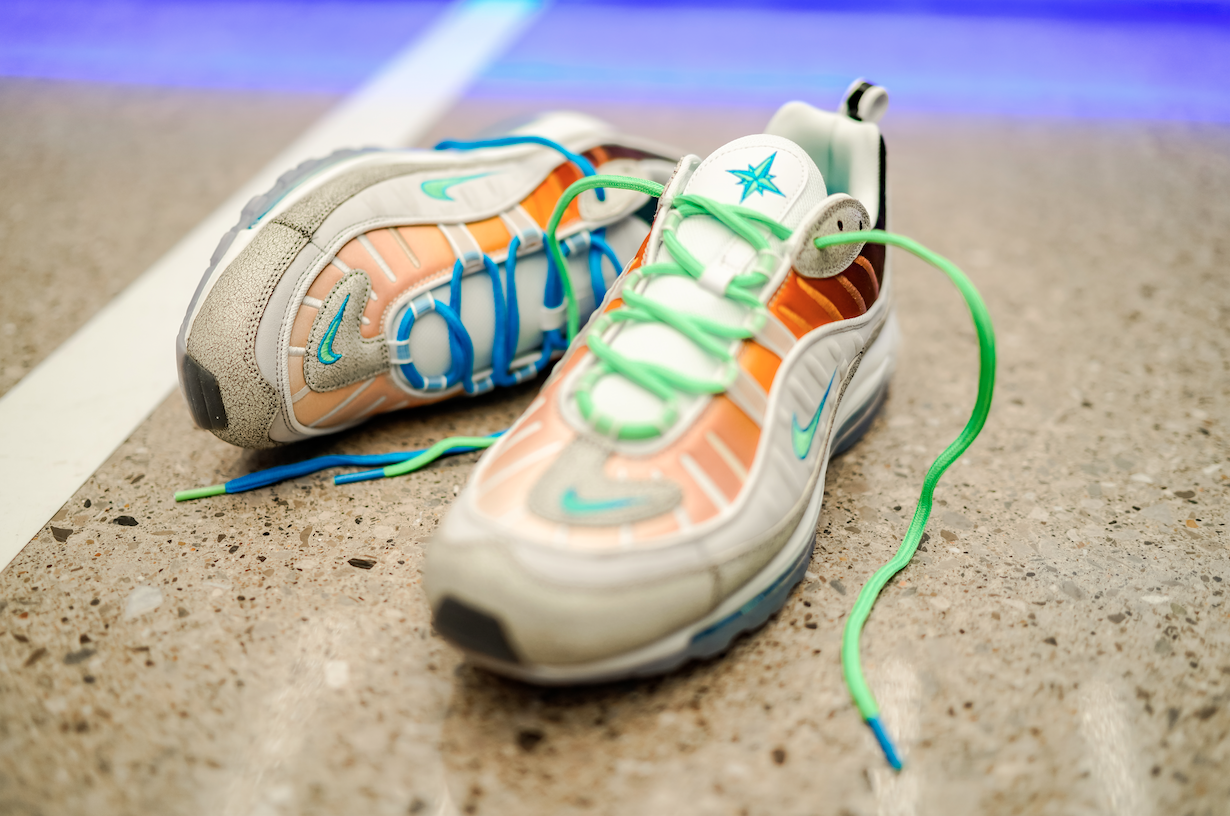 You can grab your pair of the Nike Air Max 98 "La Mezcla" by Gabrielle Serrano  on April 13th at FinishLine.com. Make sure you check with your local store for more release details.
Read Next