Up Your #AirMaxMondays Rotation With These Styles
Written by Robbie Falchi
Air Max Day is tomorrow, so we wanted to show love for some Air Max kicks. Nike's Air Max (aka anything with a visible Air bubble) technology started in the running realm with 1987's Air Max 1, but the line has expanded to include basketball, training, tennis and more. Over the last 30+ years hundreds of Air Maxes have hit the shelves with certain models like the Air Max 90 regarded as all-time footwear classics, while others unjustly receive far less attention.
We've complied a list of the 10 best under the radar Air Maxes so you can get out there on Air Max Day and stunt in some slept-on heaters! If you see something you like, click the name of the shoe to purchase. Ladies, we haven't forgotten about you, most pairs will have a link to women's sizing too. Enjoy!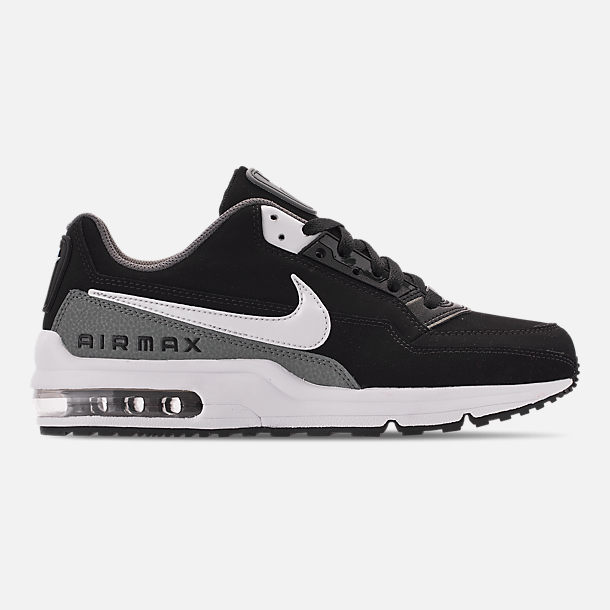 Kicking off our list is the super dope Air Max LTD 3. Sometimes you just need a clean and simple pair of Air Maxes and the LTD 3 has got you covered with its solid construction and heel Air Max unit. Initially released in 2003, the LTD 3 is capable of riding the 'dad shoe' wave effortlessly because clunky is cool in 2019! Materials range from leather to nubuck so cop a pair today.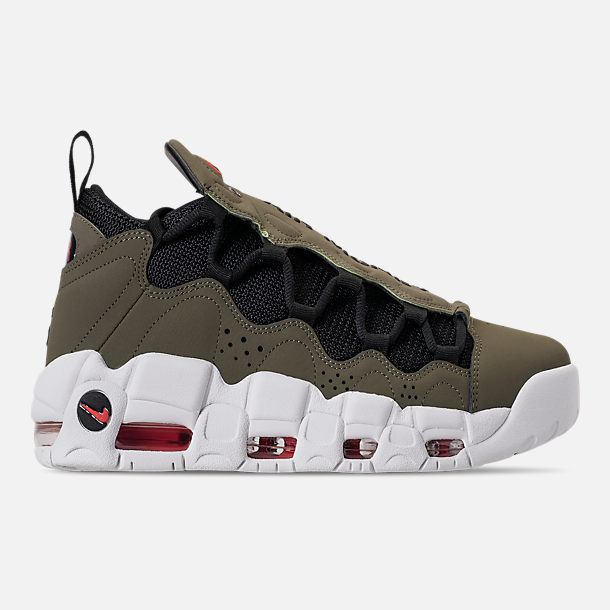 Real ballers rock the Nike Air More Money if their game is straight cash! The OG Air More Money released in 1996 and was made famous by Indiana legend Reggie Miller during his heyday. Those familiar with '90s hoops shoes will notice that the Air More Money utilizes the same tooling (outsole and midsole) as the Nike Air More Uptempo. The lace shroud located on the upper can be removed too; so you can rock these with your laces hidden or exposed.
The Nike VaporMax Gliese is a beastly head-turner with its bold design and aggressive sole. Inspired by the Air DT Max (1996), the VaporMax Gliese mixes old school design cues with 2019 swag in a way that hits Air Max fans right in the feels.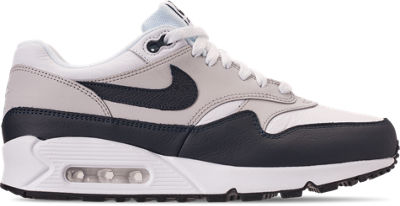 Nike married two of their most iconic Air Max models to give fans the best of both worlds. The upper borrows its looks from the Air Max 1, while the Air Max 90 supplies the 90/1's Air undercarriage. If you're looking for a clean Spring silhouette then the Air Max 90/1 is for you.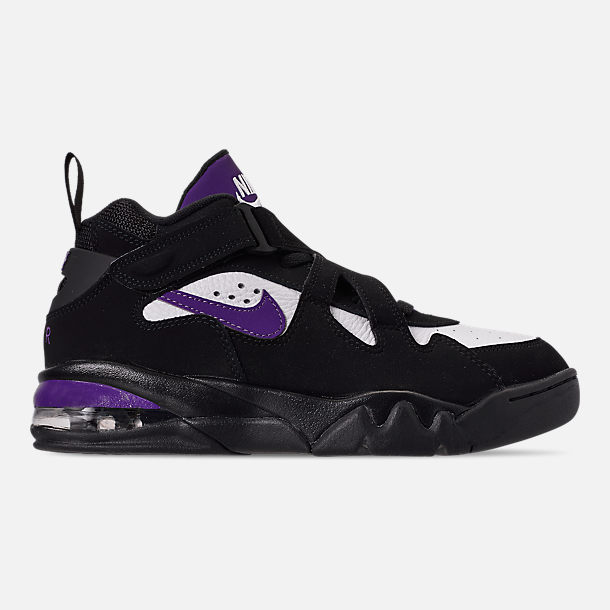 Charles Barkley was a dominant forward on the basketball court with the Nike Air Force Max CB on-foot long before he was entertaining us on TV. In 1993 Nike introduced the full-heel Air Max unit (as seen above) and it was initially marketed as the Air Max '270'. The Air Force Max paired Nike's (then) new tech with a host of dynamic lines and topped off the look with an era defining forefoot strap. Any longtime fans of Air Max will instantly recognize these old school classics, and you'd look like a real one with these on-foot on March 26th.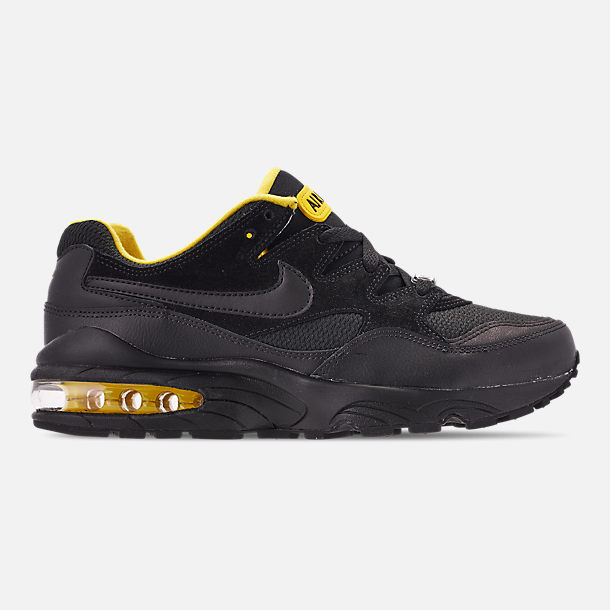 The Air Max 94 took the full-heel Air Max unit we saw on the Air Force Max CB and made it bigger, bolder and more comfortable. The AM 94 fits perfectly into today's trend of retro minimalism with its simple materials and clean colorways. Multiple overlays across the upper gives the Air Max 94 an overall sense of depth that modern fused uppers cannot replicate – these are tough and you know it!
When Michael Jordan retired for the first time Nike needed a fresh new face to spearhead their basketball category. In the early '90s Nike signed a talented young guard by the name of Penny Hardaway as the ambassador of their hottest non-signature kicks, but in 1995 the Swoosh leveled up Hardaway and blessed us with Penny's first signature shoe – the Air Max Penny 1. Penny's performances in these shoes were iconic, the tech was state-of-the-art, and colorways were instant classics. You can never go wrong in a pair of Penny 1s in any color!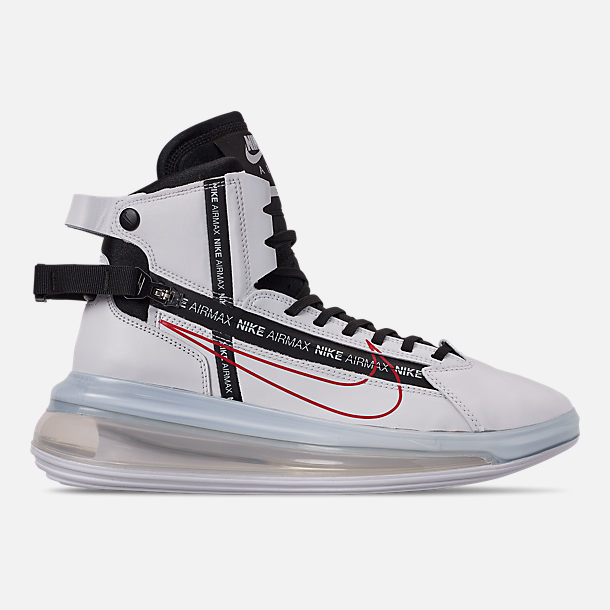 Ready for take off? The Air Max 720 Saturn is out of this world in all the right ways! These kicks have everything from straps, zippers, clasps, to Nike's newest Air Max bubble – the 720. Nike held nothing back when designing the Air Max 720 Satrn which draws inspiration from racing boots and high-fashion. The pair pictured above are the Charlotte NBA All-Star edition with nods to Charlotte's rich history of NASCAR racing via caution-tape inspired decals and color scheme. These are perfect for anyone seeking a futuristic flex!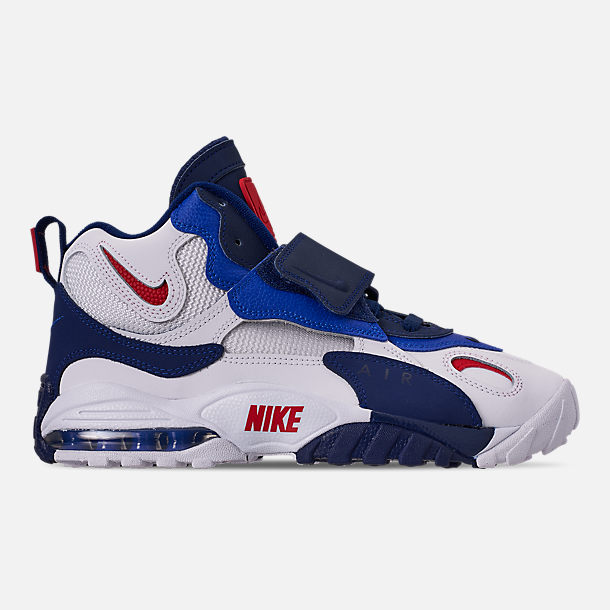 Any '90s football fanatic remembers the Nike Air Max Speed Turf as the preferred sneakers of super-star quarterbacks like Dan Marino and Steve Young. Protection (ample ankle padding), fit (snug forefoot strap) and comfort (heel Air Max unit) are all strengths of the legendary Air Max Speed Turf. The Speed Turfs originally released back in 1995 and were a huge hit so their popularity now is no surprise. Nike retro'ed for the first time in 2012, and came back again late last year; so if you don't pick a pair up soon you're going to wait a loooong time for another opportunity. Don't sleep!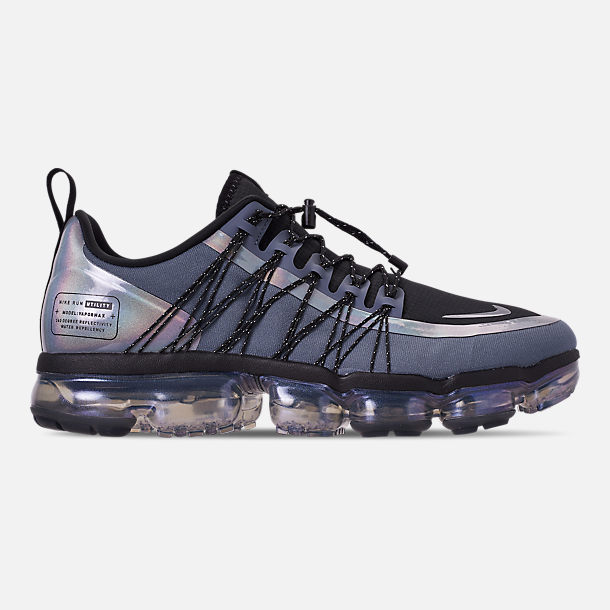 Our top pick offers unrivaled comfort and will keep your feet dry on Spring runs. The VaporMax Utility Run is great for runners (and walkers) looking for a modern Nike design with all the bells and whistles. The upper is comprised of exposed Flywire cables and fused stitching atop a gorgeous VaporMax outsole for a battle-ready look. VaporMax technology has amped up the Air Max vibe to 11 with its unparalleled under-foot feel. These have been criminally slept on so pick up a pair for yourself today!
Grab these styles online now at FinishLine.com. Happy #AirMaxDay.
Read Next