The Nike Air Max 95 OG Arrives In A Clean Gold & Silver Colorway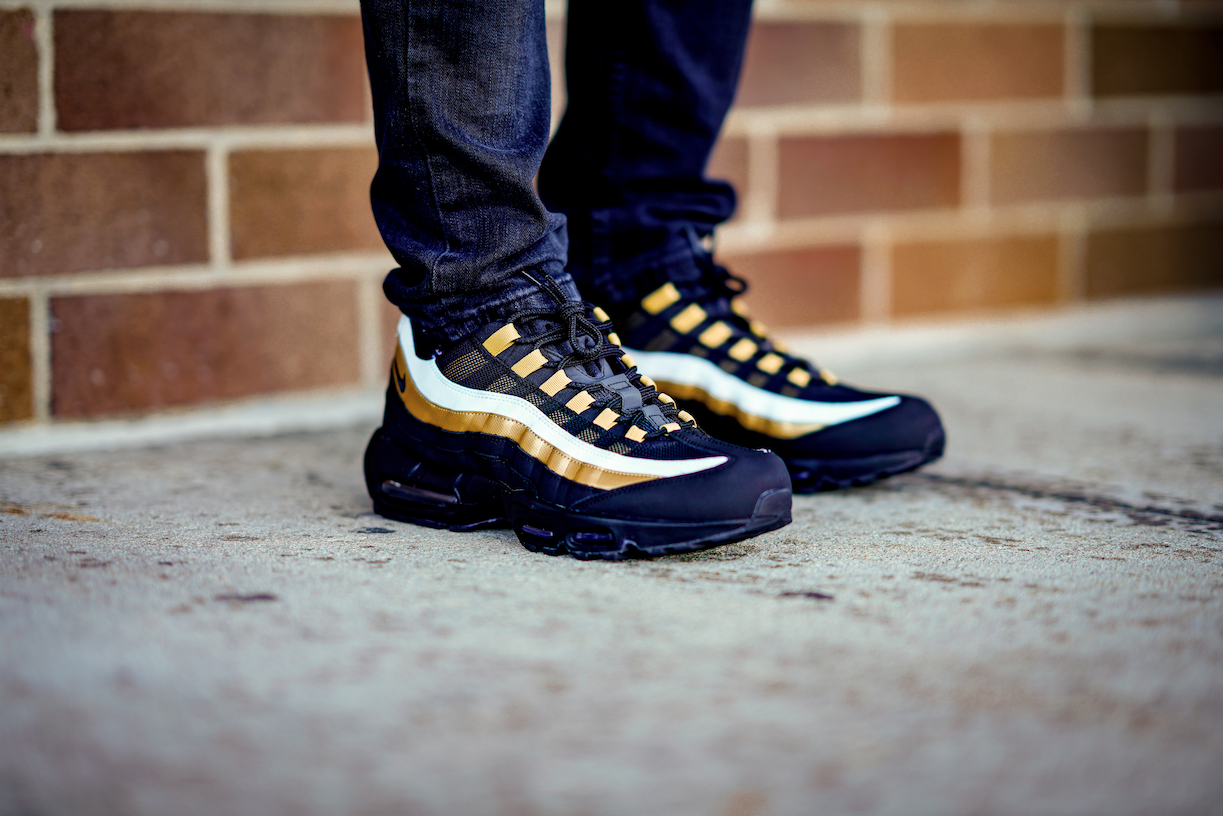 The Air Max 95 wasn't always praised in the sneaker world like it is now. Many people weren't very supportive of Sergio Lozano during his creative process when he was designing the Air Max 95. The visual design of the 95 was based on the human anatomy where the spine of the shoe resembled the human spine and the placement of the materials intended to represent skin, ribs, and tendons. This design was unlike anything to ever be done, but if you ask someone today to name a historical Air Max; Its almost guaranteed they will say the Air Max 95. The Air Max 95 has become a piece of history in the sneaker world but it has also been featured in the hip-hop culture. We've heard it featured in songs by The Game, Gucci Mane, Waka Flocka Flame and even Eminem designed a limited edition pair, which was sold to benefit a charity. We've seen that same trend happen with certain Jordan's and Air Force Ones, but not many running shoes get that kind of hip-hop recognition.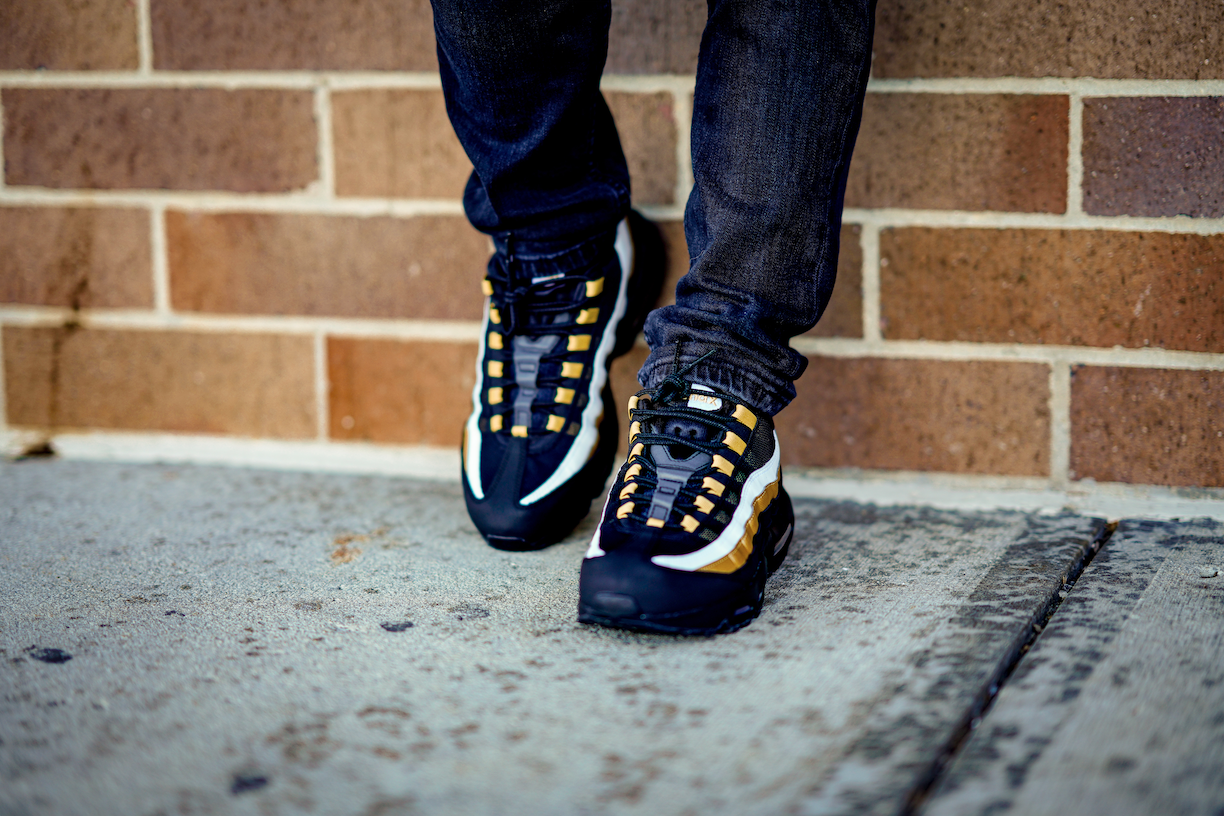 This Nike Air Max 95 features a Black upper with White and Gold accents to give off a nice prestigious vibe. This color combo keeps the silhouette's original dimensions so it stays true OG, and details like the PSI markings on the exposed Air unit are a nice touch.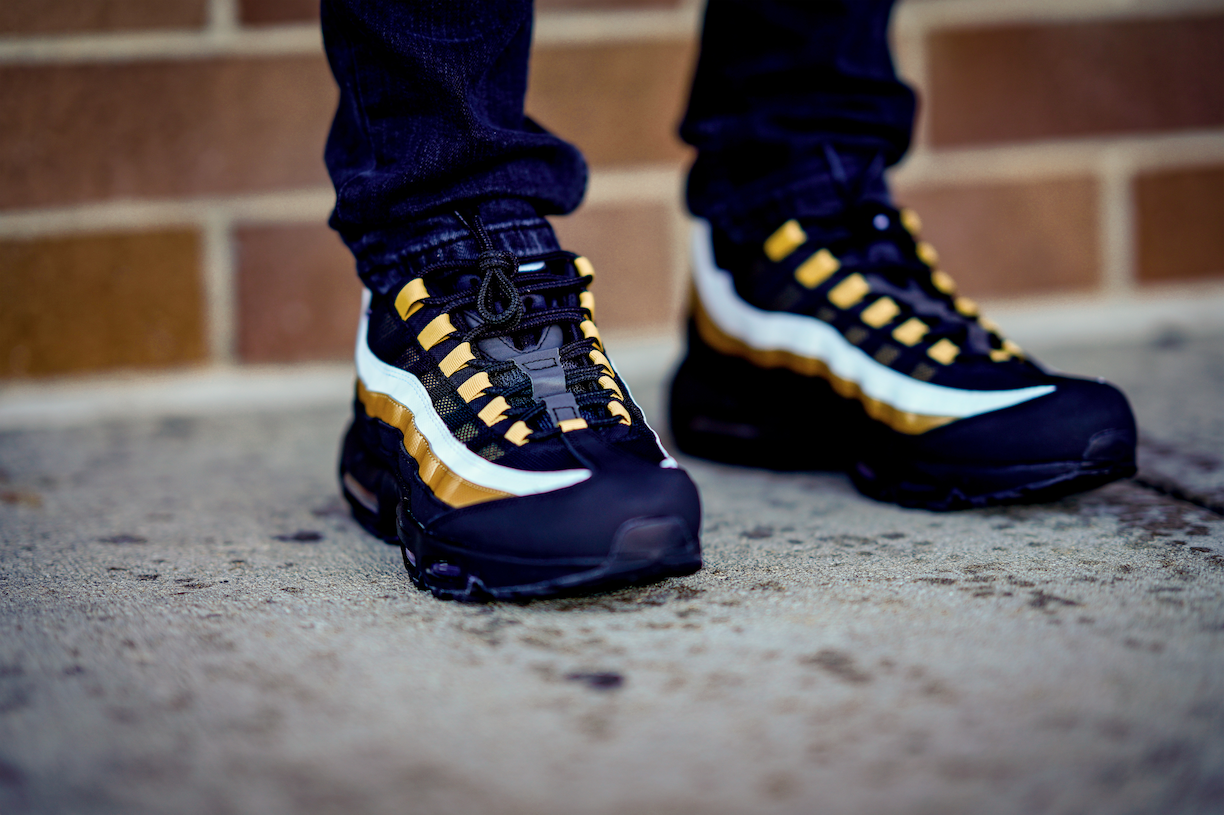 Grab your pair of the Nike Air Max 95 OG on November 16th at Finishline.com.
Read Next