adidas In Pursuit Of Takes New York with TJ Porter and Jay Critch
There's no place like New York and for rapper's TJ Porter and Jay Critch, it's where the streets and hustle inspires their music and makes them who they are every day. Telling their story through the lens of adidas with the latest Finish Line exclusive UltraBOOST Mid, both TJ and Jay are keeping the spotlight on New York honest and real.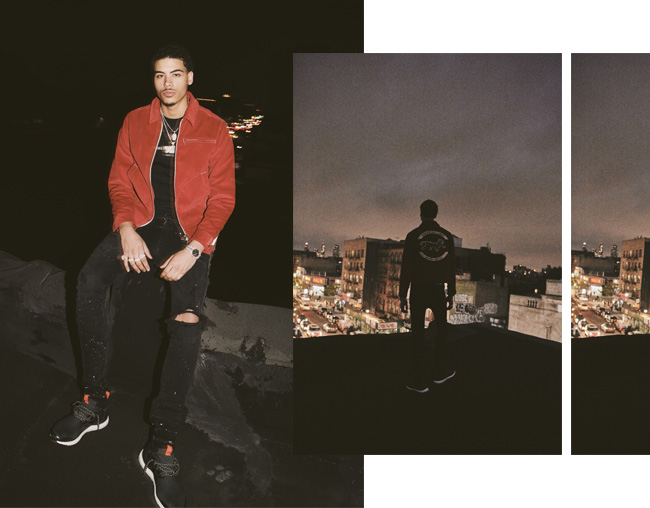 Brooklyn rapper, Jay Critch is always working to rise in the music industry. Knowing that success doesn't come over night, Jay can't fake it when it comes to his music. People are too honest for that in New York. The struggle of making it pushed him to be better and now is continuously working to build his empire in the city that made him who he is today. Jay keeps it "New York" at all times and carries the weight of a Brooklyn native trying to make it. Critch is pushing forward wearing the Core Black UltraBOOST Mid featuring Energy accents for standout style.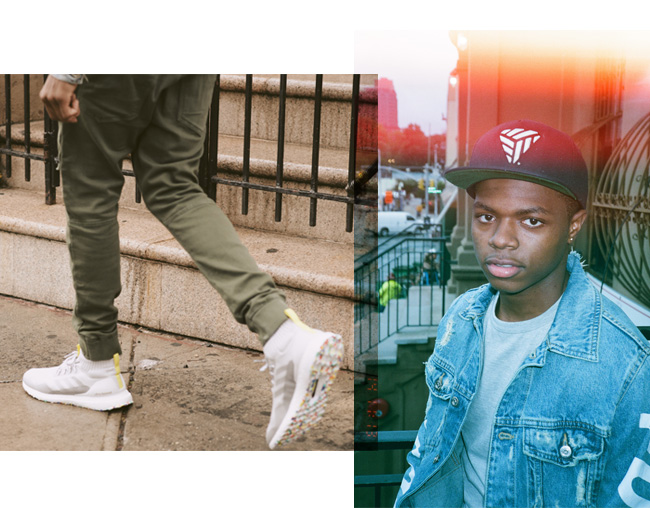 TJ Porter, basketball player turned rapper is all about staying true to who he is. Raised in Harlem and keeping basketball very close was a part of the culture in his hometown. At the age of 15, TJ turned to music and began perfecting his craft. In the process, he kept it real with his followers and fans. TJ finds the parallels with his music and basketball past. Just how he was in the gym working on his game, he's now in the studio every day working on his music. "No matter how big I get, I'm the same TJ you were just chillin' with. I ain't ever gonna be Hollywood. Out here, no ones invincible. That's what the streets told me, and I'm just carrying it along." Staying true to New York, TJ is wearing the Grey UltraBOOST Mid with its trademark detail of multicolor splatter on the outsole.
Make sure you're on the lookout for our exclusive adidas UltraBOOST Mid. Coming your way on 11/8 at Finish Line.
Read Next