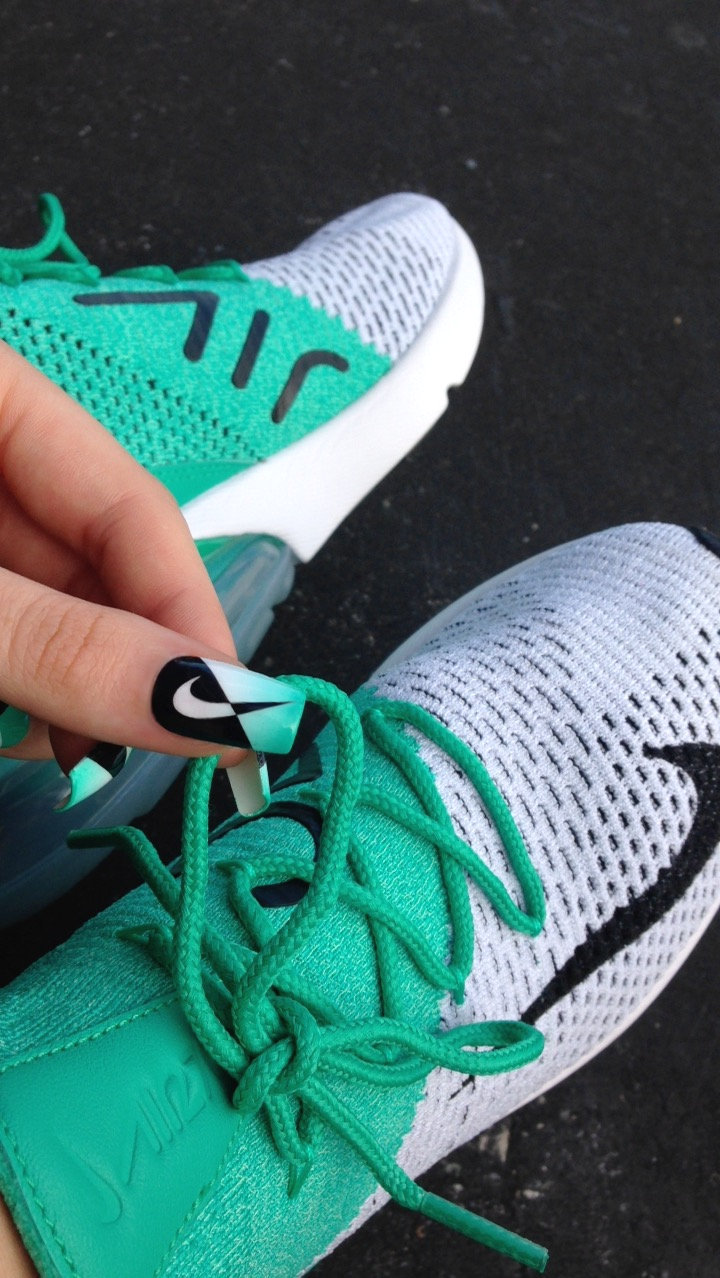 When I was 12 years old, I went on a family vacation to Thailand. My mom treated me to getting my nails done while we were over there, which was significant because I had never gotten my nails done before by a professional. The nail technician painted beautiful designs on all ten of my fingers, which prompted me to ask endless questions about what the technician was doing. My mom trekked all over town searching for nail art materials with me, and then allowed me to practice on her that evening. As the years passed I became relentless in practicing, determined to one day become as amazing as the woman that inspired me to try. And now here I am, a decade later, still practicing and perfecting the trade. Slowly, it began, the transition from doing nails as a hobby and for family and friends, to pursuing my passion and making a career out of it.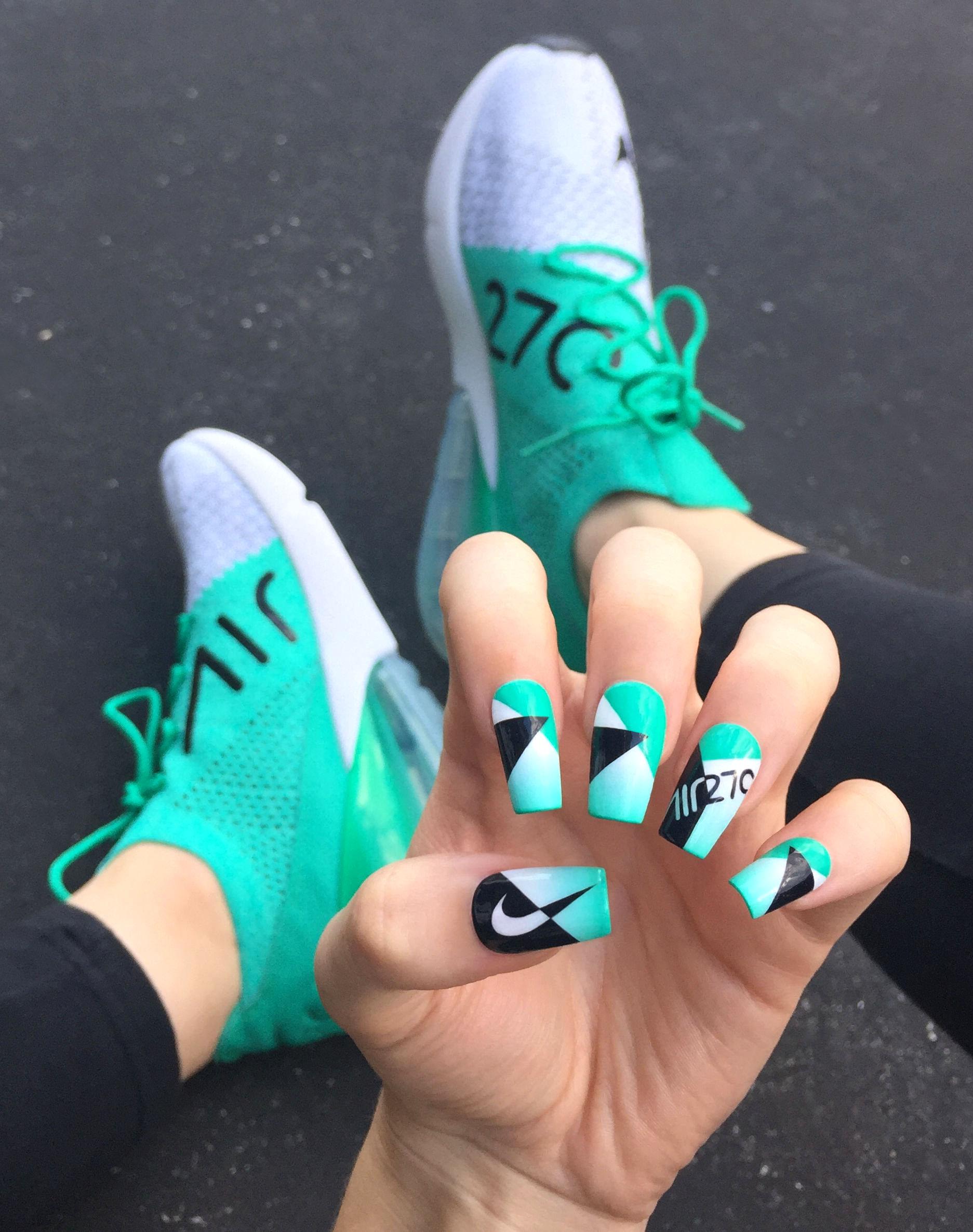 I love coming up with designs to match a client's gown or the theme of their upcoming event, but I also draw a lot of inspiration from things seen in our everyday lives- anything from the minerals in a museum, to the patterns on a floor tile, to the flowers in a super market. Most recently, I have been fascinated with creating nail art inspired by sneakers as seen in my most recent photos with @finishlinewomen's Nike Air Max 270 and Air Huarache Run.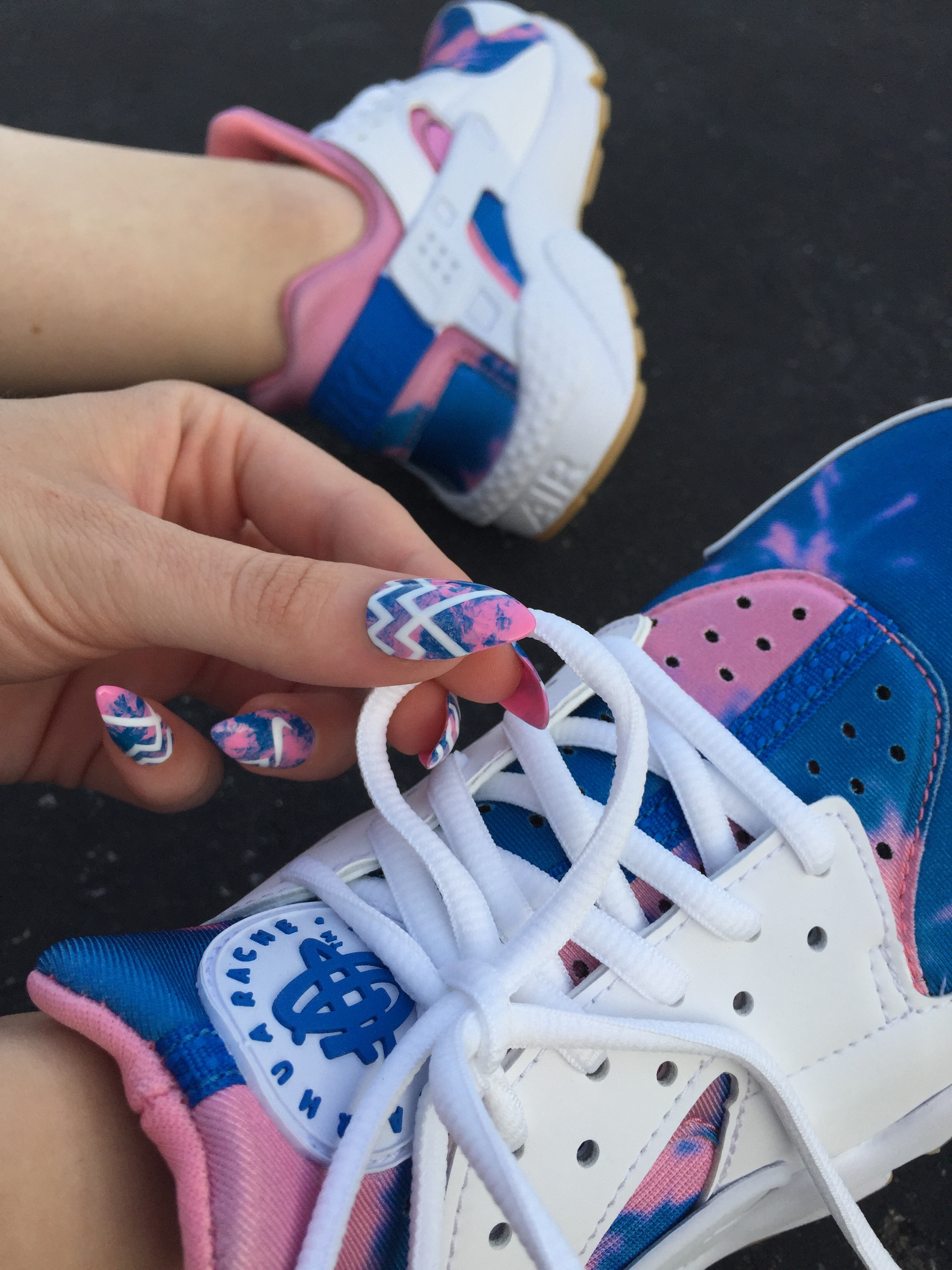 Outside of doing nails, I love to keep active. I have always loved playing soccer and running. Recently, I have taken up training in kickboxing and jiu-jitsu at a local boxing gym. More often than not, you'll find me with sneakers on my feet and sweat on my brow- not what most people expect from the nail artist that I am! I love street style trends, and after finding inspiration for nail art in sneakers, I decided to take photos of my nail art with the shoes that inspired it, rather than just the nail art by itself. My sneaker and matching nail art photos are the perfect way to showcase my passions for fitness and nail art in one finished product.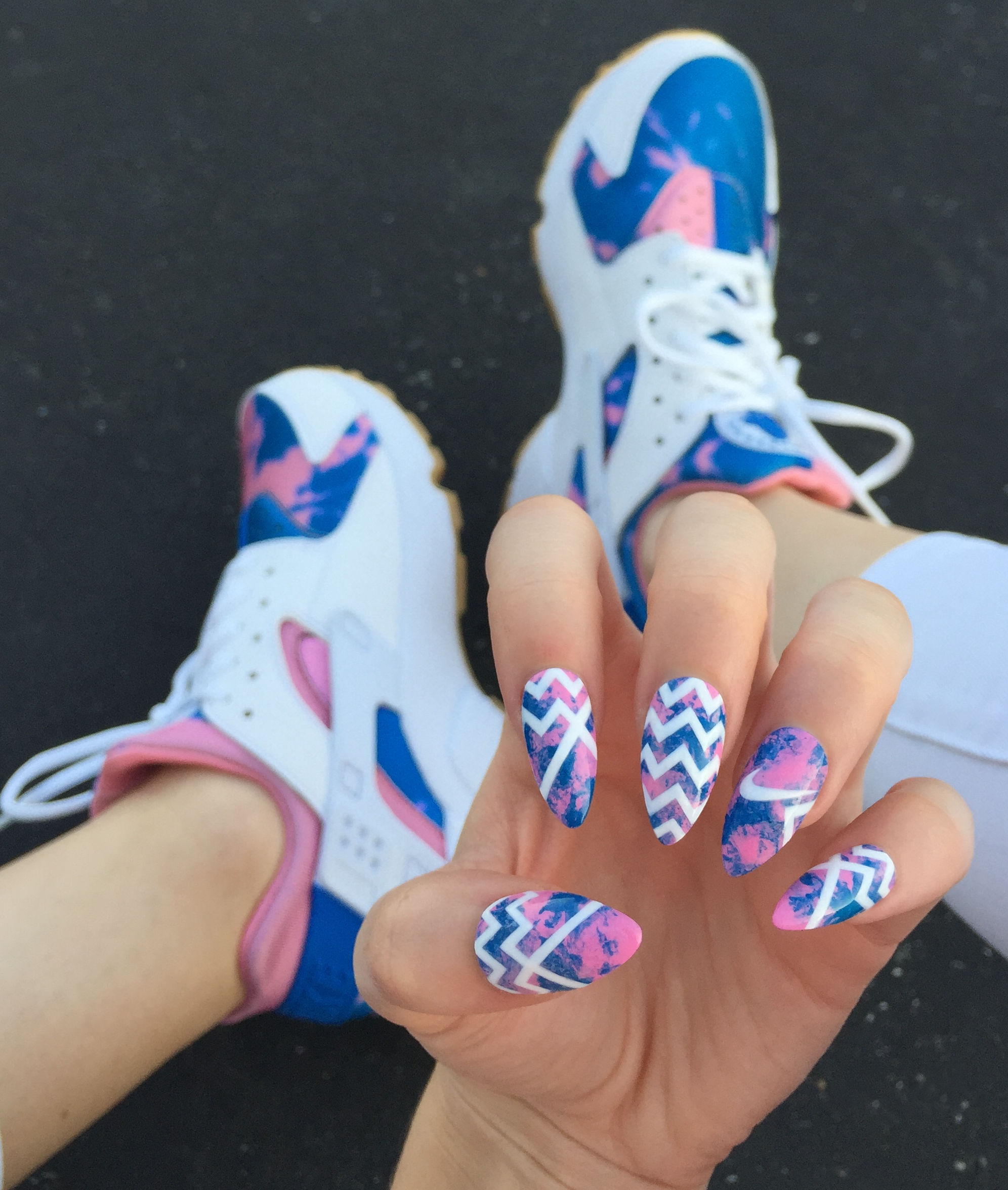 Visit Celine on Instagram to see more of her sneaker inspired nail art.