Ariana Grande Stands for Change In #BeMoreHuman Reebok Campaign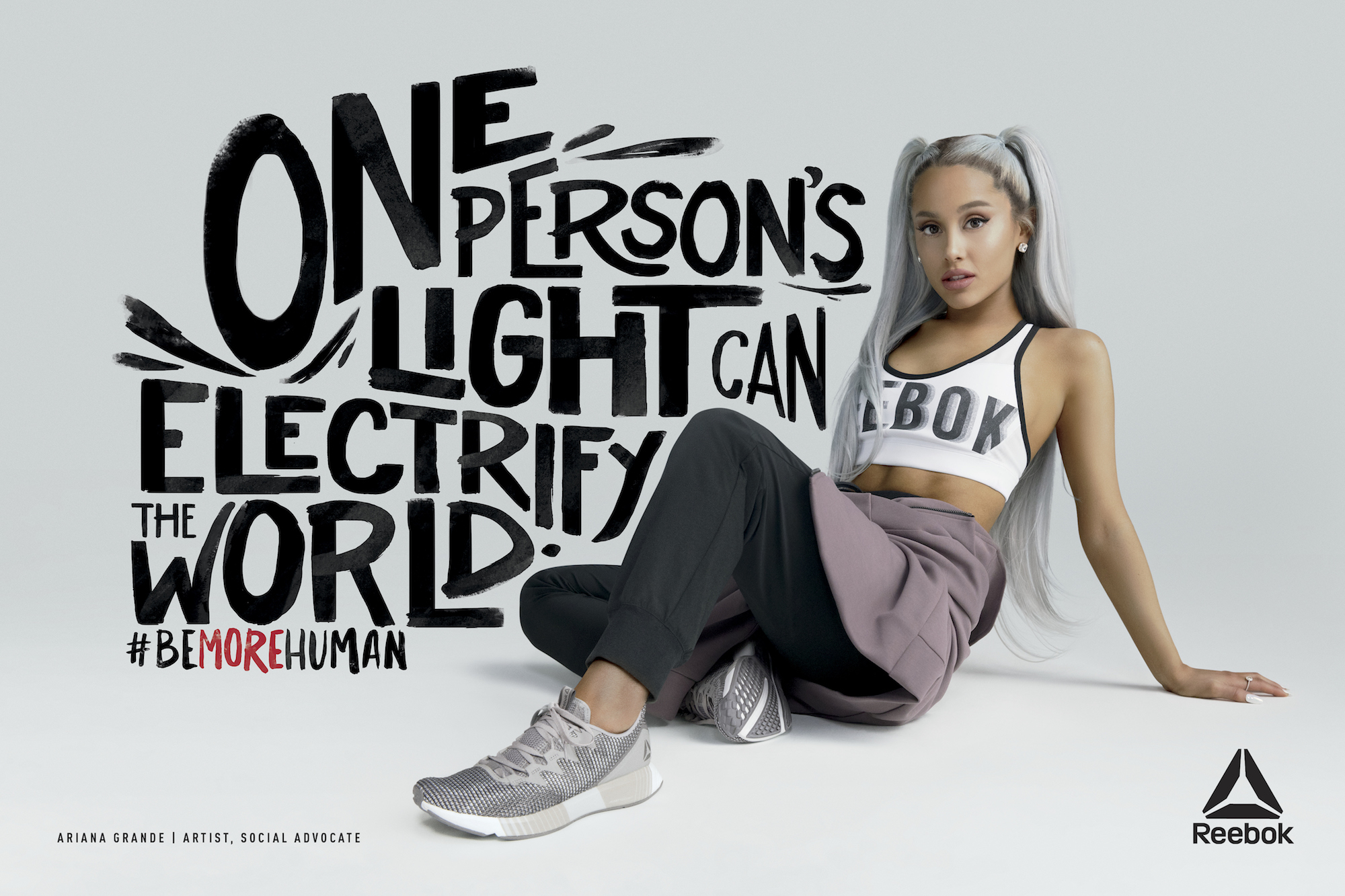 Reebok women are making a change and standing up for what they believe in. The Reebok #BeMoreHuman campaign is all about how women uniquely change the world around them whether it be through sport and fitness or outlets that help eachother grow. Ariana Grande is one of the many women rising to the occasion and helping others become stronger for the #BeMoreHuman campaign. As women of today, it's important to uplift those around us.
Always wearing the latest from Reebok, Ariana has been behind positive messaging from the beginning. Using her platform to spread encouragement to all women and to always be true to themselves. You can keep up with the latest from Reebok on @finishlinewomen and keep spreading the love by hash tagging #BeMoreHuman and #WeAreMore.
For the latest styles from Reebok keep an eye out on @finishlinewomen and finishline.com on 7/23!
Read Next