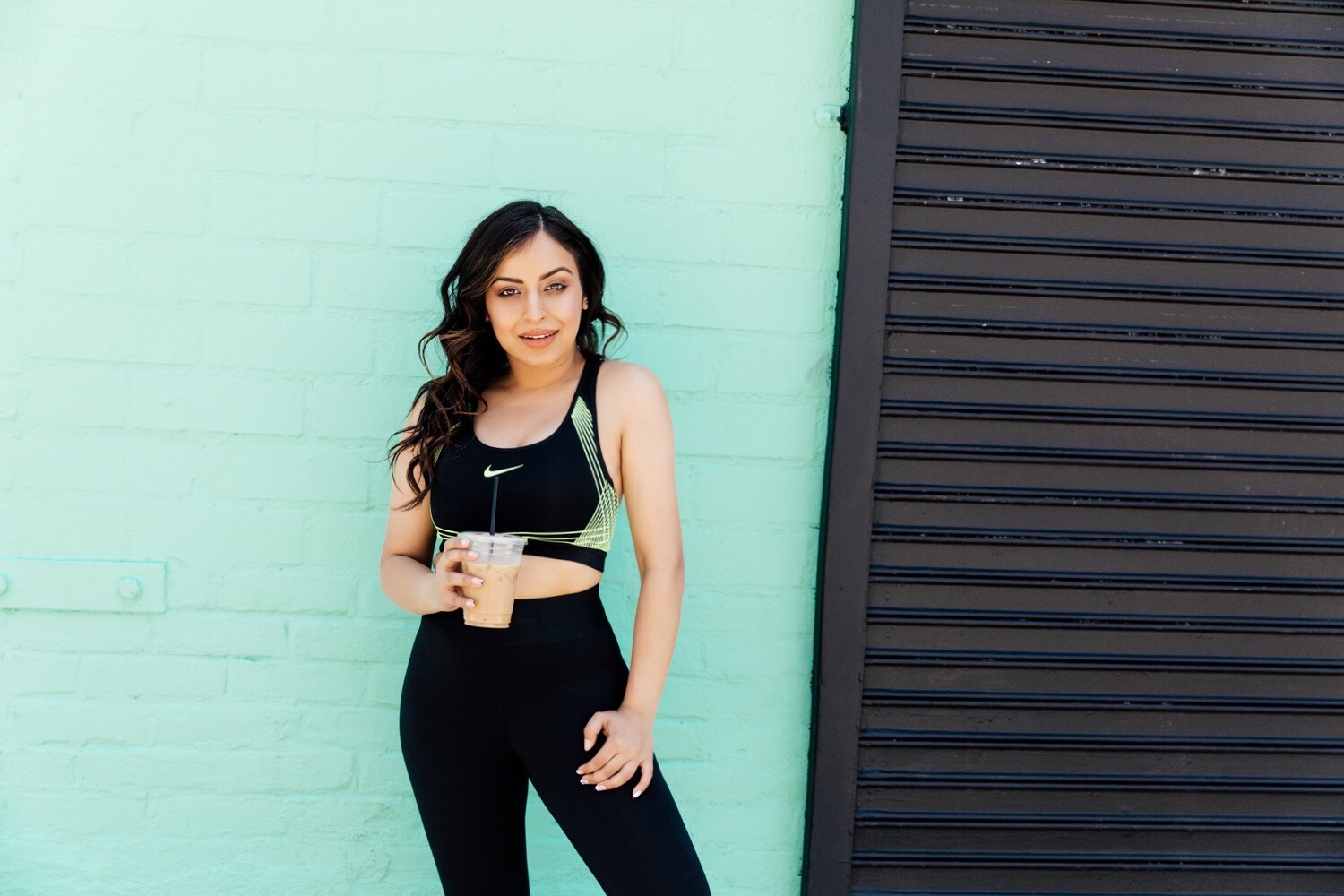 Hi, My name is Alisha Taneja and I am an entrepreneur , fashion blogger, travel enthusiast, and actress who is based in Los Angeles. I am from the Bay Area, and moved to sunny Los Angeles to attend UCLA where I studied business and political science.
I love traveling and exploring new places, in fact, I have traveled to over 30 countries. I love showcasing all that on my platforms, including ethnic diversity in the fashion space, petite style, and women empowerment.
Style is a huge part of my life! I am usually all about the glam life, and I love dressing up!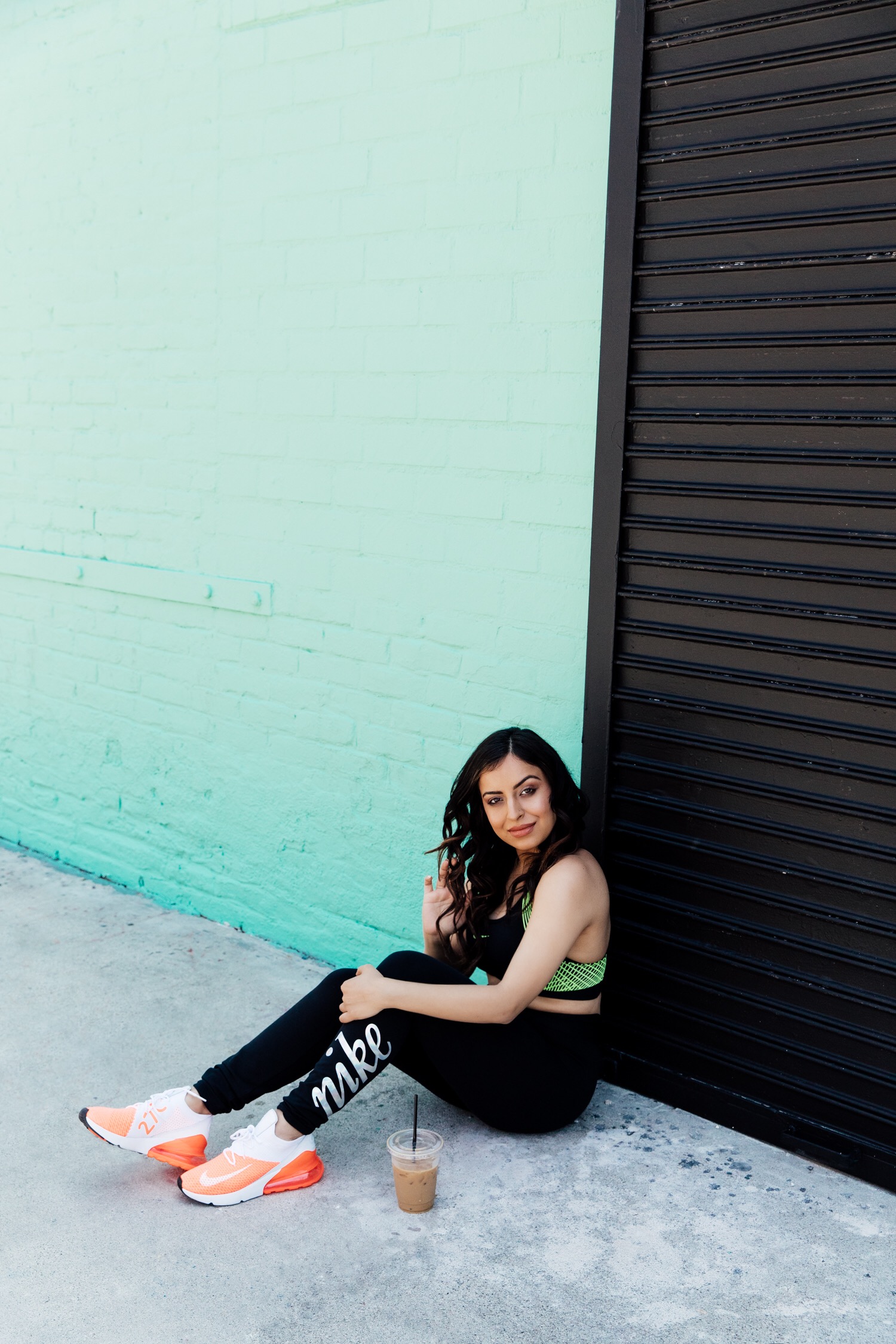 However, when I am traveling or working, its always great to take a refreshing break. I love wearing basics but styling them in unique ways. Thats why I am such a huge fan of the Finish Line Women, they have such a diverse selection of beautiful pieces that I can wear to the gym or even on off days, but still feel comfortable and look absolutely on point!
On off days where I don't have shoots or events, I love just taking it easy and having a chill vibe. Since I work from home, I usually wake up and go to my nearest coffee shop to get a boost. I also work from my apartment complex, so I still want to look chic but don't have to go overboard. Comfort is definitely key for me.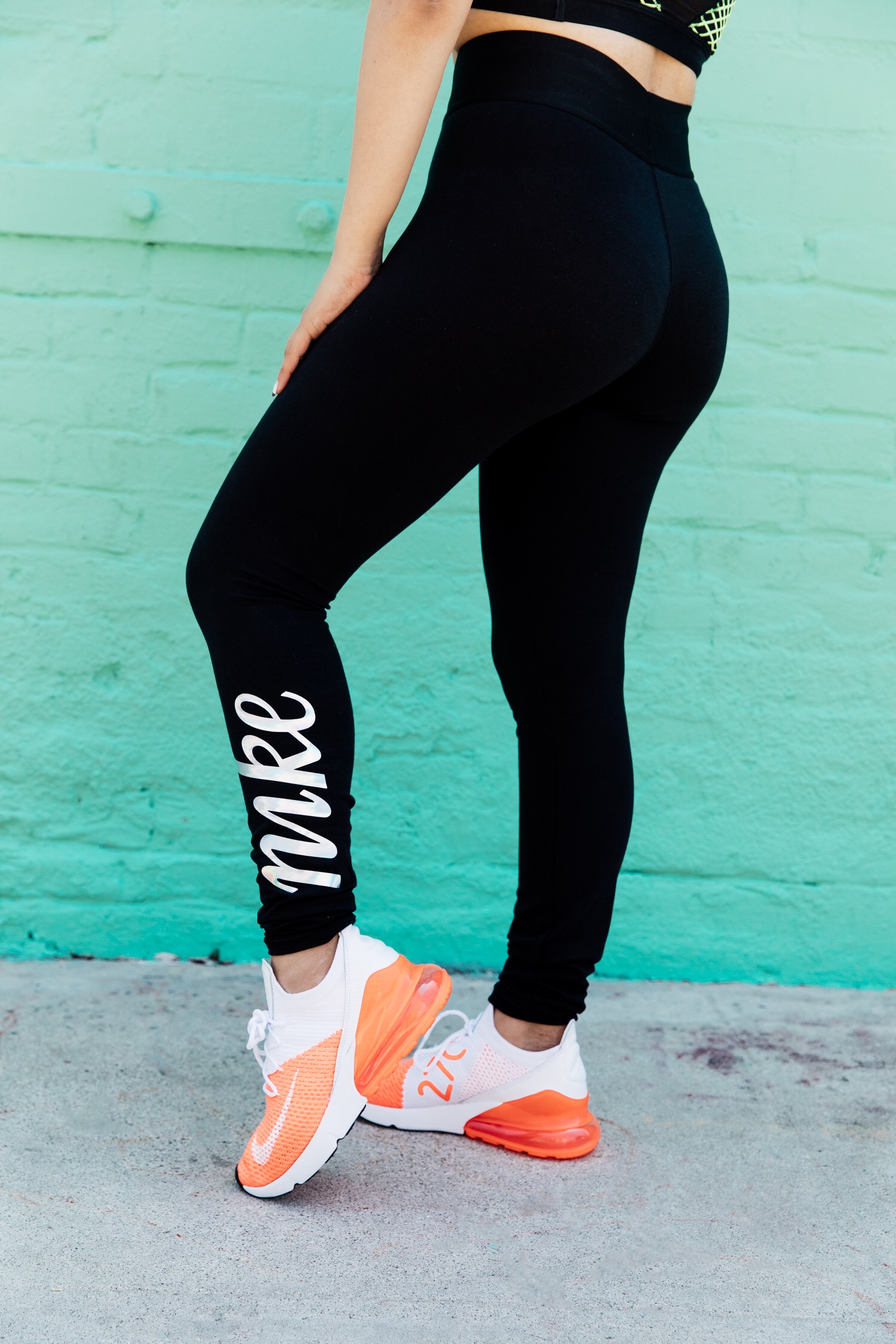 I am a total athleisure girl who enjoys wearing some yoga pants, tennis shoes, and a flattering sports tee.
The Nike Sportswear Metallic Leggings I am wearing in the above photos are everything! They make my butt look so good which is actually a bonus. They are perfect for us curvy girls and really slim you down , because of the solid black color. They are great to wear on the go and for errands. I love pairing my Nike Air Max 270 Flyknit shoes with them as well! I get so many compliments.
These sneakers make me look like an athlete. I highly recommend them, because they are so chic and versatile. Whether you wanna hit the gym later or just go for a hike at Runyon Canyon, these will be your best friend for sure!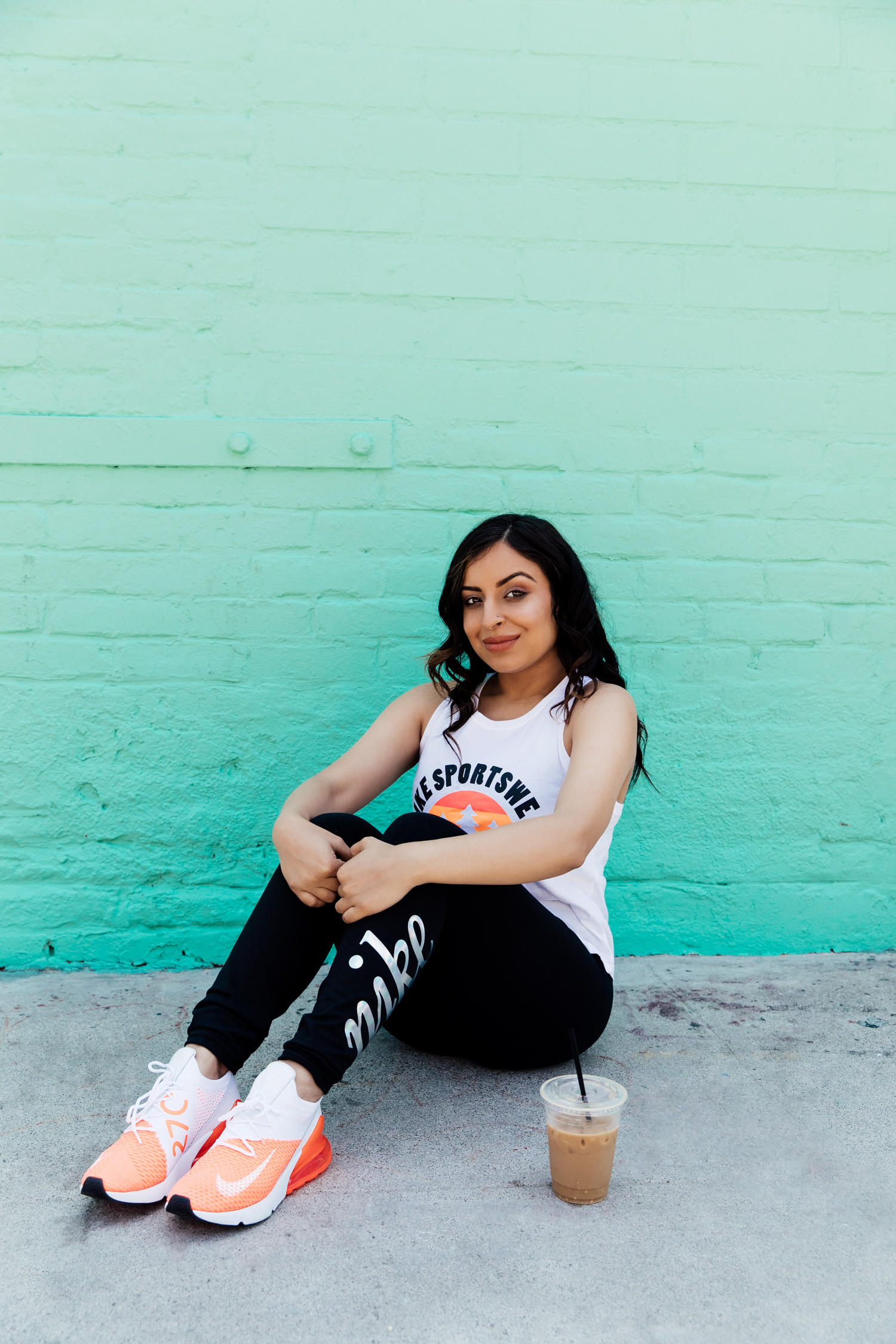 I am usually not a crop tank kind of girl – but this Nike Sportswear Hi-Vis Crop Tank is so great. Its so fun to throw on , and still look put together. The key when you have a million things to do is wear a breathable and airy fabric. Especially when it gets hot in LA, you don't want to be wearing tons of layers!
I hope you all enjoyed reading about my style finds from Finish Line Women and follow along on my journey! See you on instagram, I love hearing from  you.
Follow Alisha Taneja on Instagram to keep up with her adventures!