The Historic Air Jordan Retro 14 'Last Shot' Is Returning In True OG Form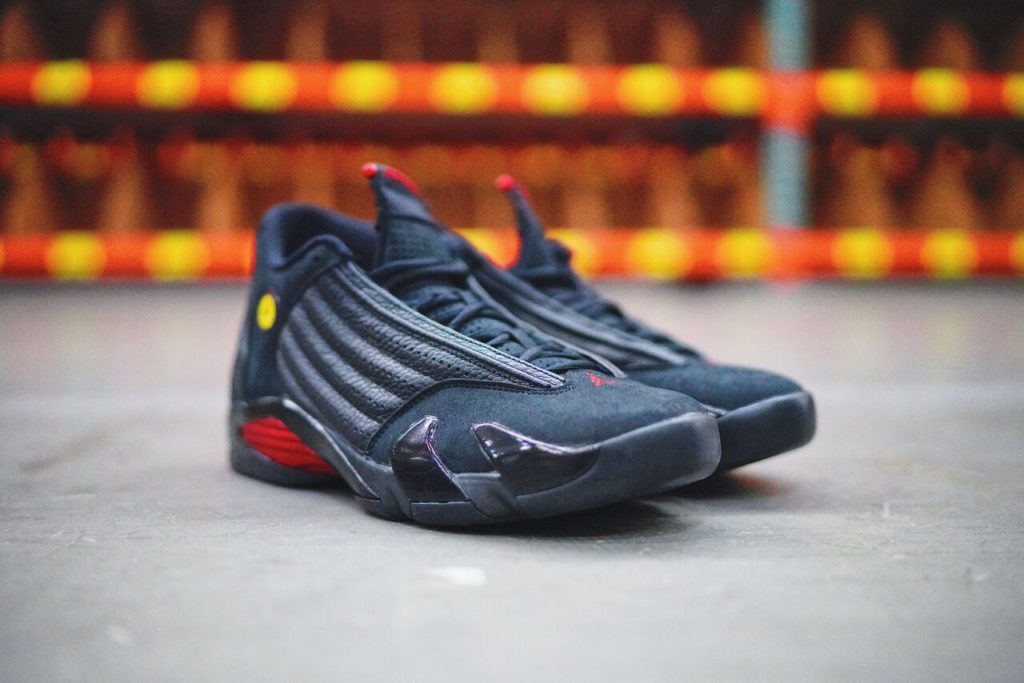 It's only right that Jordan Brand celebrates the 20th anniversary of the "Last Shot" by releasing the shoe that MJ was wearing in that iconic moment. Made famous by the shot MJ hit in game 6 of the 1998 NBA Finals against the Utah Jazz that propelled his Bulls to another championship victory. Serving as one of the first sneakers in history to have an official nickname devoid of any color affiliation, the Air Jordan 14 "Last Shot" helps tell the story of one of the most significant moments in NBA history. Securing MJ his sixth NBA championship with the Bulls, this iconic moment was both the final Bull's Field Goal attempt of the game, and Jordan's last in his Chicago career. Chasing one with 10 seconds on the clock, Jordan shook off Bryon Russell – following a steal of Karl Malone on the defensive end – and put up a 20-foot jumper from the top of key. Hitting nothing but net and giving the Bulls the lead with 5.2 seconds to go, this moment will live forever in NBA lure.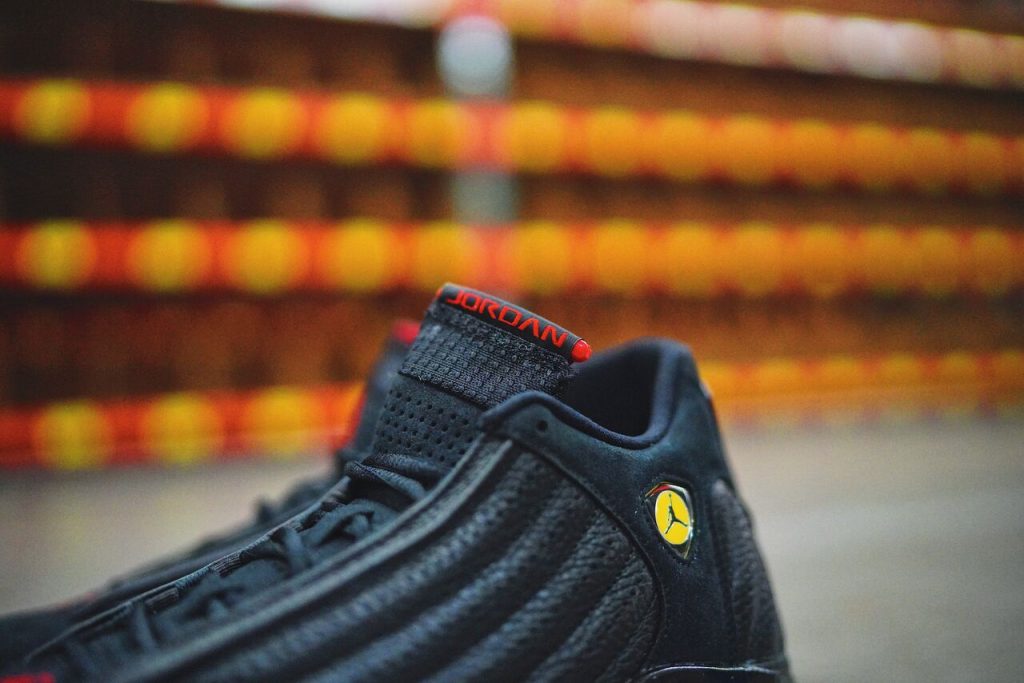 That iconic moment cemented the Air Jordan 14's status as an all-time classic. Twenty years after MJ's championship-sealing bucket was scored, the Air Jordan 14 Last Shot is making a triumphant return to its original form. Sporting an aggressive black leather stitched upper, the Air Jordan 14 was inspired by MJ's love of high speed cars and was designed off the influence of theFerrari F355F1. The influence can be seen on the Jumpman shield that graces the outer panels. Red contrasting side vents served as nods to the Italian carmakers' fluid mixture of luxury and high performance, two characteristics that became synonymous with the Jordan Brand and MJ's level of play. The classic luxury car-inspired silhouette features a rich tumbled Black leather upper with Black suede accents. Contrast is provided by Red branding on the heel and the Yellow shield logo on the lateral side of the sneaker. A Red carbon fiber outsole plate completes the shoe's classic and fast look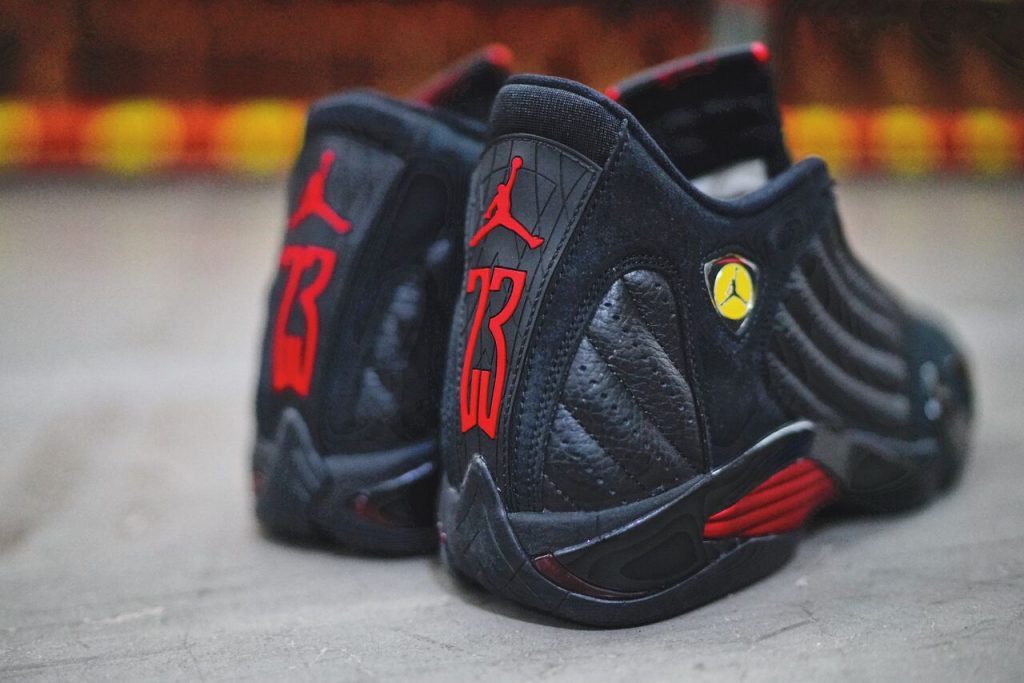 Grab your pair of the Air Jordan Retro 14 'Last Shot' on June 14th at Finishline.com. Make sure you check with your local store for more release details.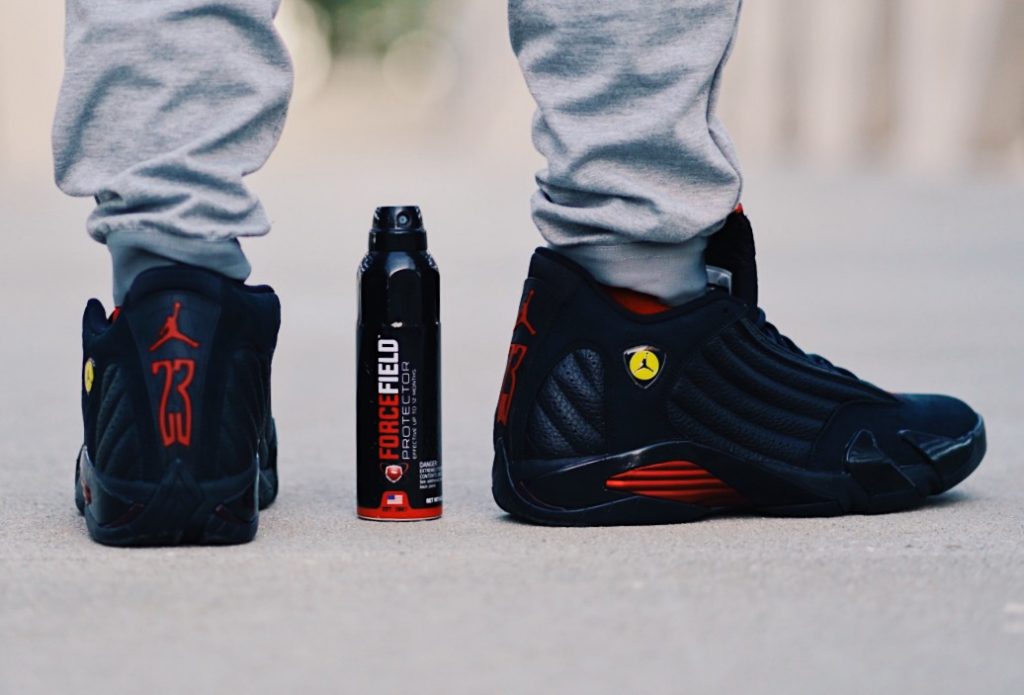 Whether you plan to rock your 14's on or off the court, keep them as legendary as Jordan's last shot by protecting them with ForceField. ForceField's unique formula not only repels dirt and stains but is the only waterproofer with UV protection to keep colors from fading in the sun.
Read Next