#WeAreMore x Puma Defy: Chase the Dream Not the Competition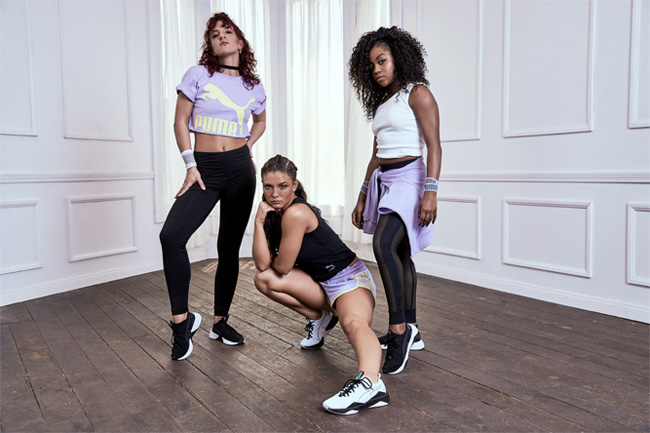 Bringing a #WeAreMore story to life with Puma Defy was one to remember. With three professional dancers in one room, the energy was at an all time high and the girls we're showing off the latest from Puma with ease.

Jade Chynoweth, Nicole Kirkland and Cache Melvin were the trio on set that really brought the #WeAreMore x Puma Defy story to life. All three ladies spoke to the dance community as being a place where they can be themselves and truly feel confident in their own skin. Doesn't hurt that sneakers are their go-to footwear and personal style is a large part of their self expression.
Jade Chynoweth is a professional dancer and actress. Sporty girl at heart and feels the most confident when she is truly herself and not trying to be anything else. Jade has an attitude that you want to be around, stating "Dance for me is a way of life. It's a passion of mine, not a job. I like to dance like a female, but I also like to show that I can hit as hard as the guys can." Jade brought the heat in her Puma Defy sneakers showing them off in two different outfits with shorts. One a little more street than the other, but both we're perfection when paired with her dance moves, style and spirit.
Dancer, teacher and choreographer, Nicole Kirkland was killin' the game in the Puma Defy trainer. This girl is all about dance 24/7. Musically inspired, Nicole is a professional when communicating her feelings through dance and movement. "I've always known that I was capable of doing it, but now that I'm actually living it, it's amazing." Nicole definitely holds her own when it comes to her fashion choices. Pairing the Puma Defy with a crop top and leggings and bringing the street to the picture with boyfriend jeans, fish net tights and crop top, the looks were ????.
Professional dancer, Cache Melvin said one of our favorite things when we were on set. "Chase the dream not the competition." Short and sweet but effortlessly resonating with the #WeAreMore community. Even when no one knows her story, Cache tries to tell it through her dance. She loves to hit moves hard and is motivated by the fear of being average. "I'm like that pretty tom girl, if I do the loose fitting top, I need tight bottoms or the baggy jeans." That swagger is exactly what Cache brought to set and it was 100% vibes all day in the Puma Defy trainer.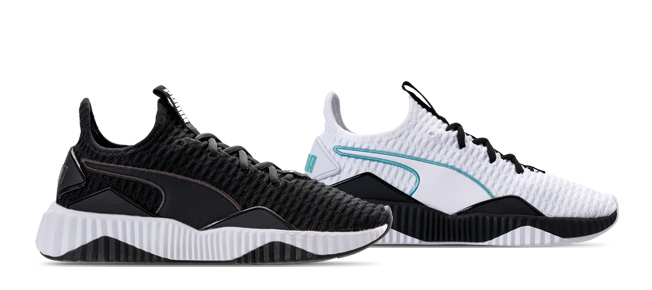 Be sure to check out more of Jade, Nicole and Cache's story on @finishlinewomen. You can now buy the Puma Defy trainer at finishline.com! #WeAreMore
Read Next