Go Fun and Floral With The Puma Suede Classic Embroidered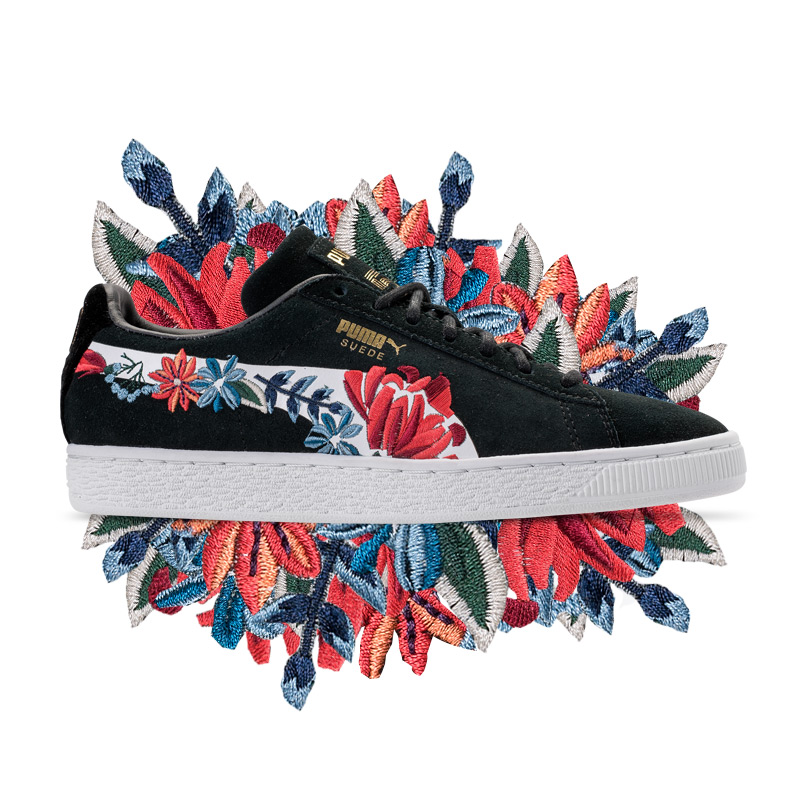 In true spring fashion, Puma is releasing their Classic Suede silhouette with embroidered flowers. A combination of black, white and color all over is giving the warm weather vibes for the season. Along the traditional Puma design on the side is where this style gets it's spring makeover. Intricate, embroidered flowers flow from the middle upper to the heel of the sneaker. The Puma Suede logo sits right above in gold and contrasts nicely with the rest of the colorway. Whether you're planning on a fun festival season or need the extra color in your wardrobe, these casual Puma Suede sneakers are for you.
Get your pair of the Puma Suede Classic Embroidered on 4/5 at finishline.com.
Read Next