@nicolekirkland_ Gives Us An Inside Look At The PUMA x NYC Ballet En Pointe Experience
Hey Everyone! Nicole Kirkland here… stopping by to share with you guys the amazing time I had with Puma at their "PUMA x NYCB EN POINTE EXPERIENCE"! It was a remarkable two-day event that brought influencers together, creating a beautifully-polished environment while simultaneously introducing Puma's new collection.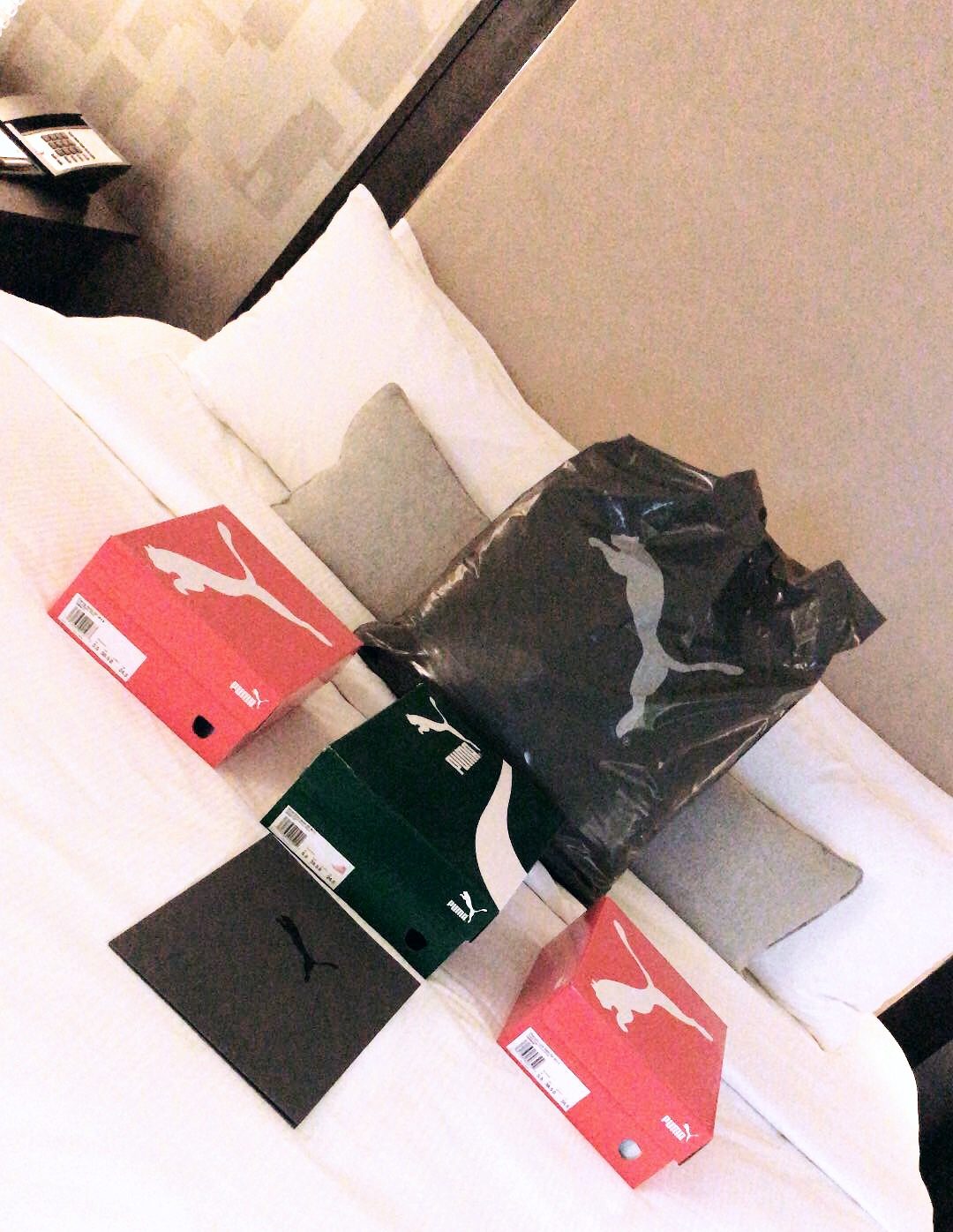 I flew into NY on Sunday excited and ready for the event! When I arrived to my hotel room I was greeted with three PUMA shoe boxes and a HUGE bag of clothes! What an awesome way to start off any week. As I opened up each box I fell more in love with the light pink and black color scheme of the En Pointe Collection. Each shoe was so light and soft, resembling the look of a ballet slipper. Opening the bag, I found clothing in the same color scheme with different textures. The one thing all the clothes had in common were their baggier, almost oversized look, which as a side note; I am completely obsessed with! My favorite article of clothing was the oversized, bell-bottomey, high-waisted sweat pant with two pink elastic drawstrings and a precise pink stripe down each leg.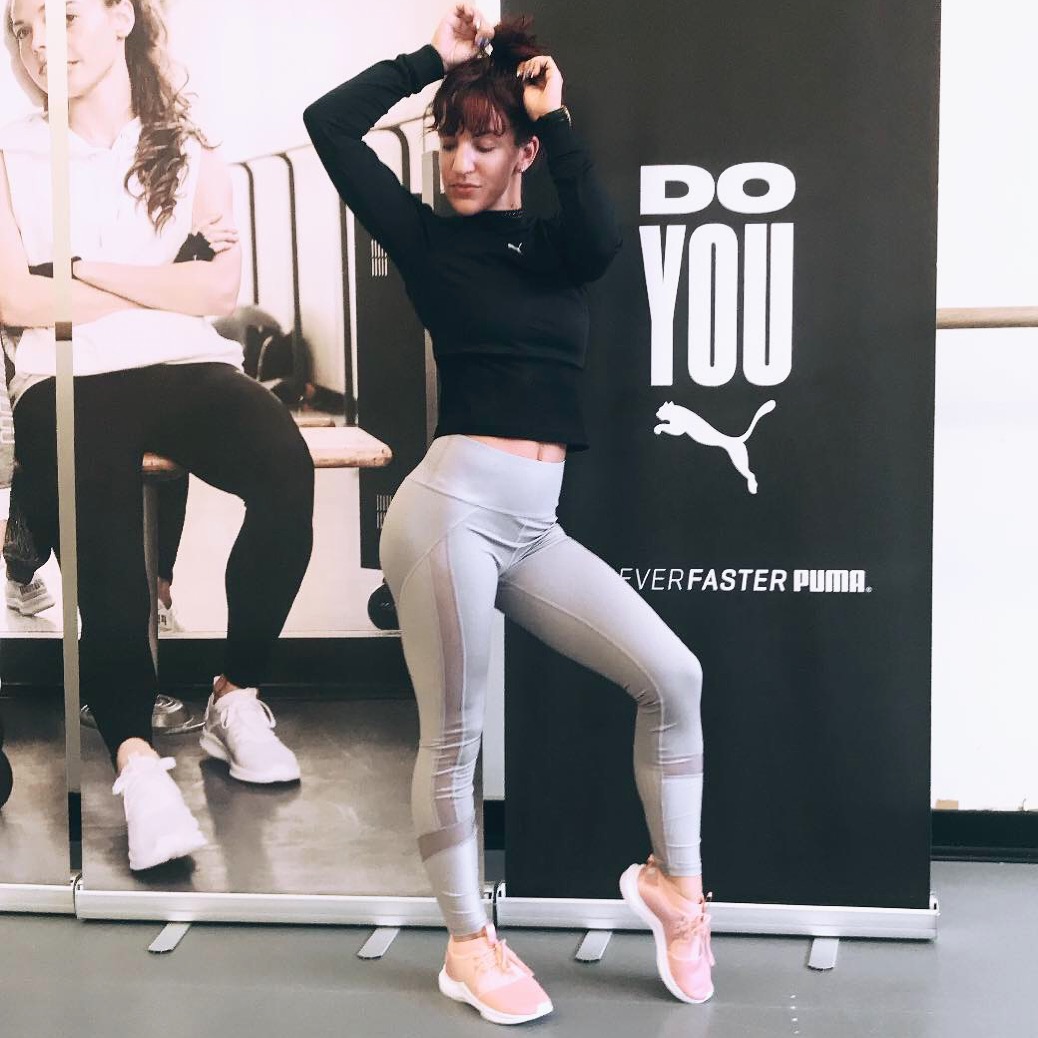 Monday morning the event was in full swing. We started with breakfast and then a nice, tough work-out ran by Savannah, one of the New York City Ballet's top soloists. The workout was a mix of ballet stretches and strengthening exercises mixed with classic work-out movements. Let me tell you my calves were killing me the next day! The day continued with tours through the NYC Ballet's colorful costume department and a choreography demonstration by principal dancer Lauren Lovette. Lauren is very sweet, humble and talented and I had the pleasure of speaking with her several times throughout this experience. Watching her create a piece of work in about 30 minutes right in front of our eyes was quite remarkable. We finished off the day with some spa treatments and a really delicious dinner.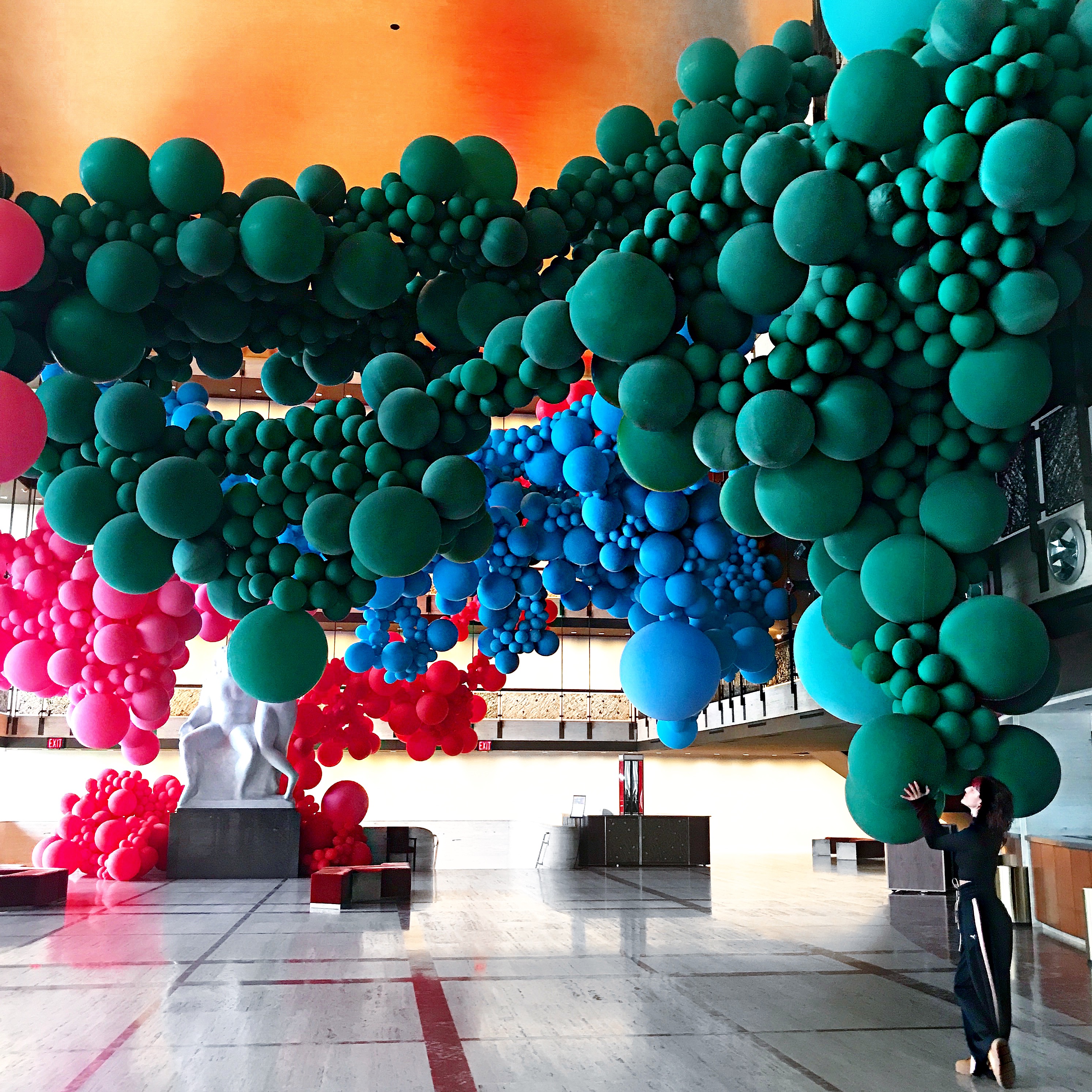 The next day we started off with lunch before heading to the David H. Koch Theater for a stage rehearsal observation. When we got to the outside of the theater we were welcomed with thousands of balloons all over the auditorium. The balloons were different sizes and in big clusters of different colors. It was such a surreal visual. The other influencers and myself spent at least 30 minutes seeing just how creative we could be taking pictures with the balloon art.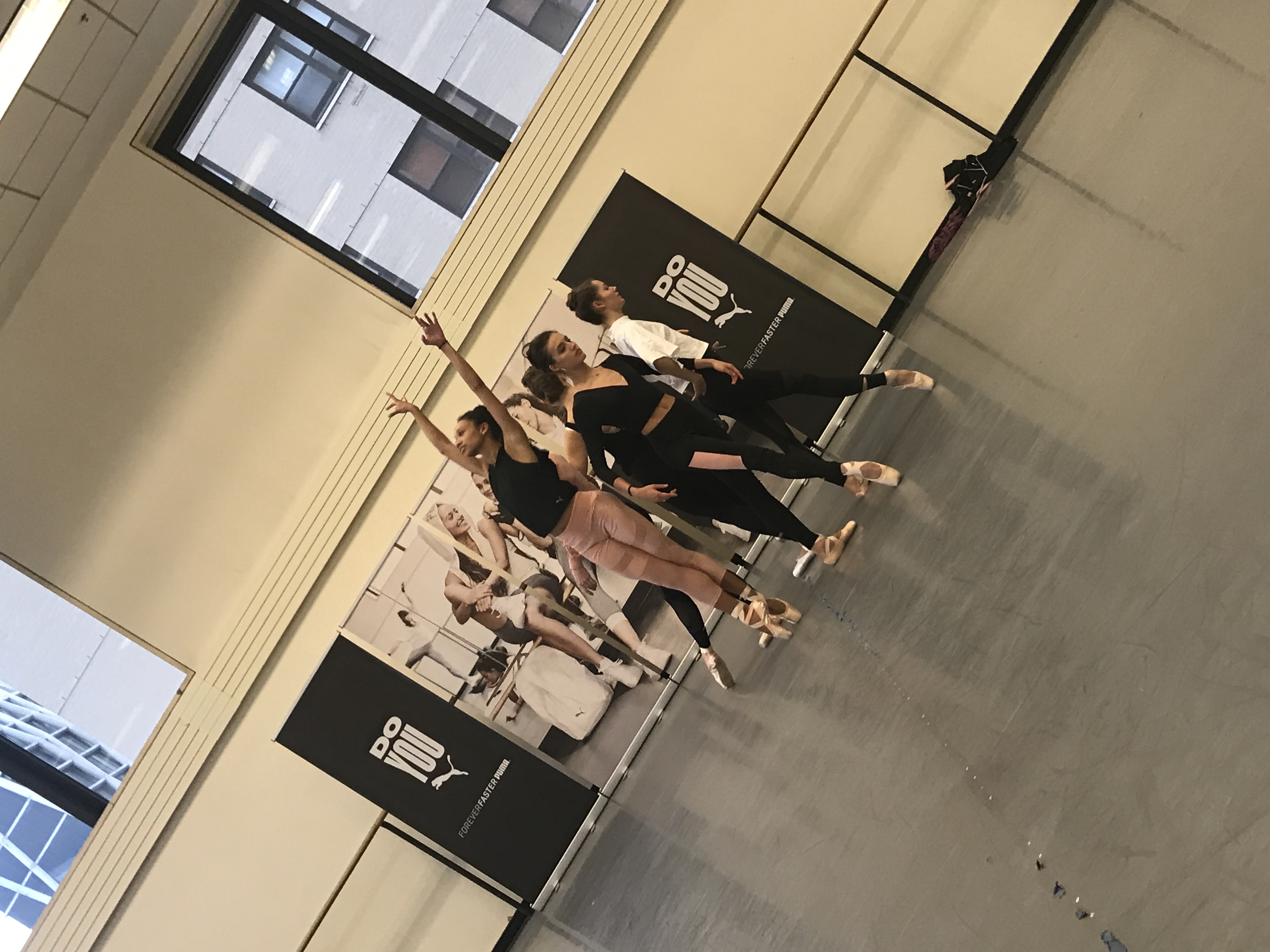 After that we made our way into the theatre to observe a rehearsal. The dancers were on stage in their pointe shoes and pastel colors, and a gentleman dressed in all black was upstage facing them. For the next hour or so we watched the dancers work hard pirouetting and leaping across the stage while the choreographer would stop the music occasionally to give the dancers direction and notes. To be honest, it looked exhausting and this was only a rehearsal!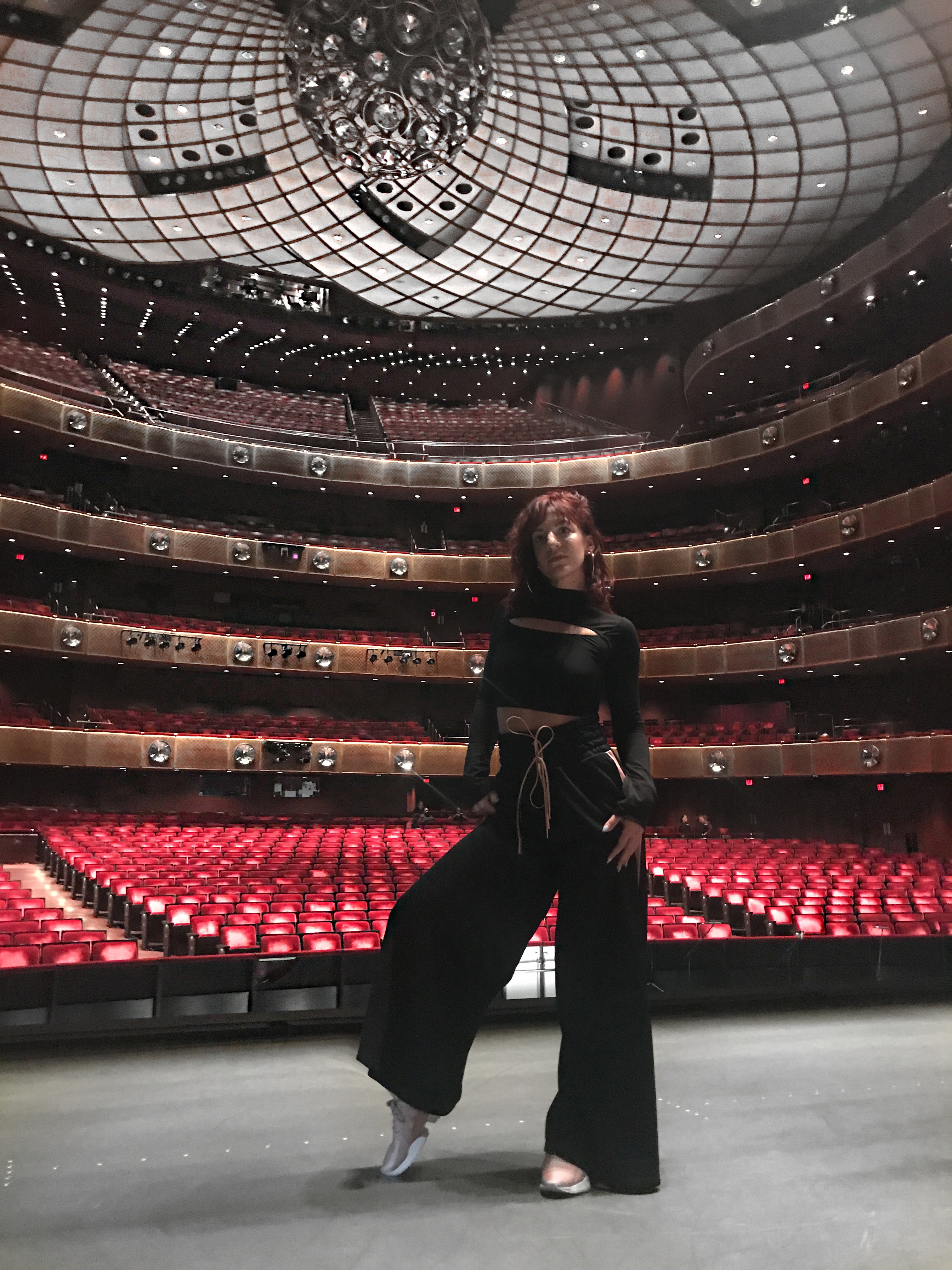 After, we went back to the hotel to get ready for the actual performance! We all got dressed in our Sunday best and then headed back to the theater. Before the show started, we got a backstage tour of the theater along with a make-up and pointe shoe demonstration. The demonstrations were intense. Did you know a pair of pointe shoes only last about a week? That's a lot of pointe shoes in a year! After the demonstrations we all took our seats to watch the ballet. The ballet was insane! This particular ballet had no storyline, which means the dancers had to really rely on their technique and performance to hold the audience… which I will say they definitely did! Their discipline, hard work and passion in the studio was definitely reflected in their on-stage performance.
After the phenomenal show, we all headed to dinner before ending the night and two-day event.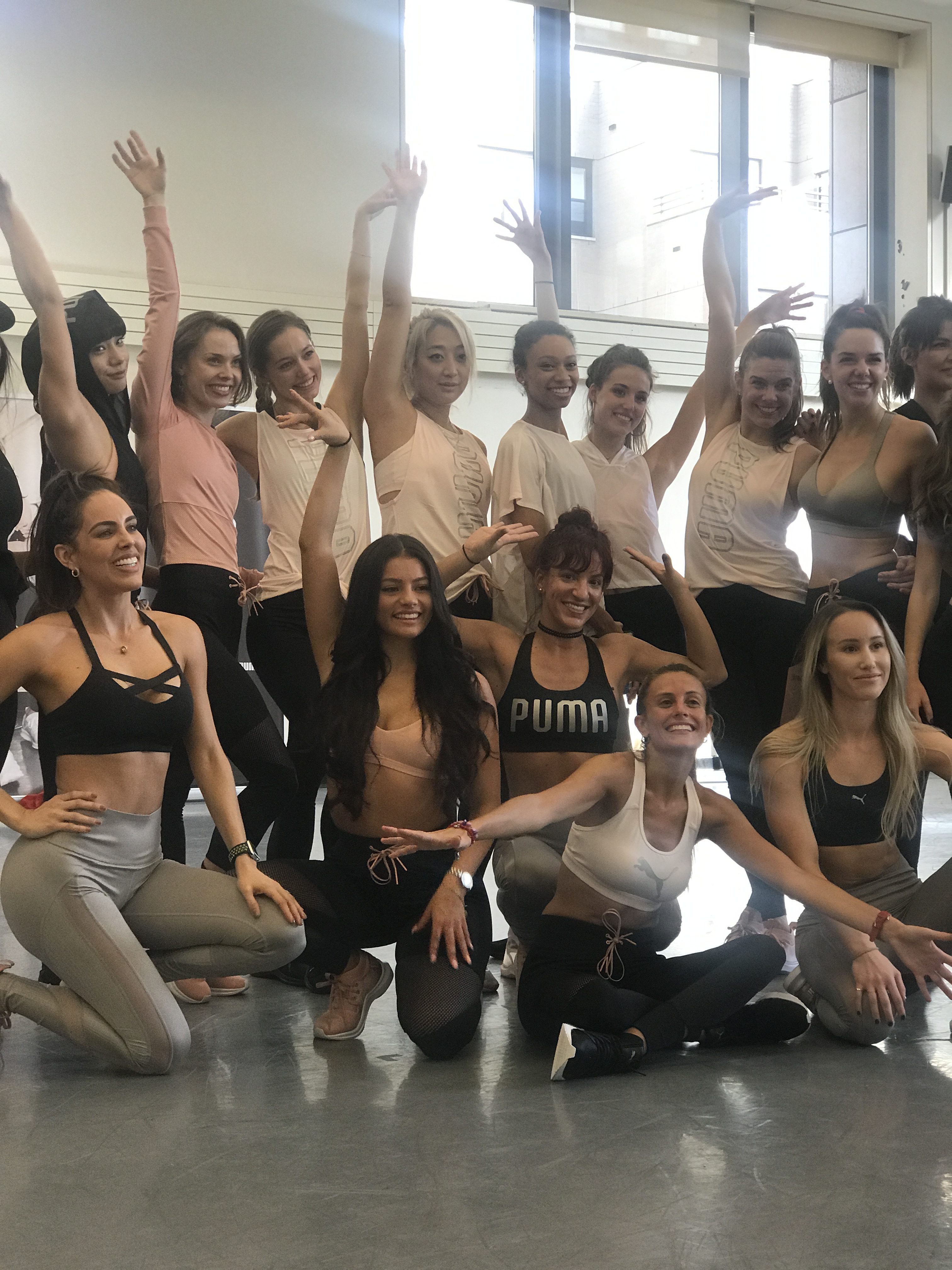 Overall, the "En Pointe Experience" was unforgettable. It was such an honor to meet some of the awesome dancers of the NYC Ballet, and to also get a full look into the life of a professional ballet dancer. Puma did such a great job with this event. It was beautifully done and all the influencers, including myself, were treated like royalty. Thank you so much Finish Line and Puma for bringing me out.
I am telling you all… check out the Puma En Pointe Collection! You will not be disappointed. (:
Read Next