Finish Line Taking Culture and Technology To The Next Level In 2017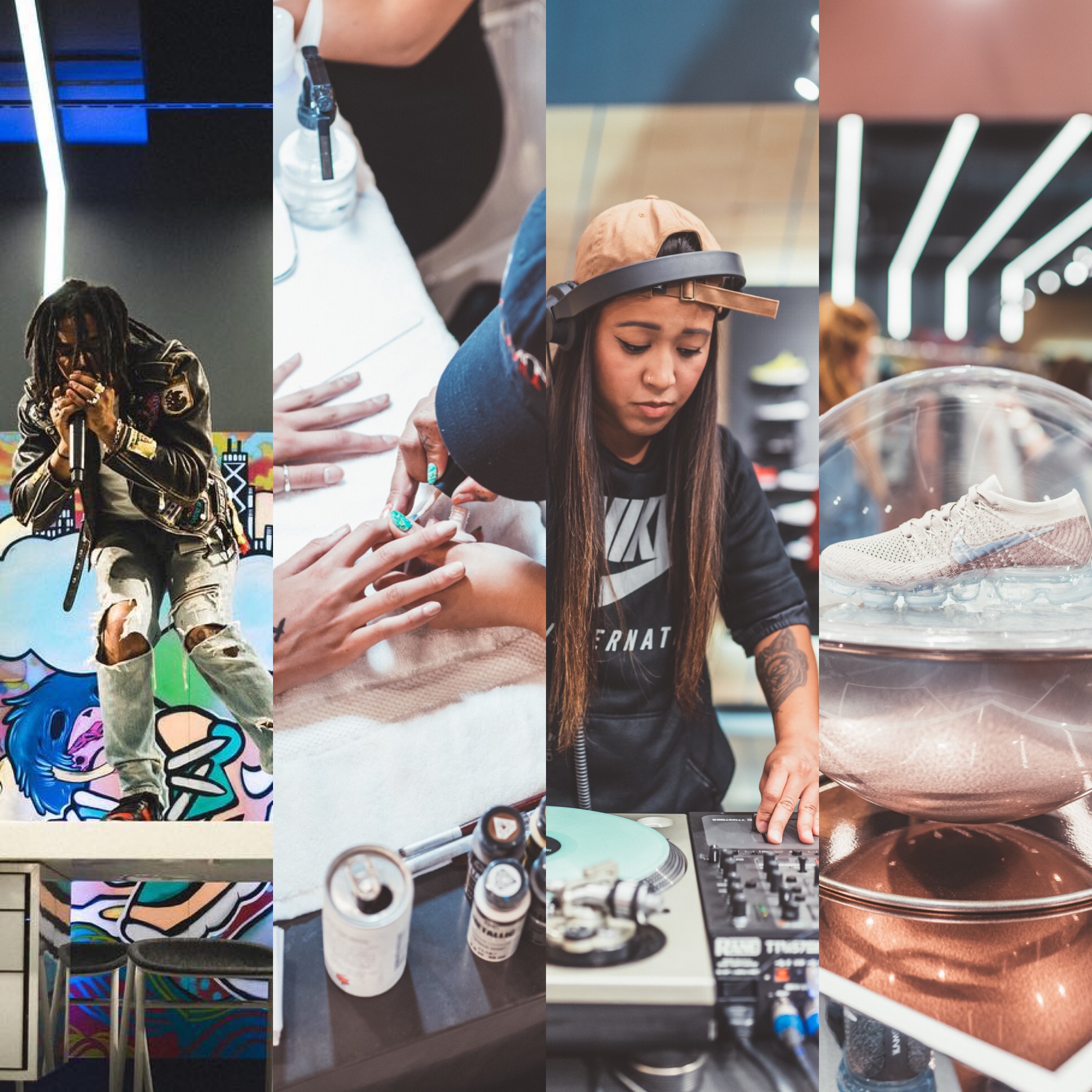 It's been an exciting year for Finish Line. A lot of hype around the hottest sneaker styles, latest shopping experiences and partnerships in the entertainment industry. From music, fashion, technology trends and more, the world of sneakers continuously brought major talking points of culture to the forefront and we wanted get right in the middle of it and show everyone how it all goes hand-in-hand. With each Flagship location, we wanted to make it special for that city, so from sneakers to entertainment, each store had it's own vibe.
When we kicked things off in Chicago, it was all about displaying our new technology and the sneaker heritage from the city. The latest footwear and apparel had everyone standing by and with a performance by Vic Mensa, the night evolved quickly. We also hosted Nike's Air Society Women's Night at this location and had the best time entertaining shoppers with drinks, a braid bar, nail station and dance class. Chicago is always a great city to reminisce about sneaker culture, so we'll definitely be heading back to Woodfield Mall for another fun night out.
Dave East, Lance Stephenson, Jadakiss and Funk Master Flex all made the opening of our second Flagship store in New York. The night went off with a bunch of sneaker culture moments, a surprise performance by Jadakiss and most definitely shopping moments with the latest style in the sneaker game. New York is swarming with so much tied to sneaker culture that this night really brought the energy up for our store at Roosevelt Field Mall. Definitely gets us excited for the future when it comes to our East Coast store locations.
In October, we opened our LA Flagship store and it brought some of our favorite moments from the year to the a Finish Line floor. Super Duper Kyle brought the place down with his performance and Jacques Slade covered all the latest releases in the first ever Live Finish Line Heat Check. Jason Markk came through with a shoe cleaning station which kept the best of the best in pristine condition. This night definitely showed the potential of all that can happen in one night at our Flagship locations.
Be sure to keep an eye out for events at your local Finish Line store and for now, you can keep up with all the action on @finishline and @finishlinewomen. 
Read Next