Throwback Thursday: D-Miles and Q-Rich
By Drew Hammell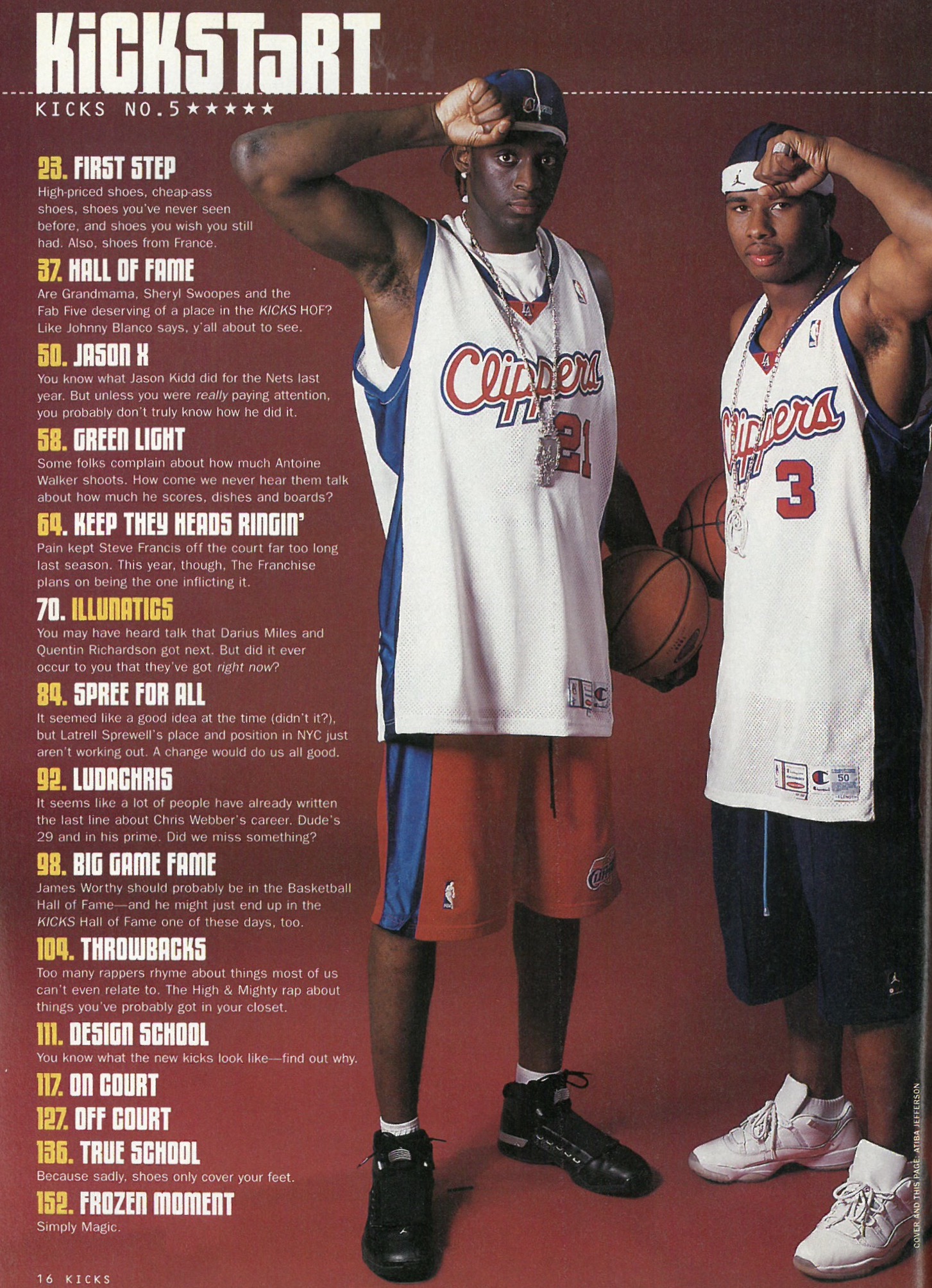 Fifteen years ago, Darius Miles and Quentin Richardson were the fresh new faces for Jordan Brand. They were rocking the early sneaker releases before anyone else. D-Miles and Q-Rich were the trendsetters. They were the influencers. They were so cool, they made the LA Clippers jerseys look good (back then, nobody wanted a Clippers jersey).
"Right now, we're where everybody else in the League wants to be," said Richardson in a 2002 KICKS interview. "They see us with the exclusive stuff, get-it-a-year-before-it-comes-out type stuff. And cats are always trying to holla at us – especially on shoes. It's like, 'Can I get those in (size) 15s?"
The two up-and-coming stars were ambassadors for the Air Jordan XVII, and even had their own Jordan commercial. They were so hyped, a bounty of NBA championships seemed imminent. It was clear that Jordan, who was still very involved with the brand, saw the potential in the dynamic duo.
"For real, it's an honor to represent that man (Jordan) like this. First off, to be hand-picked. There's only a select few that got picked, said Miles. "If Mike picked you to rep, then you must be doing something right. He's the one putting his name on the line. Jordan, this is his legacy."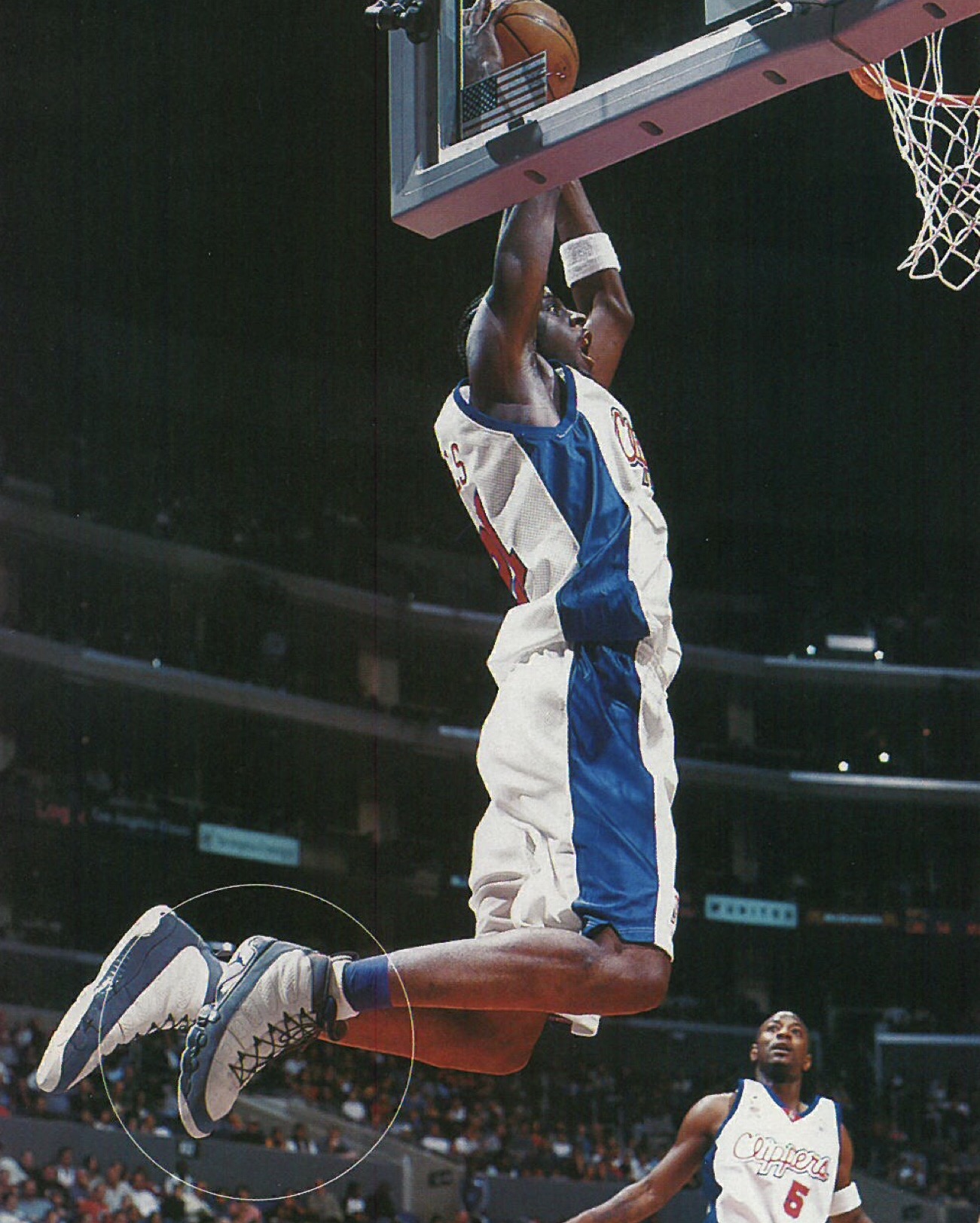 Miles, selected straight out of high school by the Clippers at #3 in 2000, was a rising star – a smaller version of Kevin Garnett. Richardson, a 6'6" guard, spent two years at DePaul before being drafted eighteenth by the Clippers that same year. Along with Corey Maggette, Lamar Odom and Elton Brand, the squad was loaded with talent. Miles and Richardson were promotional gems – their patented double head tap was infectious, and kids around the country started imitating them on the court.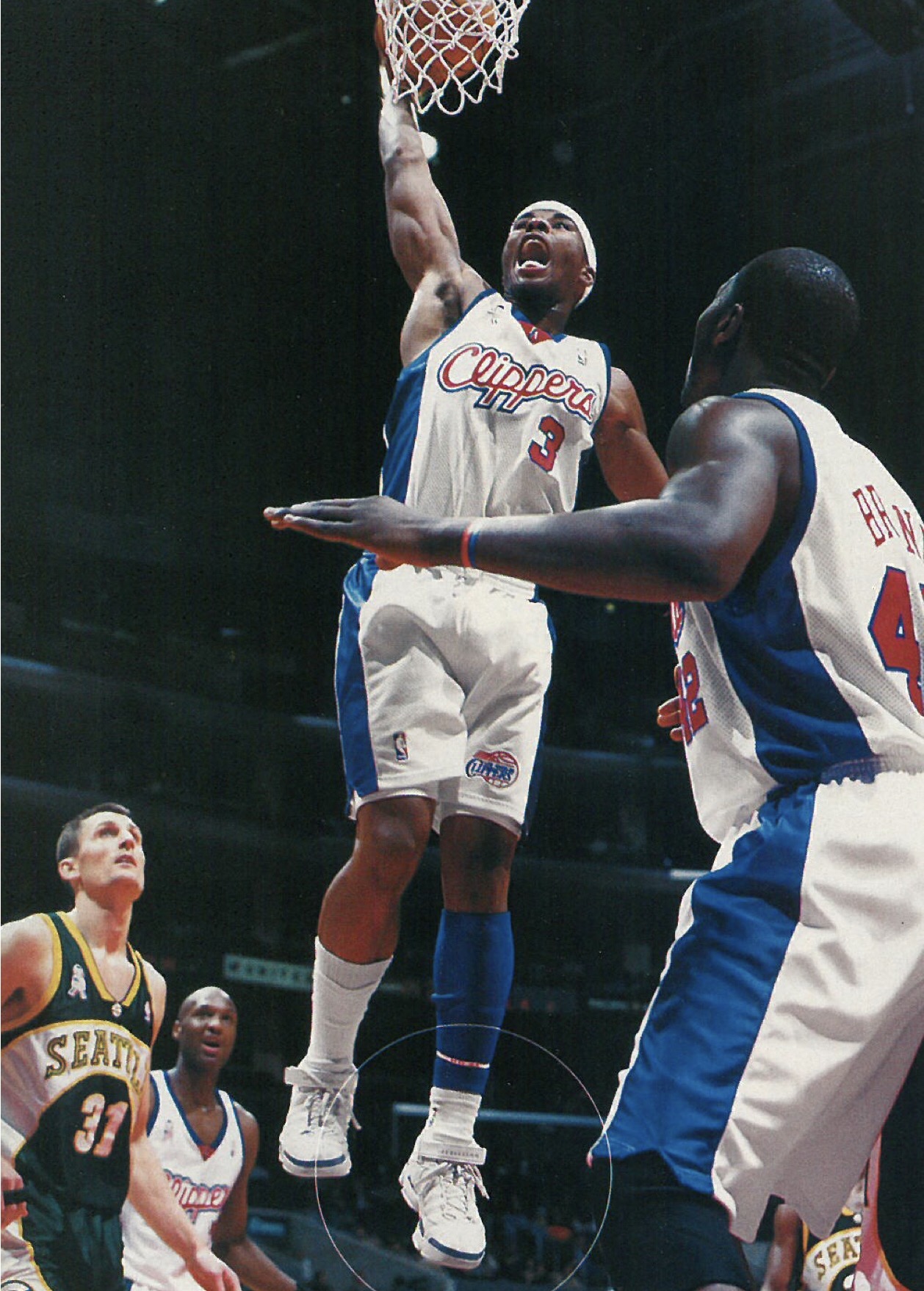 "We are the hip-hop side of the (Jordan Brand) company," explained Richardson. "We represent the nation, the 20-year-old kid that's deep into rap music. We're not like anyone else on the Brand. We know that. Most of the other guys on the Brand, they dress up when they go to games. Not us. We come just like this – Jordan'd out."
Back in the early 2000s, the NBA was in a bit of a transition phase. The younger, flashier hip-hop generation was taking over the reigns from older stars like Michael Jordan, Charles Barkley, Clyde Drexler, and Karl Malone. Miles and Richardson fit perfectly into the mold Jordan Brand was forming.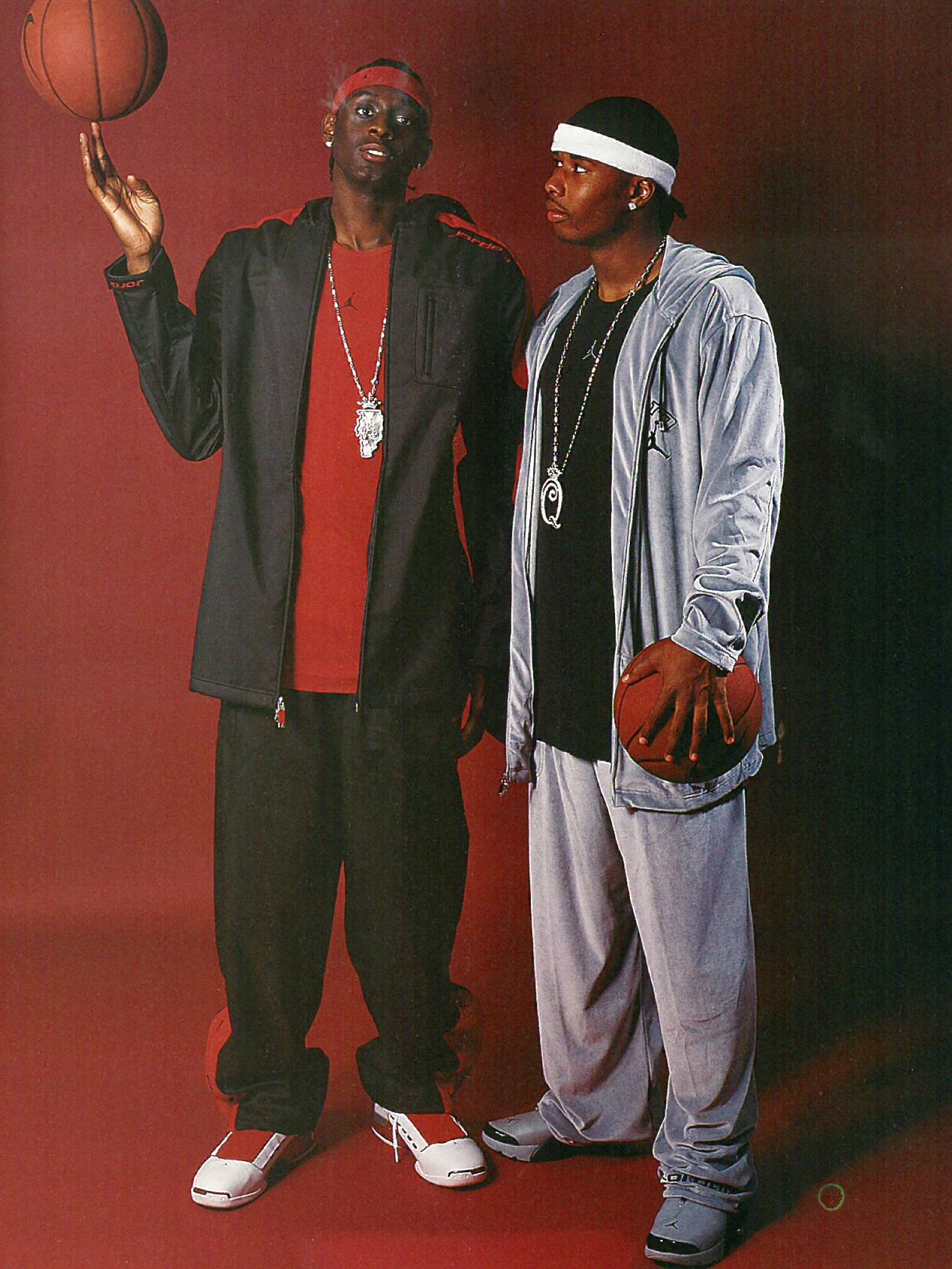 "They (Jordan Brand) show us designs and certain shoes and ask us if we like them, noted Miles. "Should there be changes made? Should they release this shoe in these colors? They know that if we're feelin' it, most of the audience they're trying to reach will feel it. And as hot as we are right now, we need to be doing a bunch of commercials."
Unfortunately, the budding bromance was short-lived, as Miles was traded to the Cavs after the '01-'02 season. Richardson then signed with the Suns in '04 as a free agent. There was so much potential for that Clipper team and the two new Jordan heads, but things just didn't work out. For two glorious seasons, though, D-Miles and Q-Rich made a powerful impact on the League – an effect that is still respected and revered by many fans and sneakerheads today.
All images and quotes courtesy of SLAM's KICKS magazine, 2002.
Follow Drew on Instagram.
Read Next