Throwback Thursday: Sneaker Dads
By Drew Hammell
Dad Life. Dad Bod. Dad Shoes.
When applying the word "Dad" to something, that thing is usually synonymous with being uncool, or lame. "Dad life," for example, is used to describe a man shopping for diapers early on a Saturday morning. "Dad bod" implies being out of shape, with any muscle tone long gone. And "Dad shoes" are sneakers generally seen as those worn by men who worry very little about what's on their feet. They care about function over fashion. Value over style.
It may be worth delving into what dads are actually into sneaker-wise, however. There are plenty of fathers who collect sneakers and put a lot of thought into the shoes they lace up. They also care about the history of sneakers, and what that history can teach their children. These dads are picking up some serious heat, and they are the ones influencing the market. They are the Sneaker Dads.
For most guys, becoming a father affects what they purchase in a major way. A new addition to the family means an adjustment in priorities, with food, diapers, toys, and other expenses taking priority over sneakers. However, it doesn't mean shutting the sneaker collection down altogether. Not by a long shot.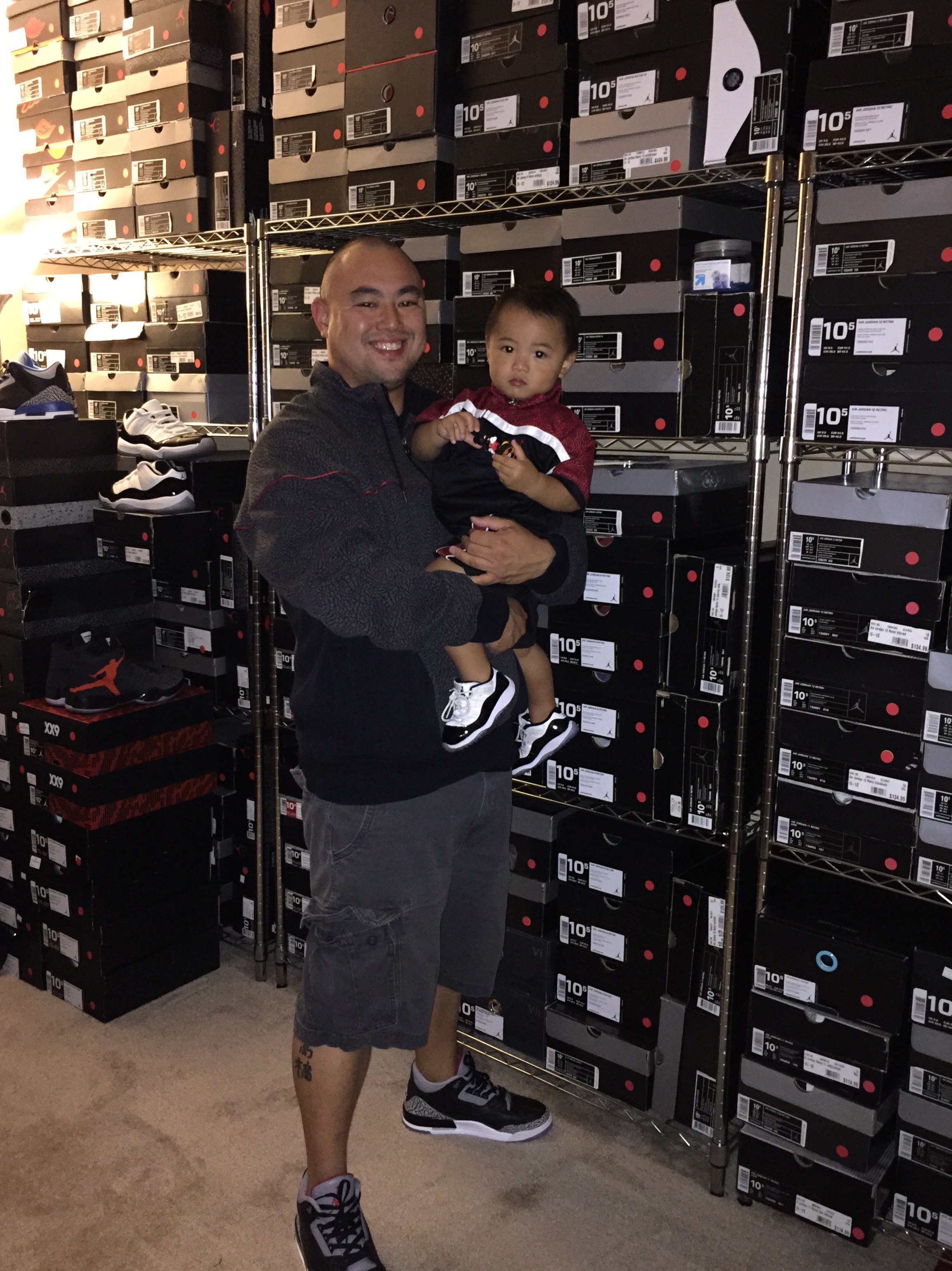 Cory – @ijapino, who resides in Northern California, has a four-year-old son and a one-year-old daughter. He's also accumulated over 1,000 pairs of shoes in the last twenty years. "I've been into sneakers since 1990. I didn't really consider myself a collector until the late '90s, early 2000s when the boxes began stacking up. Becoming a father definitely put things into priority, but I also look at kids sizes now too instead of just mine. My sneaker habits have definitely slowed down since kids. I'm not as spontaneous with my purchases anymore and I don't double up as much as I used to."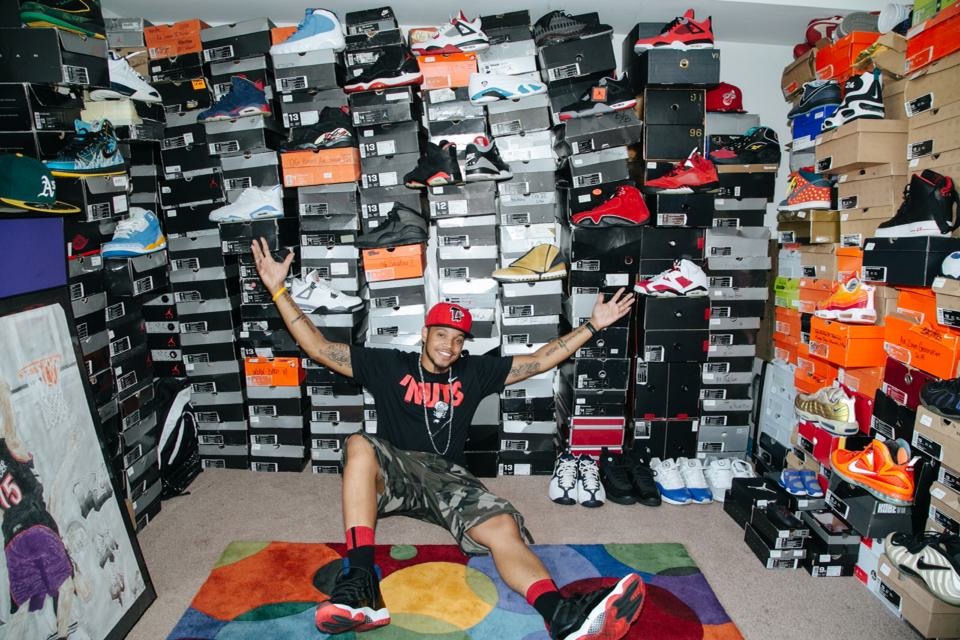 The desire to only purchase certain releases is something that resonates with other dads as well.  "Becoming a father really didn't affect my collecting much, as I had already begun to scale back, but it did make me much more selective over what I purchase now," said Andre – @mr_spotlite_10, who lives in Lansing, Michigan and has two daughters. "I began collecting sneakers back in 2004, although my love for the culture began back in 1996. I don't buy the fringe pairs that I would buy just to have, if I go after something these days, it's because I gotta have it," he laughed. "Overall, I would say having children just helped usher in a new phase of collecting for me. I get a lot of the newer releases for them and stash them for some years down the line, and for myself, I hunt a lot of the forgotten gems of yesteryears, so it's a win-win for all parties involved."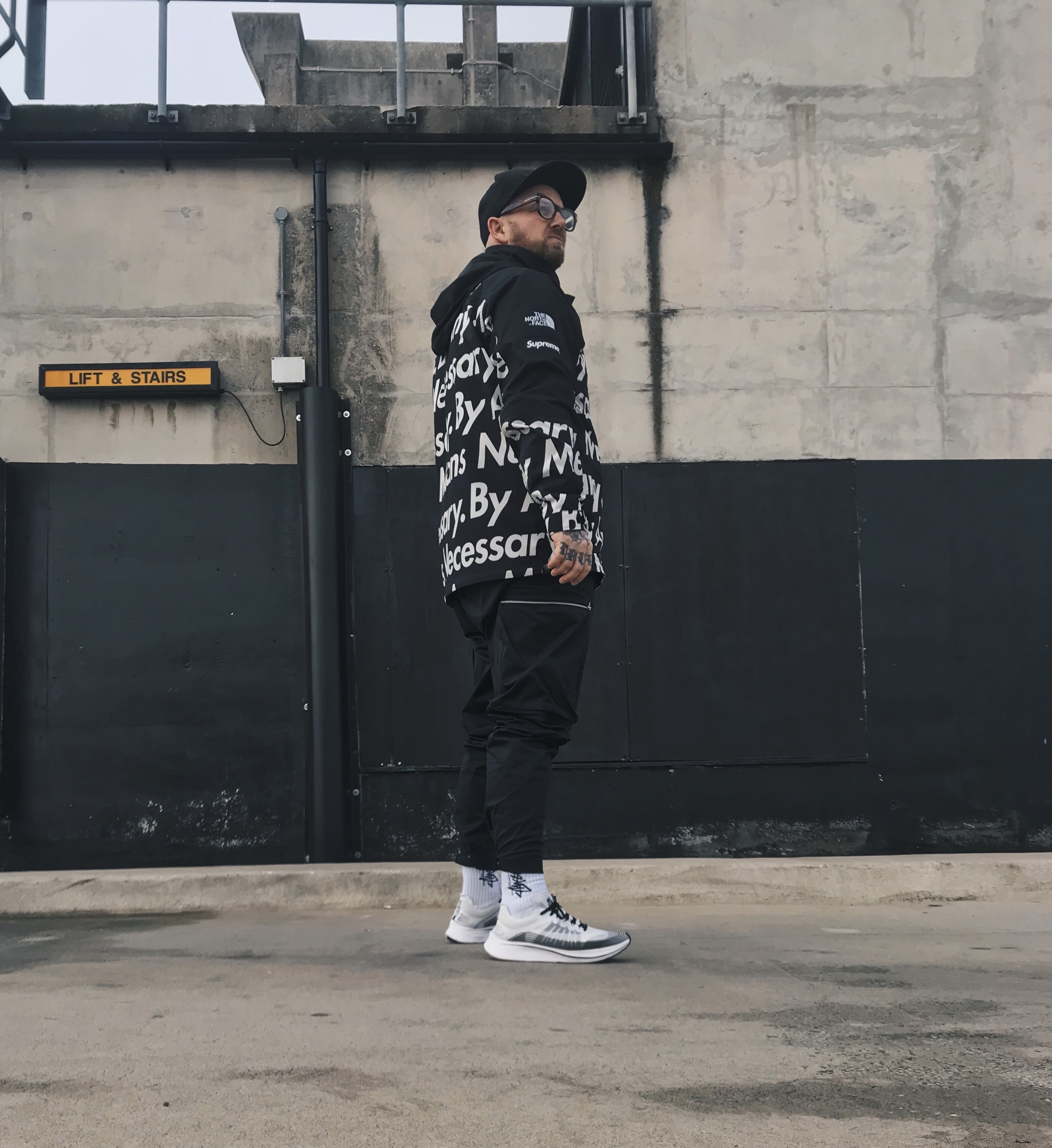 Of course, there is a lot of give-and-take when it comes to parenting and sneaker purchases. For some dads, it can take time to adjust to the whole fatherhood thing. J. Warren – @jwarrenjones resides in Leeds, England with his two children and has over five hundred pairs. "Becoming a father meant for a while I didn't have the money to treat myself as much as I used to do but obviously nothing is more important to me than my kids, so it took a back seat just for a little while, until I could start buying them some kids Jordans! Then it became a family affair. It meant I could share my passion with them."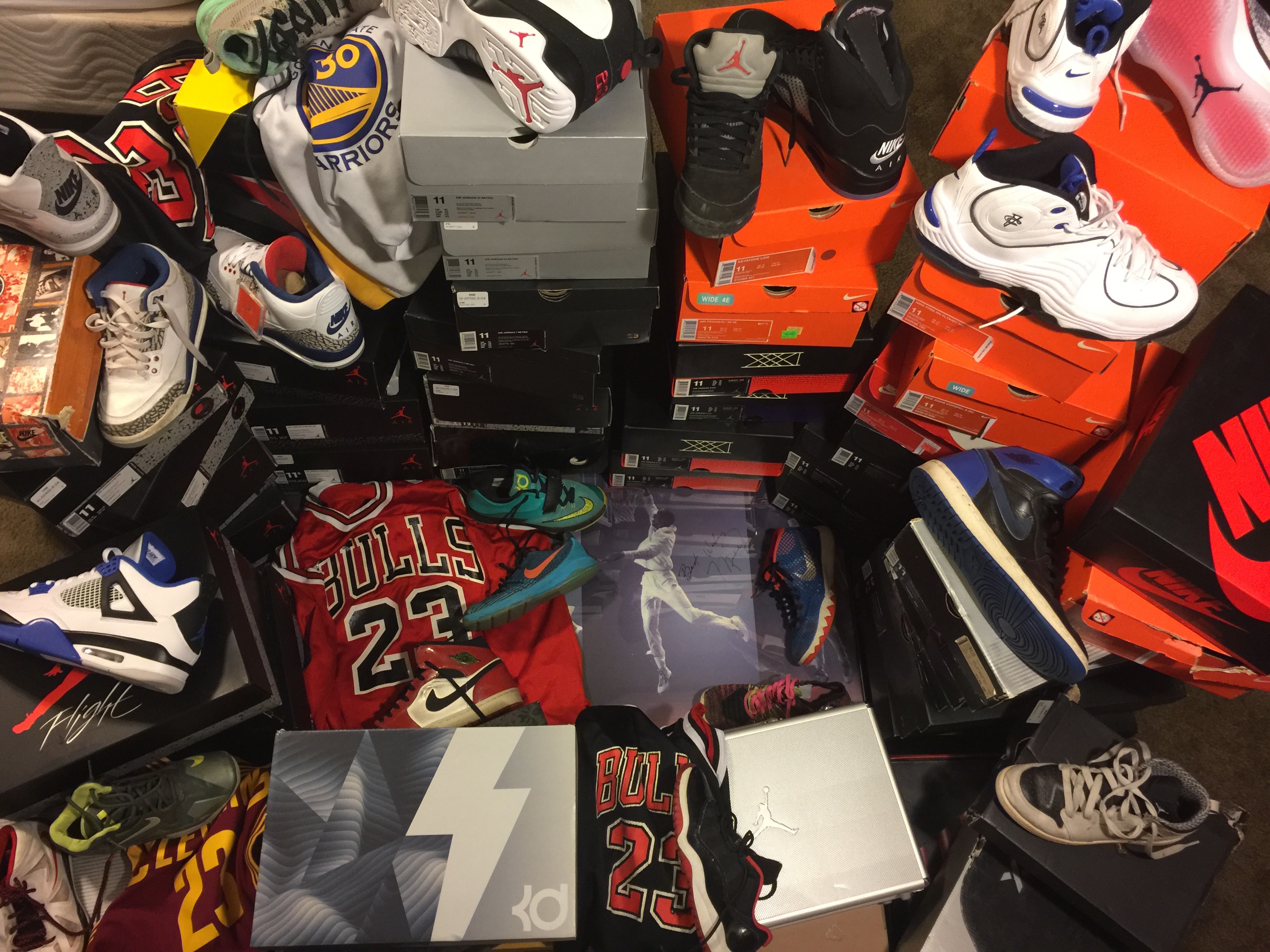 It was the same for Brian – @ogsneakernerd, who lives in Phoenix, Arizona and has three sons. "Actually, it hugely affected my collecting, but not my love. The last Jordan I got was the Air Jordan XXI before I had my first kid. I didn't buy any Jordans or basketball shoes for almost 10 years. With kids, my wife not working, and the recession hitting in 2008, it just wasn't in the cards. I also felt like I needed to grow up and not be into such 'silly' things. But the passion didn't die, and the cool part was that my boys love kicks too. It's fun to see what they love and why they are into it and see the sneaker game from their eyes."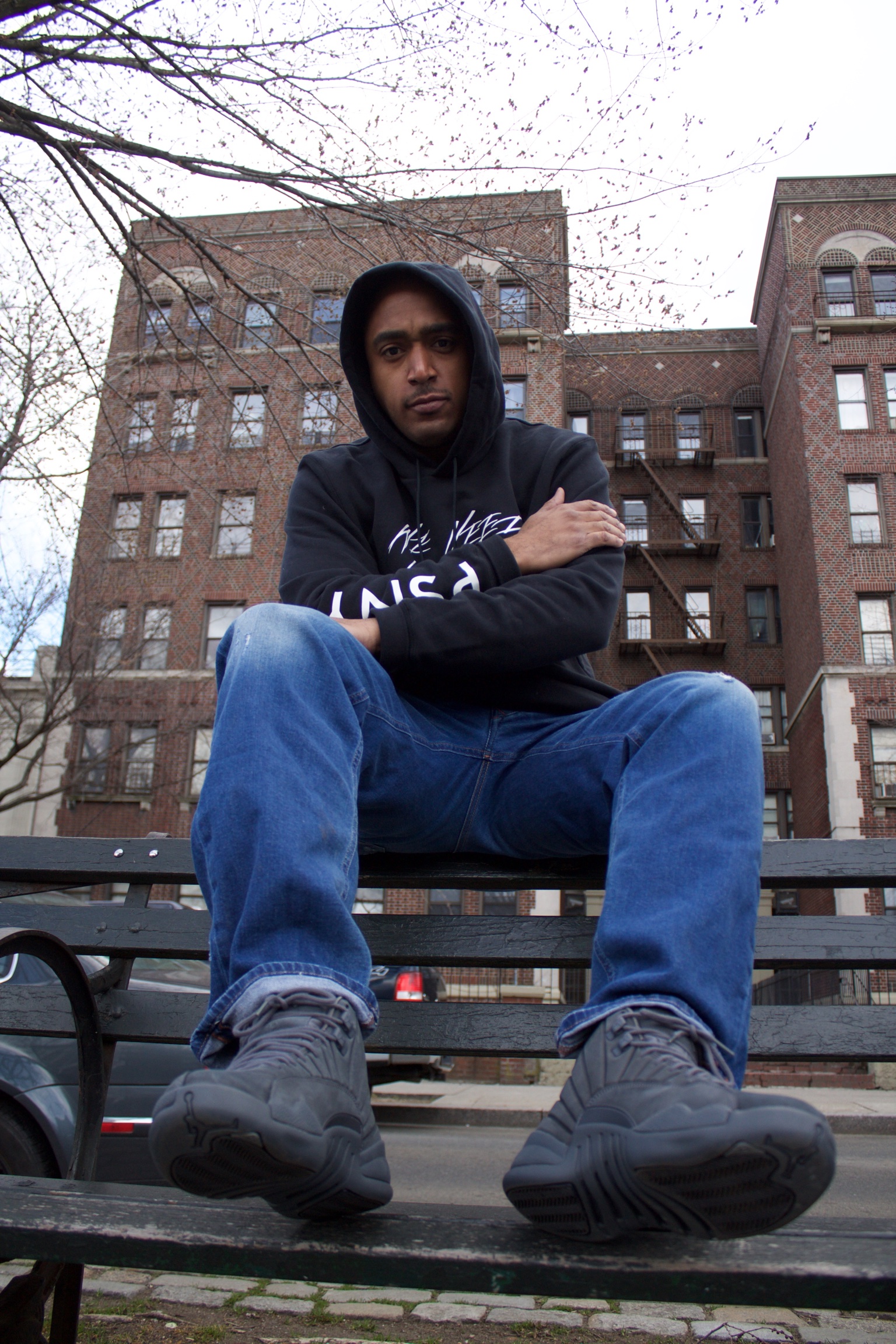 What appears to be the theme for these collectors is that the love for sneakers doesn't dry up once children come into the picture. "I've been married to my beautiful wife for twelve years, and have a nine year old son," said George – @kickgamerickjames, a native New Yorker with over 150 pairs of shoes. "I'm slowly passing the torch and affinity for sneakers on to my son. He has a decent rotation where he doesn't have to be subjected to the same ridicule I did as kid. Nothing too crazy; 3-4 pairs a school year. My wife doesn't want me to get him to many pairs so he's not all about it. We try to keep it balanced."
Balance is the key to building a strong sneaker collection and maintaining the welfare of the family. It's easy to become immersed in the sneaker game and go for a new release every weekend. That's not reality, however. Sneaker collecting is a life-long pursuit, and a hobby that can be passed down to the next generation. All five of these fathers care about their kids more than anything else, but they've also proven that they can still collect and rock the shoes they love. It may be time to redefine the term "Dad shoes."
Follow Drew on Instagram.
Read Next