Reebok and PUMA Grab Ariana Grande and Selena Gomez for Latest Brand Partnerships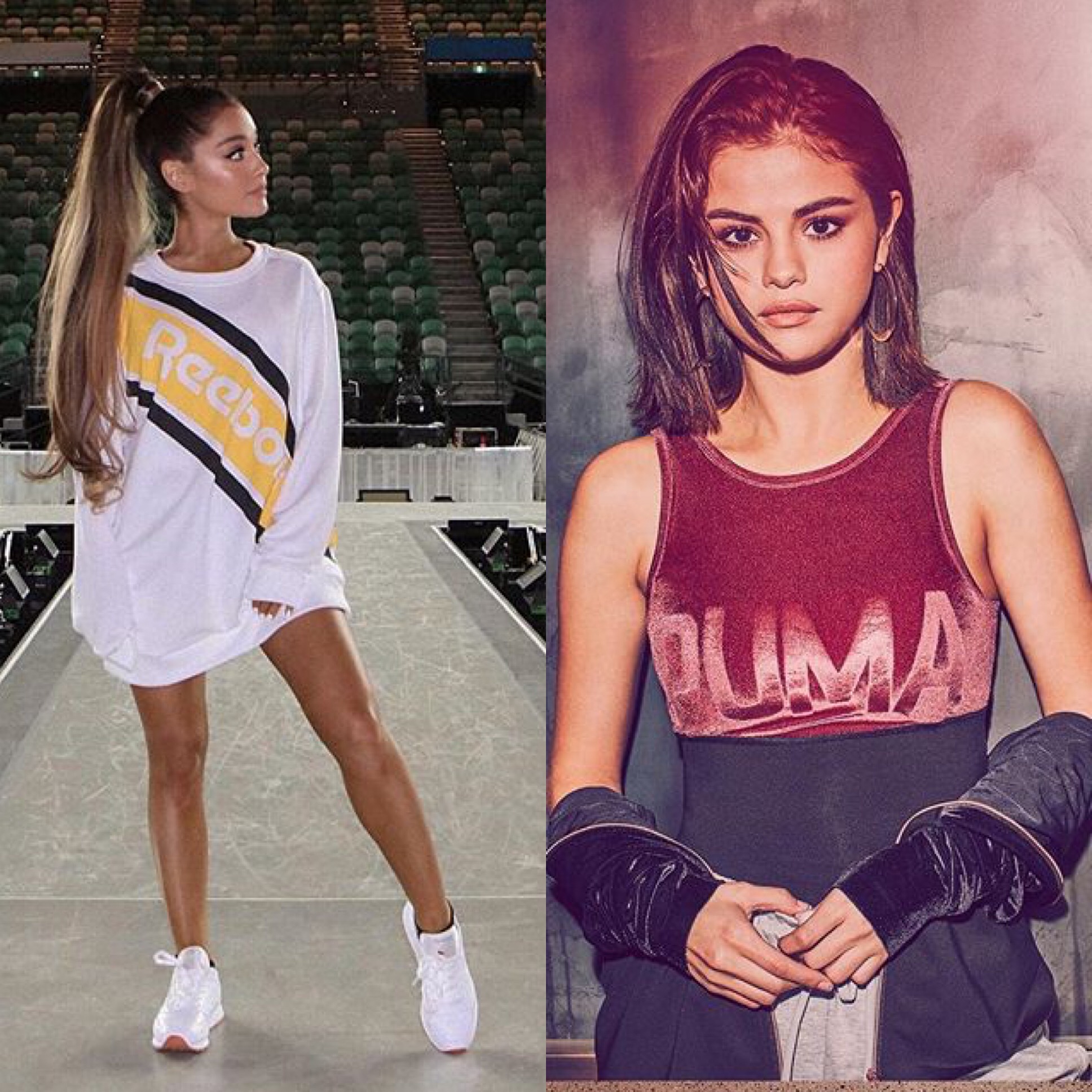 It's no secret that celebrity brand endorsements remain one of the most successful ways to engage with customers. Continuing to support their names alongside A-list celebrities are sport brands. Just last week, Ariana Grande showed off her new relationship with Reebok and this week, Selena Gomez made things official with Puma.
One of the most successful ways a brand can work with a celebrity is aligning the icon with the audience. For Ariana Grande, Reebok is a perfect addition to this singer's superstar platform. Ariana expressed her love for the brand on her Instagram, stating "I am proud to partner with @Reebok who has the same ideals and beliefs as me and that I hope to instill in my babes. #BeMoreHuman #ArianaxReebok" The latest experience, Be More Human is a movement of like-minded individuals who explore, challenge and test what it is to be human. As an individual who is constantly putting herself out there for the world to embrace, talk good and bag things or just staying true to her artistry, Ariana not only aligns with Reebok's movement, but is a living, breathing billboard for her fans and Reebok's audiences to gravitate towards.

Bringing her look to Puma's already fierce storyline, Selena Gomez was proud to announce her relationship with the brand on Monday. As a celebrity who has experienced every bit of the industry, Selena exudes fearlessness and acceptance for her fans to grab ahold of. Puma, bringing many positive movements to the sport brand table with stories like #DoYou #ForeverFierce and #ForeverFaster, it's relationships like this that make sense to the consumer. As the queen of Instagram with 127M followers, the strength of Selena's fans combined with Puma's reputation of self expression, shows how the relationship aligned before it officially started. Only time will tell with how Ariana and Selena represent the brands in their spotlight, but so far, it seems to be a positive relationship for both parties.
Read Next