All Eyes On The Champion Cropped Coaches Jacket and Jersey Dress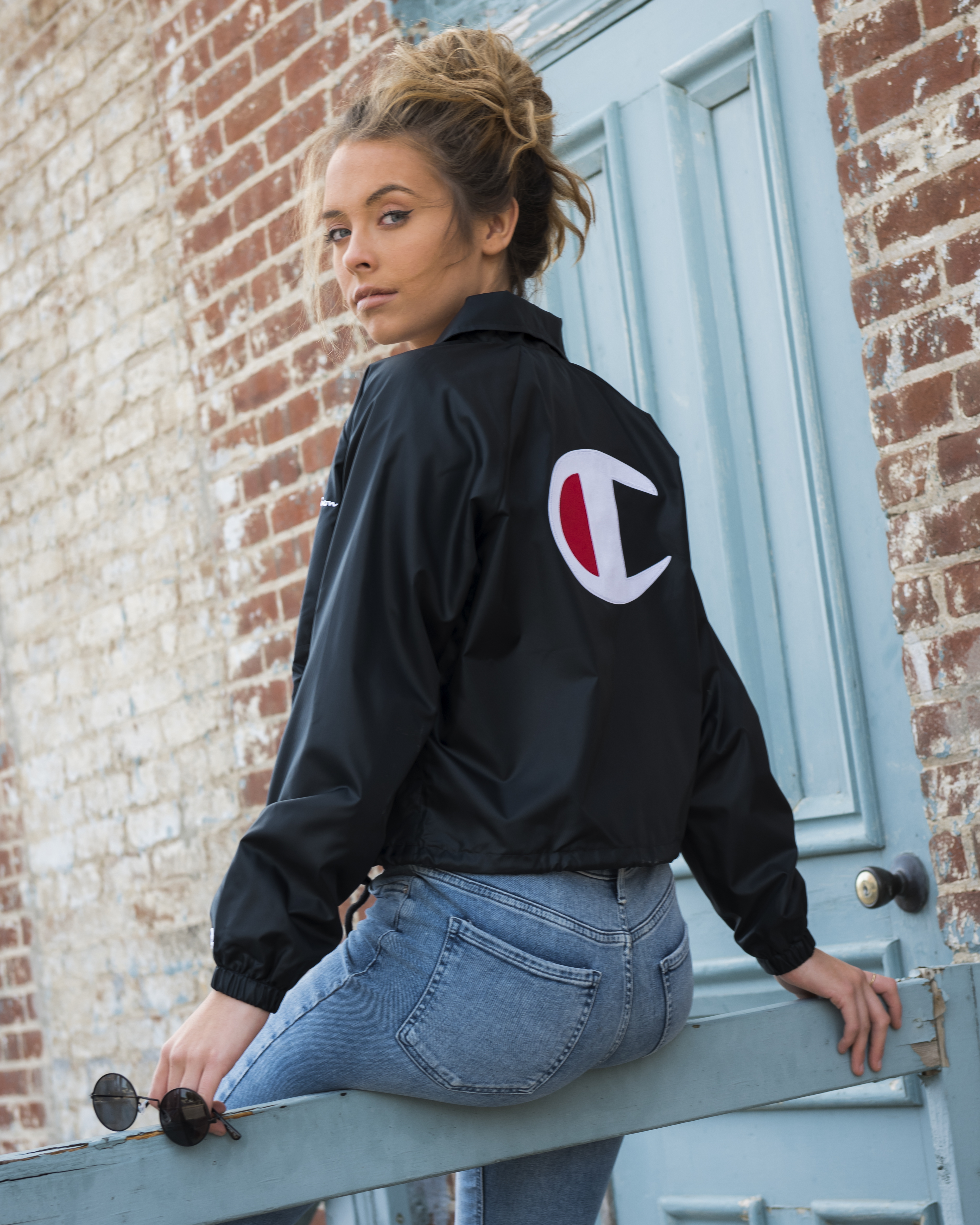 We are absolutely loving these latest styles for Finish Line Women. Rocking that oh so popular Champion logo the ladies love, the Cropped Coaches Jacket and Jersey Dress are a great addition to any sneaker wardrobe.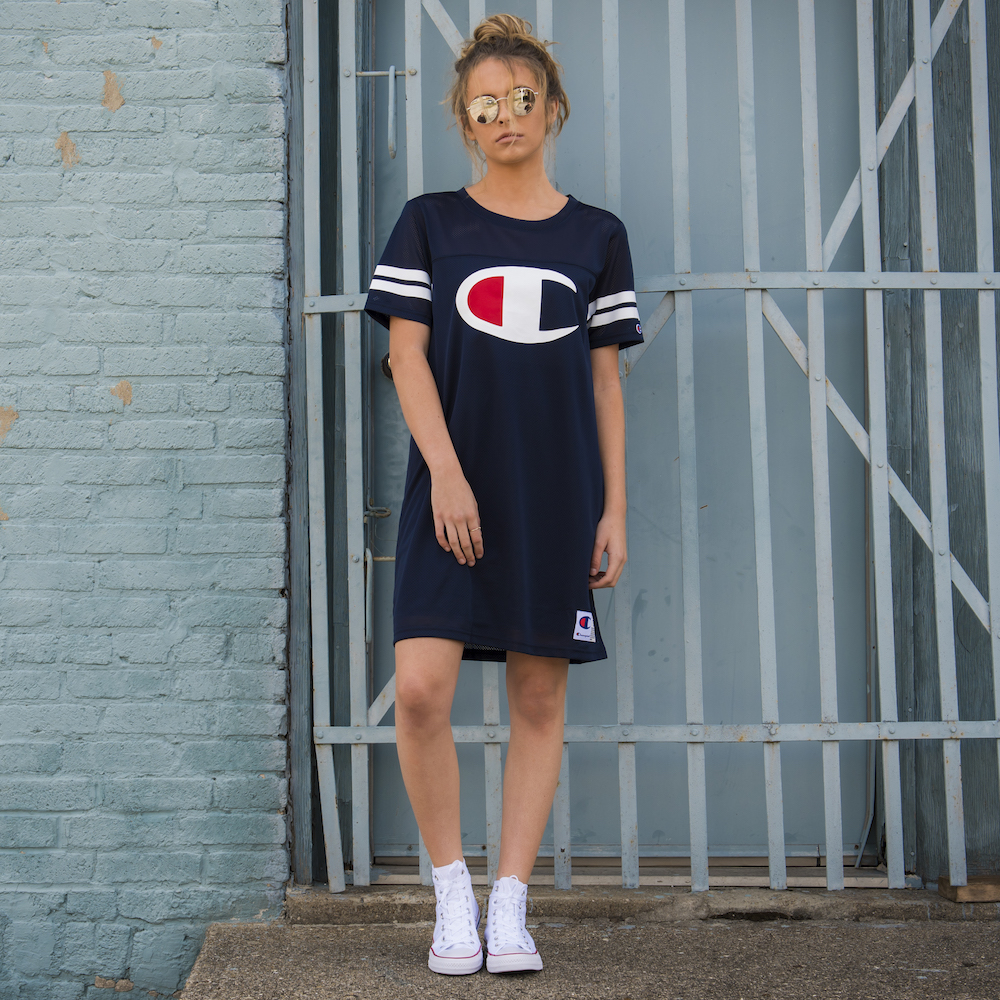 The minimal design helps you pair the Coaches Jacket with more looks than one this fall. Jeans, dress, shorts or leggings, it's the right kind of athleisure for any outfit. At knee length, the Jersey Dress is a great transitional piece from summer to fall. Not ready to stop showing off some leg, but comfy enough to layer under a thicker denim or leather jacket.
One of the best things about Champion clothing is how it's being worn casually and dressed up on the street. The Coaches Jacket  can always be thrown over a cute cropped shirt or tank with your favorite jeans, but if you're feeling more than your everyday sneaker self, throw on your go-to heels and they'll  do the trick for this Champion dress or jacket.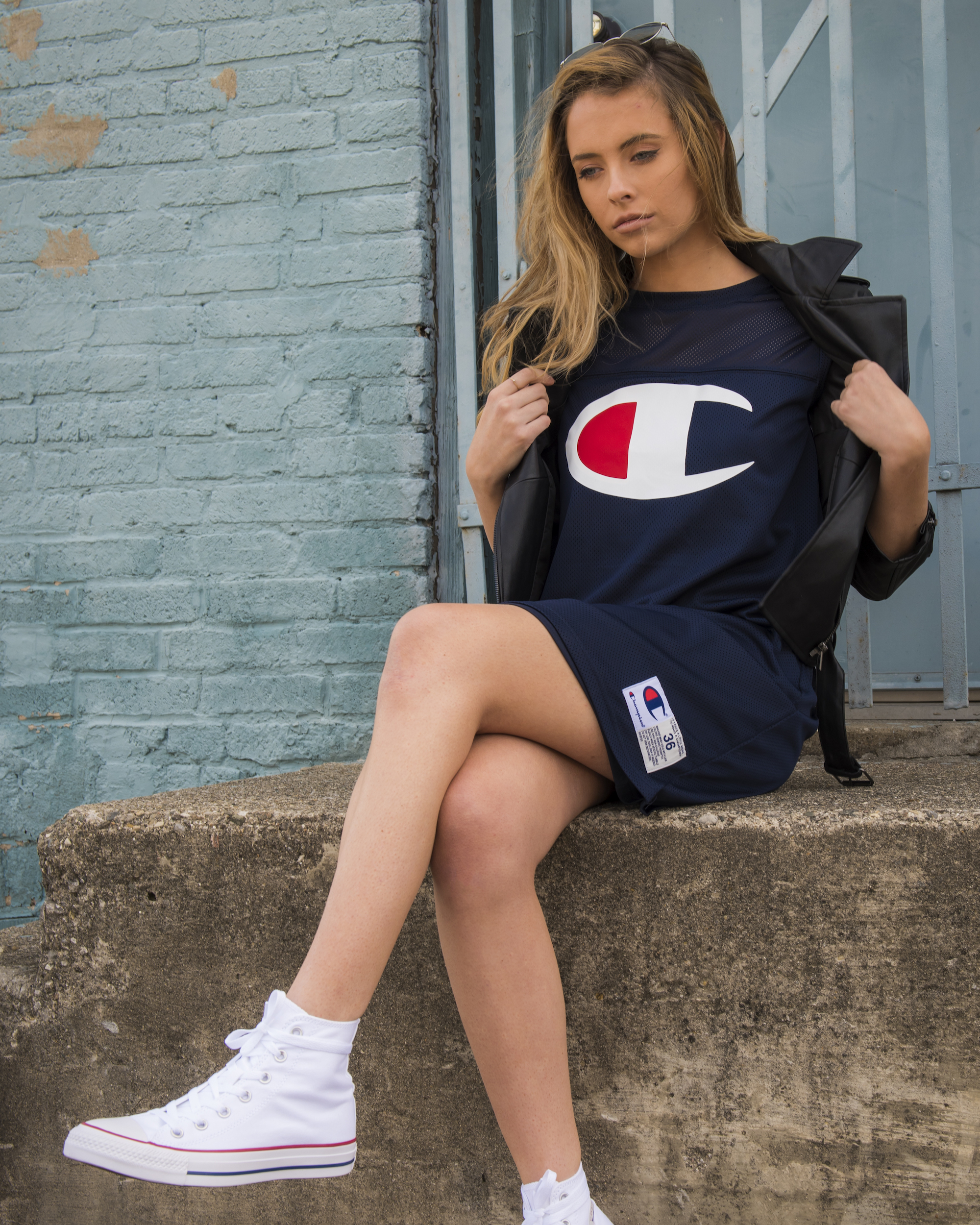 Don't miss out on the hype and check out the Champion Cropped Coaches Jacket and Champion Jersey Dress at finishline.com.
Read Next