Throwback Thursday: Sole Provider
By Drew Hammell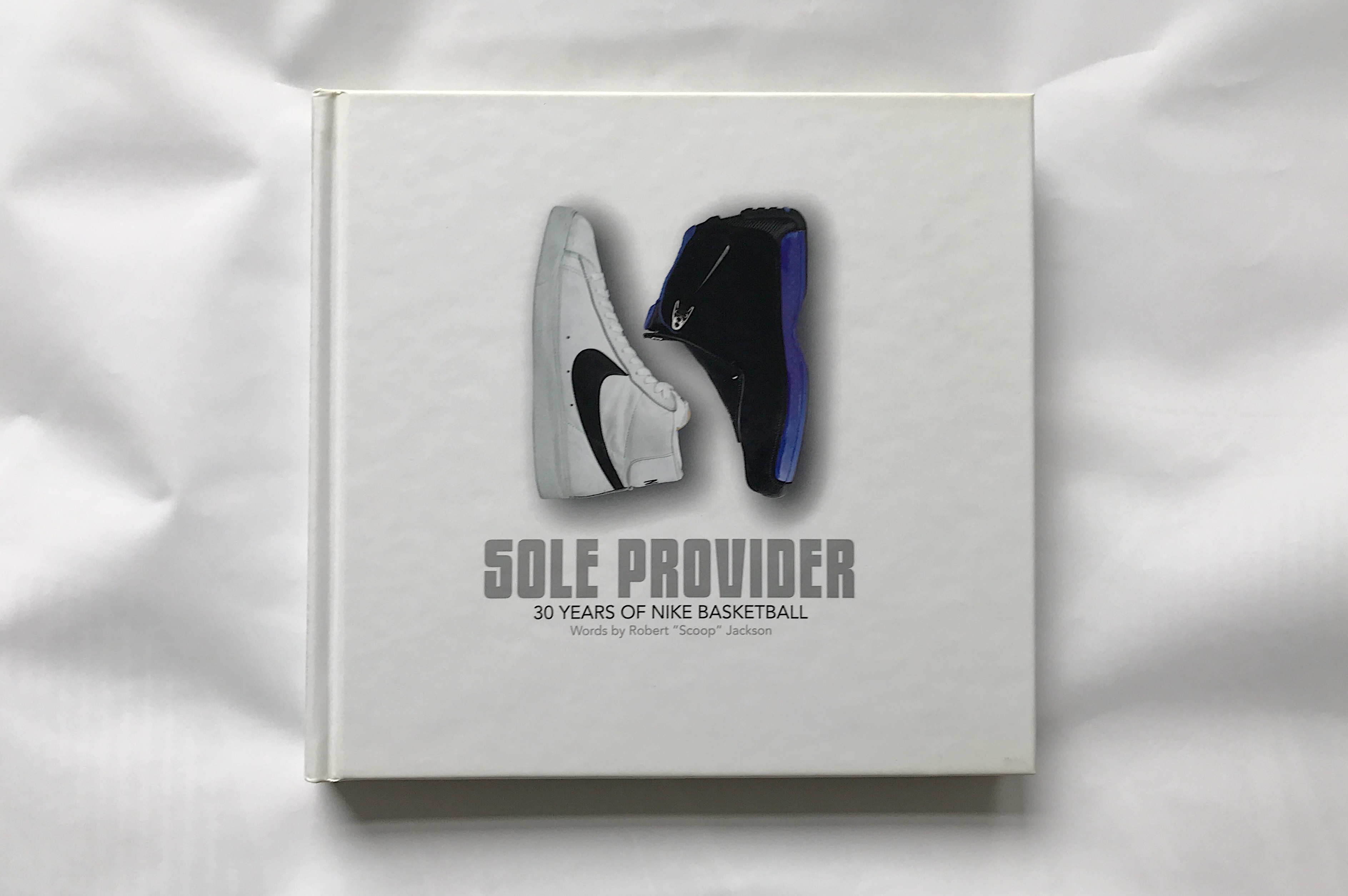 Fifteen years ago, sports journalist Robert "Scoop" Jackson and the folks at Nike decided to publish a book that encapsulated thirty years of Nike basketball sneaker history. They drew inspiration from Nike athletes – from Moses Malone, to Michael Jordan, to Vince Carter. There were old photo shoot images and vintage ads. There were classic posters. There was inside information, like the fact that the Air Jordan XI was initially meant to look like a sock, or that the original Foamposite mold cost $750,000.
All the imagery and information in Sole Provider was overwhelming at first. Page after page guided the reader through a comprehensive history of everything Nike accomplished in the basketball world alone in thirty years. However, putting the book together didn't take that long, according to Scoop Jackson. "It took us a year to do. Concept to cover."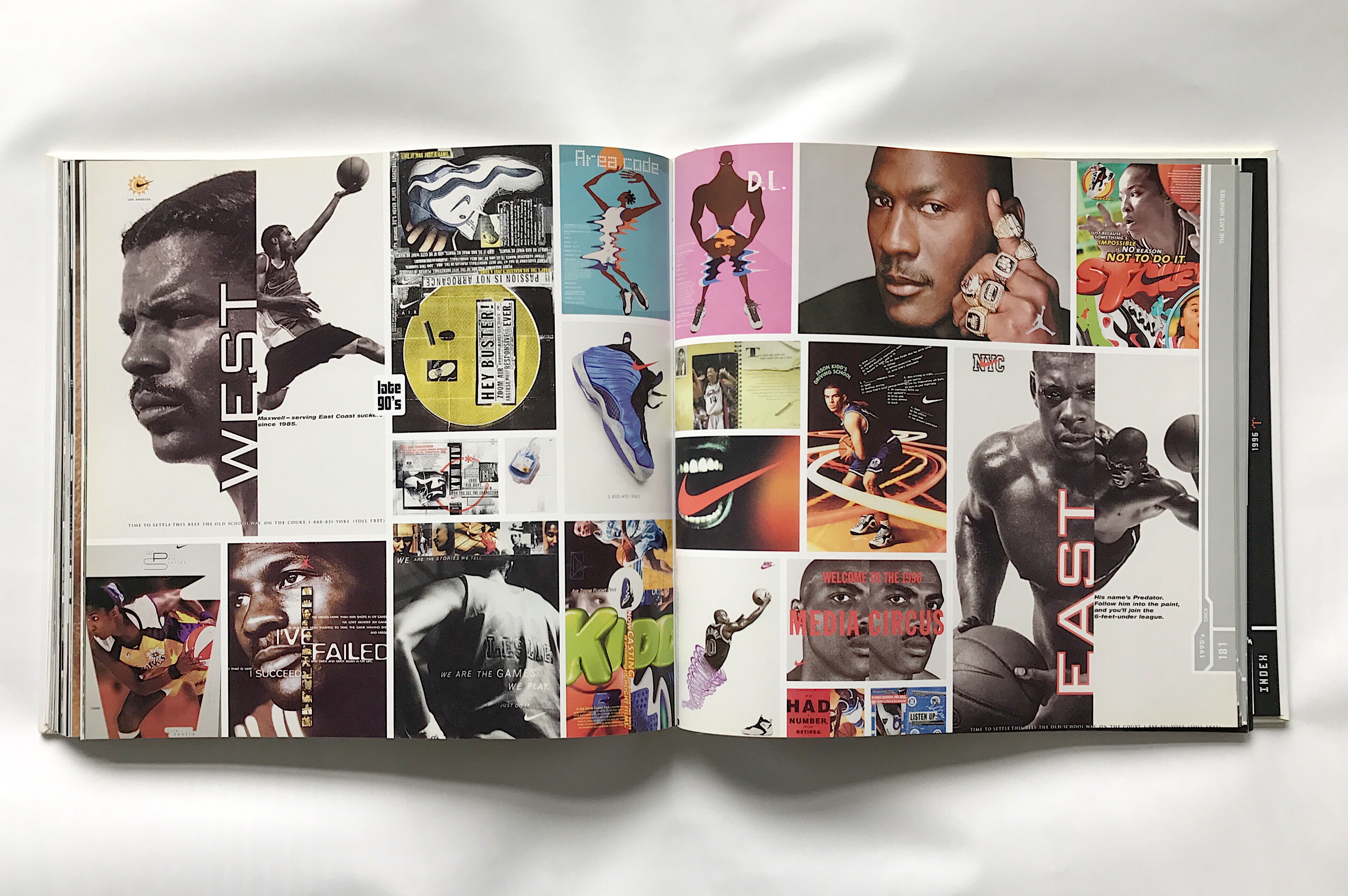 Perhaps the most impressive part of the book was the twenty-four-page chronology at the end of the book – archiving shoes in order from 1972 to 2003. Sole Provider addressed basically every significant Nike basketball shoe – from the Bruins and Blazers of the '70s, to the Air Force Ones and Air Jordans of the '80s, to all the Force and Flight models of the '90s, to the Shox models of the early '00s. The book was threaded together seamlessly, with bold fonts and in-your-face commentaries by Jackson. Each turn of the page took the reader on an adventure of groundbreaking sneaker technologies, and the athletes who made them famous.
At the time, Scoop Jackson was the editor-at-large for Slam, Hoop, and Inside Stuff magazines. Putting a comprehensive sneaker book together in so little time provided plenty of complications for Jackson. He worked closely with Ray Butts, who is currently the VP/Creative Director of North America Brand Design for Nike. When asked about the most difficult part of writing Sole Provider, Jackson had nothing but high praise for Butts.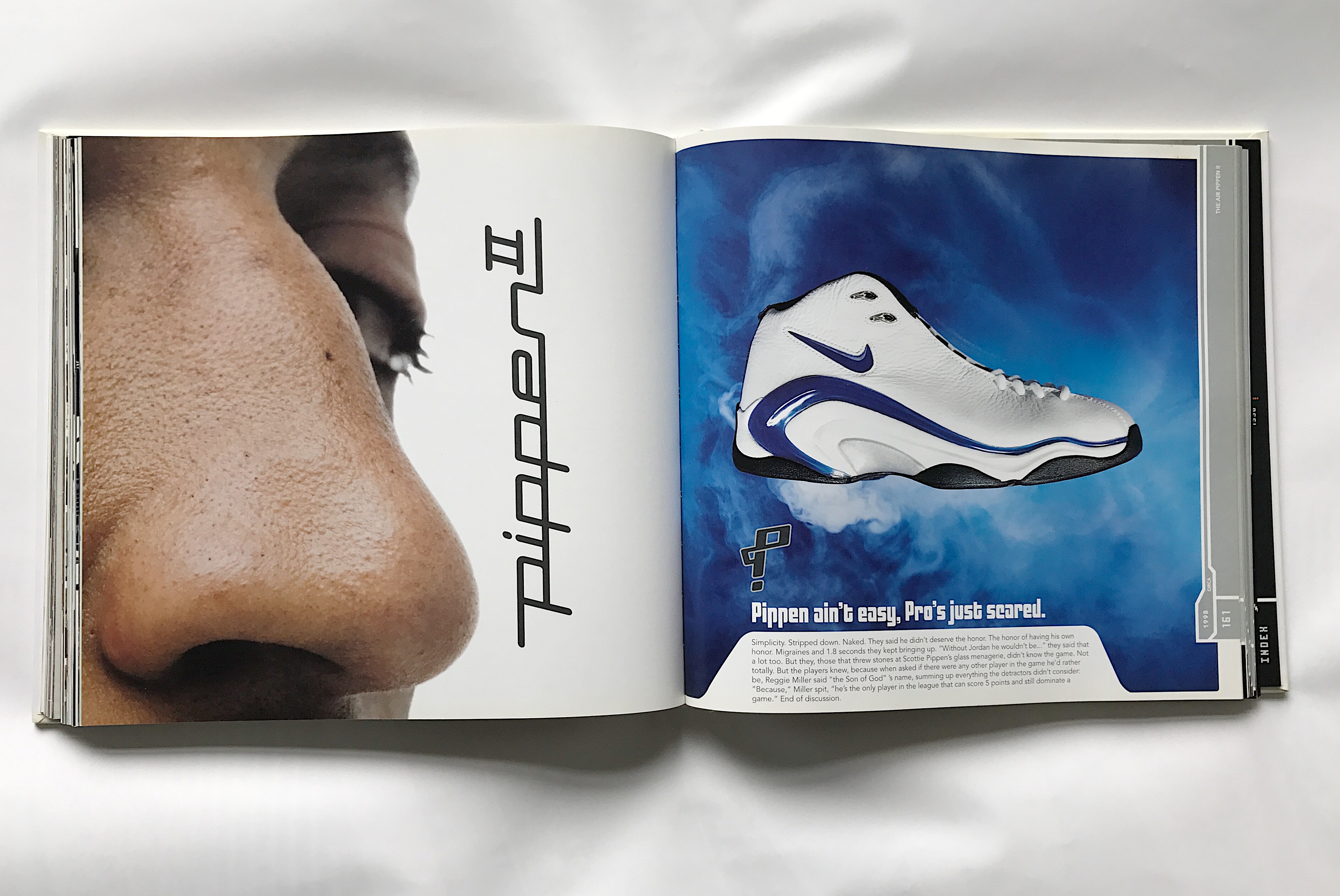 "The most challenging part for me was matching the strength of my words to the images and layout that [Nike] designer and creator Ray Butts was bringing," said Jackson.
"Every day he'd either show me a shot of a sneaker we were doing in the book, or share with a concept he had for one of the spreads and he'd be like, 'you better bring it, because I definitely am!' [Which] he did, and which I feel I still didn't match but held my own to a degree. Ray doesn't get enough credit for the legendary work he did on SP. People overlook his genius. My name is on the book, but really it's his. It was his concept and idea from the get. I just tried to hold my own in the process. Raise my game to his level."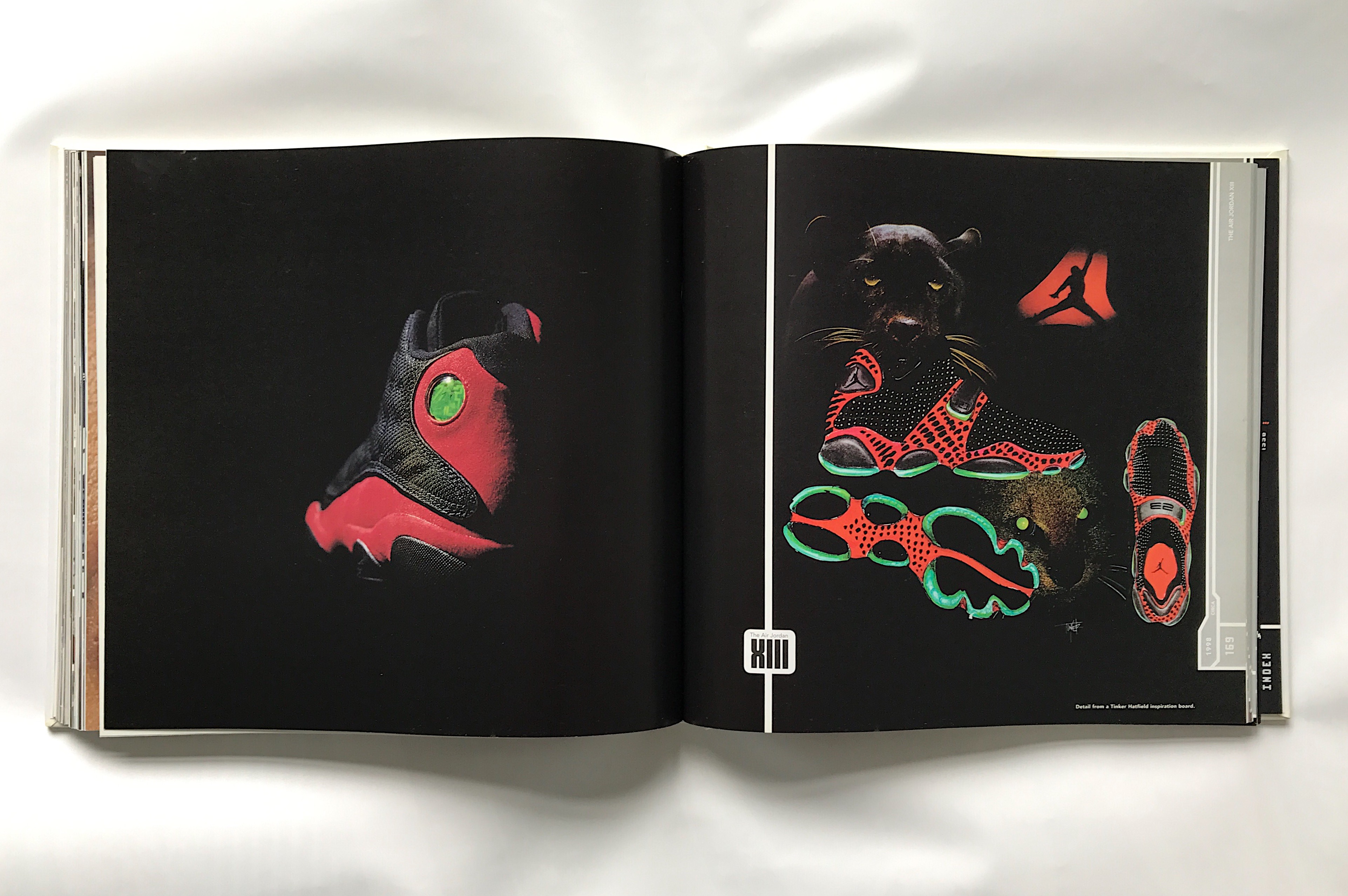 While Jackson admits it was difficult to keep up with all the information Butts was providing, he also enjoyed the whole process. "At the same time, that was the 'funnest' part of doing the book – the back and forth challenge of matching with words what was being put in the book as far as visuals were concerned. It forced me to try to bring out the best or something better than the best I thought I had inside of me. And if you are a creator of content or a storyteller, then that's fun. You live for moments like that. And I've been fortunate enough to have that happen to me a few times in my career."
Over the years, Jackson has transitioned on to other impressive roles, and is currently a columnist for ESPN.com and ESPN The Magazine. Sole Provider continues to be a primary reference book and source of information for sneakerheads searching for older models that may not even be found on Google. The success of Sole Provider raises a big question, though: will Sole Provider II ever release? When asked whether that was even a possibility, Jackson was mum. "All I can officially say about an SP2, is that we are in deep discussions," said Jackson, smiling.
Sneaker lovers around the world will just have to wait with bated breath.
The above quotes have been edited for clarity.
Follow Drew on Instagram.
Read Next