#WeAreMore: Highlighting adidas Style, Music and Tour Life with Ella Mai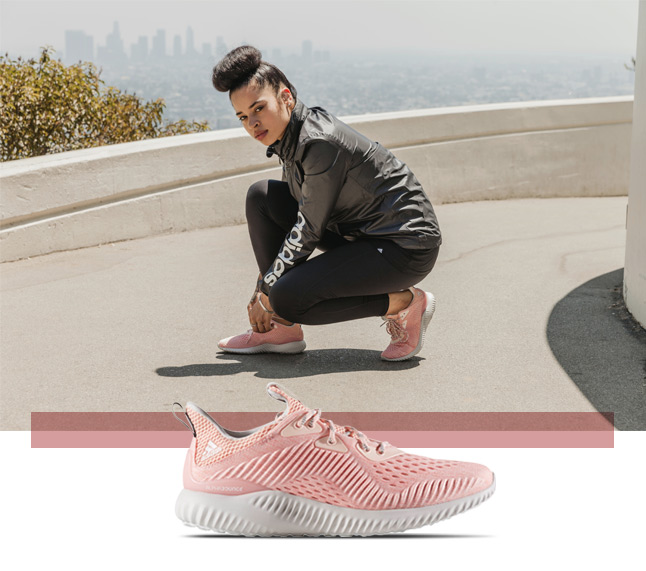 Ever since she was a little girl, 22 year old R&B singer from London, Ella Mai wanted to be on stage performing for people. Before gracing cities with her beautiful voice and coming off tour with Kehlani, Ella was singing covers in her room and posting videos on Instagram. Staying true to herself in an industry built for people to tell you how or who to be, this talented singer-songwriter turns to comfy style, music inspiration in everyday life and keeping people who motivate her close by.

Being a fan of sweats, hoodies and sneakers, Ella takes a good stance in kicks like the adidas AlphaBounce. Being able to have a shoe that transitions easily from workouts to everyday outfits is perfect, because she is a cozy dresser all around. From the studio to the outdoors, Ella showed off how she sports the AlphaBounce, keeping comfort #1. Although finding a balance on tour was harder than she thought, Ella tries to stay as active as possible in the gym when on the road. Stating, "Running clears my mind which then puts me in the position to write."  The young R&B artist believes style is a part of self expression, and  feels the same way about creating her music.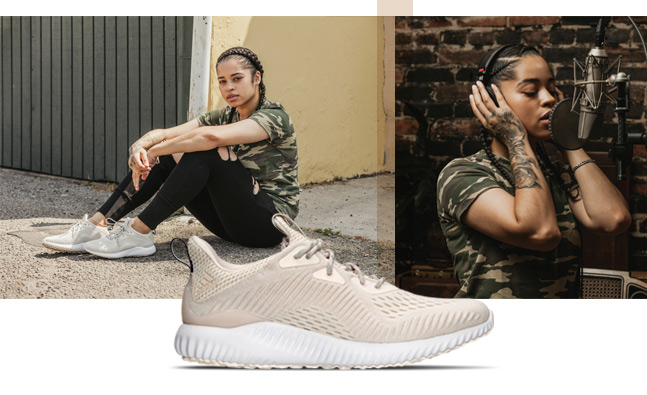 One of Ella's favorite things on tour was meeting everyone and seeing their energy. Putting time and effort into her craft is a large part in Ella's creative process. Most of the time the R&B singer likes to hear a beat before writing words to it, because she feels the most creative in the studio. She wants her fans to feel the way she did when writing a song and in return hopefully help them get through tough times, good times or anything that they might be relating to when listening to her music. Whether she's on stage, on a tour bus or taking off for a run, Ella Mai is staying true to who she is and letting her passion take the wheel.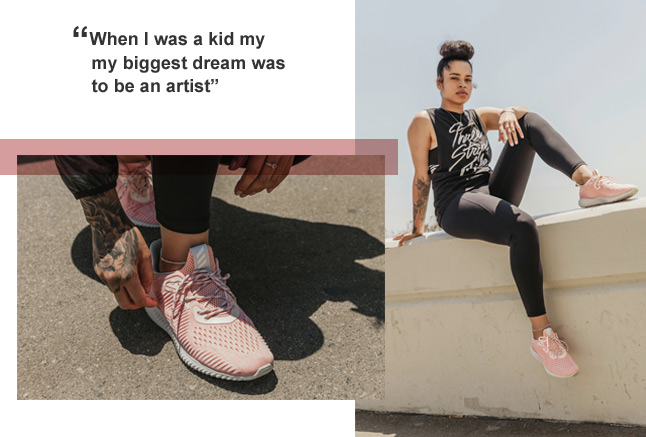 Keep up with Ella Mai on Instagram and be sure to check out @finishlinewomen for all things #WeAreMore.
Read Next