Kanye West's Best Twitter Moments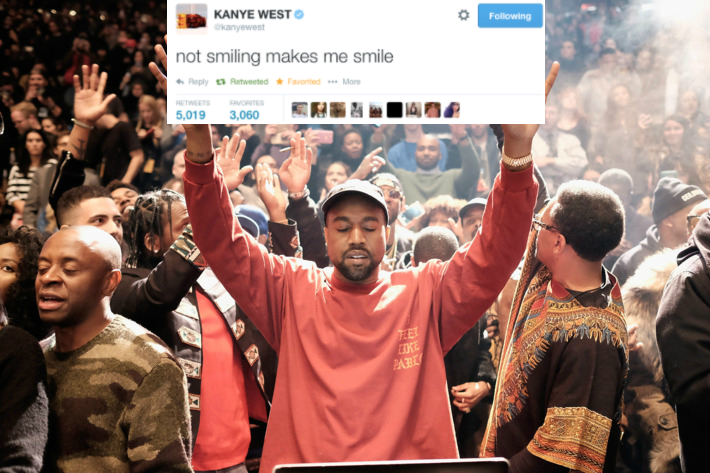 Yeezy, Yeezy, Yeezy, how you doin' huh? Ever since Kanye West deleted his social media handles on Twitter and Instagram in May, it's been very hard to know what's been going on in the life of Pablo. Although Instagram was a new addition in September 2016, Kanye has offered endless entertainment on Twitter since 2010. He's well known for his wild rants, outrageously honest thoughts, giving praise and respect (mostly to himself), and throwing the shadiest of shade. To pay homage to Yeezus on his birthday, we're reviewing some of his best Twitter moments.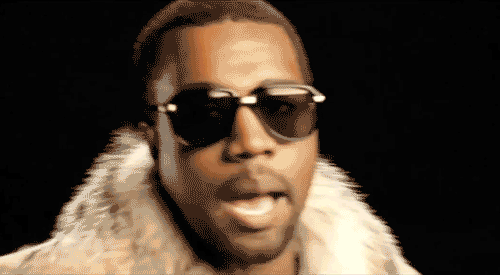 We all know Kanye is a man of luxury and style. Only the best of the best for him and his family. While business usually comes first, he had to let you all know where his priorities were at on this one. Welcome to the Good Life. No conferences until he finds the perfect marble table. After all, a marble conference table only retails for a couple stacks….???? ????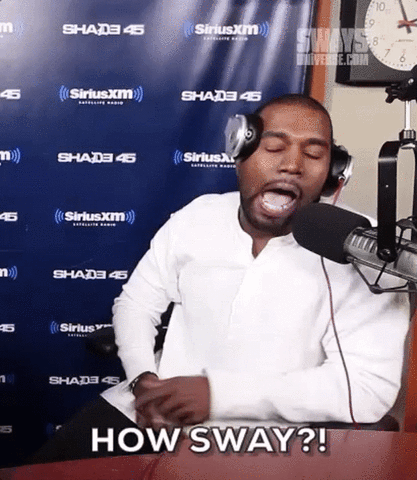 Speaking of style and good taste, who doesn't want a Persian rug with cherub imagery? Kanye has always been particular to what he wants. No one likes getting their order messed up, so someone please tell him what he has to do to get this venerated rug with the cherub imagery. How does he get one? How Sway?! We ain't got the answers. ????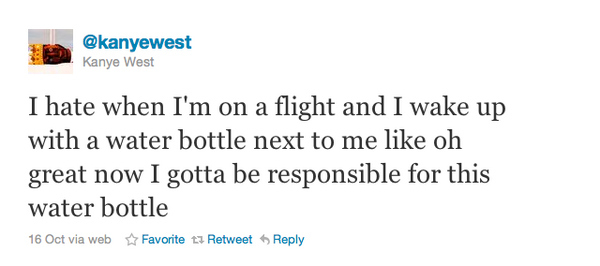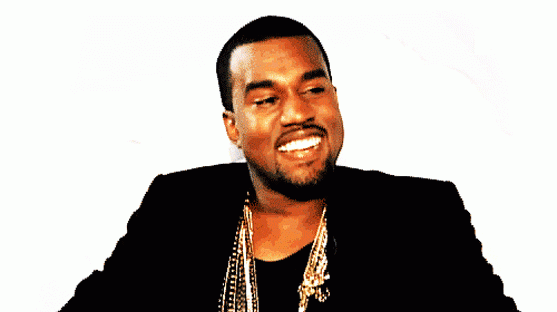 This has probably happened to all of us before. We wake up all refreshed from a nap on the plane knowing that we are that much closer to our destination. All is well until we see that wretched water bottle in front of us. ????  We didn't ask for it, but now we are responsible for handling it properly. Not thirsty at all, but littering is no bueno. ????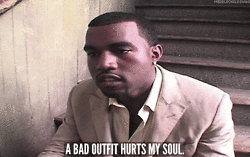 Tell us how you really feel, Kanye. ???? ???? ????  Remember the episode of KUWTK where Ye came over to clear out Kim's entire closet? Everything from elegant gowns and coats down to the smallest accessories were tossed while Kanye was working on revamping his lady's wardrobe.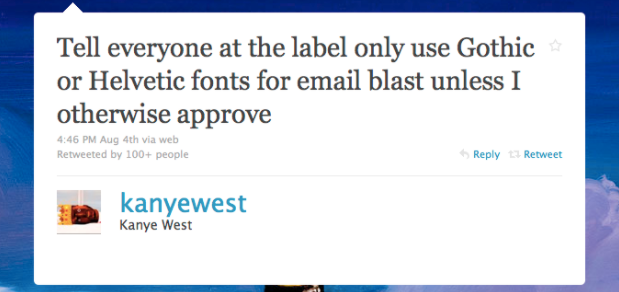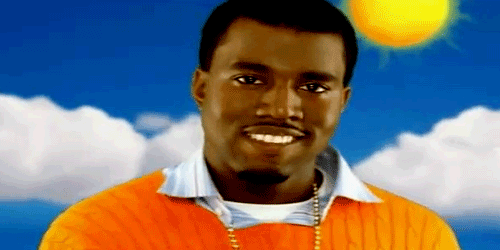 We now know who the english teacher was referring to when she said she received a paper that wasn't in Times New Roman 12 pt font….The Sans Serif font styles get no love around here. ????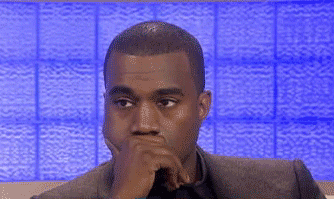 After a long Twitter rant, Kanye capped off his emotions by stating that these folks have distracted him from his creative process. This tweet is perfect to send to people who interrupt your #workflow with silly questions and superfluous conversation. ????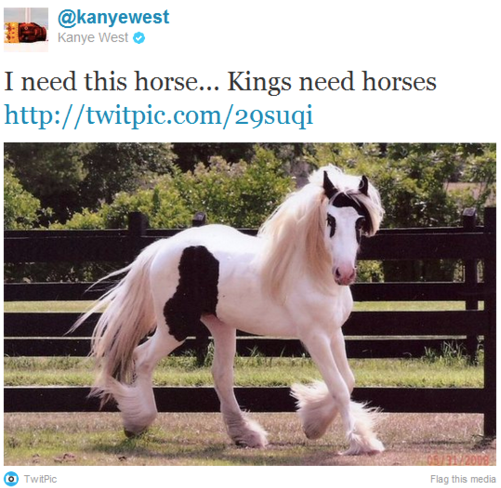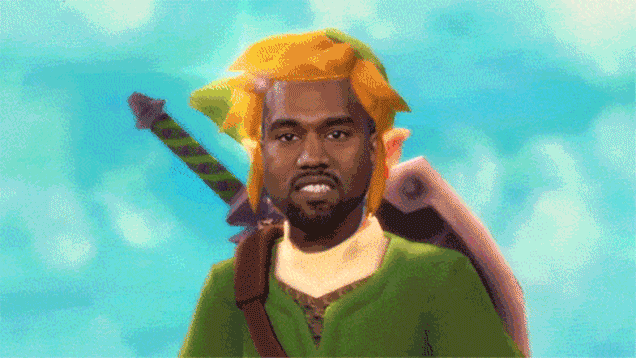 Anyone who's anyone knows Kanye has been king???? of the internet since his initial run in with Taylor Swift during the 2009 VMAs. Who could  honestly forget Kanye snatching the spotlight and mic from young taylor, but If King Kanye is out on conquest riding horses, who's going to watch the throne? Kim, North, maybe Saint? #KissMyRing????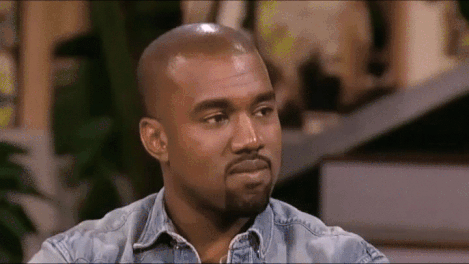 As a Ye'sciple, speaking on behalf of all Ye'sciples, if not smiling makes you smile, Then that makes us smile too, Kanye.????????    ????????????????????????????????????????

Don't get it twisted, you can do it big, but you will never do it as big as Kanye did it! Yes, Yeezy is known to talk the talk but he also been known to walk the walk. With all the awards Kanye has earned, I don't think anyone has the room to question the multitude of talents Mr. West  has at his disposal. Kanye, we see your talent; unlike the paparazzi that didn't see your coat.????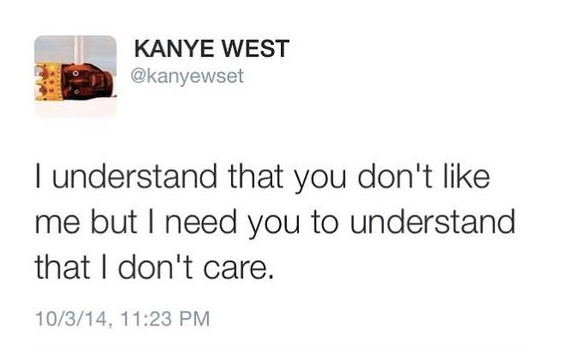 #KanyeShrug all day. Bottom line: Kanye West doesn't care what you think about him and he's going to keep creating his art.
Happy birthday, Kanye. May Yeezus bless us on social media in the near future. ????
Read Next