A Few Essentials for Every Sneakerhead
The life of a sneakerhead can be full of highs and lows (pun intended). During the journey of creating an immaculate collection, there are sure to be some heartbreaks over missed releases. One thing is for sure though, the feeling that rushes over you when you're looking over your sneaker collection is one in a million and every time you add another pair to it, you've gotta stunt on the 'Gram one time. Here are some highly underrated and v next level sneakerhead essentials.
A Dependable Bag to Help Carry Your Kicks

If you're always on the go, a good duffle bag is important to keep your change of clothes and extra kicks. Between adidas, Nike, and Jordan, there's definitely going to be a bag that fits your style.
A Hat to Top Off Any 'Fit

Everyone needs a rotation of fitteds and dad hats. From days that you wanna step out to days that you just want to be cozy around the house, there's never a bad day for a hat.
A Multipurpose Sneaker App
The new and improved Finish Line app is all about giving you the latest and greatest. From launch dates to daily inspo, download the app now to get the scoop. Keep it locked for exclusive content you can only find on our app.
A Set of Cleaners and Protectants to Keep Your Kicks A1

If you're really about that life, you probably already know about #JMSundayRituals where the IG Sneaker Community takes time out give their sneakers some TLC. Wear your kicks, but keep them clean with Jason Markk too. (Pro-tip: Always keep some Jason Markk Quick Wipes on deck)
An Editing Tool To Perfect Your Pics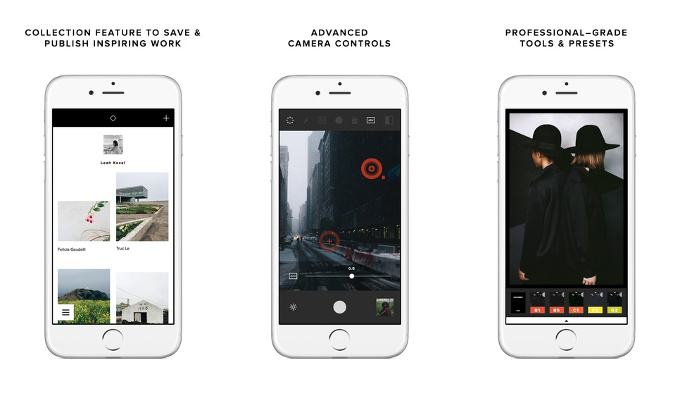 One of the most rewarding feelings after a good pickup is flexin' on the 'Gram. VSCO is an app that helps you edit your photos to perfection. Whether you want to toggle with individual settings or use a preset filter, all the tools are right there and easy to use on the app's clean interface. Show us what you've got and tag #FNLstyle in your posts.
Pick up these essentials and more at FinishLine.com.
Read Next