Jacket: Nike Tech Fleece Destroyer Jacket
Bra: Nike Pro Indy Strappy Sports Bra
Shorts: Nike Pro Cool 3 Inch Training Shorts
Shoes: Nike Air Force 1 Low Casual Shoes
Photos By: @e_fancy
The key to tackling a busy schedule and still making time for the gym is efficiency. Groundbreaking, right?
As somebody who is always on the go, I try my best to minimize the time I spend traveling back and forth between appointments while also being mindful of how much I carry throughout the day.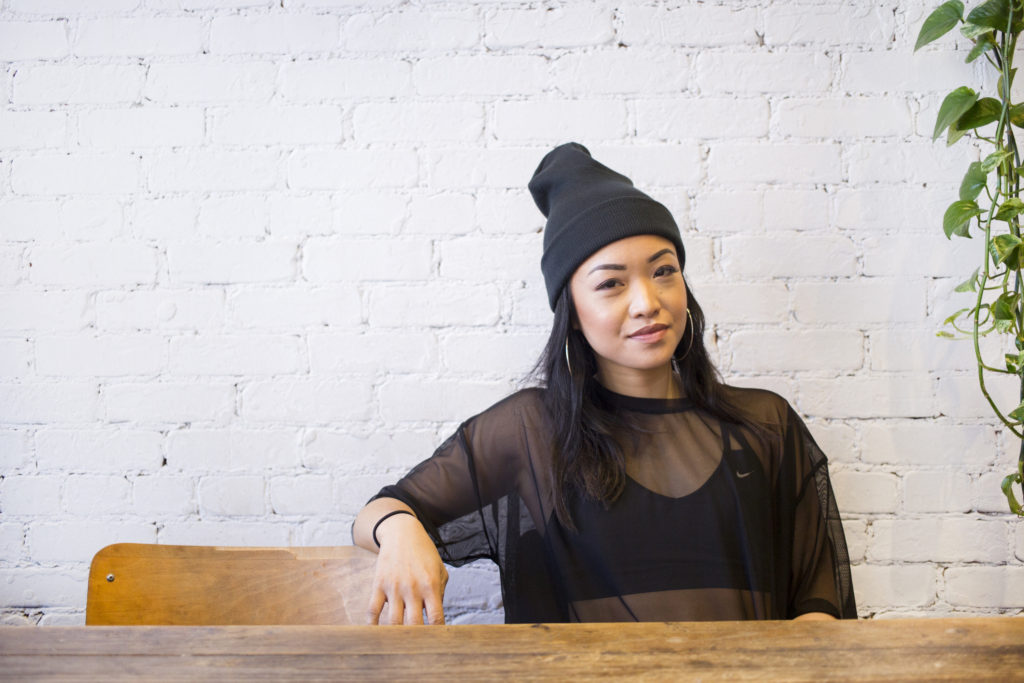 Work. Meeting. Event. Gym, somewhere in between.
If I know I have a busy day coming up, I make an effort to dress functional yet presentable. I also know that if I have a busy day and I don't prepare myself, I will – for sure – make an excuse to skip the gym.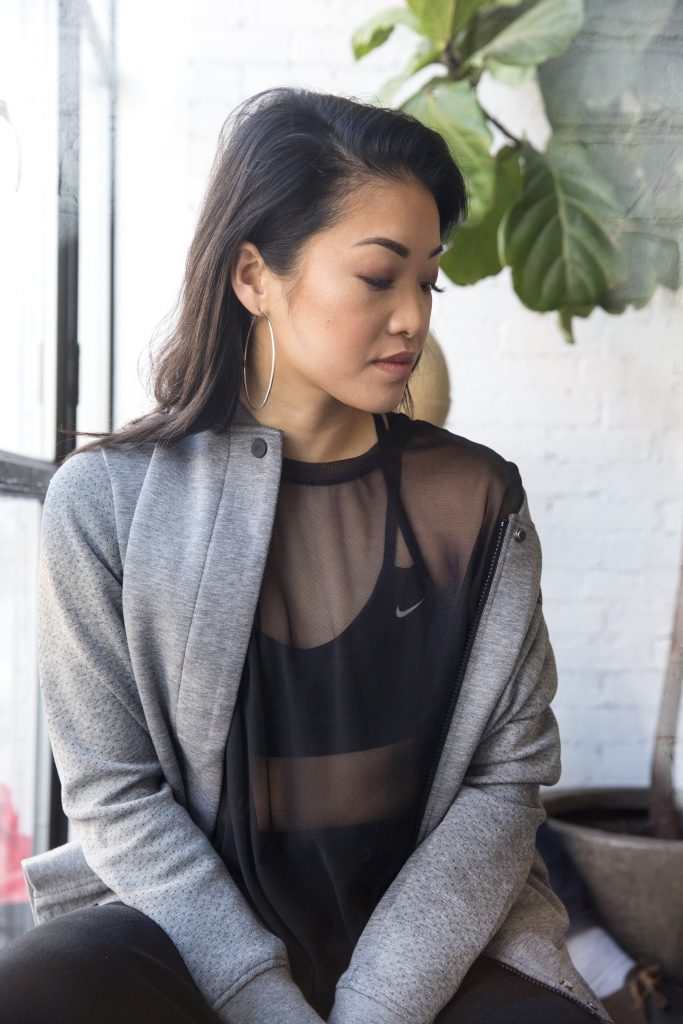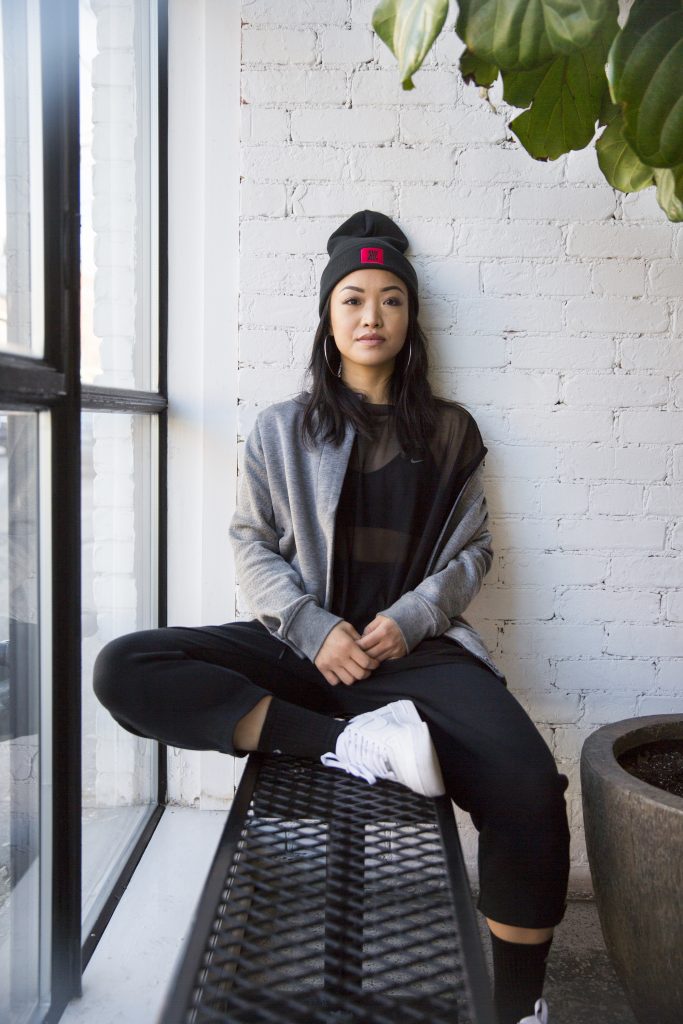 This is where the "athleisure" trend saves lives (how dramatic). Instead of carrying multiple sets of clothes, I try to incorporate my training clothes into my outfits.
Sports bra replaces a real bra. I don't always wear sheer tops but the bra – especially the Nike Pro Indy Bra – makes for good decoration when visible. The tech fleece bomber jacket keeps me from being too naked and also too cold because in reality, it's freezing in my city.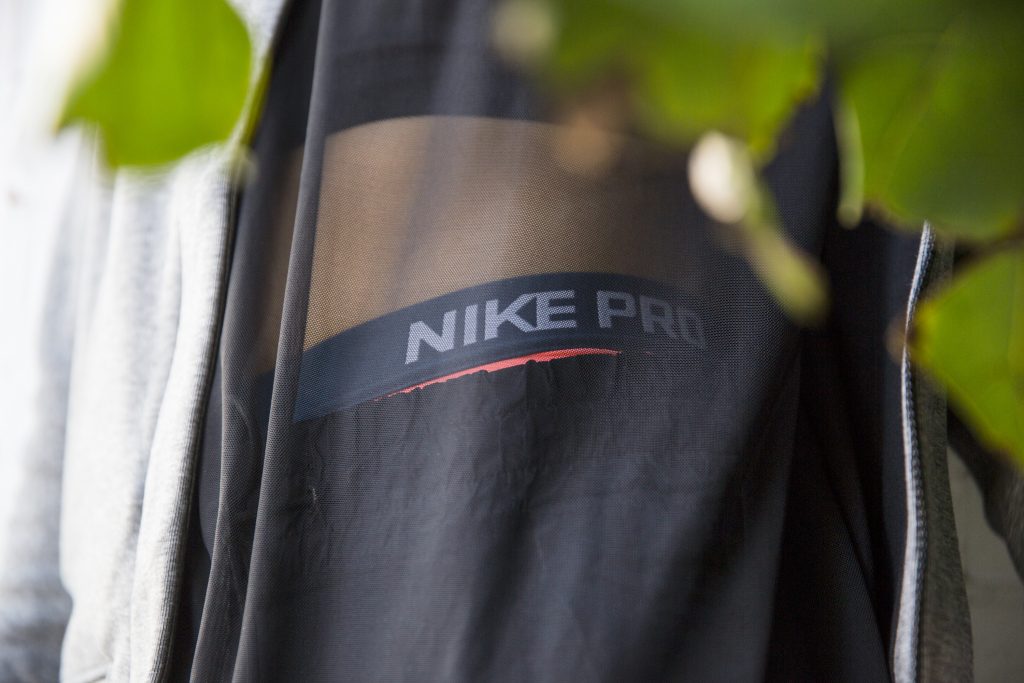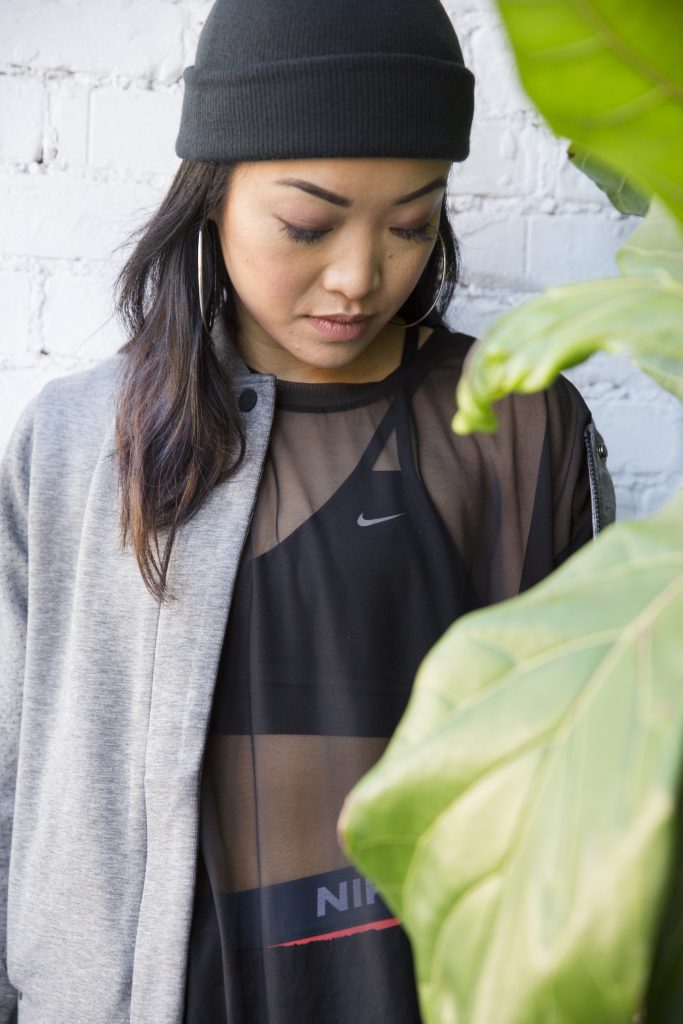 Tights are often difficult to wear underneath other pants, but they make for good layering pieces in the cold. In this case, I opted for Nike Pro shorts that fit easily under my pants, and add another decorative element to this outfit.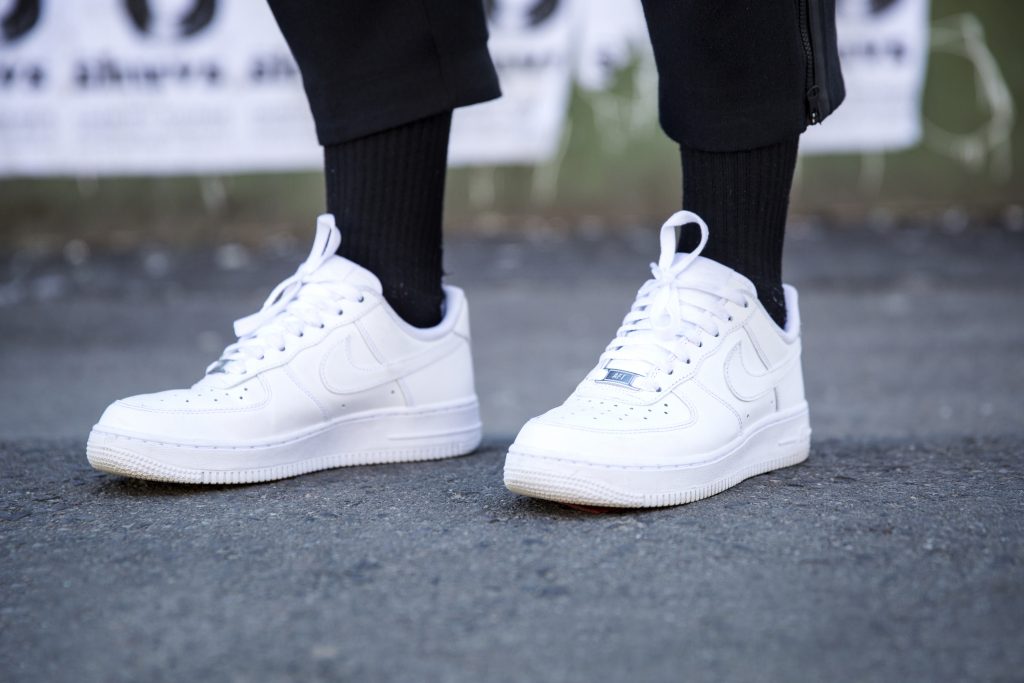 The shoes are the most important. If you know you will be on the move, sneakers are the way to go to ensure maximum comfort. White Air Force 1s are my go-to. They are comfortable enough to carry me through the day, and cool enough to not cramp my style. I never have to think twice about white AF1 lows – they're a staple sneaker and look good with pretty much everything.
With this outfit, all I need to carry in my gym bag is a pair of trainers and a top. Easy!
Keep up with Anna on Instagram.