Throwback Thursday: A Look At @mjo23dan Retro Sneaker Collection
By Drew Hammell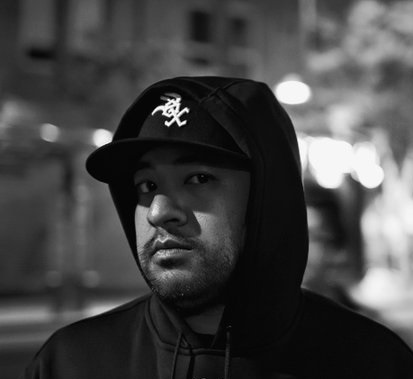 In the last 20 years, sneaker collecting has become a popular hobby and a passion for many. As far as collectors go, Marvin Barias is widely known as one of the greats. With over 300 pairs, Marvin takes his passion seriously, to say the least.
Marvin grew up in Chicago's South Side, and spent his childhood riding bikes and playing Nerf football with friends. He wasn't much of a sports fan until Michael Jordan and the Bulls started winning championships in the '90s. Unfortunately, Marvin had to leave his friends behind, as his family moved to Southern California in the midst of the Bulls' six championships.
To cope with the transition to the West Coast, Marvin found peace in collecting basketball cards and anything Jordan-related. "I began to become obsessed. From McDonald's collector cups to Champion replica jerseys, I collected it all," he recalled.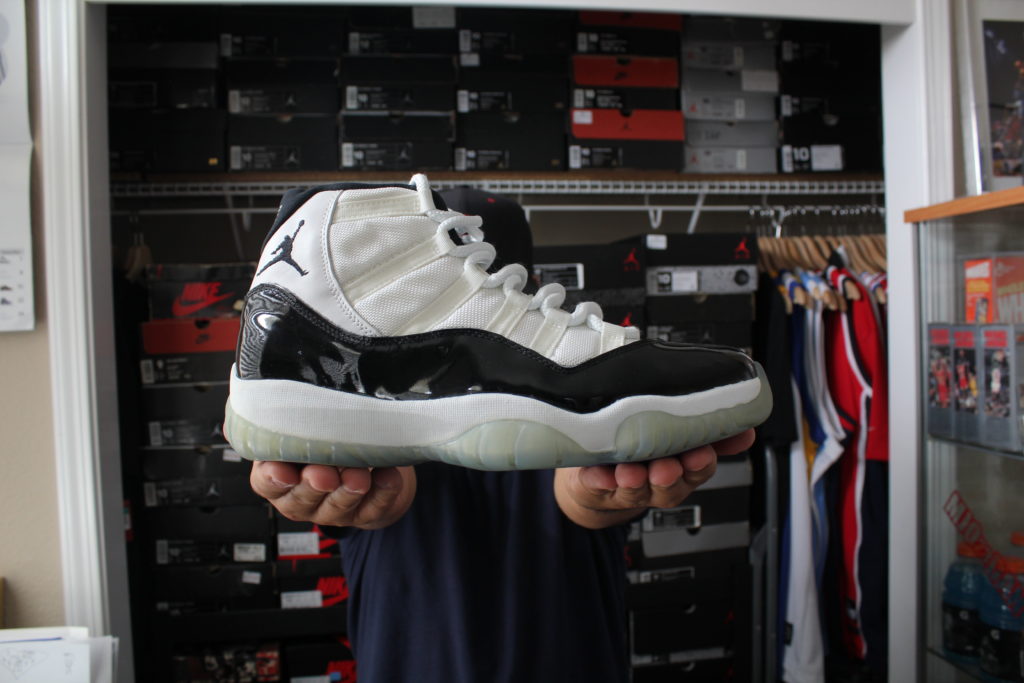 It wasn't until 1995 that Marvin fell in love with Air Jordan sneakers. During a game versus the Orlando Magic in the playoffs, TV sideline reporter Ahmad Rashad was talking about Michael Jordan being fined for wearing a sneaker that didn't match the rest of the players' shoes. Marvin mentioned, "The cameraman panned down to Rashad's feet, and I lost it. I absolutely lost it. I had never seen a shoe I wanted so badly. I made sure that if they ever released, I'd have the money ready to purchase them." That shoe was the Air Jordan XI 'Concord'.
When the XIs released, Marvin had saved up enough money to purchase his first pair of Jordans at the age of fifteen. From then on, he kept up with Air Jordan releases and built his collection up year after year. "Because I had taught myself patience in maintaining a pristine card collection, it a natural transition to sneakers."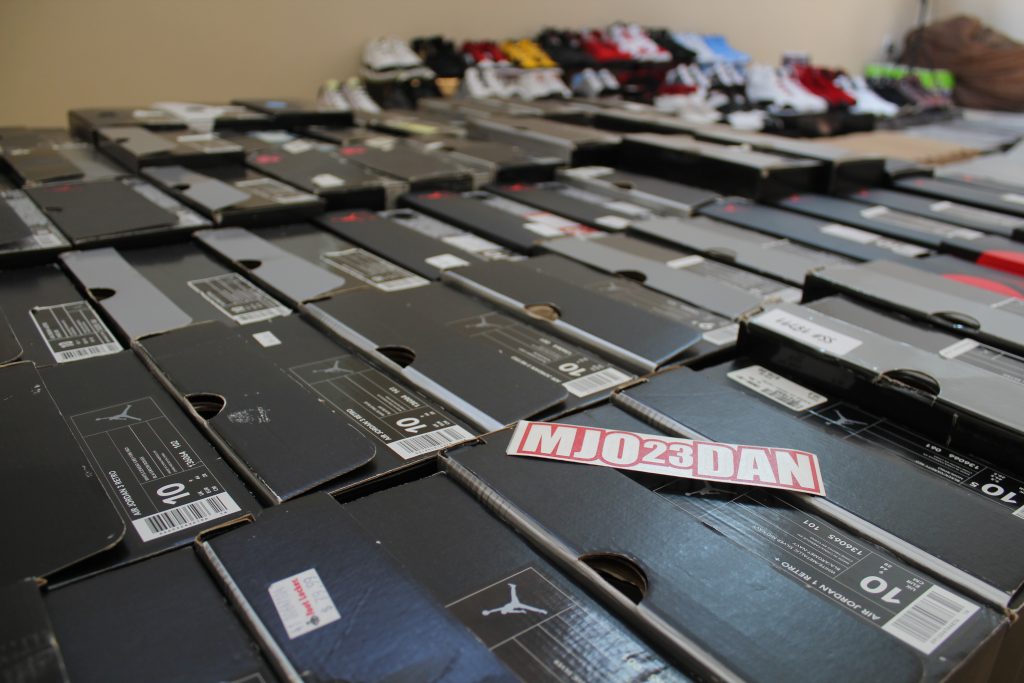 Today, Marvin is 36 and resides in Northern California. He's been married for ten years, and is a stay-at-home dad with two daughters. "I used to think the hobby of sneakers would diminish once you start a family, but it hasn't. My girls aren't into sneakers, so I stay selfish when it comes to the hobby," he joked. "I understand diapers, food and other expenses play a significant role, so you definitely have to micromanage." Aside from taking care of his family, Marvin is also a contributor for Sole Collector and Complex.
In the sneaker social media world, Marvin is a well-respected authority. He currently has over 18,000 followers on Instagram, and over 20,000 subscribers to his YouTube channel. "I'm looking to create long-lasting relationships with my following, and perhaps create opportunities to work with brands that support my position in the culture."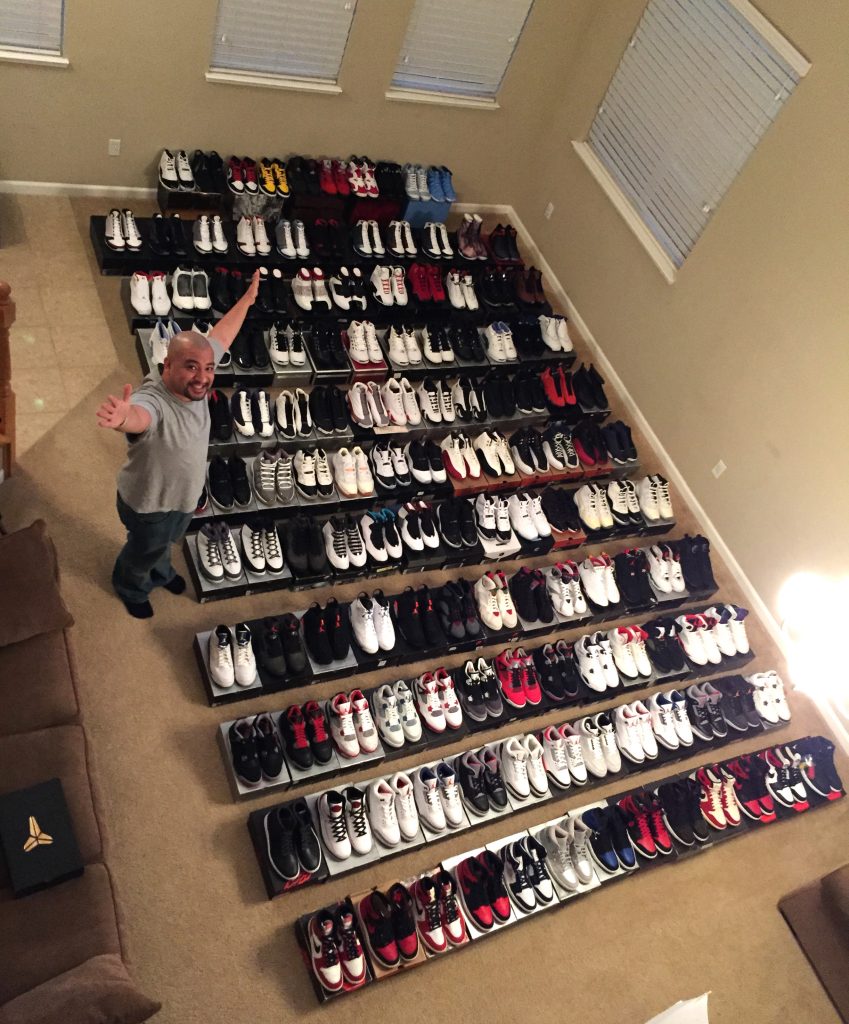 Marvin is also a founding member of the OG Support Group on Instagram, an account that focuses solely on sharing the history and nostalgia of sneaker culture. On top of that, he created a petition to bring back the Nike Air Ship. "It's a shoe that many people may just pass up if they don't know Jordan's rich sneaker lineage. That shoe is the reason the Air Jordan 1 rose to popularity with the 'Banned' statement." "The petition is nearing 500 signatures worldwide, but it has a long way to go. I'm hoping the news continues to spread."
As far as the future of sneaker culture, Marvin is optimistic. "I feel the culture continues to evolve. Tastes and products change constantly, but I can see the shift moving towards performance and lifestyle footwear. I think people still want their classics, just like the Chucks are with Converse. I think sneakers like the Air Jordan 1s will live forever."
And if collectors are looking for any other Jordan in the future, they can be sure Marvin will own a pair. Just don't ask if they're for sale.
Follow Marvin on YouTube.
Follow Marvin on Instagram.
Sign the Nike Air Ship petition.
Follow Drew on Instagram.
Read Next