Putting the Girl In 'Girls Day Out' with Under Armour Women x Finish Line Women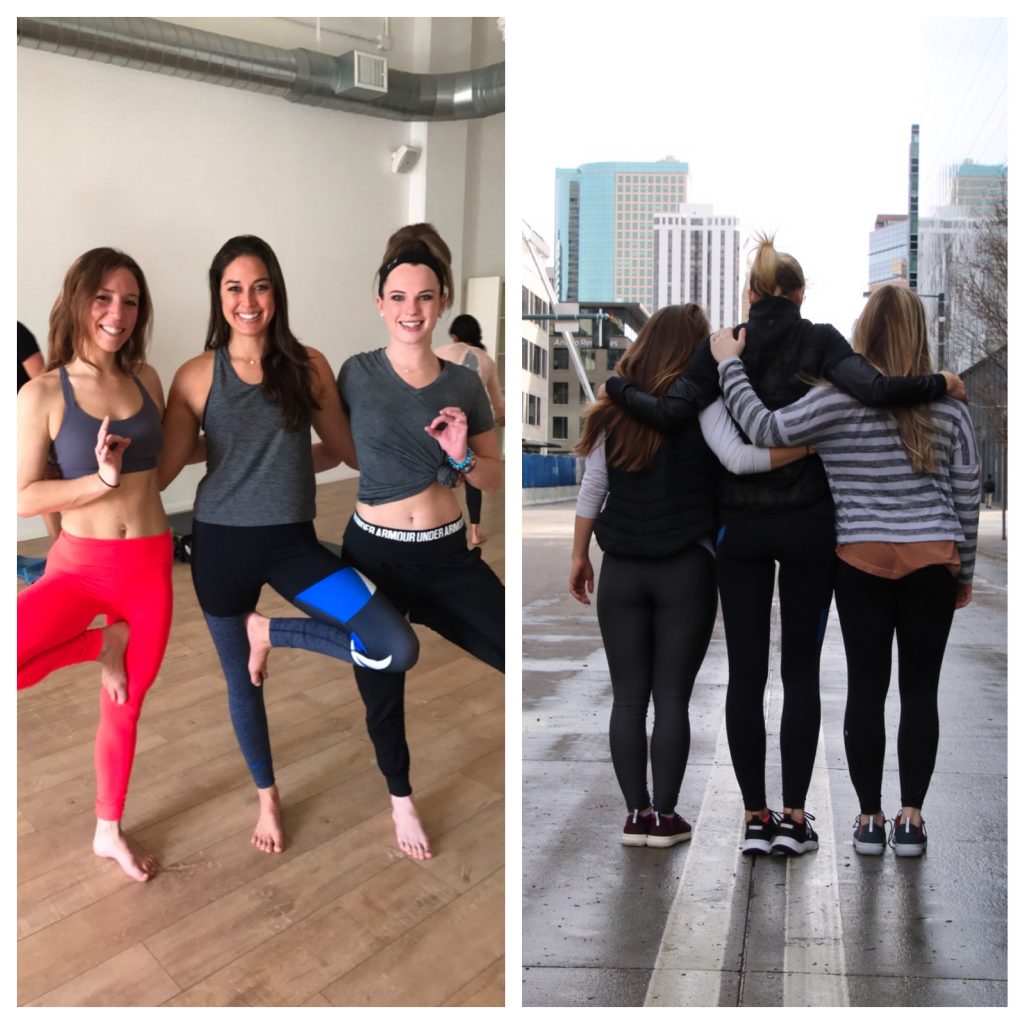 Back in October, Finish Line Women announced a contest to win a Girls Day Out with Under Armour Women athletes, @natalieuhling and @lizarch. The perks of the contest included spending a day with Natalie in Denver or a day with Liz in LA, some Under Armour swag, activities throughout the day and the winners could bring a friend along for the journey as well. After sorting through our contestants and picking our two winners @courtneyparnellyoga and @kayceeduale via Instagram, the excitement was full speed ahead and it was all about putting the 'Girl' in Girls Day Out.
The Denver Experience:
Winner @kayceeduale and friend @breefiggins spent the day with Natalie Uhling in Denver, CO. Kaycee and Bree are both from Los Angeles and couldn't wait to get their Girls Day started. Both girls were very easy-going and positive women to be around. Their stamina in Natalie's NUFit class was amazing and they had such a great time getting to know someone they look up to in the world of fitness and women empowerment. The ladies were also treated to brunch after their workout with Natalie, and to top off their Girls Day Out, they relaxed while getting mani-pedis.
The LA Experience:
Winner @courtneyparnellyoga and friend @gsnive spent the day with Liz Arch in Los Angeles, CA. Beautiful weather and good conversation is all a girl needs in the City of Angels and that's exactly why we loved the vibes on this Girls Day Out. Starting off the day with Liz's yoga class at Yoga Salt, Courtney and Grace were rocking their Under Armour swag and couldn't wait to take to their mat. At lunch, the girls were able to talk to Liz and found inspiration from someone who is all about working hard and believes that everyone has their own spiritual journey to find success. It was such a positive, uplifting day, both Courtney and Grace walked away from the experience feeling so fortunate to have met Liz.
Under Armour Women and Finish Line want all girls to have this opportunity! We hope you participate in our next contest on @finishlinewomen and get to have a day just like Courtney and Kaycee 🙂
Read Next