#WeAreMore: @montanaefaw's Road to The Super Bowl Halftime Stage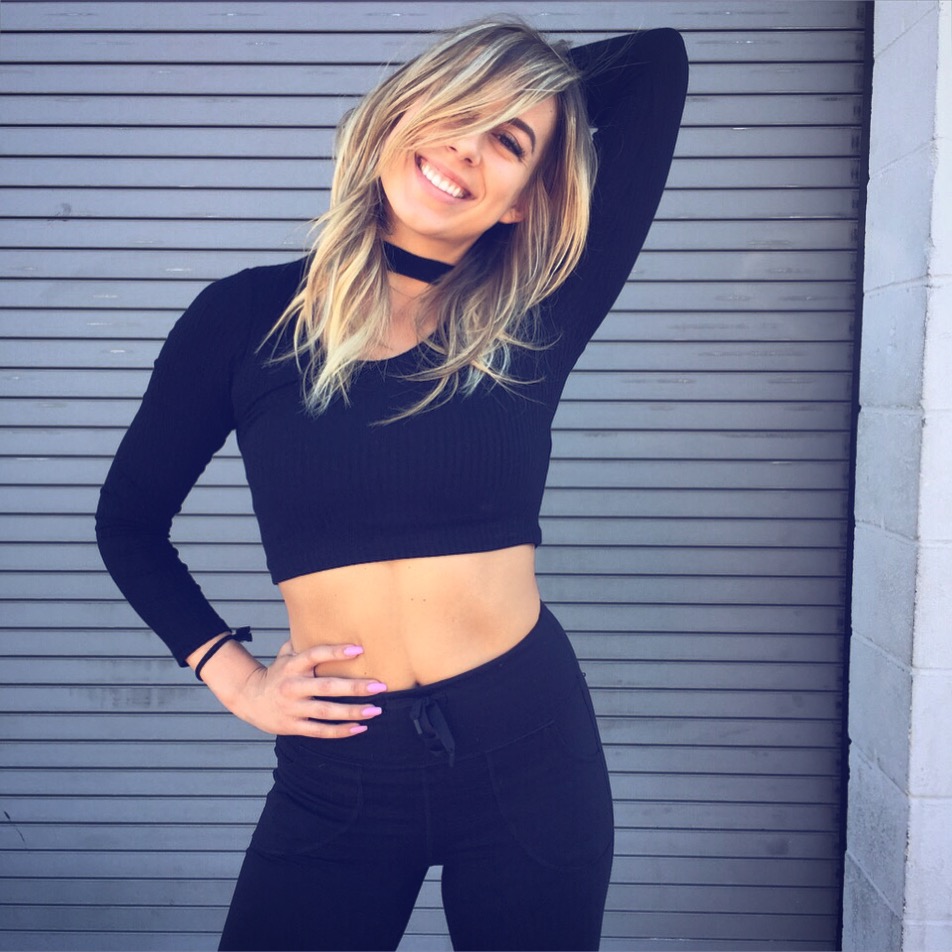 From a young age, Montana Efaw knew dance was the path for her. She has accomplished three world tours with Lady Gaga, and has made appearances on the Ellen show, Glee, So You Think You Can Dance, the Victoria's Secret Fashion Show and also in the Golden Globe winner for Best Motion Picture – Musical or Comedy, LaLa Land.
Now at the age of 25, Montana has a taste of the good life when it comes to dance. From her endless hours in the studio and nailing choreography in front of large audiences, her path has lead her to an opportunity of performing on the Super Bowl halftime stage with Lady Gaga.
I'll never forget the first time I spoke with Montana on the phone. Her energy is 100% contagious. She's a individual who will make you laugh while impressing you all at the same time. It's positive vibes only. She's constantly thinking of new ideas when it comes to videos, photo shoots, directing, producing and it's amazing how a girl with so much going on is still highly invested in being creative. She's a wonderful representation of #WeAreMore and that's where her Finish Line relationship began.
At what age did you realize dance would be your career?
I started dancing around age 10, but by the time I was 15 I knew it was what I wanted to do as a career. I was so lucky to have no doubt in my mind what I wanted to do after high school. Although an unconventional choice that many didn't understand, I knew in my heart I had no other option. 
When was your first big break with dance? 
Crazy enough it was Gaga. I was 18 had only done a couple professional jobs and got called for a big cattle call for this new artist named Lady Gaga. I got it and seven years later I'm still dancing for her. In that time we did three world tours and two promo tours. I've experienced every dream job as a dancer with her and now the Super Bowl. I'm so grateful to her and her choreographer Richard Jackson for always believing in me. 
What's a typical day for Montana Efaw?  
A typical day for me off work is to sleep in, maybe get a good workout in and a good meal. Hang with some friends I'm pretty boring haha!
When you're not dancing what are you doing?
When I'm not dancing, I'm always brainstorming other creative ideas. Whether it's a shoot or concept I want to see through, I like to keep going creatively in some way other than dancing.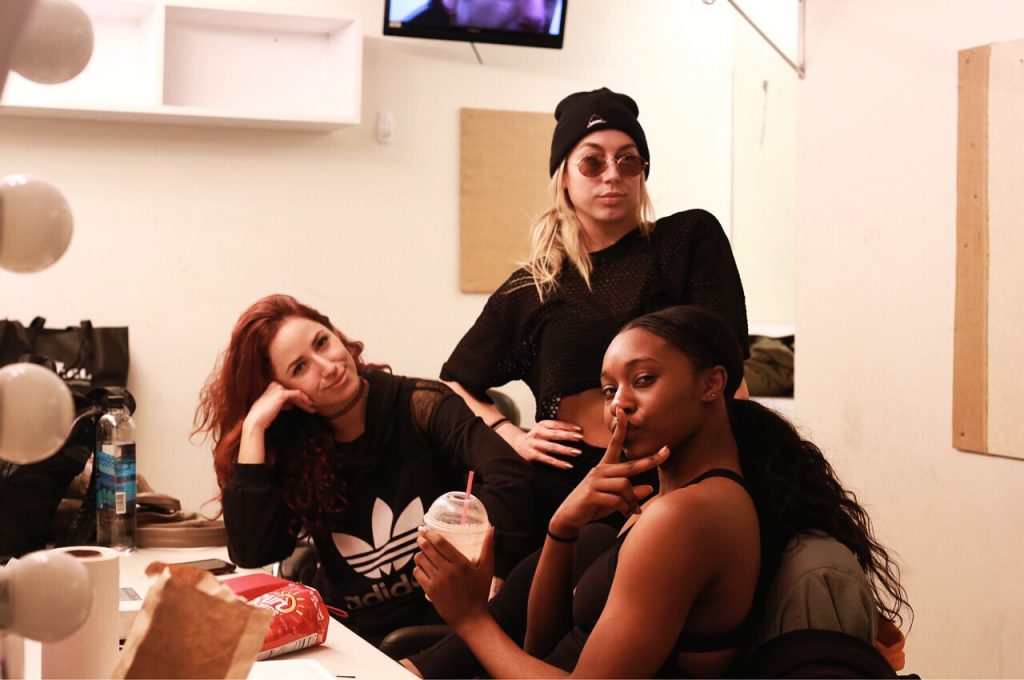 Your favorite memory since moving to LA and why?
I've made so many great memories in LA. Moments with friends, moments I conquered alone, but I'm probably most proud of the fact I came to LA like everybody else and then got out! I wanted to go on tour and I did. After moving to So-Cal I literally was gone on the road for 5 years straight. Some of the best times of my life. 
What is the mark you want to leave on the dance community? 
The mark I want to leave on the dance community is that we are so much more than dancers! We are not kids that happen to be good at dancing. I'm a creative, a business woman, and a dancer. I want dancers to believe in themselves as athletes capable of anything. We are athletic, graceful, intelligent, creative and we can use those powers in so many other avenues. 
What is one thing you want people to take away from your story, is there a specific message you would give young dancers?
Dreams come true. Mine did. Now I have bigger ones I didn't even know were a thought in my head. I have my eye set on what's next. Keep pushing and follow your heart no matter what.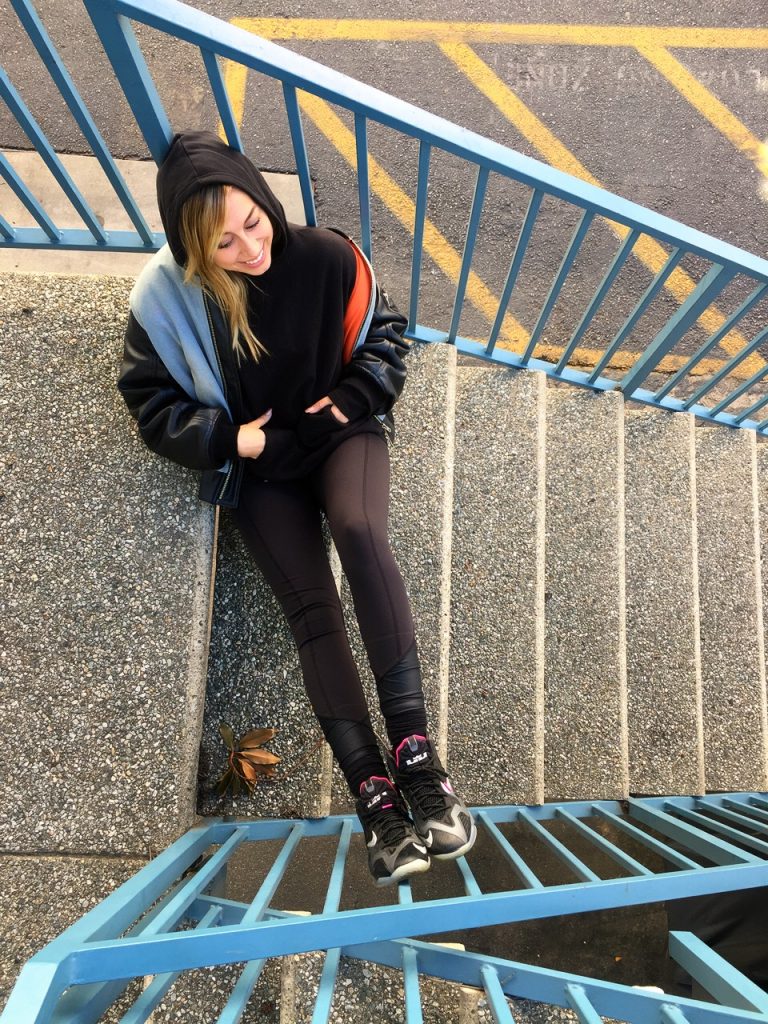 How would you explain your style? 
I've always liked to have an edge to my personal style. I'm definitely a girls girl but never dress too girly or preppy. I like to throw on a leather jacket or some high top sneakers. Items like that make me feel edgier and more myself. 
What is next for Montana Efaw? 
After the Super Bowl I will be working with country star Sam Hunt on his headlining tour going out this summer, doing creative direction on an incredible rapping bass player named Jonny Goood, dancing for my good friend and upcoming superstar Tayla Parx.
Check out this BTS video of Lady Gaga's Journey to the Super Bowl Halftime stage – can you spot Montana? 🙂
With her experience of world tours, music videos, rehearsals, auditions, master classes and more, Montana has made unforgettable relationships in the dance community. She's a super passionate individual who is willing to work as hard as she can to tackle her dreams, and the opportunities that knock on her door are only proof of her endless hours she dedicates to them.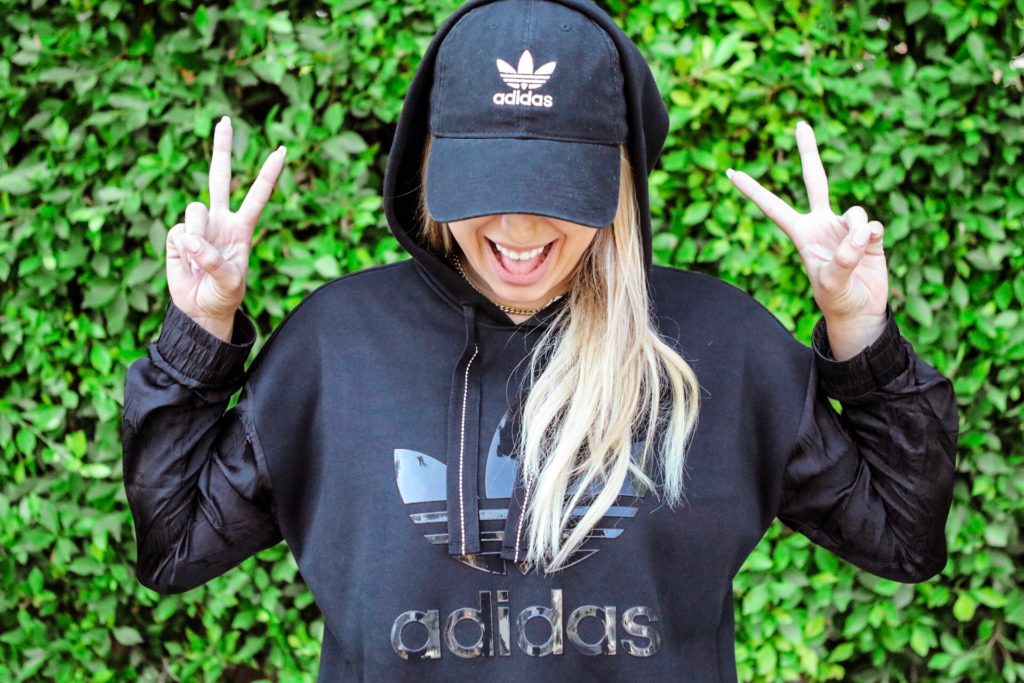 Wishing only the best to Lady Gaga and all of the dancers taking the Super Bowl Halftime stage on Sunday! and thank you Montana Efaw for your inspiring #WeAreMore story 🙂
Read Next