Throwback Thursday: The Roshe Phenomenon
By Drew Hammell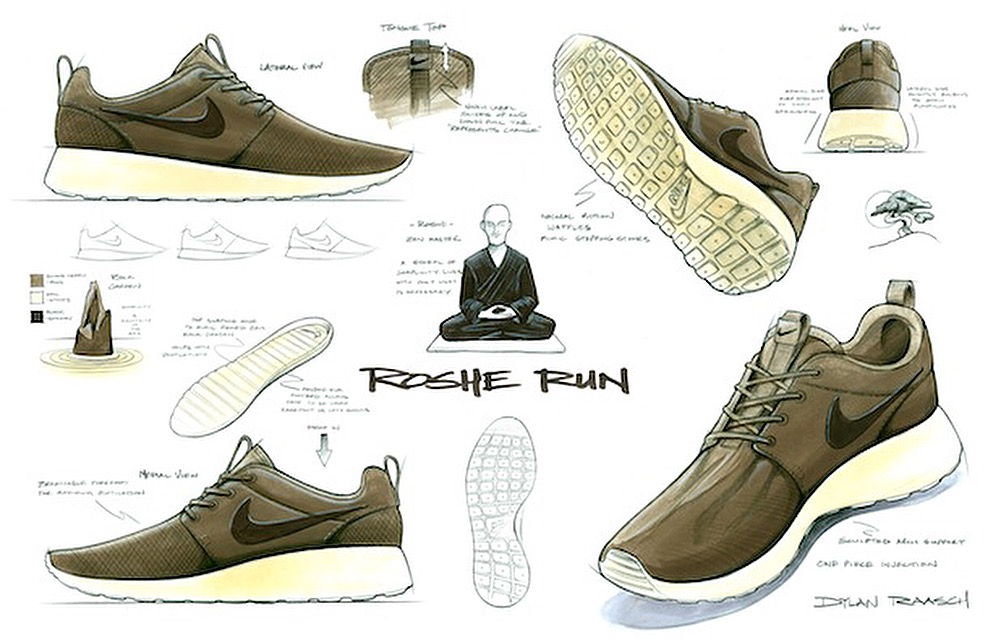 It's not often that a $70 sneaker takes off and becomes a worldwide phenomenon, but that's exactly what happened with the Nike Roshe in 2012. Created by Nike newcomer Dylan Raasch, the Roshe was so minimalistic in nature that it made creating a sneaker look simple.  The design process was far from easy, though. The Roshe went through 16 sole modifications and 50 upper changes before the final version released.
The sneaker was inspired by a Buddhist Zen master, called a "Roshi." One of the key components of Zen meditation is clearing the mind of all thoughts and focusing sole.ly on breathing. This simplistic approach was the main inspiration for the Roshe's design. The bottom of the outsole resembled stones found in a Japanese rock garden. And on the inside of the shoe, the footbed looked and felt like freshly-raked sand. When worn without socks, the Roshe literally massaged the foot, just like meditation soothes the mind.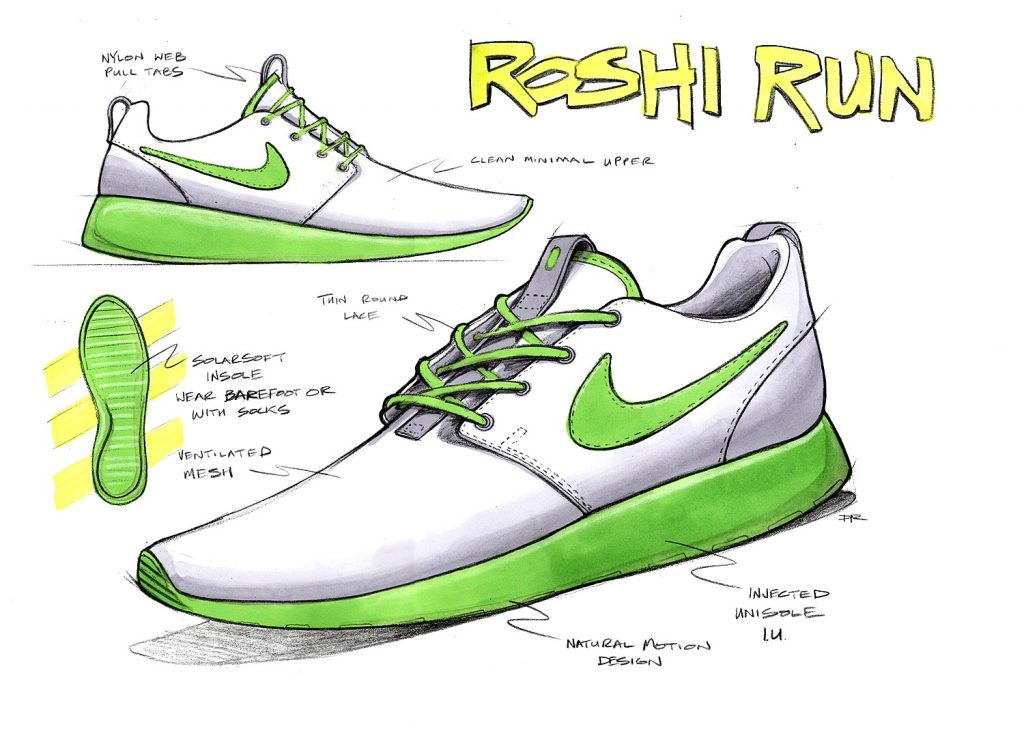 Dylan Raasch started working on the design in 2010, and the final product began releasing in 2012. The Roshe immediately sold quickly due to its friendly price point, clean look, and surprising comfort. Its minimalist appeal made them versatile for many different environments – people could wear them to the gym, out on the street, and even in the workplace.
Due to its wild popularity, many variations of the Roshe would follow. Flyknit, Tech Fleece, snow boot and NikeID versions all became popular the next few years. The sole of the Roshe was such a technological breakthrough that it would be infused onto other classic Nike running models like the Cortez and LD-1000.
This past year, Nike unveiled the Roshe 2. With a revamped upper and more cushioning in the sole, the successor to the Roshe provides more comfort with the same minimalist style as the original. The success of the Zen-inspired Roshe has proven that sometimes the best designs are the simplest ones.
Follow Drew on Instagram.
Read Next