Throwback Thursday: Prestos for Everyone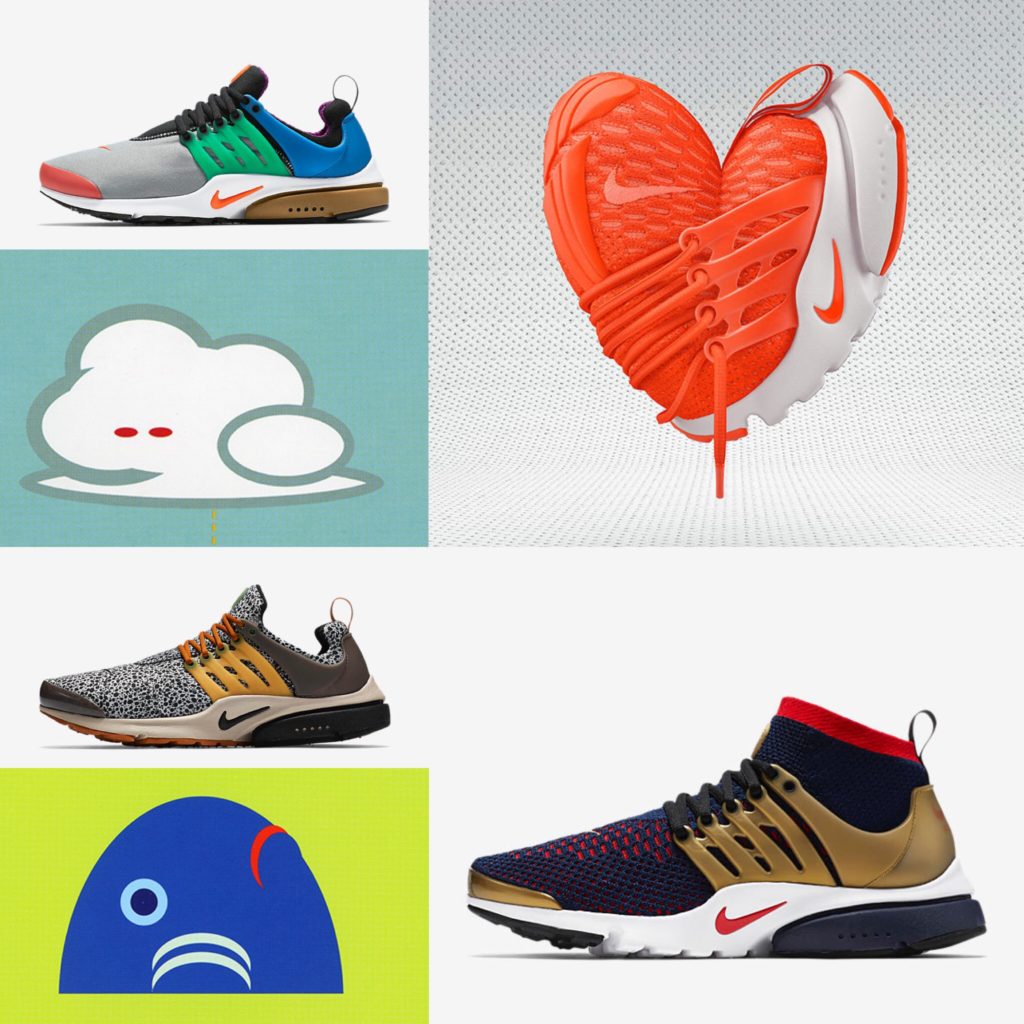 By Drew Hammell
In 2016, the Nike Air Presto took the sneaker world by storm. There were classic Prestos. Premium Prestos with stretch leather and intricate patterns. Prestos with a woven upper.  A mid-cut Presto with Flyknit technology. Prestos with colorful graphic prints. All-black Prestos. All-white Prestos. Prestos for the Olympics. Prestos for the rain and snow. And Presto collabs with high-end designers.
The Presto model itself is nothing new, however. The shoe first hit shelves in 2000 – a running sneaker ahead of its time in a lot of ways. For one thing, the Presto didn't come in traditional number shoe sizes. It came in XXS through XL, and was branded as "a tee shirt for the feet."
Technologically, the sneaker was also advanced. It was minimalist in nature, with a sock-like fit. It featured a full-length Phylon midsole with an encapsulated heel Air-Sole unit and expanding arch for a variable fit.
The original Presto marketing campaign was colorful and creative. There were twelve different ads for twelve different colorways of the sneaker, each with a cartoon character representing a matching Presto.
Since the general public was enamored with Air Max technology in 2000, the Prestos represented a dramatic shift away from the norm, and therefore took some time to get used to. The "shirt sizes" were too broad for some people – a size M may have been too snug, while a size L left too much room in the forefoot area.
In the last 15 years, however, running culture has changed quite a bit. Minimalism is popular, as are retro sneakers. The public was ready for the return of the Presto. Nike switched the shoe to traditional number shoe sizes, which helped those who may be in between the small/medium/large "tee shirt" sizes. The upgrades in materials and styles also helped. With so many colors and models to choose from, there really is a Presto for everyone.
Follow Drew on Instagram: @nikestories
Read Next