Lil Yachty Sails On His Pursuit Of Style With adidas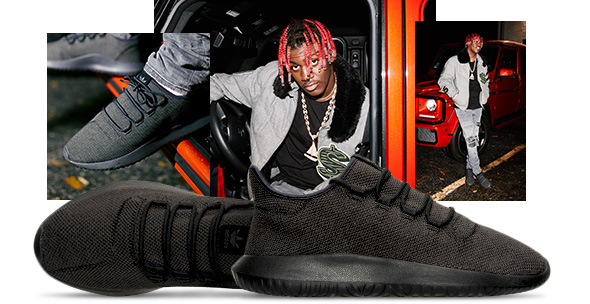 Most kids dream about growing up and being a celebrity that lives the lavish life, but it doesn't always happen. Lil Yachty always knew that he was going to make it big but he didn't know what that would entail or what he would be. 2016 was the year of Yachty in a sense that he evolved from being seen as a rapper and into an artist. He's not stopping there, he sees himself as a brand with a lot more growth on the horizon. Some would say that's big talk for a nineteen year-old, but he's gone from starring in the Yeezy Season 3 Fashion Show to dropping mix tapes that had people vibin' out, and then he shared the screen with LeBron James for a Sprite commercial. How many nineteen year-olds do you know that have done that in a year?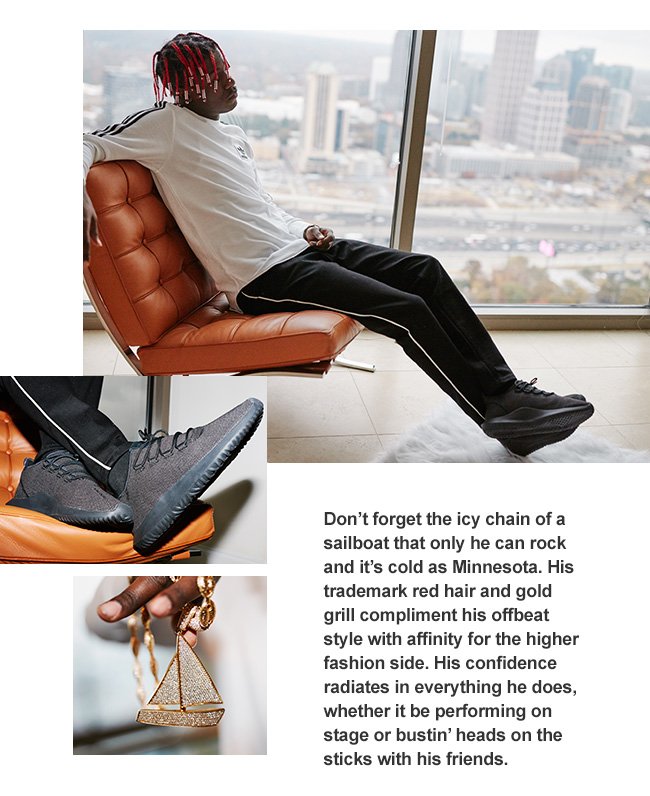 Most people think that Yachty's style has only evolved in the past year as he made it big, but he has always been in "the know" of fashion. As a kid he would save any money he made and would browse local thrift shops for vintage clothing that nobody else would have. With so many style options lying in his closet, you never know what Yachty may step out in. It could be a pair of sweats and some Tubular Shadows or a vintage sweatsuit and some Boosts, but he will always be comfortable. Don't forget the icy chain of a sailboat that only he can rock and it's cold as Minnesota. His trademark red hair and gold grill compliment his offbeat style with affinity for the higher fashion side. His confidence radiates in everything he does, whether it be performing on stage or bustin' heads on the sticks with his friends.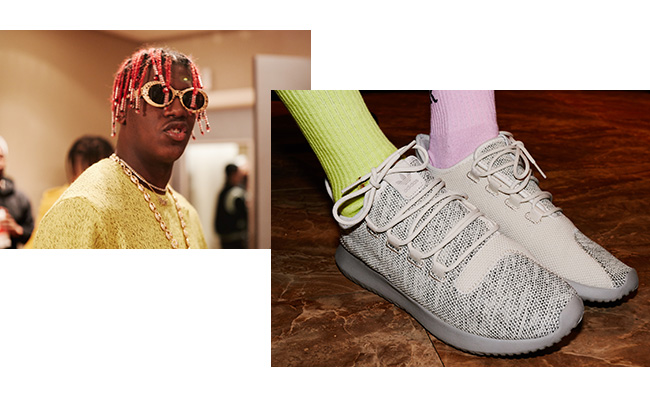 adidas Tubular Shadow
Unlike most rappers, Yachty isn't about the party scene and spends most of his time focused on making music, spreading positive vibes and of course making money off work that enthuses his creative side. Yachty may say that he's all about the rich life but if he could have pizza for every meal, he would. The innovation he applies to his music to be different from everyone else is also applied in his style. His main focus with anything he does is having fun, and of course making money. After having such a successful 2016, we can only imagine what 2017 can hold for Yachty and the Sailing Team.
Read Next