Throwback Thursday: Beckett Baseball Card Monthly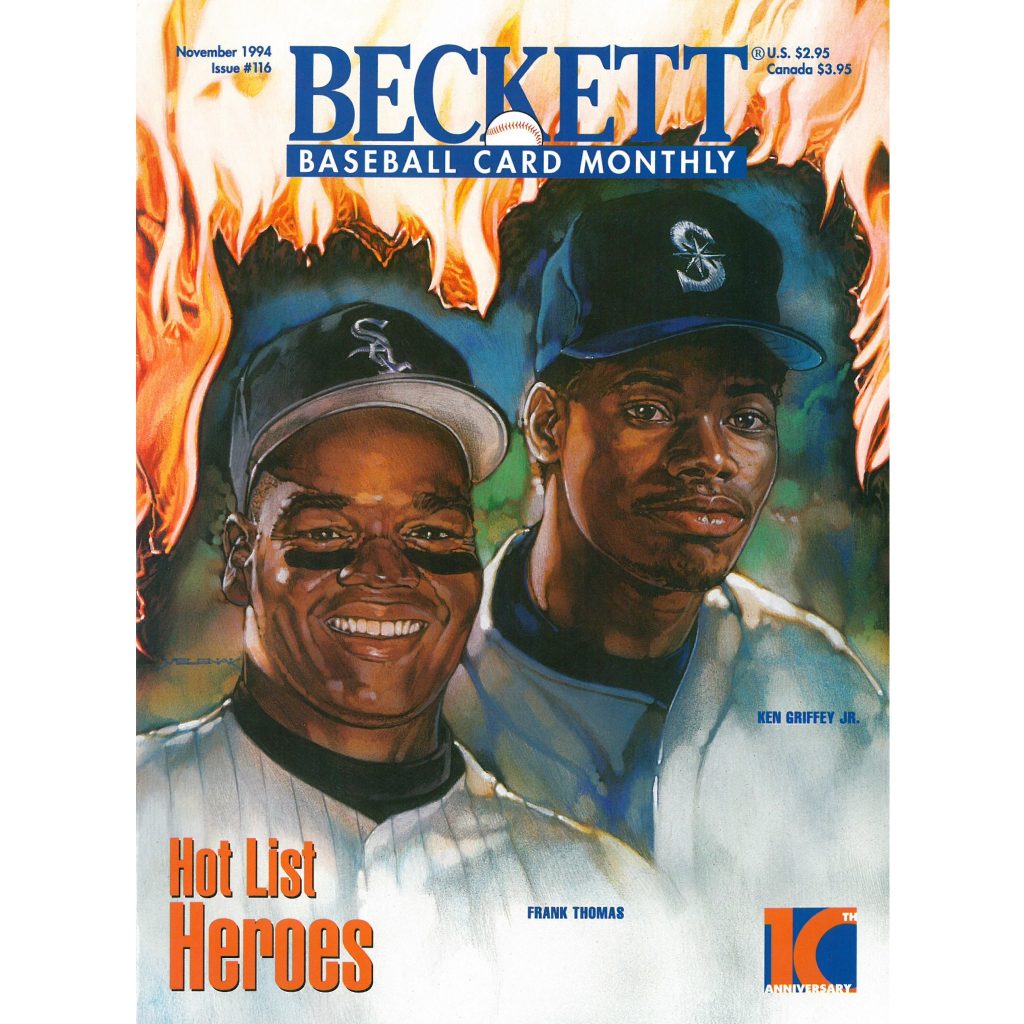 By Drew Hammell
Back in the early 90s, Beckett Baseball Card Monthly was the pricing authority for collectors young and old. It wasn't just a price guide, though. Filled with articles, colorful ads and event calendars, Beckett was a community forum for hobbyists before the Internet took over a few years later.
As a kid, there was nothing like coming home and finding a new Beckett magazine in the mail. The anticipation of which player would be on the glossy cover and the updated price guides was addictive for collectors. Players like Ken Griffey, Jr., Frank Thomas, Cal Ripken, Jr., Nolan Ryan, Roger Clemens, and Mike Piazza were kings of the sport, and their cards were highly valued.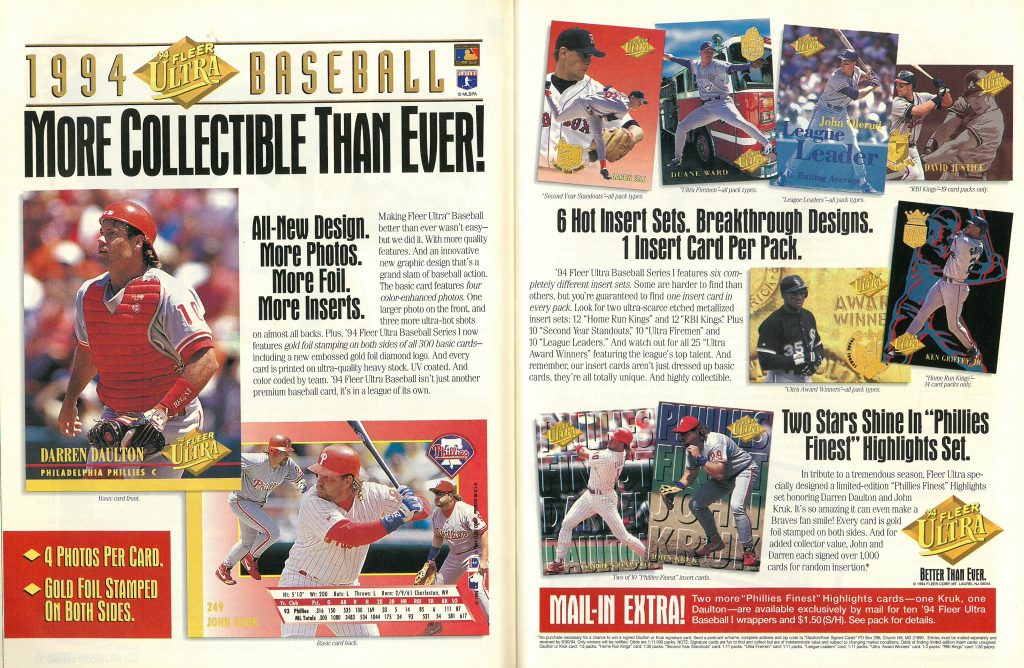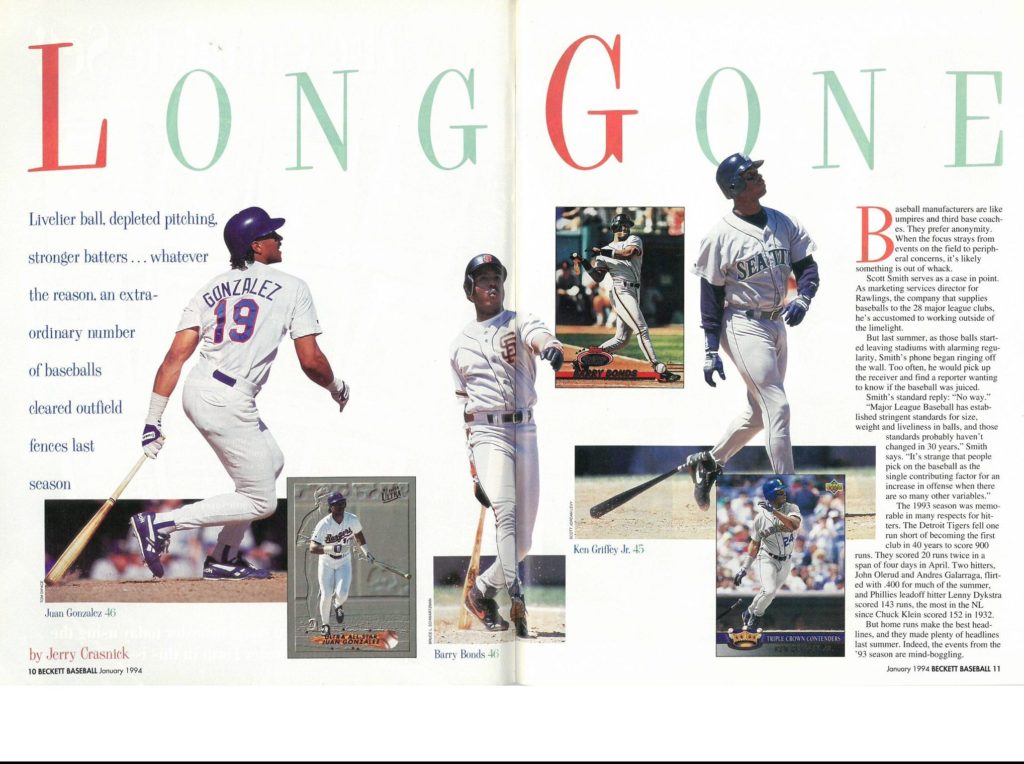 Each monthly issue featured players on the front and back covers with a high-gloss coating (just like a baseball card). There were full-page ads, articles about trending players and a Hot and Cold list.
The actual price guide, always in the middle of the issue, was printed on newspaper-like paper. Starting with cards from 1948 and proceeding to current-day sets, the guide provided pricing using up-and-down arrows to show whether players' cards were trending higher or lower (kind of like the stock market).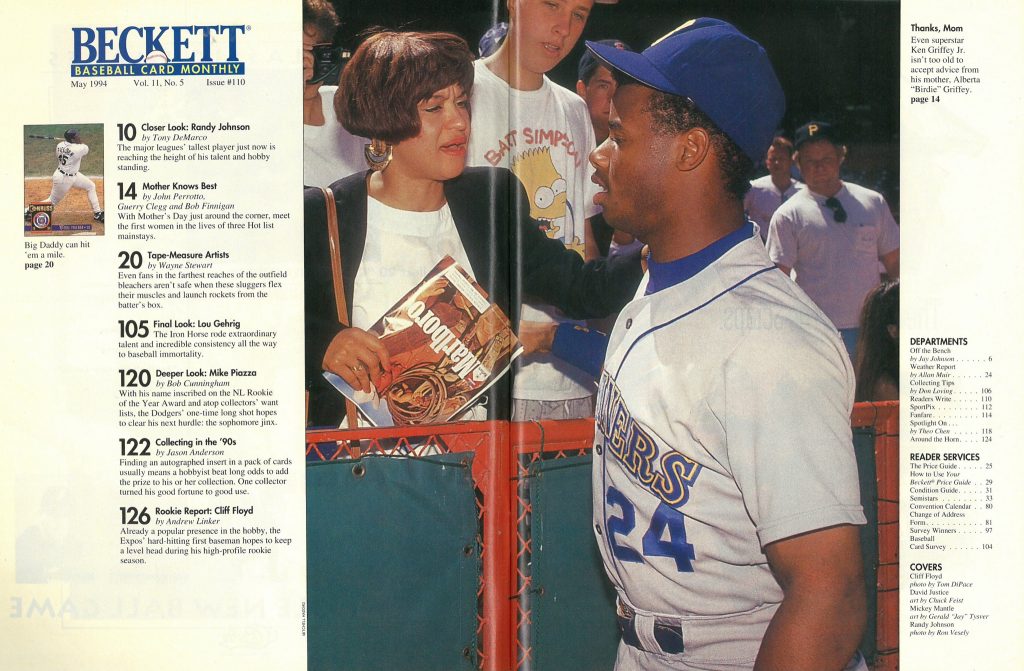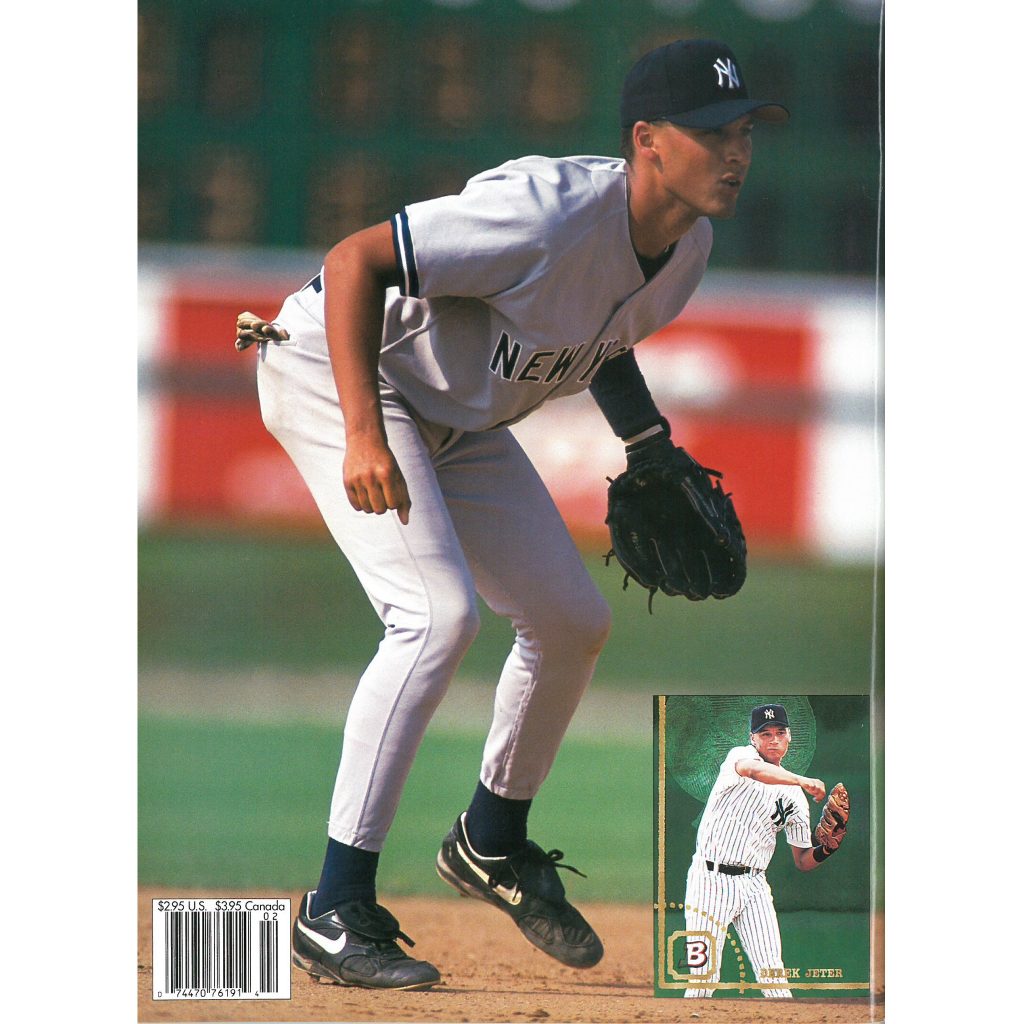 There was also a Sports Card and Memorabilia Convention Calendar, which featured thousands of shows around the country. Most were held on weekends in malls and convention centers, where collectors could buy, sell and trade their cards and autographed goods.
During the late 90s, the sports card market slowed down. It became super-saturated with too many options for collectors. The 1994 MLB strike and 1998 NBA lockout also didn't help sales. Kids who collected cards grew up and moved on to more expensive hobbies (like shoe collecting, for example). The 90s stars like Frank Thomas, Ken Griffey, Jr. and Juan Gonzalez passed the primes of their careers, and the steroid scandals of the early 2000s didn't help either.
But, for a time, Beckett magazines were highly treasured. Beckett even sold protective sleeves to store the magazines like baseball cards to preserve their value. Unfortunately, an average issue from the mid 90s only sells for a few dollars today on eBay. Maybe they'll be worth more in another 20 years.
Follow Drew on Instagram.
Read Next