History of Sneaker Lyrical References of the Jordan Flu Game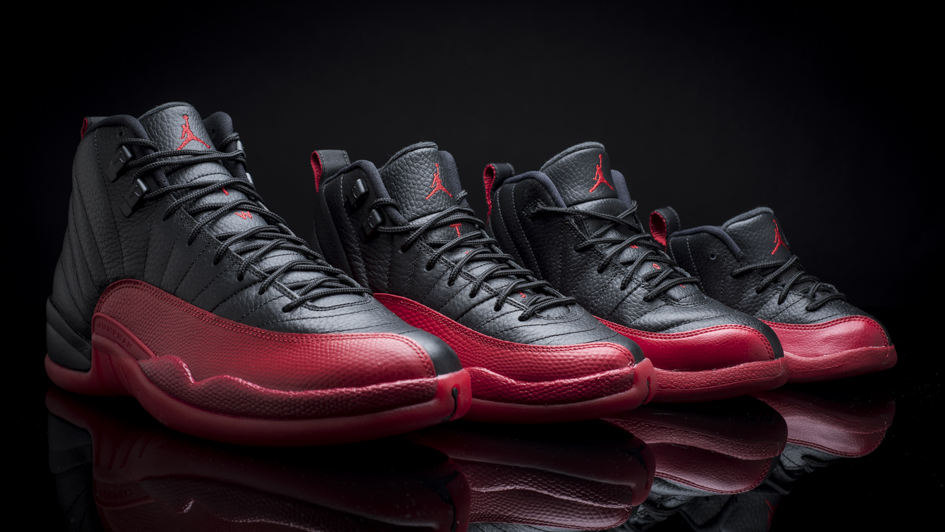 It has been 19 years since one of Michael Jordan's defining moments of his career with his improbable performance in Game 5 of the 1997 NBA Finals, the infamous Flu Game. The stage was set in a pivotal Game 5 as Jordan and Pippen faced off against Stockton and Malone. A game where Jazz fans went home sick with disbelief.
News broke that Jordan was sick with the flu, but would still try and play. He was puking the entire day and finally got out of his hotel room to get to the stadium about an hour before tip-off. Teammates, fans, and broadcasters began to believe he wasn't going to suit up, but we all knew better… it's Michael Jordan, it's the Finals, he's going to play. During the game, the GOAT was visibly sick. He lacked energy and was sweating bullets like a Gatorade commercial. Chicago sports fans held their breath as they saw their beloved team stumble out of the gates. The Jazz did not hold back as they took a 16-point lead in the second quarter. It began to look like the Bulls were going to catch the L, but then, Jordan started being the Jordan we all have grown to love. Not even the Monstars from Space Jam could steal his thunder. He started hitting shot after shot, slashing to the hoop, and getting teammates involved. 23 nailed a clutch 3 pointer in the fourth quarter and looked over at the Jazz bench with fire in his eyes. The Bulls came out on top 90-88 in Game 5 and went on to win the next game for the title.
Game 5 Stats:
44 minutes
38 points (13/27 shooting)
7 rebounds
5 assists
3 steals
1 block
Putting up these numbers while extremely sick is nothing short of a miracle, but added yet another reason why MJ is considered the greatest of all time.
In 2013, MJ's former team trainer Tim Grover, revealed some interesting information about that historic night. He stated that it was actually food poisoning from a pizza Jordan had eaten the night before and not the flu.
Nineteen years later, this game still resonates in culture today with his iconic Retro 12's he laced up that night being re-released and especially within the hip-hop community. Here are a few examples of artists paying homage to this iconic game and or sneakers:
Read Next