Joe La Puma On His Pursuit Of Style
Joe La Puma does it all, from sneaker shopping with the biggest names in the game to cooking up creative ways to take Complex to the next level. Since joining the squad, Complex has dominated the Internet and Joe has been an integral part of building their digital presence. What started as a part time sales associate job at Finish Line turned in to a mentoring experience that would help him develop his own hustle and a keen eye for detail. The lessons he learned from his store manager, the late Brione Schneider, have helped Joe be the best at what he does. You may know him best for his Sneaker Shopping video series with celebrities and athletes and just like the people he interviews, his drive to be the best pushes Joe to make sure his features are on a level the competition can't touch. Oh, you thought you were going to beat Complex? "Congratulations, you played yourself." 
The day jumps off in Brooklyn where his morning always starts with a Manhattan Special at Brancaccio's Food Shop before he hits the subway to the office. His day can consist of locking down his next Sneaker Shopping guest, shooting and writing a new cover story,  and contributing to some of the most important pop culture content. His position as the Director of Content for Complex is one that never stops. His day doesn't end when he leaves the office; he burns through a Mophie or two in a day keeping up with everything going on and staying one step ahead of everyone else.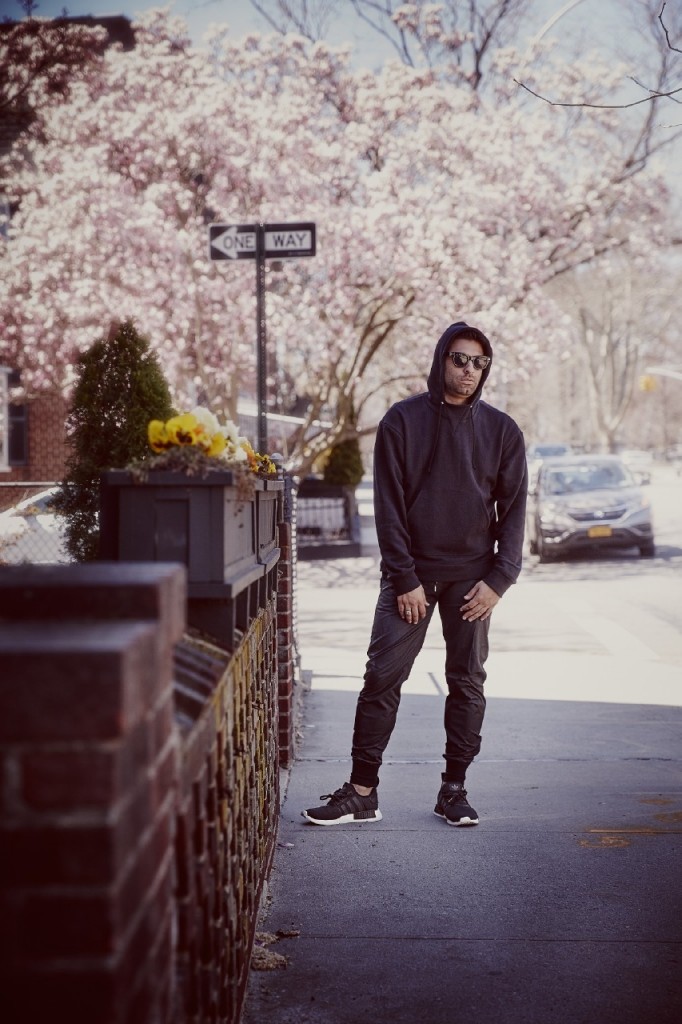 The influence of his Brooklyn surroundings gives him a perspective that many people don't see in their neighborhood. With so many different personalities all walking the streets, you can pull inspirations from each and make it your own. Joe's signature look of a hoodie and destroyed denim or tapered sweats is one that he was first associated with. He's known for being ahead and he's rocked the fit once or twice before some celebrities could even make it popular. Starting with the kicks is always the first step when Joe puts together an outfit. Having a collection of over three hundred pairs of shoes would make your decision tough, right? Not for Joe, he's got a rotation of five to ten pairs that he rocks on a normal basis. The tapered sweatpants look is the perfect combination of function and fashion. When he finds a look that he likes, he isn't afraid to go back to it. The authentic feel of knowing that his style is his own keeps him comfortable daily.
If you aren't following him on Twitter and Instagram then you're missing out on seeing some behind the scenes looks. Follow him on Twitter at @JlaPuma and Instagram at @jlp8 and you won't be disappointed.
Read Next